It's time to check in on the 2018 NBA Draft Class.
To keep tabs on this talented crop of newcomers, this year we'll be showcasing the NBA Rookie Ladder, presented by Juicy Fruit. Rather than taking a season-long approach, however, our rankings are based on who has performed the best over the most recent two-week period. We want to open opportunities for other first-year players to shine.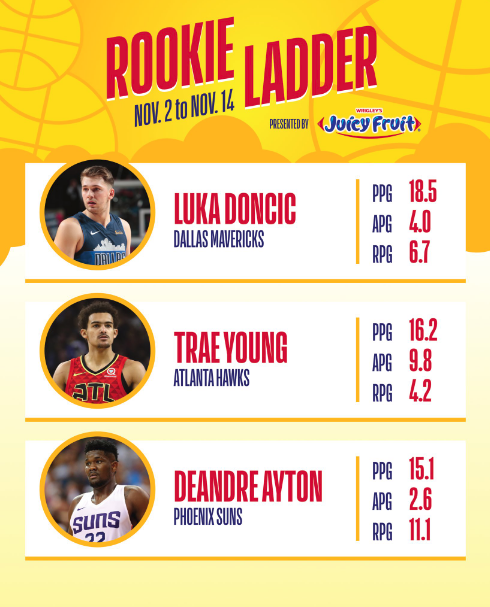 All statistics were updated entering Thursday's games.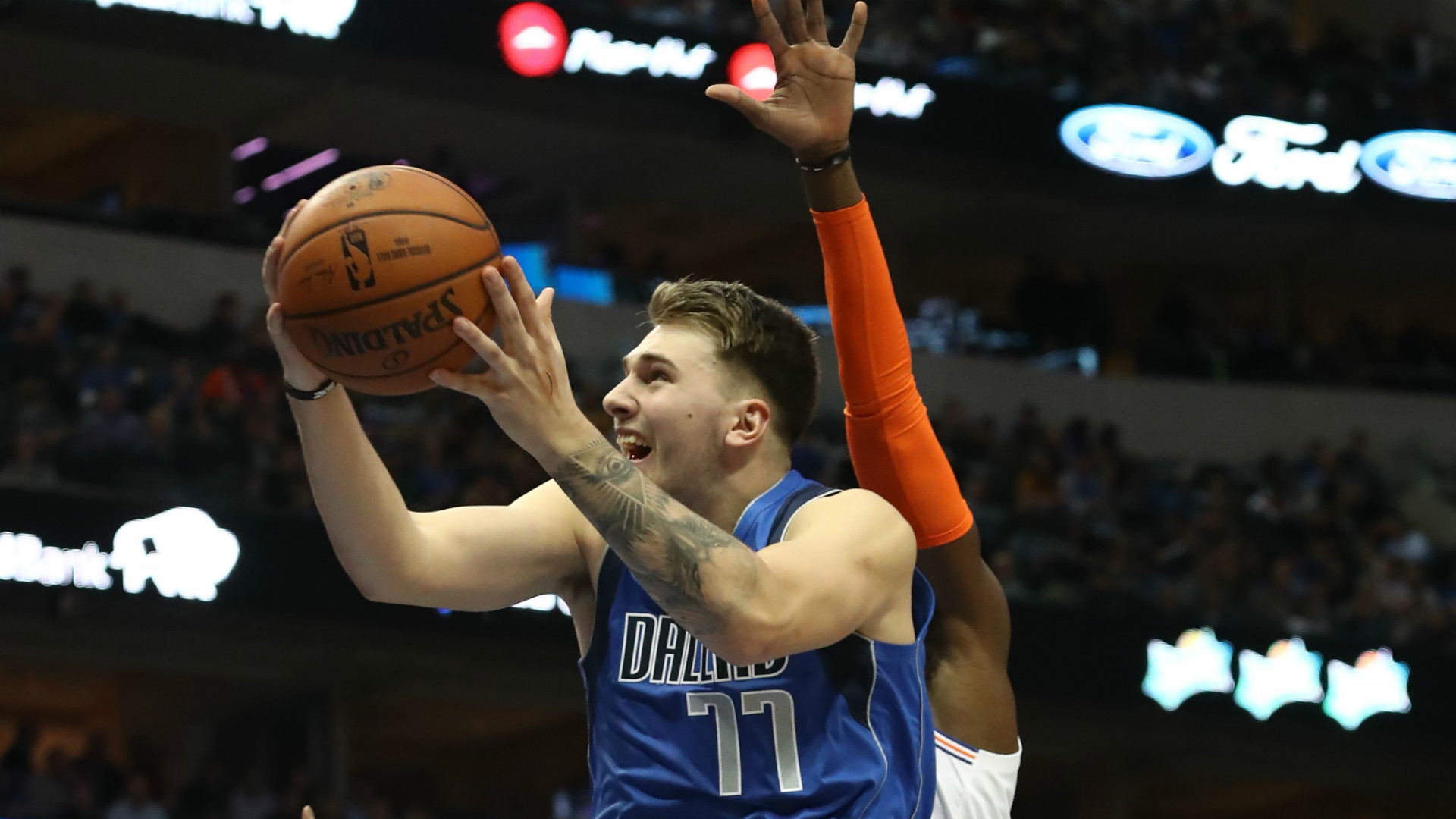 Stats since Nov. 2: 18.5 points, 6.7 rebounds, 4.0 assists, 1.0 steals per game
Not much has changed since we last checked in with Luka Doncic.
After flirting with a triple-double against the New York Knicks on Nov. 2, the Slovenian scored 20-plus points in three straight games for the Dallas Mavericks.
That stretch included a 24-point performance against one of the best defensive teams in the league and a 22-point, 8-assist, 6-rebound showing in a win over the Oklahoma City Thunder.
Doncic has already proven that there's not much he can't do on an NBA court. According to NBA.com , he's made 37.9 percent of his catch-and-shoot 3-point attempts, 40.4 percent of his 3-point pull-up attempts and 55.9 percent of his 2-point pull-up attempts through 13 games. Those are some incredible shooting numbers for a player his age.
The only thing Doncic has struggled with so far is taking care of the ball. While Trae Young is the only rookie currently handing out more assists on a nightly basis, Doncic finds himself trailing only James Harden, Giannis Antetokounmpo, Devin Booker and Russell Westbrook with 4.1 turnovers per game.
Tidy that up and he'll only separate himself further from his fellow rookies.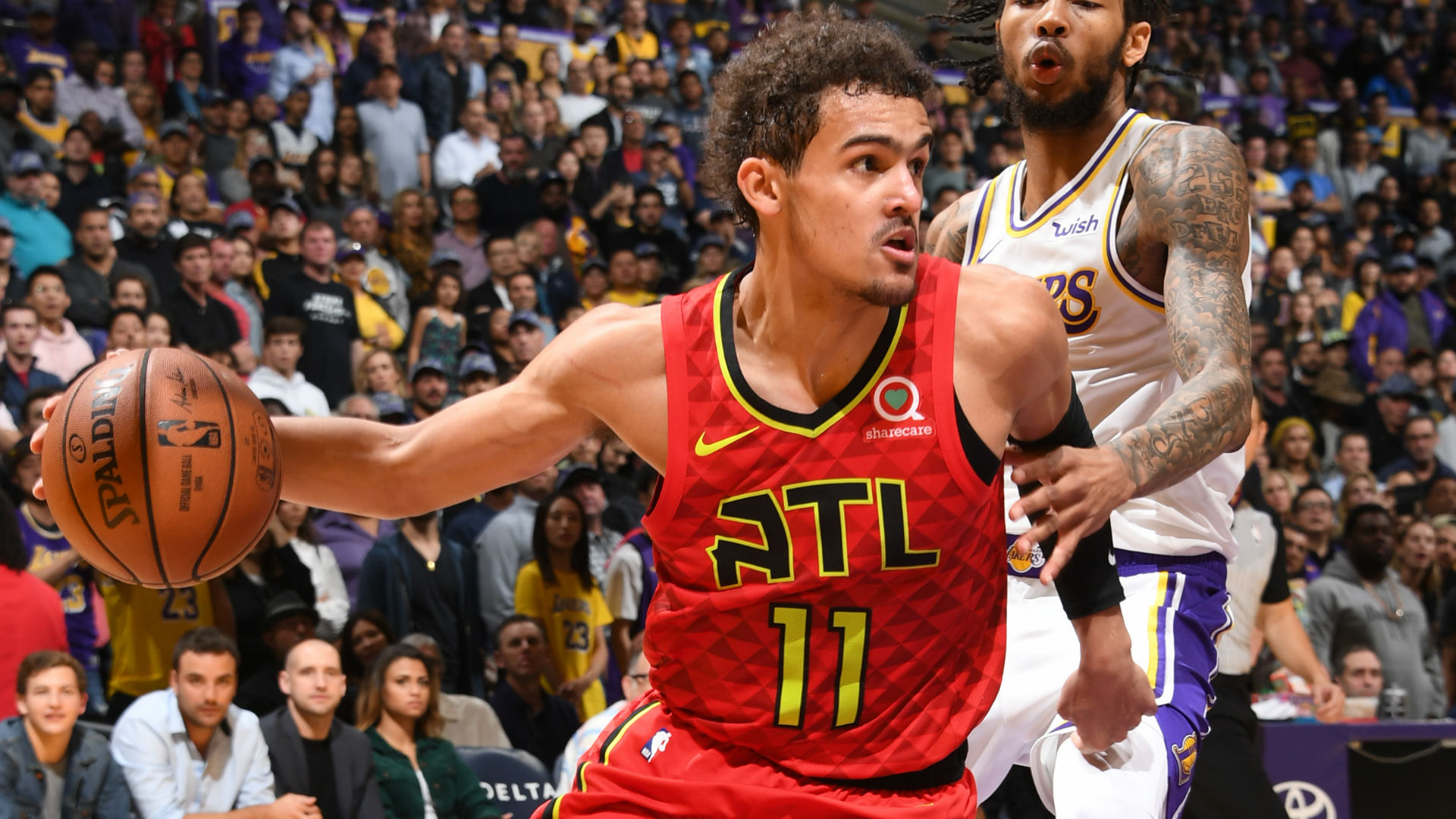 Stats since Nov. 2: 14.7 points, 9.1 assists, 3.9 rebounds, 0.7 steals per game
The shooting efficiency might not be there for Trae Young every night, but he continues to put his star potential on display, particularly as a passer.
Young is currently creating 18.9 points per game for his Atlanta Hawks teammates, ranking him sixth in the league behind a group of elite point guards. He's in even rarer company since the start of November, trailing only Jrue Holiday in creating 23.6 points per game with his assists, the bulk of which have come at the rim and the 3-point line .
All of that scoring isn't coming off of simple looks either. Young is already making advanced reads like this with the ball in his hands.
With his comfort pulling-up from deep, Young draws defenders out to the perimeter in the pick-and-roll. That forces a help defender to rotate on the rollers, freeing up teammates for open catch-and-shoot attempts.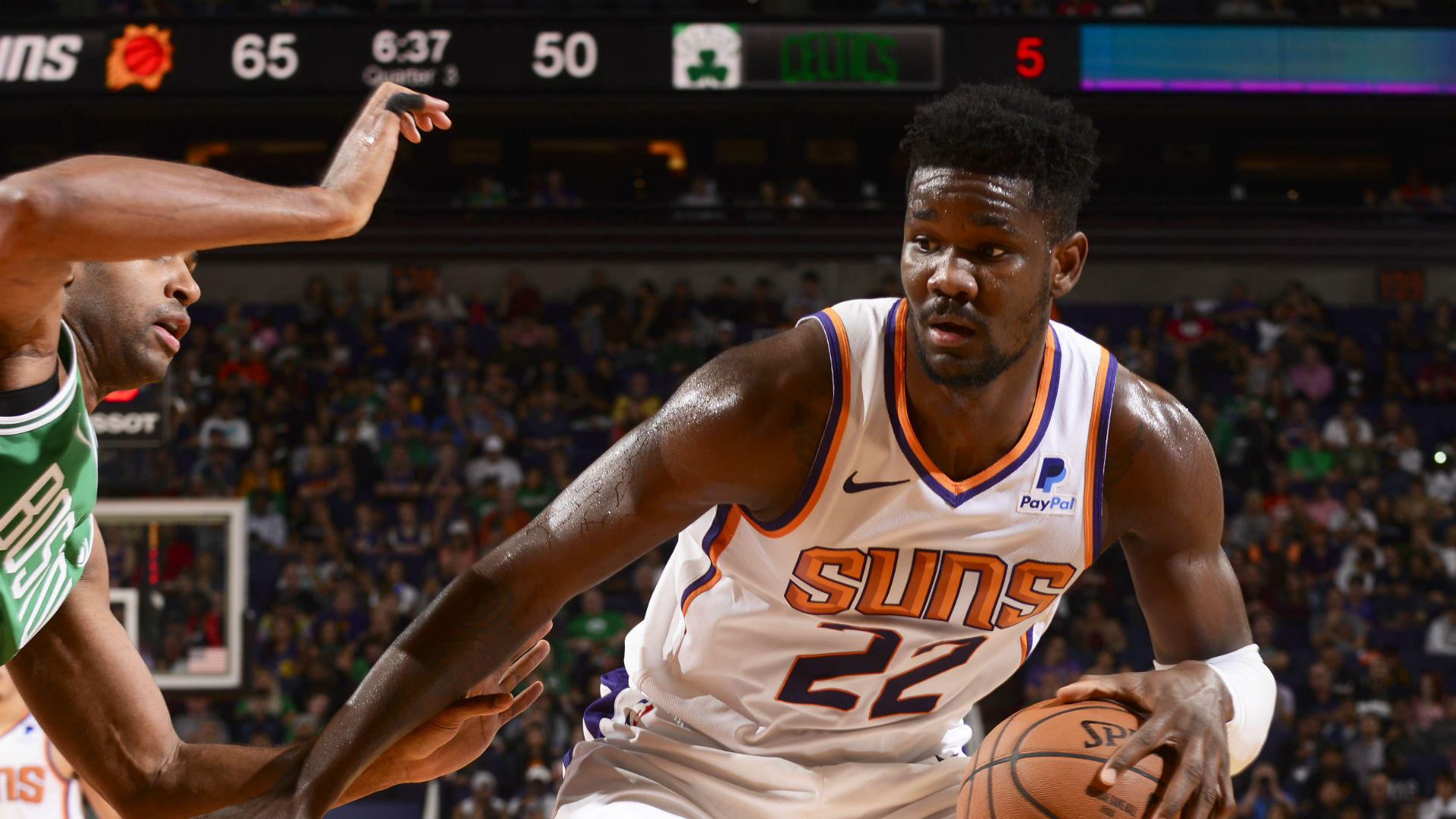 Stats since Nov. 2: 15.1 points, 11.1 rebounds, 2.6 assists, 0.9 blocks per game
It hasn't taken Deandre Ayton long to establish himself as a walking double-double.
The rookie has already scored 10-plus points and pulled down 10-plus rebounds in the same game eight times this season and he even came close to his the first 20-20 game of his career against the Toronto Raptors on Nov. 2.
Ayton finished that game with 17 points and 18 rebounds, seven of which came on the offensive glass.
Ayton's assists have taken a slight hit over the last two weeks - though he did dish out six assists against the Memphis Grizzlies on Nov. 4 - but he's still converting shots at the rim at one of the highest rates in the league. Ayton has shown some touch from midrange as well, draining 15 of his 44 attempts ( 34.1 percent ).
If he can become more reliable from that distance, Ayton will be scoring 20 points per game before we know it.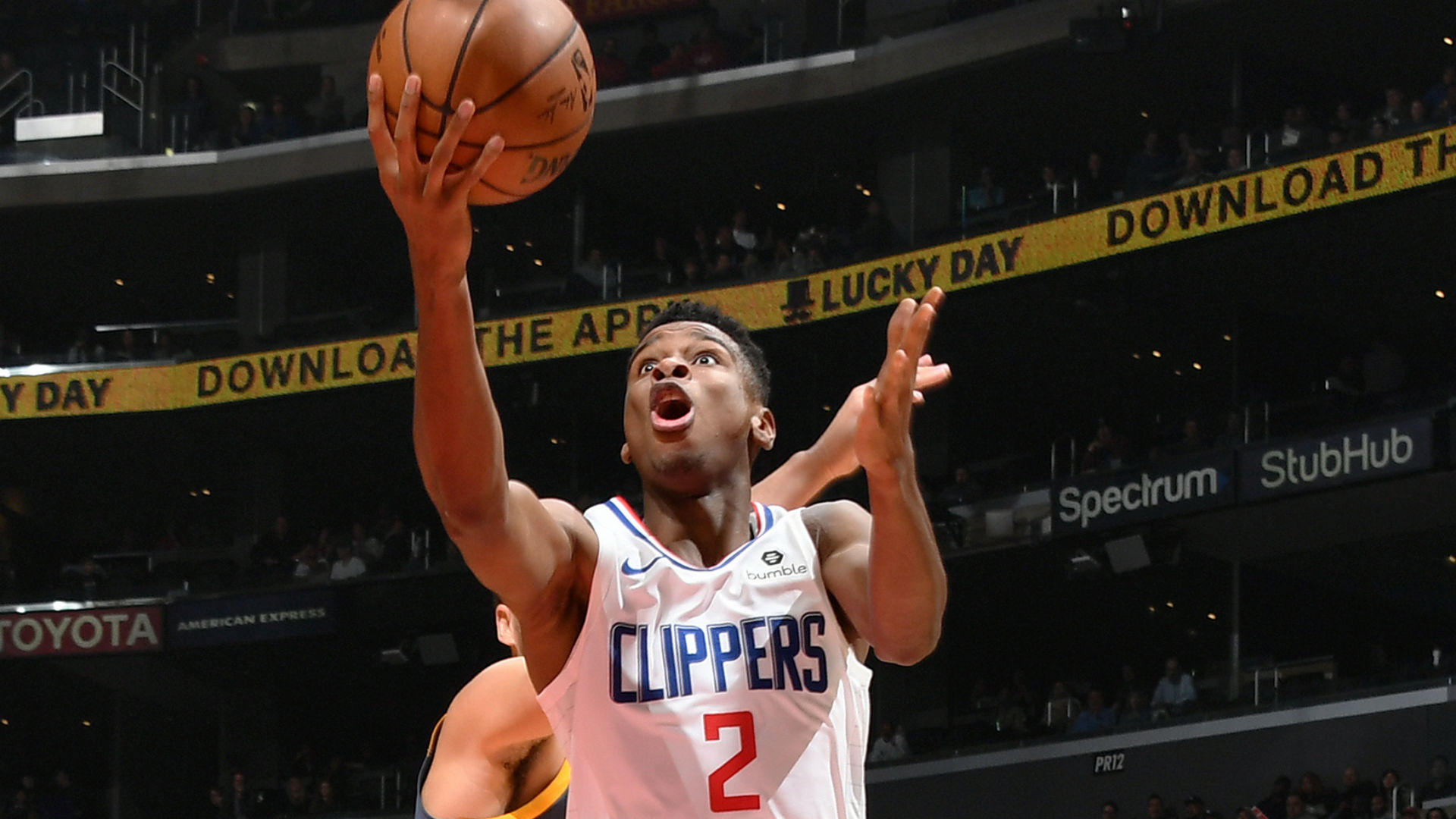 Stats since Nov. 2: 12.7 points, 3.8 rebounds, 2.5 assists, 0.8 steals per game
Like Luka Doncic, Shai Gilgeous-Alexander plays way beyond his years.
With Avery Bradley sidelined with an ankle injury, Gilgeous-Alexander has gotten the start in the LA Clippers' last four games to fantastic results. Following a 2-for-6 shooting performance against the Minnesota Timberwolves on Nov. 5, he scored a career-high 19 points against the Portland Trail Blazers on Nov. 8.
Gilgeous-Alexander then scored 16 points in an overtime win against the Milwaukee Bucks on Nov. 10 and 18 points in an overtime win against the Golden State Warriors on Nov. 12.
Gilgeous-Alexander has gotten the attention of some veterans with his recent play. In an interview with Jovan Buha of The Athletic , Shaun Livingston, whom Gilgeous-Alexander drew comparisons in the lead-up to the 2018 NBA Draft, said the Canadian has "great instincts" and used words like "crafty" and "headiness" when describing his game.
Livingston went on to say that Gilgeous-Alexander has the potential to be "a lot better" than him, which is some high praise from a three-time champion.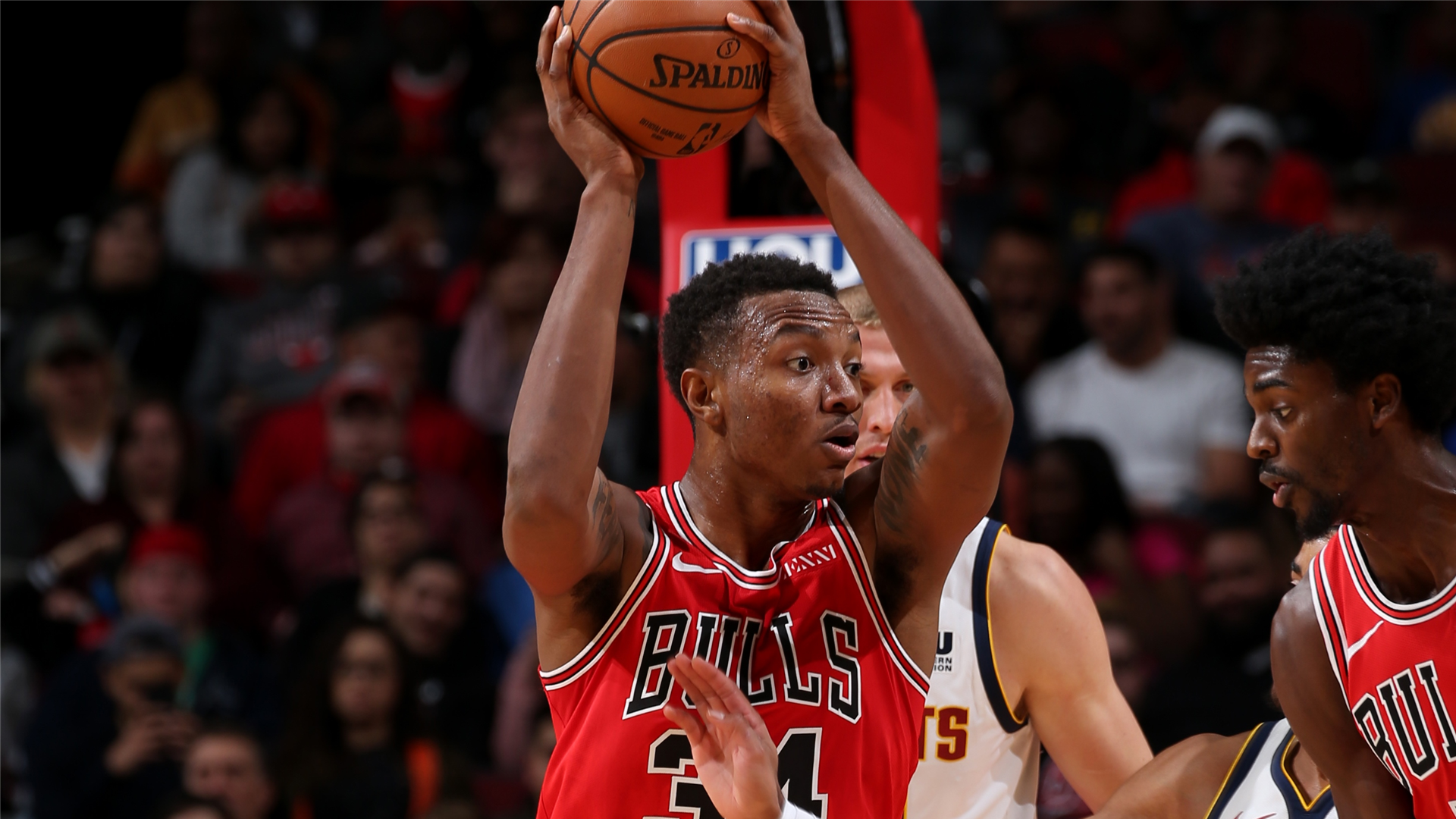 Stats since Nov. 2: 12.3 points, 9.6 rebounds, 2.3 blocks, 1.6 assists per game
Wendell Carter Jr. got his rookie season off to a slower start than Luka Doncic, Trae Young and Deandre Ayton, but he's starting to show signs of why he was voted as the rookie most likely have the best career .
Since Nov. 2, Carter ranks sixth in scoring among rookies with 12.5 points per game. He also ranks second in rebounds with 10.0 rebounds per game and third in blocks with 2.5 blocks per game.
Carter has even flashed some potential as a playmaker during that stretch, recording a career-high six assists against the Indiana Pacers on Nov. 2, a couple of which were highly impressive for a player his size.
Those pre-draft comparisons to Al Horford for Carter are looking pretty good right now.
Honourable Mention
Jaren Jackson Jr. - 11.5 points, 5.0 rebounds, 1.8 blocks
Marvin Bagley III - 11.9 points, 5.9 rebounds, 1.2 blocks
Mitchell Robinson - 5.1 points, 4.3 rebounds, 1.8 blocks