Carlan Gay (@TheCarlanGay): On Monday multiple rookies from this year's class are set to make their debut. Zion Williamson, RJ Barrett, De'Andre Hunter and Rui Hachimura and the list goes on... Which rookie are you most looking forward to watching on Monday?
Scott Rafferty (@crabdribbles): I'm most looking forward to watching Zion play, but I'm guessing I'm not the only one who feels that way given the amount of hype surrounding him.
Kyle Irving (@KyleIrv_): Obviously I'm excited to watch Zion play, who isn't? But I'm actually going to go with a different rookie, just because we haven't been able to see much of him yet. I'm looking forward to catching my first glimpse of the No. 5 overall pick of the 2019 NBA Draft - Darius Garland.
Gay: I had the opportunity to see Rui Hachimura play in China at the FIBA Basketball World Cup and he reminds me a lot of Blake Griffin. I really want to see how his game now translates at the NBA level. I think he has Rookie of the Year potential in Washington.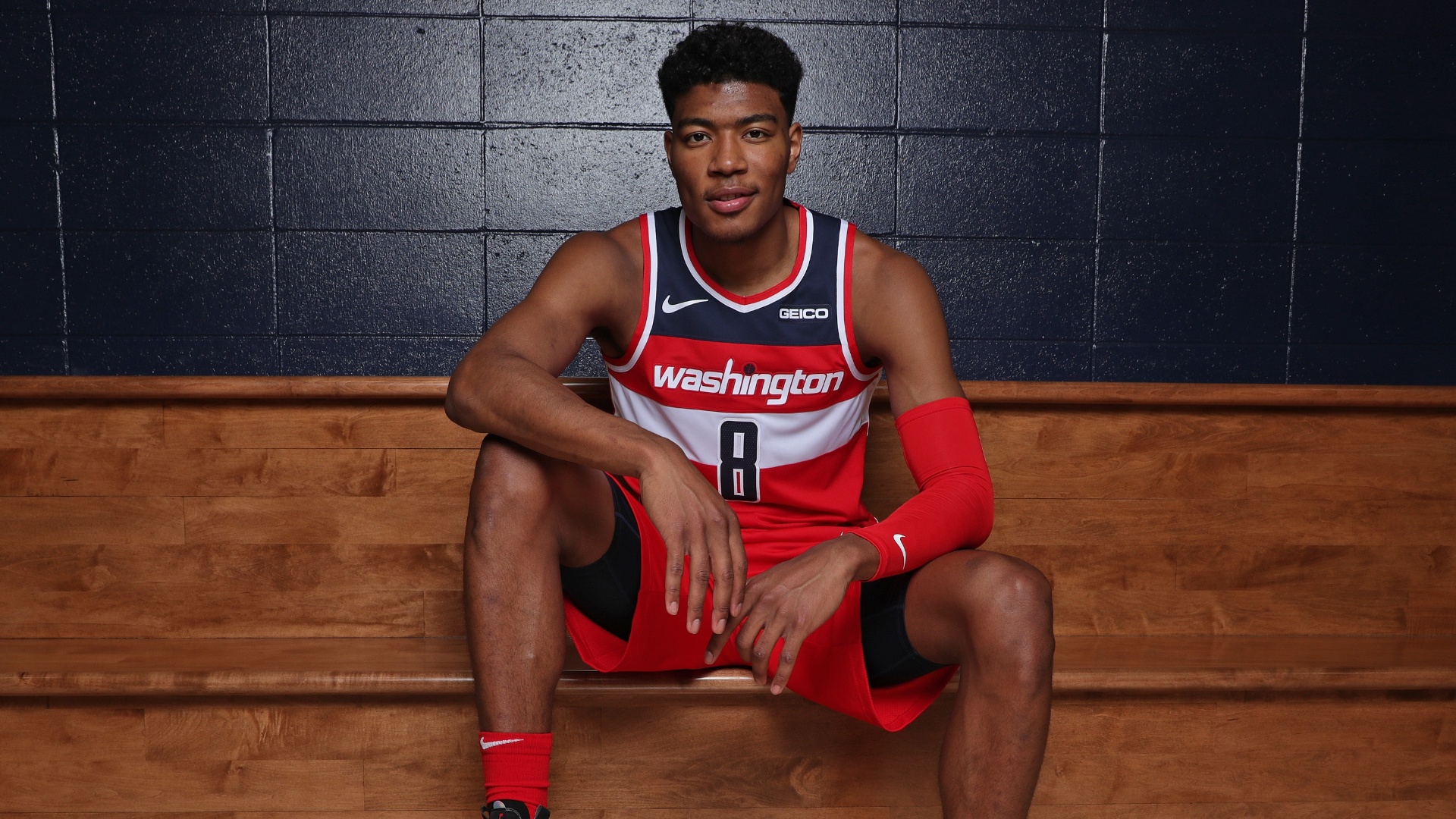 Rafferty: He's definitely going to get the opportunity to prove himself with the number of injuries the Wizards are dealing with. But Blake Griffin though? That's quite the comparison...
Gay: He's more athletic than people think. He's not the passer Blake is just yet or at least I haven't seen it from him, but everything else is there. His body will develop just like Blake's did, his jump shot will come along and he gets to the rim using his body as well as Blake did when he was posterizing the entire league.
Rui Hachimura put Myles Turner on a poster 😳#FIBAWC pic.twitter.com/Cpe1qIyTaR

- NBA on ESPN (@ESPNNBA) September 5, 2019
Irving: Bradley Beal needs as much scoring help as he can get, too, so Hachimura should have no problem getting shots up with the Wizards this season. I don't hate the Griffin comparison - it's original and I honestly think Rui is further along as a shooter going into his rookie season than Blake was.
Rafferty: Hachimura is basically in the opposite situation as Barrett. The little I've seen of Barrett I really like, but I have no idea what to expect from him this season because of the situation he's in. The Knicks are loaded with shoot-first players and power forwards who aren't great shooters. That's not an ideal combination for a slasher.
Gay: I think for RJ we have to be patient and that has less to do about him and more to do with the situation he's in. In a weird way, I think this will help his development. He's in an every man for himself situation, in the toughest market to play in. If he somehow finds a way to come out of it on the right side of the tracks we'll have a legit star in New York. RJ will have to go out and earn the respect of all the vets in the locker room and demand that the coaching staff finds him enough shots. I think it happens, I just don't think he gets there this year.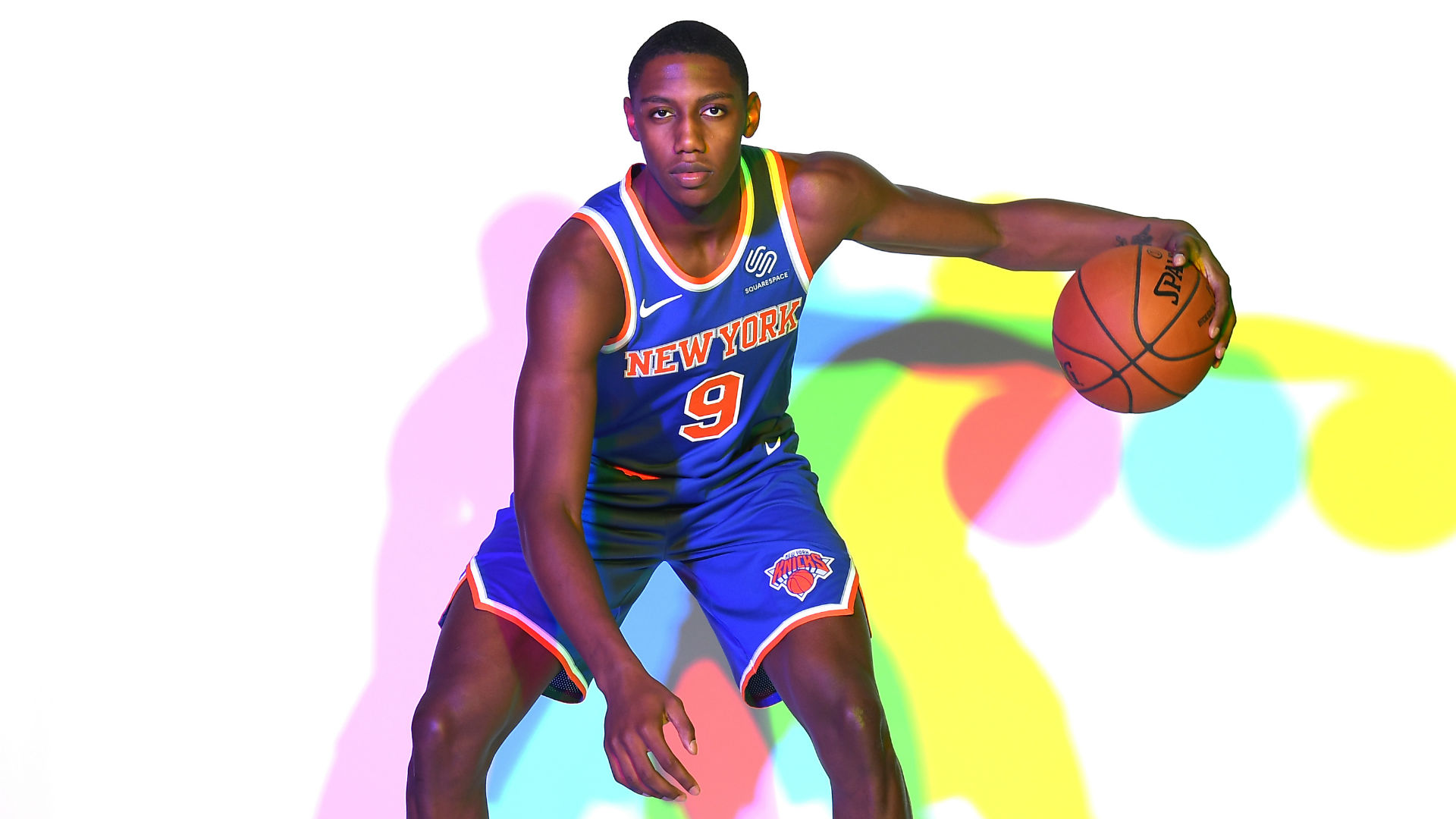 Rafferty: I just don't know if that's the way you want your highest draft pick since Patrick Ewing in 1985 to get his career started. It's not like what the Pelicans have done with Zion, who is surrounded by players who complement his skill set pretty well.
Gay: It's not ideal, but it's the hand that has been dealt to him. I don't think sharing the spotlight at Duke with the most hyped Non-NBA player since LeBron James was ideal either but he found a way. He could've easily hidden in the shadows like Cam Reddish was able to do... No disrespect to Cam Reddish of course.
Irving: I think RJ will still find his way to shine through in New York. Like Scott said, he's the highest draft pick since Ewing - New York media is going to be watching this kid under a microscope every night. Even if he's playing with a bunch of other players with a shoot-first mentality, he's still the cornerstone of their rebuild and the future of the franchise. They're going to tailor to his needs, you would think...
But speaking about his Duke teammate Zion... Has any No. 1 overall pick ever entered the NBA in a better situation than this guy?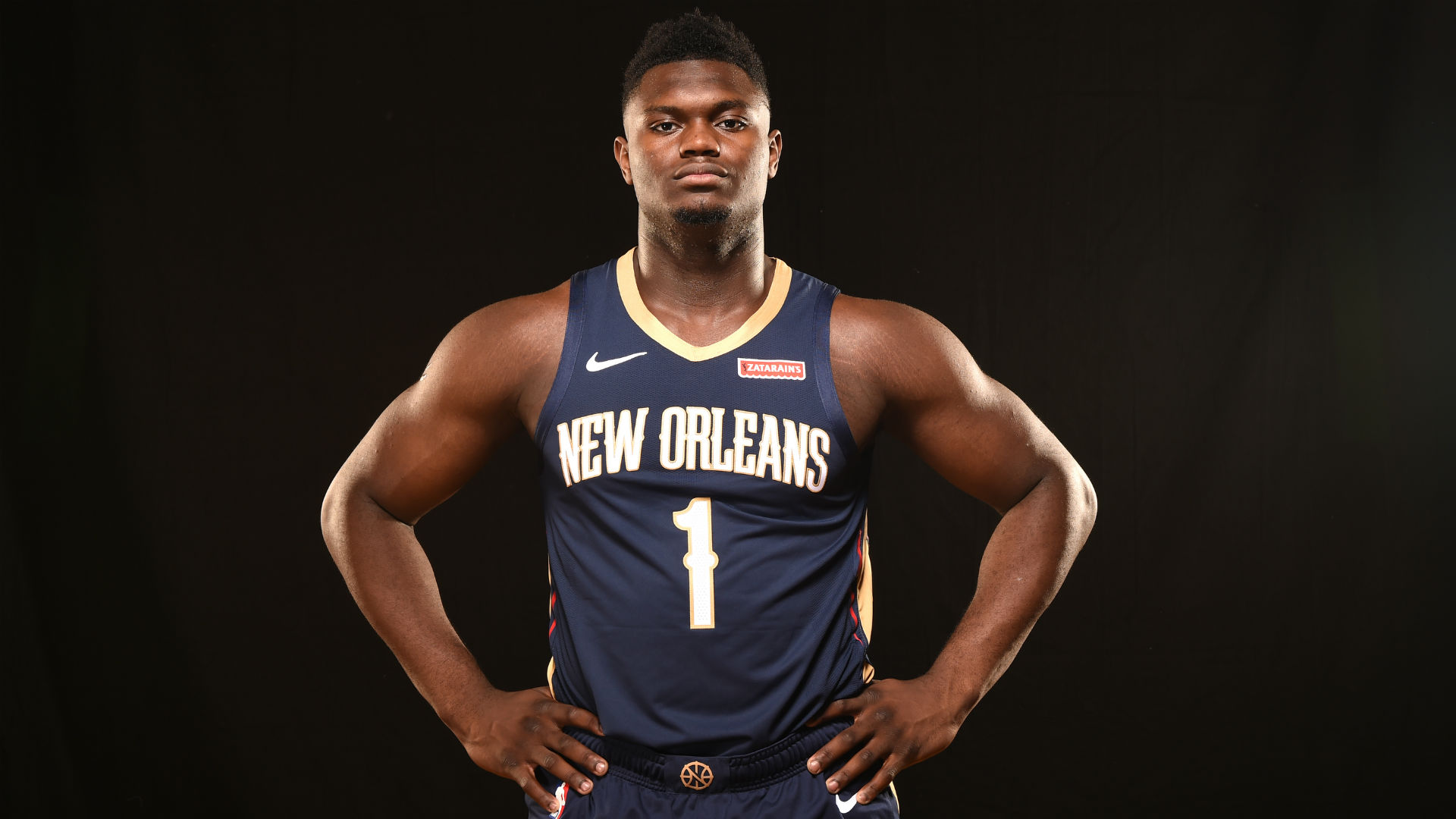 Rafferty: Not that I can remember. A lot is obviously expected from Zion, but they've built a team around him where he doesn't need to do everything this season for them to be successful. They can ease him along because of the talent surrounding him.
Gay: Yes, Tim Duncan.
Rafferty: Oh, right, Tim Duncan.
Gay: I mean, I like the Pelicans roster, but we're really getting excited about a team who will, in my opinion, miss the playoffs.
Rafferty: I think they'll miss the playoffs this season as well, but this team could make the playoffs next season, no? Especially if Zion becomes the player he is expected to be.
Gay: The player Zion is expected to be is the next LeBron James. I don't think he can live up to the sort of hype he is getting. We talk about it here all the time with our own Managing Editor Micah Adams. I want Zion to be a great player, let me be clear, but this hype he's getting is just too much for him to live up to. I hope I'm wrong though.
Rafferty: I'm on the same page as you.
Irving: I don't have the Pelicans in my top 8 in the West heading into the preseason, but for the sake of playing devil's advocate, who's to say they can't make the playoffs with this roster?
Rafferty: They can, I just don't think they will. The West is too loaded.
Irving: They're expected to be on the outside looking in on the playoff race. The West is going to be so tough this season that - even though you never want injuries to happen - they're inevitable. One injury to one of those perennial top-8 teams could be the difference between making or missing the playoffs. If Zion can put together a Rookie of the Year-type season with guys like Lonzo Ball, Jrue Holiday, etc. around him, I think they could be the first team waiting on the doorstep to sneak in the playoff picture.
Gay: I agree there, but I think that has more to do with the team than Zion. I can't see him coming right out of the gate and carry the Pelicans to the playoffs. IF they do make the playoffs it will have more to do with the vets or injuries to other teams as you mentioned.
Man, y'all are making me sound like a Zion hater.
Rafferty: Maybe deep down you are a Zion hater. You just don't know it yet.
Gay: I guess I'm finding out now.
Irving: It doesn't necessarily make you, or anyone, that has them out of the playoffs a Zion hater. I think it's more of a tribute to how brutal the West is about to be this year.
Do we think this first preseason game on Monday can give us any indication of what to expect? Or will we have to wait for Opening Night against the defending champion Toronto Raptors?
Rafferty: I would be surprised if the Pelicans - and Zion by extension - hit the ground running. I think Monday's game will be more about seeing how Zion looks in his first real NBA action. We only saw him play one game in Summer League and it was only for a few minutes because he got injured.
Gay: I think we won't see Zion go full tilt till opening night, that's why I didn't say I'm excited to see him Monday night. I'm sure we'll talk more about Zion in the future so let's leave it here.
The views on this page do not necessarily reflect the views of the NBA or its clubs.