In just his third NBA season, Trae Young has the Atlanta Hawks ahead of schedule.
After leading Atlanta to a 41-31 record and the East's fifth seed, Young began his postseason career with a debut of all-time proportions.
If his first act of 32 points, 10 assists, eight rebounds and a game-winner in Game 1 wasn't enough, he would wrap the series with 36 points and nine assists in a closeout Game 5 victory, all made complete with a bow to the Madison Square Garden fans that had heckled him all series.
He's channelling his inner Reggie Miller at just 22.
If the bow looks familiar, it's because it should. Young is no stranger to playing the villain role, something he became accustomed to years ago while "overrated" chants poured in over him during his days as a prep standout at Norman North High School in Norman, OK.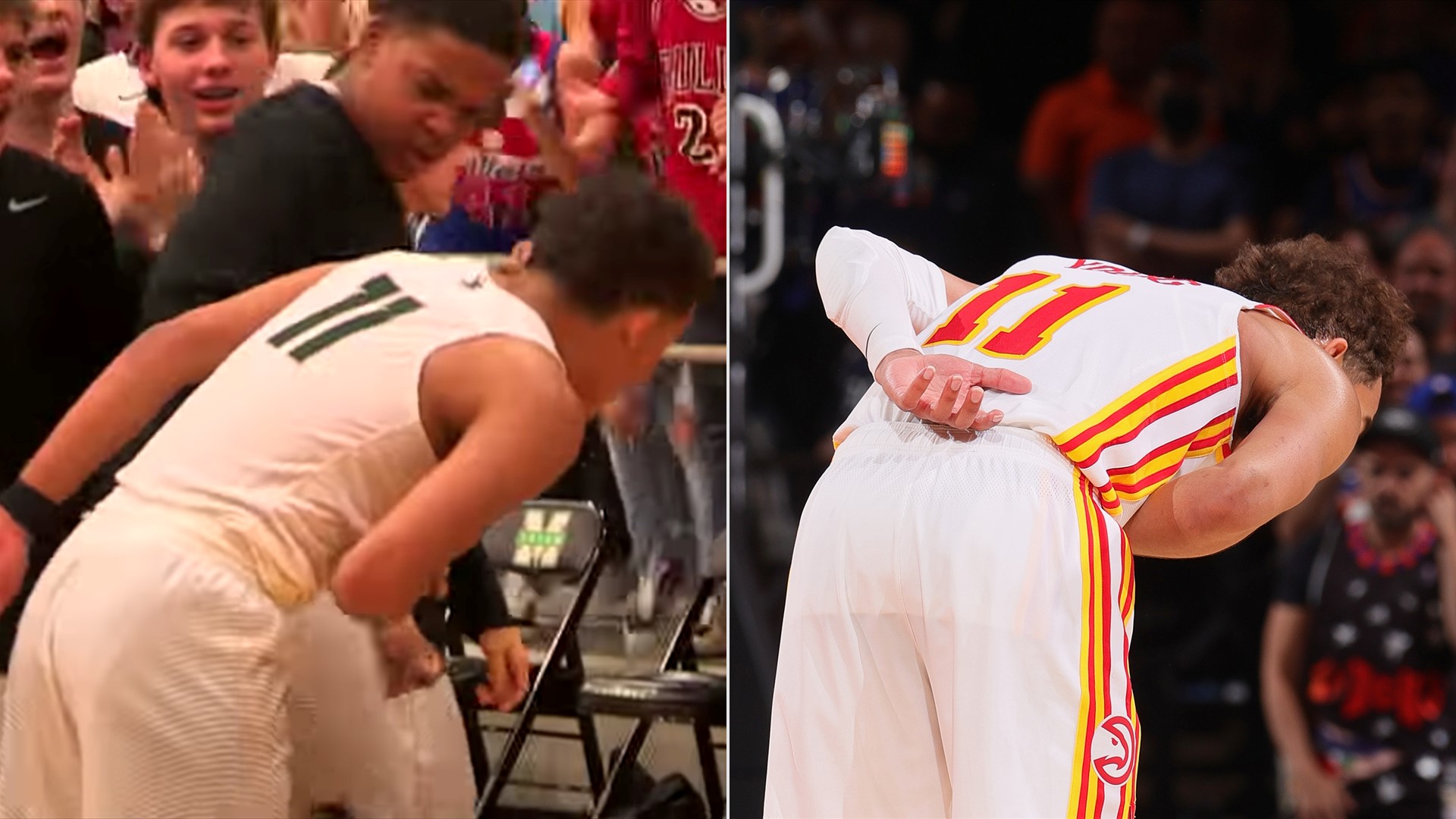 Those same chants continued as he travelled mere minutes up the road to captivate the entire college basketball audience during his lone season at the University of Oklahoma.
The irony of the "overrated" label is that Young has actually been doubted more than anything.
Why would a team select him fifth overall? Is he big enough to be a franchise player at the NBA level? The long 3s are fun, but is that winning basketball? Can he contribute to a winning team?
Further complicating the narrative surrounding Young is the fact that he was voted in as an All-Star starter in his second season despite the fact that the Hawks were 26 games under-.500. A year later, Atlanta entered the All-Star break just four games under-.500 but Young didn't even make it in as a reserve.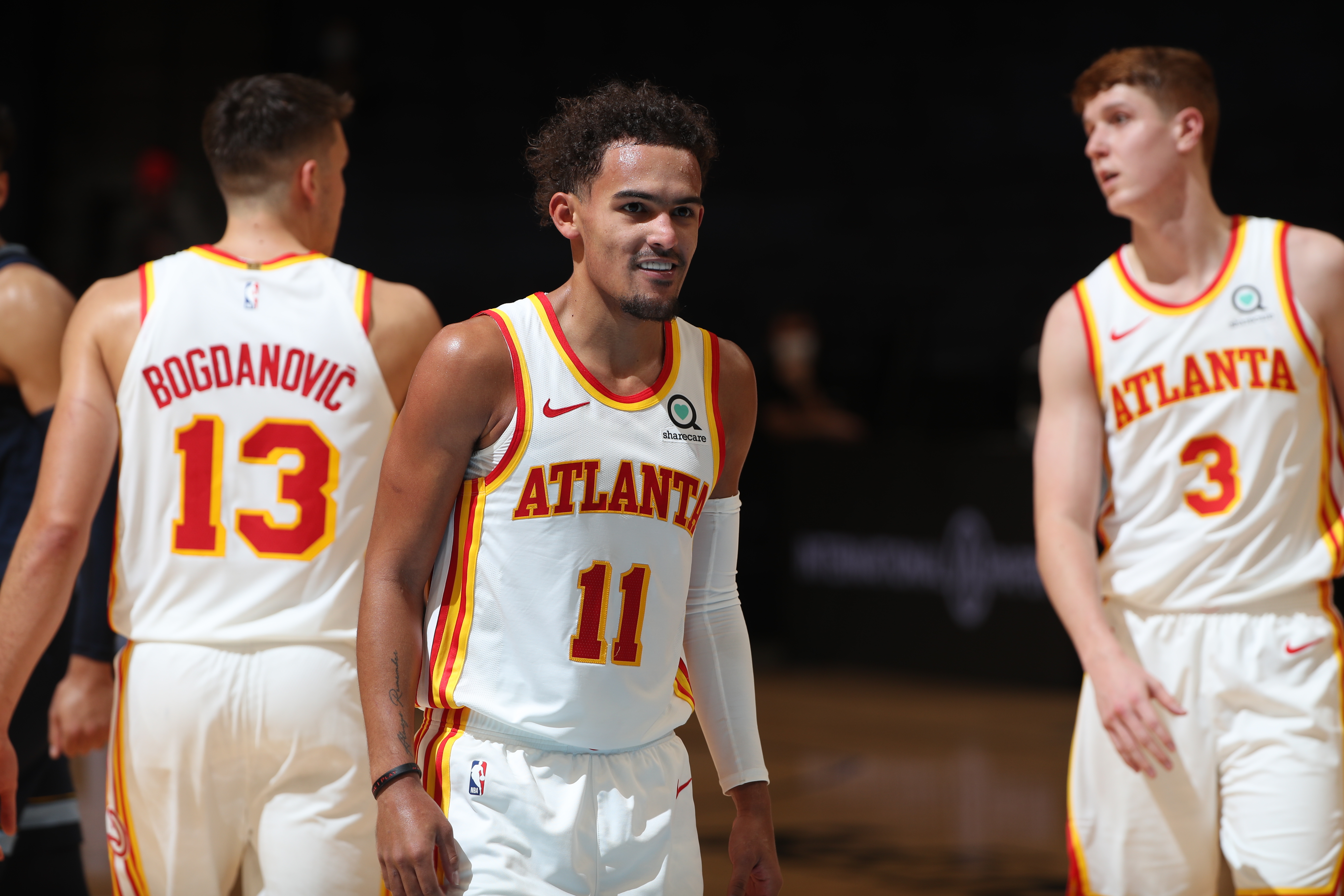 Sure, Young's scoring numbers were down this season, but that in itself was a commitment to winning basketball - he didn't need to score as much anymore for a few reasons, the more obvious one being the transformative offseason that brought in free agents Bogdan Bogdanovic and Danilo Gallinari.
Those free agent acquisitions might make it easy to forget that Young and the Hawks were forced to play 25 games without John Collins during the 2019-20 season, while Clint Capela was unable to suit up last season after Atlanta acquired him at the 2020 trade deadline.
It's like Atlanta's winning has been credited evenly amongst the team and interim head coach Nate McMillan while Young's buy-in and growth has been understated.
It shouldn't be.
While his nightly scoring went down by over four points (again, a commitment to winning), Young's assists per game increased ever-so-slightly, a large product of his ability to set up both Capela and Collins.
NBA.com's Scott Rafferty recently took a look at the league's top assist combinations this season through the lens of Draymond Green and Stephen Curry, but those same numbers showed just how important Young's playmaking is to his team's offence.
He's the only player that appeared in the top five assist combinations more than once.
Highest assist combinations, 2020-21 regular season (PBP Stats)

| | | | |
| --- | --- | --- | --- |
| Rank | Assist Player | Scorer | Assists |
| 1 | Draymond Green | Stephen Curry | 194 |
| 2 | Chris Paul | Deandre Ayton | 143 |
| 3 | Trae Young | John Collins | 141 |
| 4 | Russell Westbrook | Bradley Beal | 139 |
| 5 | Trae Young | Clint Capela | 136 |
In the opening round, 26 of Young's 49 assists went to either Capela (12) or Collins (14). That's 26 of the 44 - or nearly 60 percent - field goals the frontcourt duo combined to make in the series, all made possible by the star point guard.
Young's playmaking and scoring went hand to hand in Atlanta's elimination of New York, where he was always the best player on the floor in a series that also featured an All-Star in the league's Most Improved Player, Julius Randle.
As the Hawks move on to face the Philadelphia 76ers, they'll potentially see two more All-Stars in Ben Simmons and a hobbled Joel Embiid. Given the circumstances, Young again could be the best player on the floor at all times.
Young was the best player on the floor when he finished with 39 points and a career-best 18 assists in a win over Philly in late January 2020.
He's only grown as a player since then.
When the Hawks selected Young fifth overall in 2018, who would have thought that in three short years the franchise would have a legitimate shot to reach the Eastern Conference Finals just three years into his tenure? Even after Atlanta's transformative offseason in 2020, a playoff berth was looked at as a success.
As Young continues to do away with preconceived notions about his abilities to lead his team to wins, it's time to acknowledge his ability to contribute to winning.
At 22, it will only get better from here.
The views on this page do not necessarily reflect the views of the NBA or its clubs.