The 2021 NBA Playoffs are here, but things feel a bit different since the Toronto Raptors failed to qualify for the first time since the 2012-13 NBA season.
I understand it might be a little more difficult to get into the games without a rooting interest, but there are two ways of looking at it. While there's no chance to match the euphoric feeling of the 2019 NBA title, the stress and heartbreak of last season's Game 7 against the Boston Celtics can be avoided altogether.
But if you're the type of fan that enjoys the game much more when you do have a team to cheer for, there are plenty of viable teams for Toronto fans to temporarily cheer for in the 2021 Playoffs. In addition to the four teams that feature Canadian talent - three, if you could never cheer for Boston - there are several former Raptors set to take the floor for their respective teams. And once a Raptor, always a Raptor, right?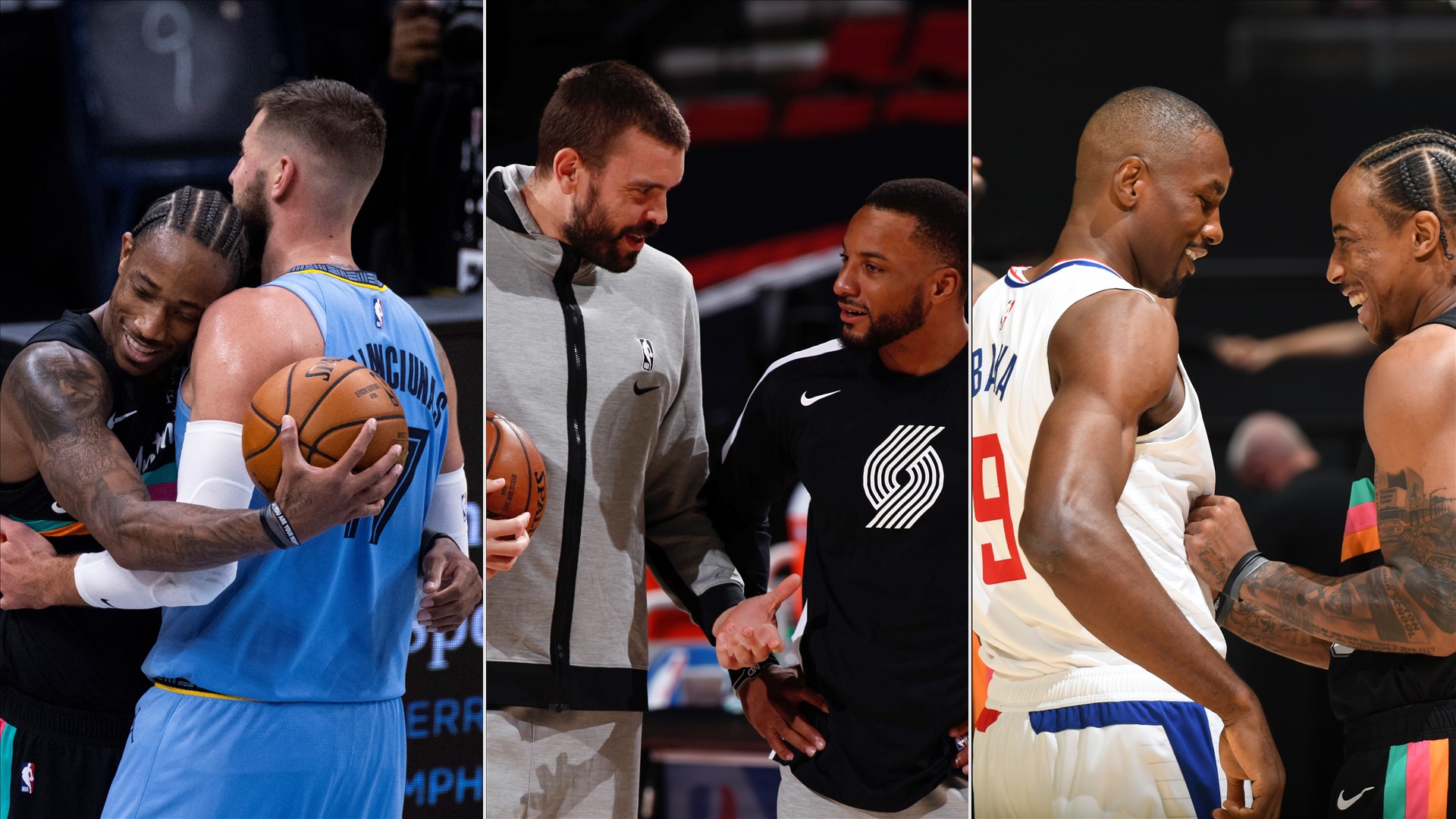 So who should you choose to go with? Before we get too far into the postseason, here's an attempt to help you sort it through. A Raptors fan guide to the 2021 NBA Playoffs, if you must…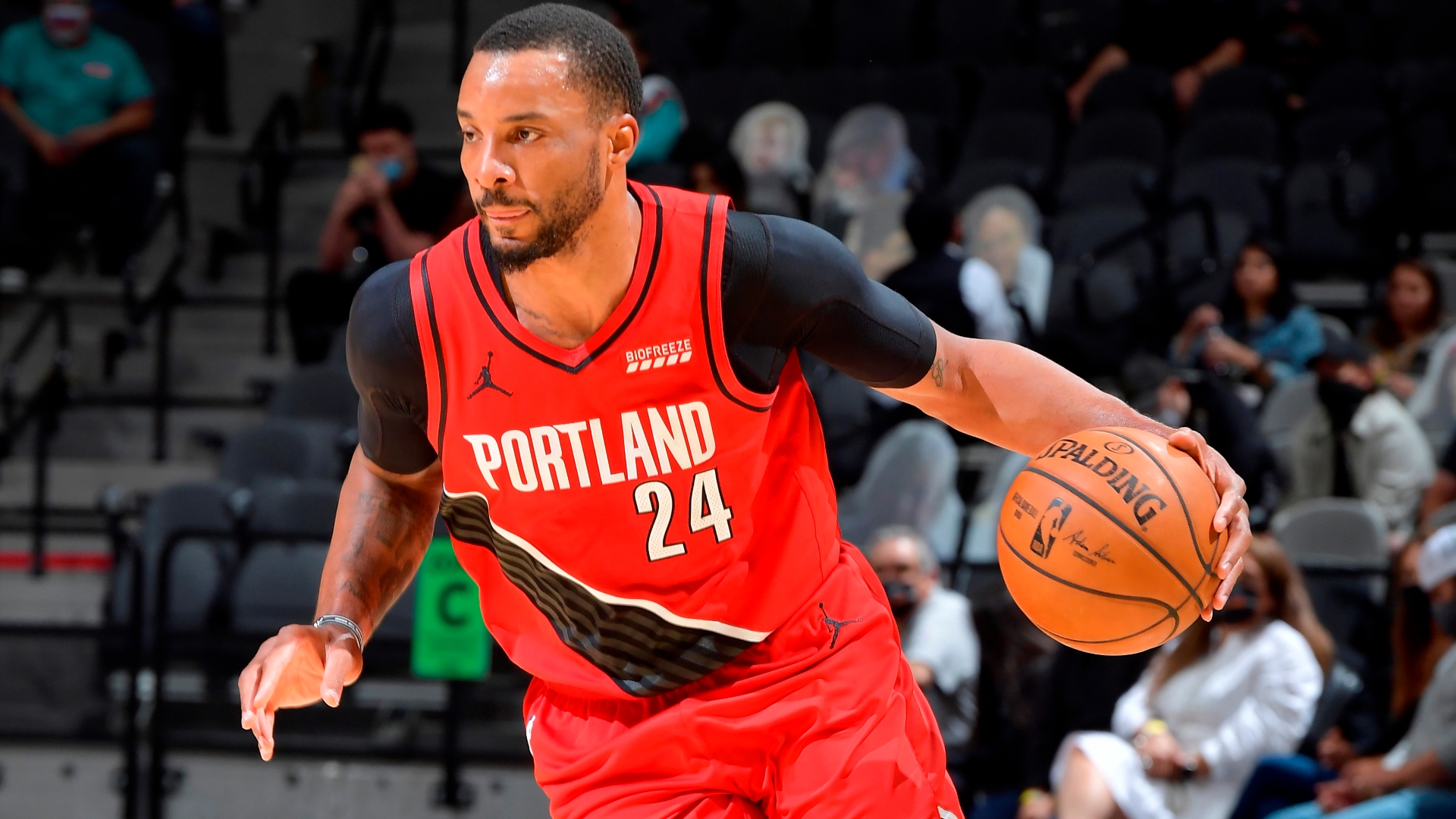 This felt like a no-brainer, so I can't help but think Portland is the overwhelming favourite here.
To start, you've got Norman Powell, whose six-year run with the Raptors included a number of unforgettable memories. From his breakaway dunk during his first-ever Playoffs appearance as a rookie to his performances throughout the 2019 NBA title run and his heroics at the Disney World bubble, Powell will be a Raptor at heart forever.
There's the recency factor, too, as his time with the franchise came to an end mere months ago.
Powell's unique connection to the city of Toronto, the country of Canada and the Raptors organization would make him easy for any Raptor fan to cheer for, as he and the sixth-seeded Blazers look to make magic.
As if Norm wasn't enough, Portland also features a recent fan favourite in Rondae Hollis-Jefferson, who won the hearts of Toronto's fan base with his hustle, effort and, for the numbers gurus, defensive versatility. In a roundabout way, the two bring their uniquely hilarious bond - cultivated in Toronto, I might add - to Portland, where you can only assume the friendship has flourished.
Not sure if this helps or hurts Portland's cause, but a few years ago, its social media team lightheartedly pointed out the technicality of the city being further north than Toronto. If it helps, you can still say "We The North"
@Raptors #WeTheNorthToo pic.twitter.com/VvymzWSyHm

- Portland Trail Blazers (@trailblazers) April 1, 2016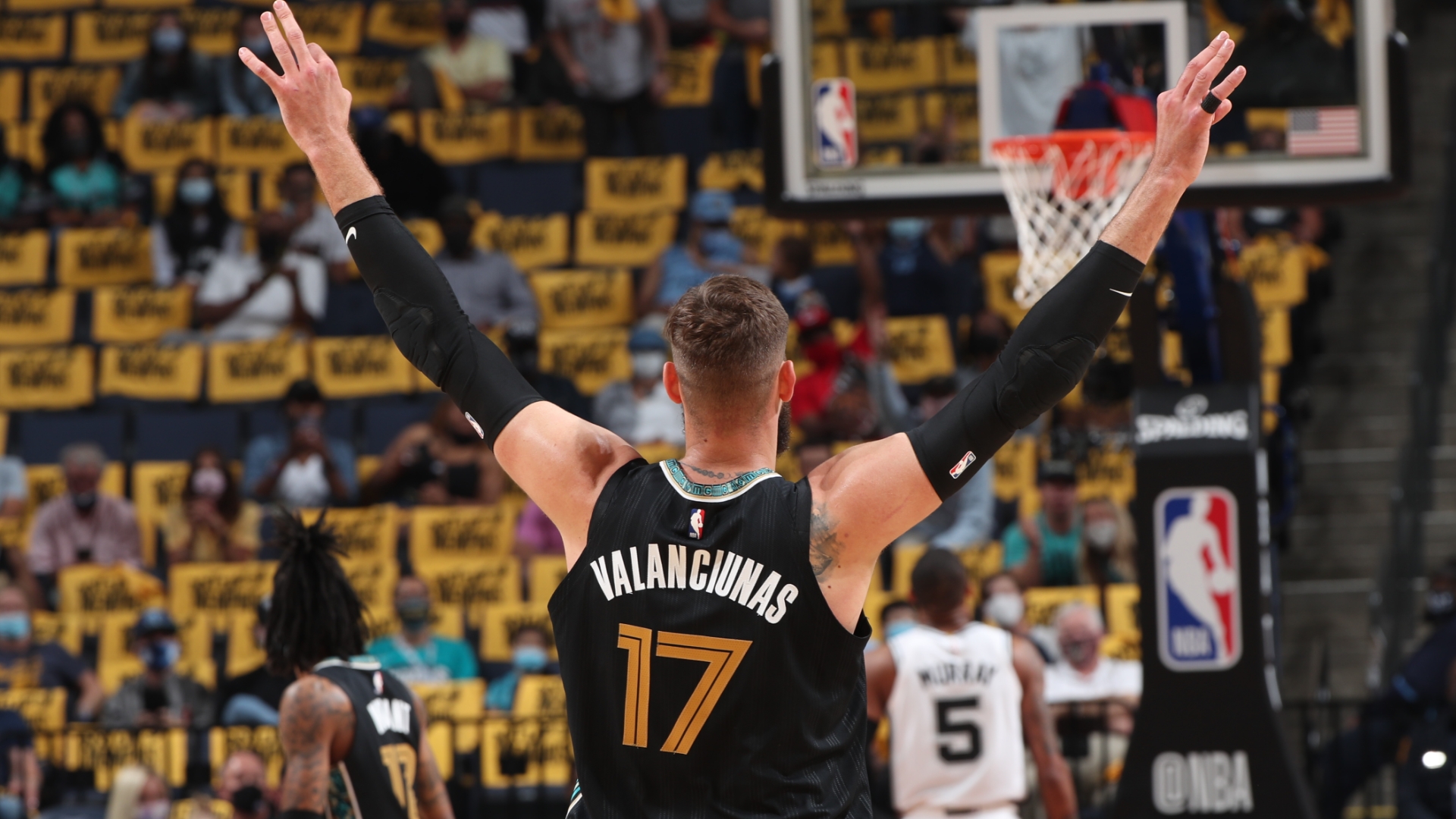 After here, it gets a little tricky. Considering what it took for the Grizzlies to secure a playoff spot, you could say that it already is tricky.
Toronto's going to always have love for Jonas Valanciunas, who harboured no ill will after being traded in 2019.
Jonas Valanciunas in the house for the Raptors' Game 1 and he gets a standing ovation 👏 pic.twitter.com/ngPUKXNcks

- TSN (@TSN_Sports) April 13, 2019
Valanciunas continues to dominate the paint and has played a key role in Memphis' success this season and he's a big reason why the Grizzlies advanced past the Play-In Tournament. The fact that the love is still mutual and JV was an actual Raptors pick makes Memphis so enticing.
And for a bonus, the Grizzlies did get their start in Canada and feature two Canadians in Dillon Brooks and Brandon Clarke.
When the Lakers aren't your team, it feels like you either love them or you hate them.
But Raptors' fans stance on Marc Gasol remains clear.
Should Gasol get the larger role in the rotation that Raptors Twitter is clamouring for him to have, I think fans would enjoy seeing him play a role in winning his second title. If you're not a fan of the Lakers, however… yeah, I don't know.
In addition to Gasol, I have to give a shout to Alfonzo McKinnie, who saw his NBA career start with the Raptors in 2017.
This one's tough, because fans probably can't help but wonder what would have happened had he stayed.
But Kawhi Leonard played the most crucial role in delivering the Raptors franchise its first-ever title and that's a connection that can never be undone. Kawhi now looks to do what seems impossible in leading LA to its first-ever conference finals, NBA Finals and NBA title, but you could argue that he learned to make such history with Toronto.
By his side this time around is Serge Ibaka, another player that Raptors fans will always love. Perhaps, he also could have stayed, but Ibaka is another that will forever be linked to the Raptors franchise as a champion.
Now, given Ibaka and Leonard's potential standing as free agents this offseason, maybe there's a reunion in sight, but for now, you'll have to settle for cheering them on in a different uniform.
And I can't forget Patrick Patterson, who might not move the needle either way, but he gives LA the most former Raptors among all playoff teams.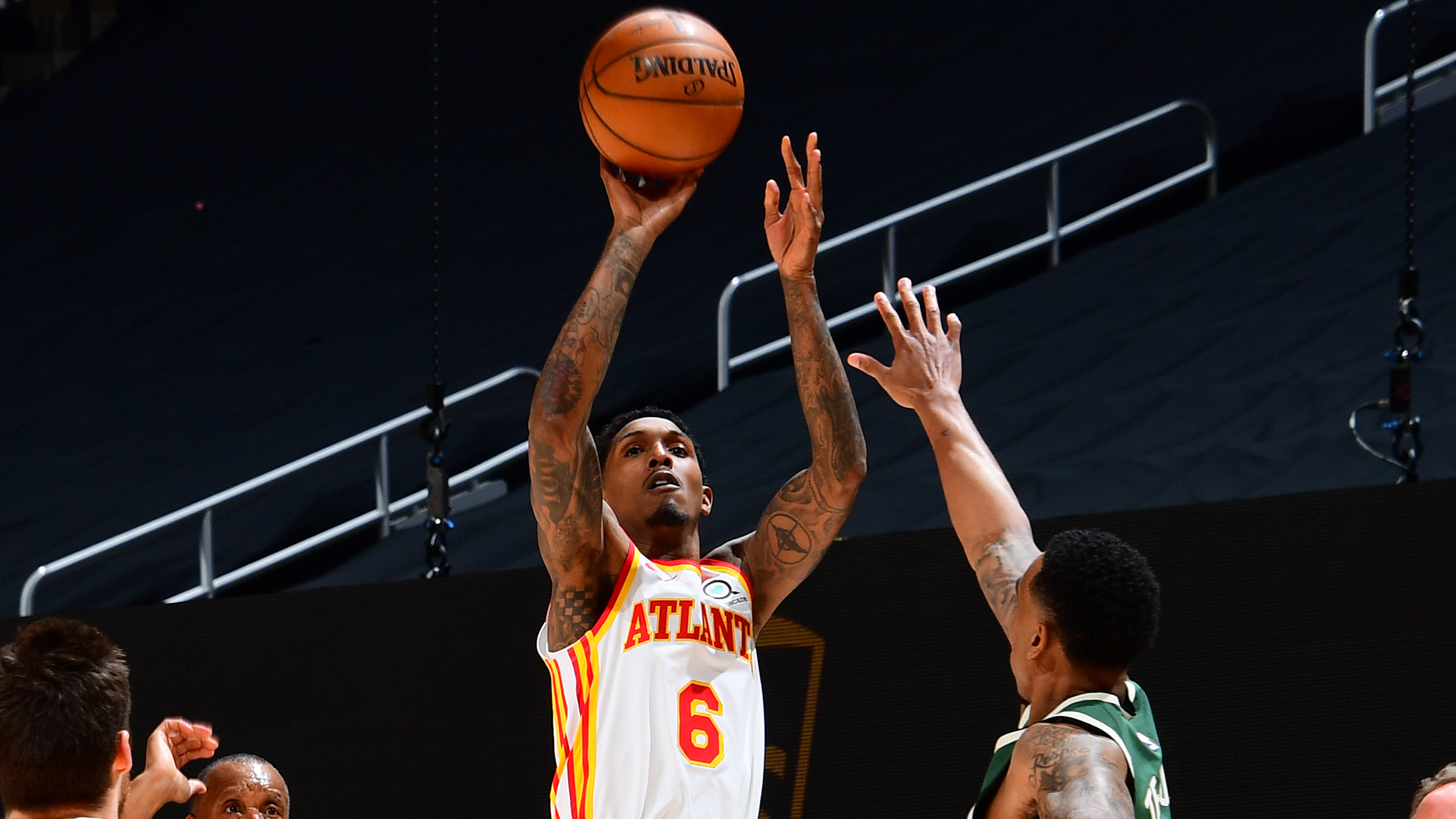 However brief, Lou Williams had quite the memorable stint with the Raptors.
He appeared in 80 games, averaged 15.5 points off the bench and was named Sixth Man of the Year for the first of three times in his career, leading to essentially having his own Drake song. The Hawks are in the East but aren't really a rival and Vince Carter's effect is felt throughout the roster, as he mentored the majority of their young talent.
If you wanna go East, you'd probably start with Atlanta.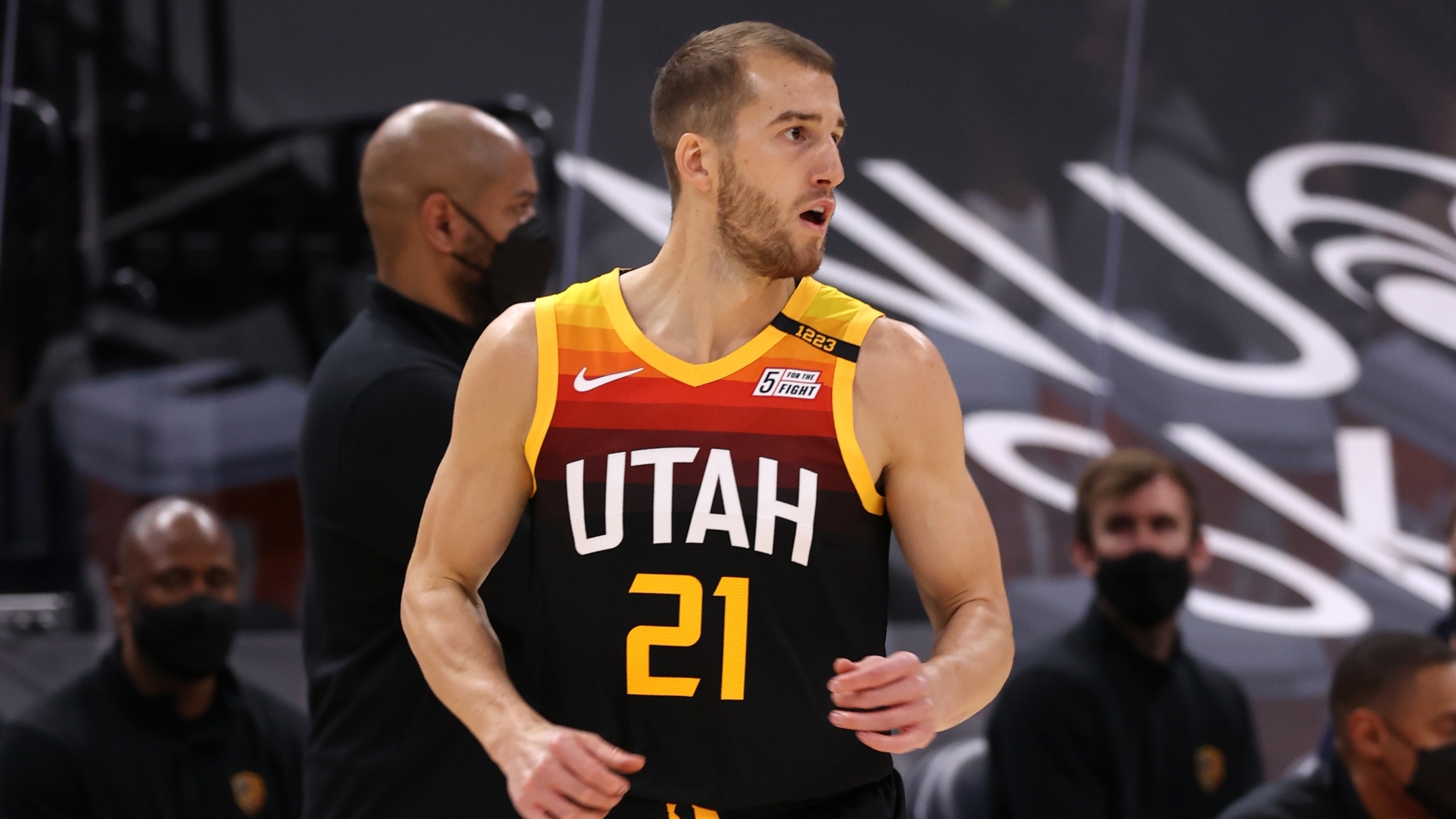 Being at a loaded position meant Matt Thomas really didn't get an opportunity to show all he was capable of doing in his time with Toronto but he's still Mr. 99%.
Thomas probably won't get too many opportunities this postseason with the Jazz, but when his number is called, expect him to do what he does best from beyond the arc. Not only is Utah a non-rival abut it also enters the postseason as a disrespected underdog, sound familiar?
P.J. Tucker's career began with the Raptors and things came full circle when he was a member of Toronto's 2017 team that fell in the East Semifinals.
He's even paid homage to the city with a special colourway of a Kobe 6 Player Edition, called Texas2Toronto.
While the 36-year-old has a very real shot an NBA title this year, I'd imagine it to be a bit difficult for some to cheer for a direct rival in the Bucks, who the Raptors will likely face for postseasons to come in the future.
During his one season with the Raptors, Danny Green was all-in, embracing the city and the country and playing an integral role in a title.
He just plays for a rival now.
Green is easy to root for and, at 33, is still flexing his two-way prowess as a 3-and-D wing but, like Milwaukee, Philadelphia is a direct rival that Toronto will see in playoffs to come. It might be easy to cheer for Green, but it's probably a bit more difficult to cheer for Philly.
Sorry, Danny.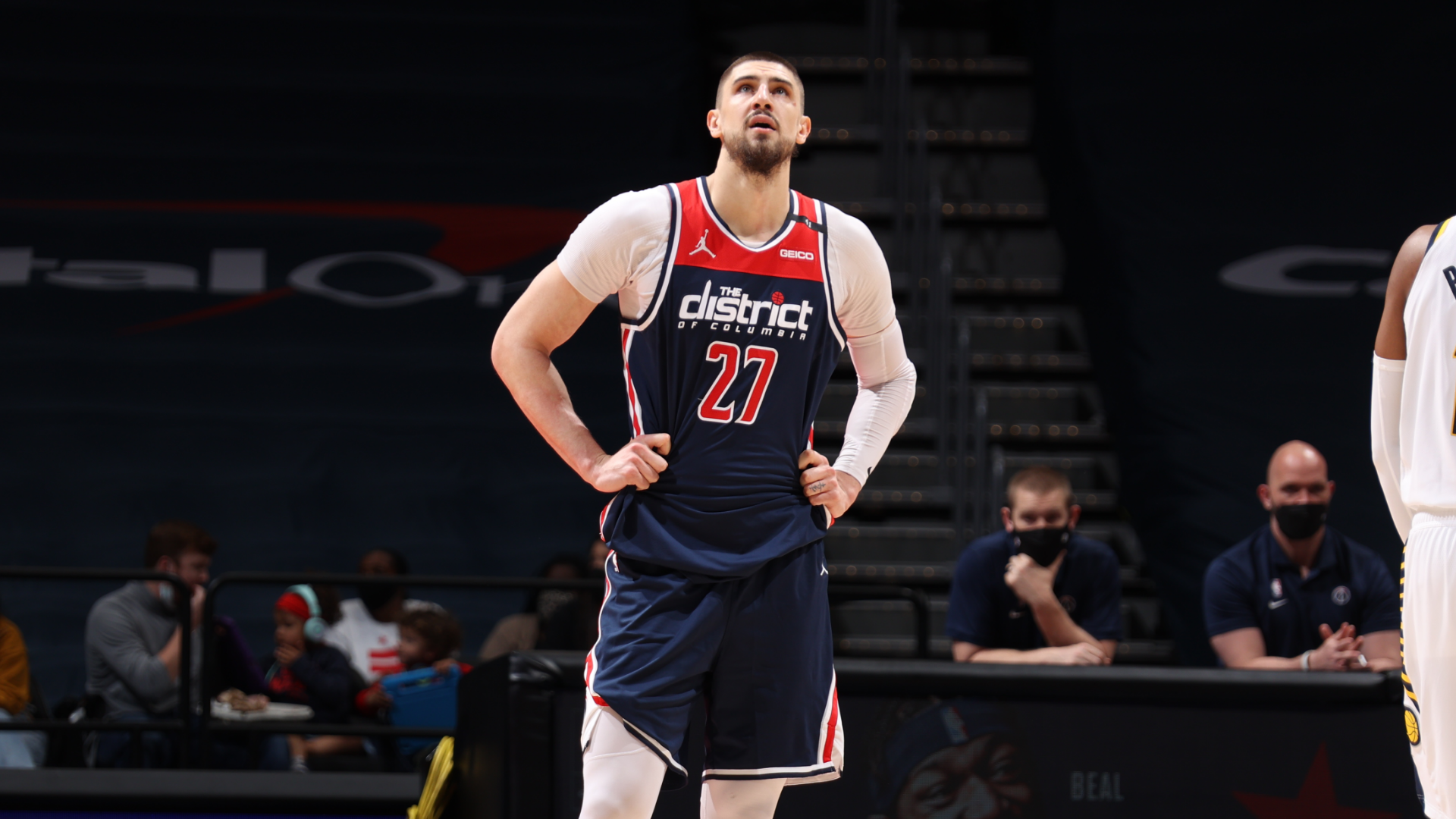 Alex Len's time with the Raptors was short-lived, which proved to be beneficial for both parties as he's found his niche with the Wizards.
That being said, his time in Tampa was far too short for there to have been a real connection cultivated. But, if you're that anti-Sixers, you could root for Len and the Wizards to pull off an unlikely upset.
Stranger things have happened.
The views on this page do not necessarily reflect the views of the NBA or its clubs.