Coming off one of his worst playoff performances in a Raptors jersey on Saturday, Kyle Lowry has continually received the support from his teammates and coaches.
Lowry went scoreless, but his head coach Nick Nurse believes he should shoulder some of the blame for his point guard's poor outing.
"I've gotta take some responsibility for this, too," Nurse told reporters according to The Athletic's Blake Murphy. "I thought we had Kyle in a really good place all the last half of the season ... and obviously he wasn't in a good enough place to impact the scoreboard. I've gotta do everything I can to help him succeed."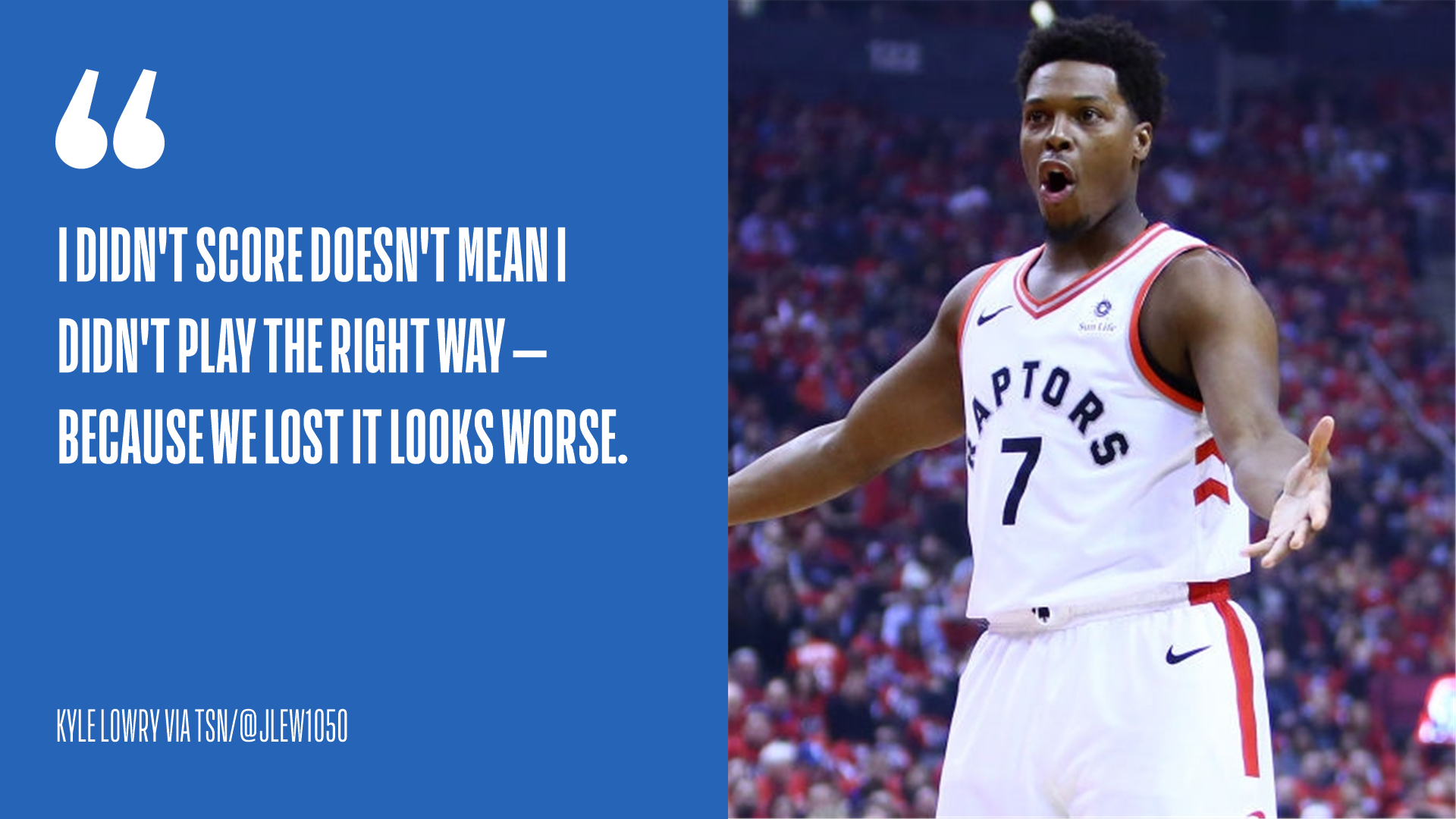 Lowry went 0-for-7 from the field and even missed both his free throw attempts. It was the second time this season the 33-year-old had gone scoreless in a game - he failed to record a point in a 104-99 loss to the Milwaukee Bucks earlier this season going 0-for-5 from the field in 33 minutes.
"It's happened before. I'm a guy that plays basketball the right way. Just because I didn't score doesn't mean I didn't play the right way - because we lost it looks worse," Lowry told the media on Monday according to TSN's Josh Lewenberg.
"I've just gotta make sure I'm more aggressive. I think in the situation that we're in, the way they're guarding me I can look to score a lot more, watching the film.
"But we'll see. You go with what the game gives you."
The last time Lowry had a bad Game 1 in the playoffs was in 2017 against the Bucks. He finished with four points shooting 2-for-11 from the field and went 0-for-6 from three in a 14-point loss. He responded in Game 2 of that series with 22 points, five assists and three steals - shooting 50% from the field.
Toronto is hoping he can have the same bounce-back effort on Tuesday night in Game 2.