The 2019 NBA Playoffs will feature six Canadians looking to help their teams make deep runs, four of whom will be making their postseason debut.
Orlando's Khem Birch (Montreal, QC), Toronto's Chris Boucher (Montreal, QC), the LA Clippers' Shai Gilgeous-Alexander (Hamilton, ON) and Denver's Jamal Murray (Kitchener, ON) are primed to see the first postseason action of their young NBA careers.
MORE: Birch excited to play Raptors
Utah's Naz Mitrou-Long (Mississauga, ON) is on the playoff roster, but as a two-way player cannot be active for postseason play.
Of the 13 active Canadians in the NBA, five have made at least one postseason appearance in their career prior to this season.
Take a look back at how they've fared.
One year after missing the playoffs by just one game, Murray and the Nuggets ended the franchise's five-year playoff drought by earning the West's two seed.
Though he had a rough shooting night in his playoff debut, the 22-year-old Kitchener Native finished with 17 points as the Nuggets would lose a close decision at the hands of an experienced Spurs team.
Shai Gilgeous-Alexander, Clippers
Not many players get an opportunity to make their postseason debut as a rookie, but Gilgeous-Alexander's rookie season was far from typical.
To add even more intrigue, he and the Clippers met the two-time defending champion Golden State Warriors in Round 1.
At just 20-years-old, SGA was ready for primetime - the Hamilton native finished his first-ever playoff game with 18 points to go along with five rebounds in what will be the first of many playoff appearances.
Khem Birch, Magic
Birch and the Orlando Magic earned the No. 7 seed in the 2018-19 season and a date with the two-seeded Toronto Raptors in the first round of the 2019 NBA Playoffs.
With a unique opportunity to perform in his home country, Birch didn't disappoint - the big man finished with six points and seven rebounds in 15 minutes of action as Orlando earned a stunning road victory in the final seconds to steal home court from the Raptors.
In 2018, the Timberwolves' 14-year playoff drought came to an end, and fourth-year forward Andrew Wiggins made the first postseason appearance of his career.
In Minnesota's 104-101 loss to Houston in Game 1, Wiggins finished his playoff debut with a team-high 18 points (7-for-15 shooting) and six rebounds in 32 minutes.
While the Wolves were eliminated in five games, Wiggins averaged a team-high 15.8 points to go along with 5.2 rebounds and 2.0 assists in 32.8 minutes per game.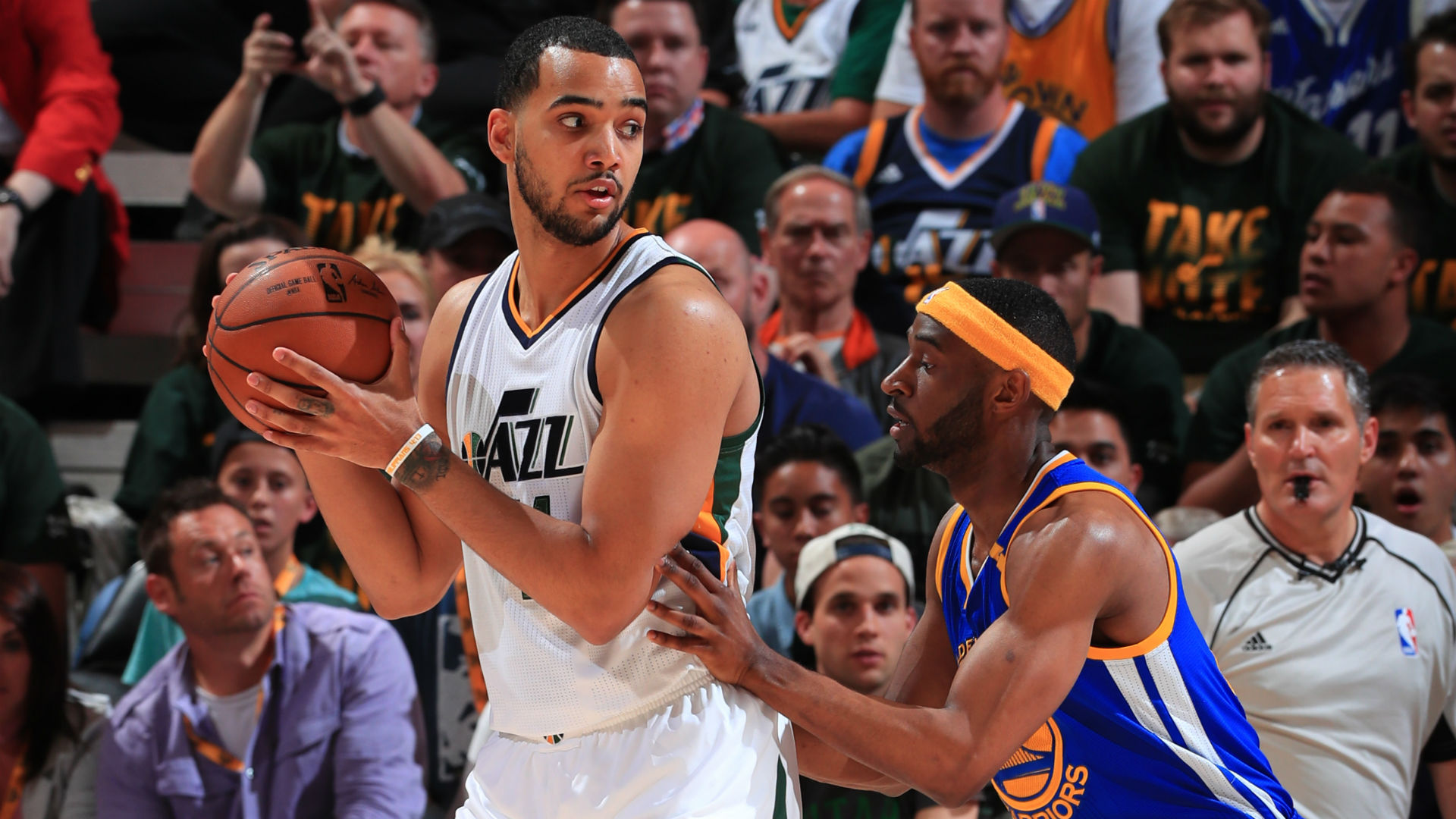 Lyles returns to the postseason with the Nuggets in 2019 after a one-year absence - the Saskatchewan native appeared in two postseason games as a member of the Utah Jazz in 2017.
In Lyles' first playoff run, Utah advanced past the LA Clippers in seven games, but he did not see his first action until Game 1 of the Western Conference Semifinals against the Golden State Warriors. In just under six minutes of action, Lyles finished with seven points.
Golden State would sweep Utah en route to winning the NBA title, and Lyles averaged 3.5 points over the two games in which he would appear.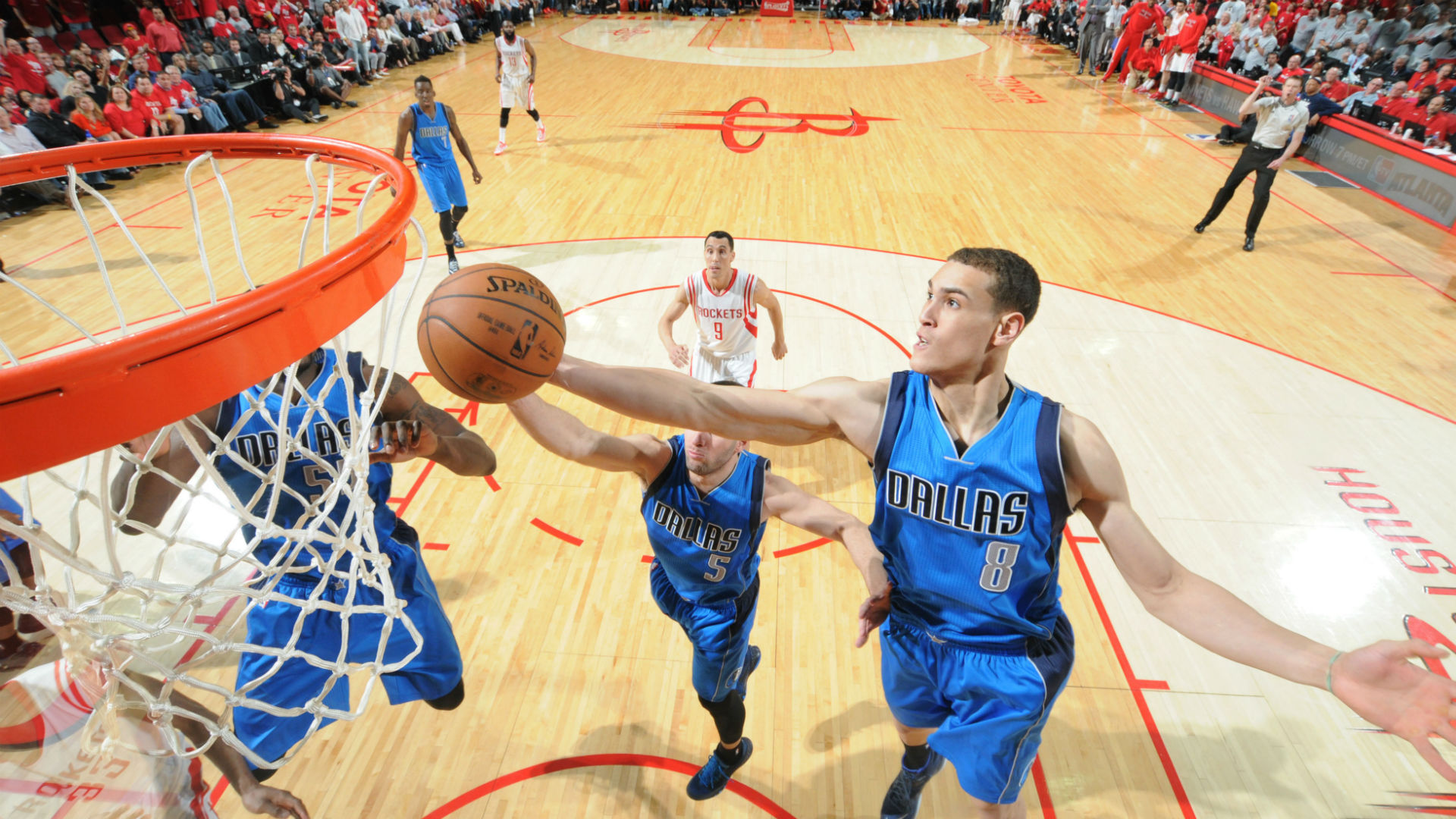 Dwight Powell made his first postseason appearance with the Mavericks against the Rockets in 2015 but failed to get on the board in just three total minutes of action.
When Dallas returned to the playoffs in 2016, Powell made his mark, recording a 16-point, nine rebound performance in Game 5 of the Mavs first round series to the Thunder.
Through six total postseason games, Powell is averaging 4.0 points and 4.3 rebounds in just over 11 minutes per game.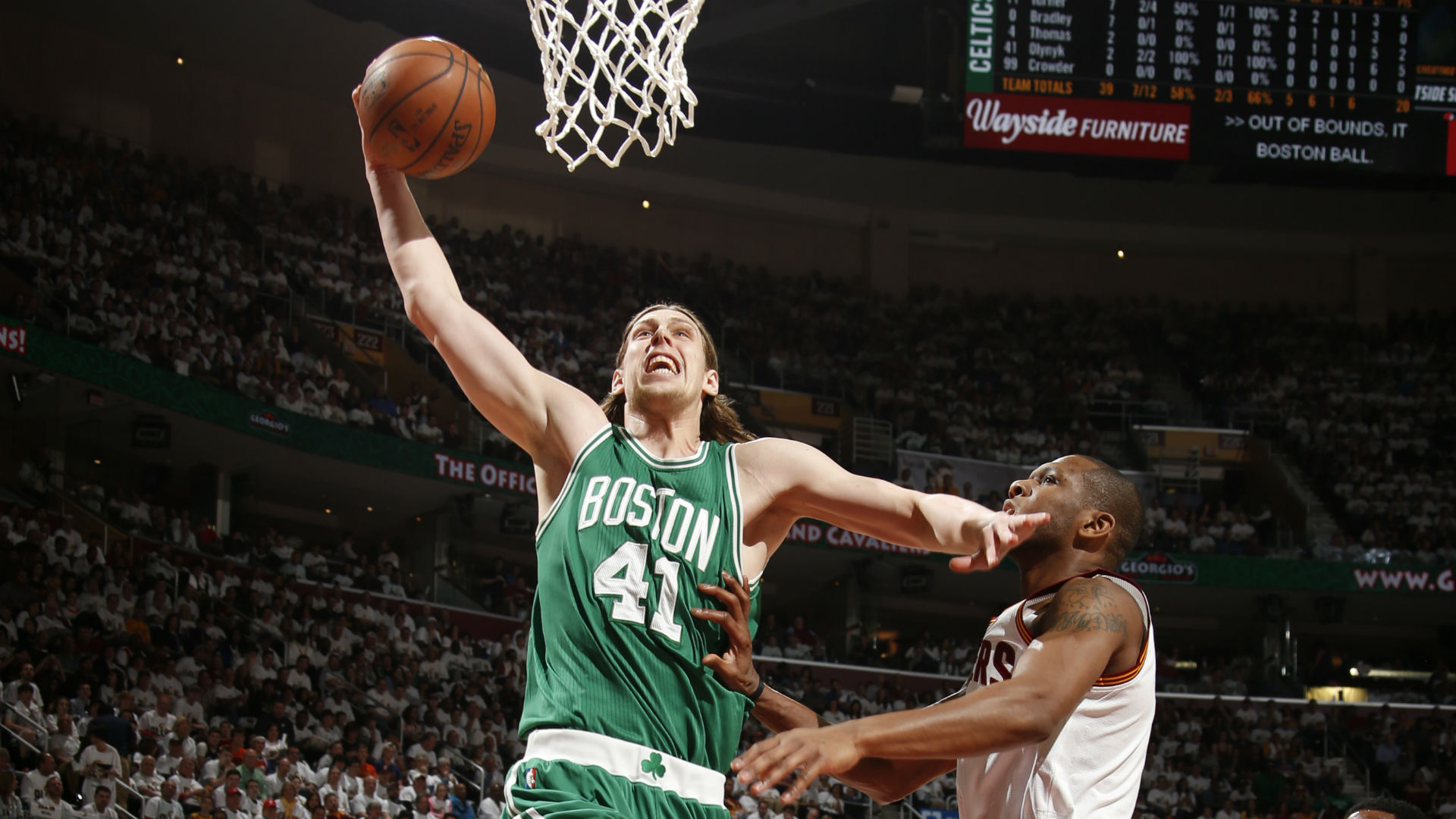 Kelly Olynyk's appearance in the 2018 postseason with Miami was the fourth of his five-year career. His playoff debut came in 2015 as a member of the Celtics.
in 2015, No. 7 Boston faced Tristan Thompson and the No. 2 Cavaliers. Olynyk played his first-ever playoff game on his 24th birthday and scored 12 points on 5-for 7 shooting in the Celtics' Game 1 loss to the Cavs. Cleveland would go on to sweep the Celtics in the first round, but Olynyk averaged 4.5 points in 13.3 minutes per game in the series.
In 31 career playoff games, Olynyk has posted averages of 8.0 points, 2.9 rebounds and 1.9 assists on 48.7 percent shooting.
Tristan Thompson, Cavs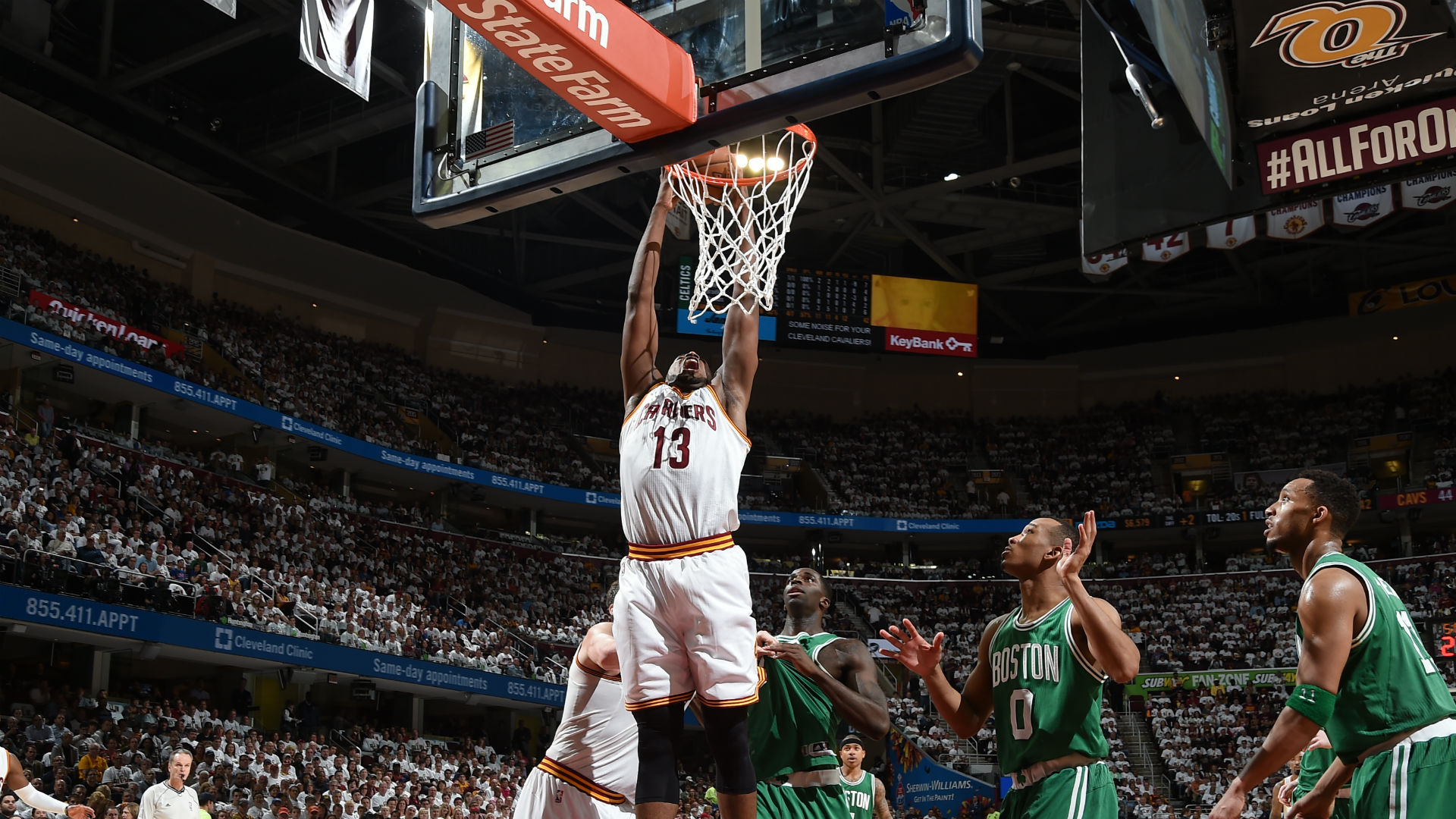 Thompson's playoff debut came in his fourth NBA season, and Cleveland qualified for the next four years.
In his first-ever postseason appearance, Thompson finished with 12 points and six rebounds on 4-for-6 shooting. After sweeping Boston in the first round, the Cavs defeated the Bulls and Hawks en route to the second NBA Finals appearance in franchise history. Thompson appeared in all 20 of Cleveland's postseason games in 2015, averaging 9.6 points (55.8 percent shooting), 10.8 rebounds (4.4 offensive) and 1.2 blocks per game.
Thompson and the Cavs appeared in four straight NBA Finals, winning the title in 2016. Through 78 games, his career postseason averages are 7.7 points and 8.5 rebounds in 29.8 minutes per game.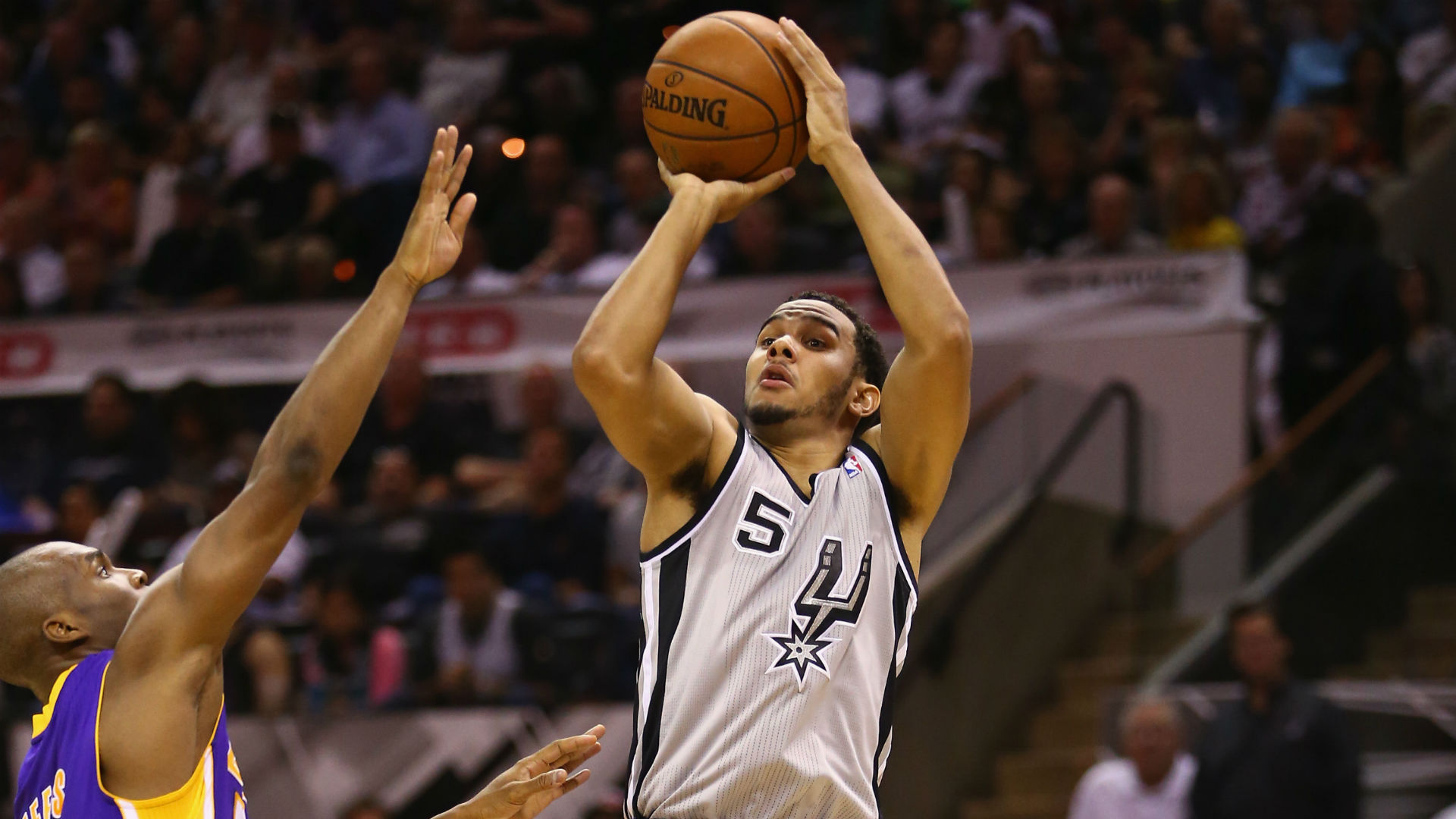 Since being drafted by San Antonio in 2011, each team Cory Joseph has been a member of has qualified for the postseason. Though he was a member of the 2011-12 Spurs, Joseph did not see his first playoff action until 2013.
Joseph's first playoff run was a memorable one. He averaged 4.5 points, 3.0 assists and 2.8 rebounds in the Spurs' first-round sweep of the Lakers. San Antonio advanced to the 2013 NBA Finals but lost to the Heat in seven games. Joseph appeared in six Finals games, scoring a then-playoff high eight points in a Game 2 loss. In 20 postseason games in 2013, Joseph averaged 3.0 points, 1.2 assists and 1.6 rebounds in 9.6 minutes per game.
After his run with San Antonio that culminated with an NBA title in 2014, Joseph joined the Raptors as a free agent. In 30 postseason games with the Raptors, Joseph averaged 8.3 points, 2.6 assists and 2.1 rebounds in 22.1 minutes.
In 78 total games, Joseph has career playoff averages of 5.1 points and 1.7 assists in 14.2 minutes per game.