The Toronto Raptors have continued a busy offseason with the reported addition of 6-foot-5 wing DeAndre' Bembry.
Bembry, 26, joins Toronto after spending the first four seasons of his NBA career with the Atlanta Hawks, with whom he showed some promise during his tenure. Now, he joins a Raptors team looking to reload after finishing with the league's second-best regular-season record for a third consecutive season.
So who is DeAndre' Bembry? Read up on some fast facts on the newest member of the Toronto Raptors.
Beginnings
DeAndre' Bembry was born on July 4, 1994, in Charlotte, NC.
After attending Rocky River High School in NC, Bembry transferred to The Patrick School in New Jersey, where he would finish his high school career. While in New Jersey, Bembry played AAU basketball alongside former No. 1 overall pick Karl-Anthony Towns.
A three-star recruit, Bembry committed to St. Joseph's University in Philadelphia, in 2012, choosing St. Joe's over schools such as Auburn, UNC Charlotte, Rhode Island, Seton Hall and Virginia Tech.
College Years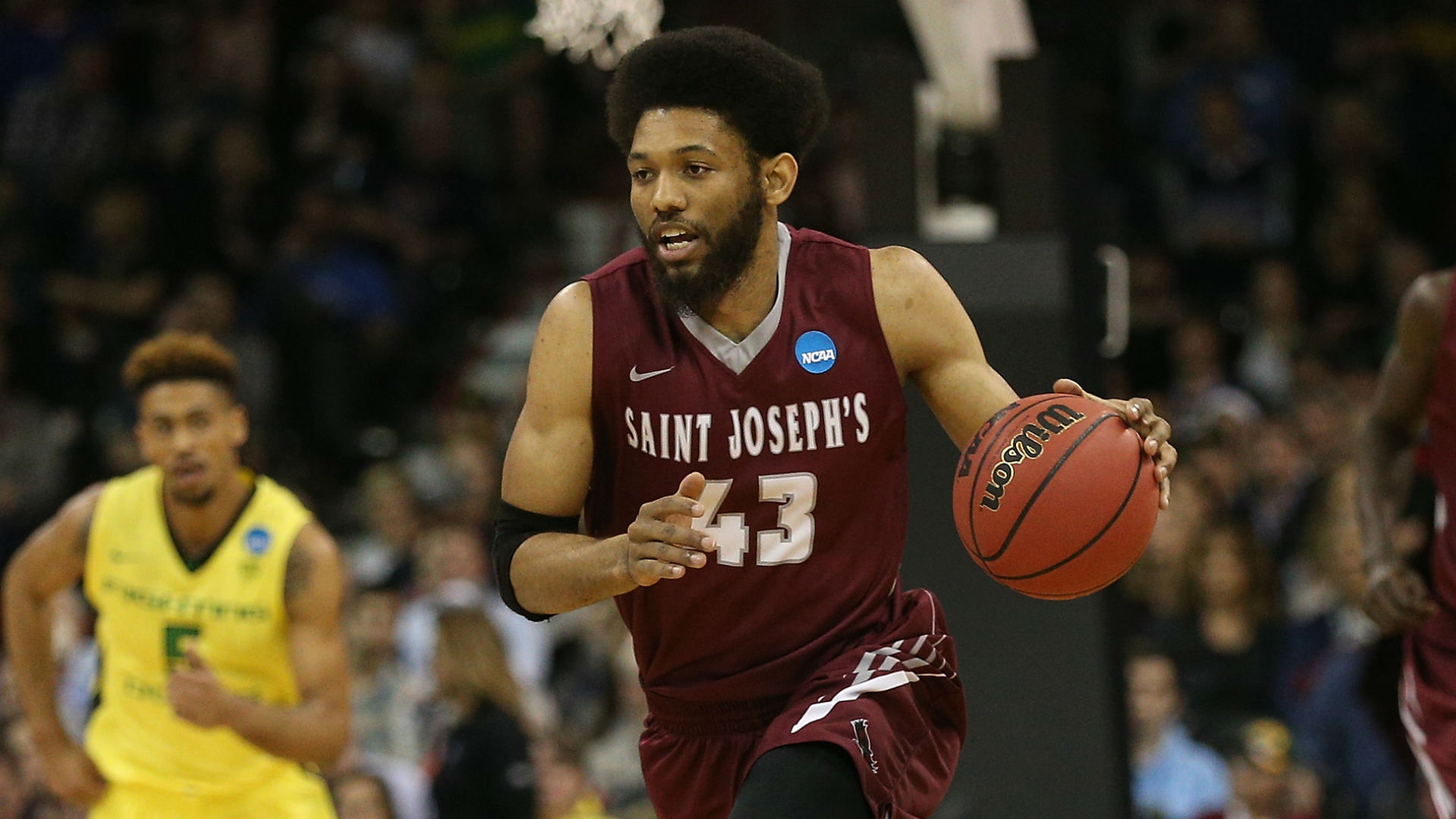 Bembry started in 100 of the 101 games in which he appeared at St. Joe's, making his presence felt from the beginning. Known for his signature afro in college, the tag line used for Bembry was to "Fear the Fro."
As a freshman, Bembry started in all 34 games that he appeared, posting averages of 12.1 points, 4.5 rebounds and 2.7 assists and was named Atlantic 10 Co-Rookie of the Year and his team would win the Atlantic 10 Conference Tournament to earn an automatic bid to the NCAA Tournament.
In his NCAA Tournament debut, Bembry scored 16 points while appearing in all 45 minutes of an overtime loss to eventual National Champion UConn Huskies.
As a sophomore, Bembry increased his production to a conference-leading 17.7 points per game to go along with 7.7 rebounds, becoming the first player in school history to win the league's scoring title in the process. He would earn First-Team Atlantic 10 All-Conference honours and was named to the Big 5 First Team, comprised of players from Philadelphia's "Big 5" colleges (St. Joe's, La Salle, Penn, Temple, Villanova).
In his junior year, Bembry led the Hawks to a 28-8 record with averages of 17.4 points, 7.8 rebounds and 4.5 assists per game and was named Atlantic 10 Conference and Big 5 Player of the Year. After winning the second conference tournament in three years, St. Joe's earned a No. 8 seed in the NCAA Tournament where they would defeat Cincinnati before losing to an Oregon team that featured Chris Boucher.
Bembry declared for the NBA Draft following his junior season, finishing his college career with 1,590 points.
Draft Profile
After a standout three seasons at St. Joe's Bembry was invited to the NBA Draft Combine in Chicago, IL.
In a pre-draft profile from Kevin O'Connor and Eric Weiss on DraftExpress.com, Bembry was looked at as a late-blooming sleeper with plenty of potential:
"Bembry has shown what he can do when the demands placed on him are high. Yet, he hasn't been asked to carry a light load since very early in his high school career. As is often the case with players like him; the expectations of fulfilling a key role on a cohesive team with superior talent may unlock another level to his game."
Bembry was selected by the Atlanta Hawks with the 21st overall pick in the 2016 NBA Draft. After his selection, then-Hawks GM Wes Wilcox had this to say of Bembry: "He's a player that we have watched for quite some time - great deal of versatility, very good passer, high basketball IQ, very good person, very hard worker and we're excited to bring him to the Hawks family."
NBA Career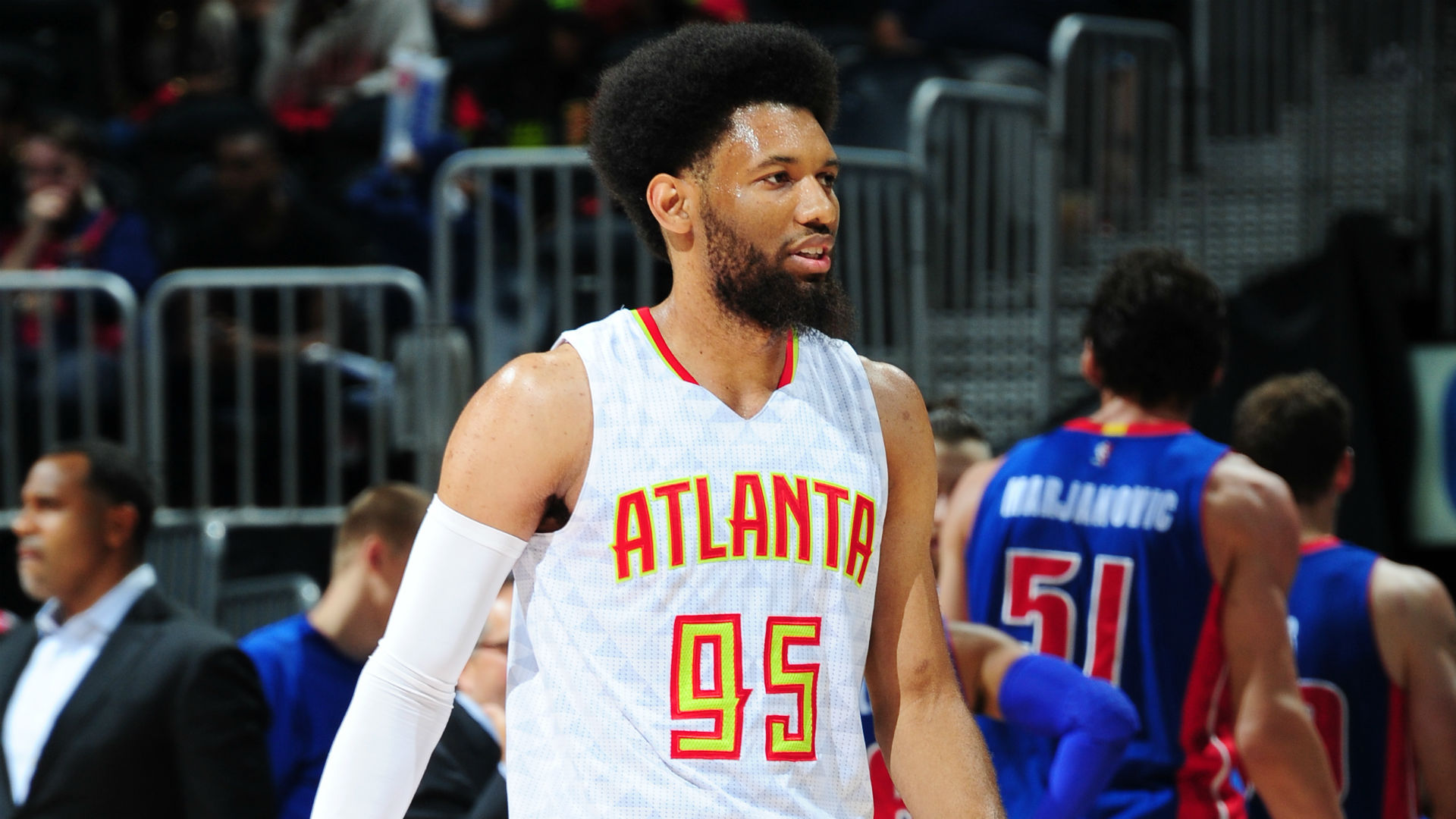 Bembry made his NBA debut on Oct. 27, 2016, wearing No. 95 in honour of his late brother, Adrian, who was born in 1995.
He would go on to appear in 38 games with Atlanta as a rookie (one start), posting averages of 2.7 points and 1.6 rebounds while appearing in under 10 minutes per contest. After an injury-marred second season in which he played in just 26 games, Bembry put forth his best season as a pro in Year 3, averaging 8.4 points, 4.4 rebounds and 2.5 assists while appearing in all 82 games (15 starts).
The 2019-20 season saw Bembry appear in 43 games (four starts), posting averages of 5.8 points, 3.5 rebounds and 1.9 assists per contest.
Player Profile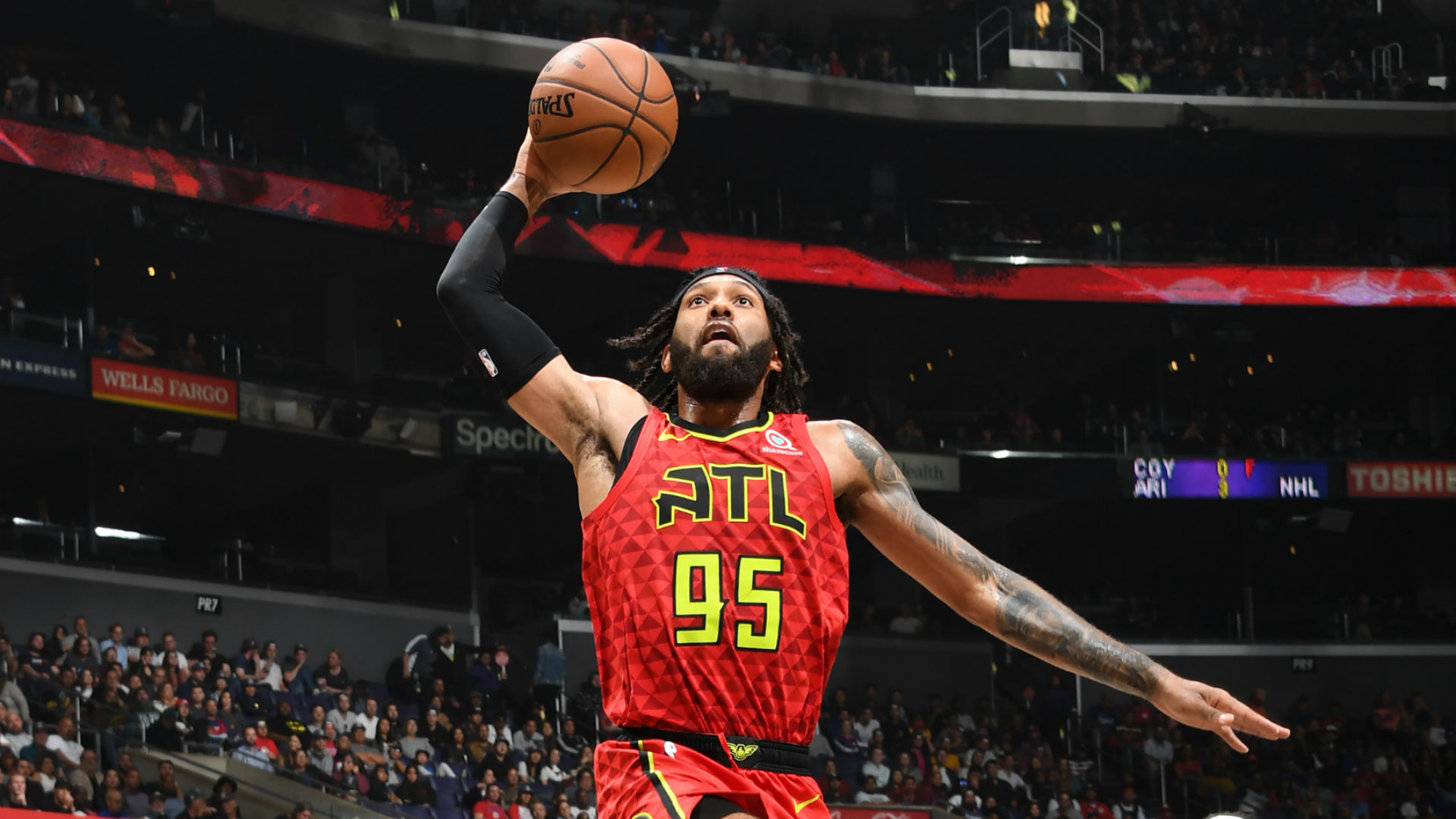 Listed at 6-foot-5 and 210 pounds, Bembry has the size and athleticism to play both at shooting guard and small forward.
Known for his hustle, Bembry has the tools to be a nuisance on the ball defensively while showing the ability to extend plays with offensive rebounds and various effort plays. Shooting isn't exactly what Bembry is known for, as he is a career 26.9% shooter from beyond the arc.
As an uber-athletic wing, Bembry has made plenty of highlights above and around the rim during his career and should fit right in with a Raptors team that tends to push the pace.
The views on this page do not necessarily reflect the views of the NBA or its clubs.