There are four teams remaining in the NBA playoffs, and that's great for folks in Boston, Cleveland, Houston and the Bay Area. For the remaining 26 cities, though, there is not much to look forward to in the coming weeks.
Except for Tuesday night, that is. The NBA will hold its annual draft lottery in Chicago, and for (most) teams that did not make the playoffs, this night will have an enormous impact on the future.
A couple of exceptions: The Nets will not have a pick at all in this draft, their last bit of penance for the disastrous trade for Kevin Garnett and Paul Pierce in 2013. That pick is Cleveland's. The Lakers won't have their pick, either - if it is No. 1 or Nos. 6-12, it is Philadelphia's. If it is Nos. 2-5, it goes to Boston.
The Pistons, too, owe their pick, to the Clippers as part of the Blake Griffin trade. But if it lands in the top four, the pick stays with Detroit.
At stake at the lottery is a crack at the top overall pick, which will be of interest to a handful of players in the 2018 class. Guard Luka Doncic and center Deandre Ayton are the favorites to go first overall, but a pair of wildcards - Michael Porter Jr. and Jaren Jackson Jr. - might wind up in the mix if the lottery pans out just right.
With that in mind, we looked at the pluses and minuses of the potential top picks, with help from a league scout, and broke down which teams would be likely to select the player should they land the top pick tonight.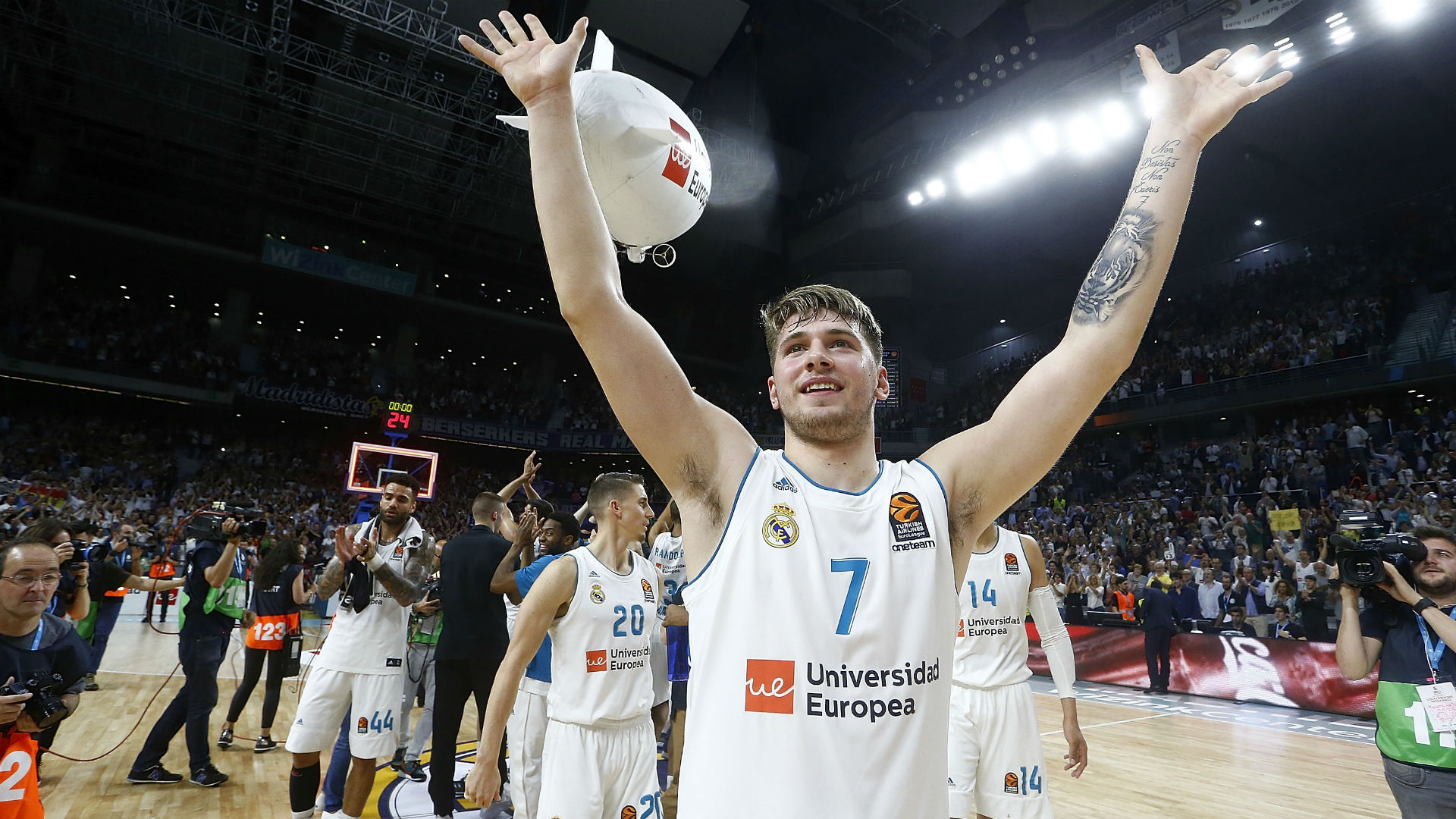 Luka Doncic, G, Real Madrid
Big plus
He's a 6-8 combo guard capable of playing three positions in the mold of Ben Simmons, though he already has a jump shot. Doncic has been a star for Real Madrid, the best team in the Spanish league (they're 29-3 in the ACB) despite the fact that he only turned 19 in February.
Doncic has been on the radars of NBA scouts since he was 15, and he has not disappointed as he has gotten older.
Big minus
There is some question whether he is enough of a playmaker to handle point guard duties in the NBA. He lacks a great first step and overall quickness, and some point out that he has been outplayed at times by lesser opponents, including Panathinaikos and former NBA guard Nick Calathes in a four-game series in the Euroleague playoffs.
Scout's view
"He probably has the most potential to be a star-type player in this draft. What he can do at his size (6-8) as far as handling the ball and running an offense, at his age, he is going to be able to come in and have an impact right away. It's just a matter of how much he can develop from there."
Who's taking him No. 1?
Suns: There will be pressure to keep Ayton in Arizona, but if the Suns think Doncic can play point, he's their guy.
Grizzlies: Memphis could look to move Mike Conley, but even if the Grizz don't, he and Doncic could work together.
Hawks: They're not sold on Dennis Schroeder as the point guard of the future.
Cavs: Whether LeBron James stays or goes, Cleveland is likely to look to the perimeter.
Kings: Look for the Vlade Divac/Peja Stojakovic front office to go Euro.
Magic: Point guard has been a black hole for this franchise lately.
Pistons: With Blake Griffin and Andre Drummond up front, Doncic is an easy choice.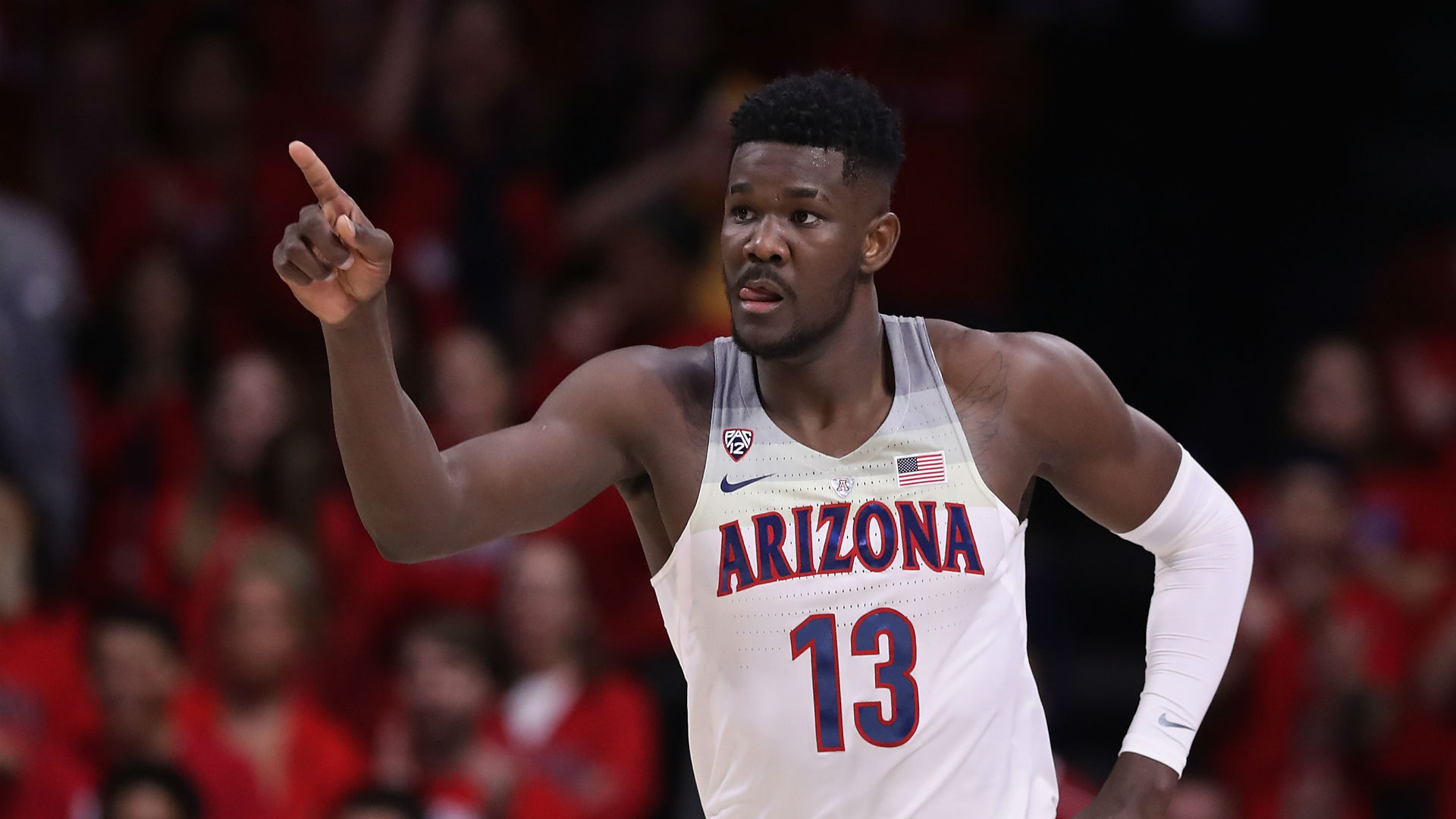 Deandre Ayton, C, Arizona
Big plus
Ayton is a physical freak who showed more polish on the rough edges of his game - particularly his jumper - as the season wore on. He is a 7-footer who plays with power, but has enough finesse to his game to make him NBA-ready.
He's a great finisher at the rim, and he has enormous potential as the roll man in pick-and-roll sets.
Big minus
Ayton's defense is the first thing that scouts mention when pointing to his downside. He has the build and athleticism to shut down the paint, but he lacks the defensive awareness and instincts. He has room to improve, but there's probably a ceiling on how good he can be defensively.
The other issue is his approach - it's old-school, Patrick Ewing-style. He did shoot 34.3 percent on 3s this year, but attempted only 1.0 per game and took fewer as the season progressed. Can Ayton keep up with modern centers?
Scout's view
"All the knocks on him are things that can be fixed. He is not a bad shooter, I think he can stretch out to the 3-point line. I don't think he is a bad one-on-one defender, the way some people do. I think he just does not have a handle on when to help, when to go block a shot and when to stay home. He can learn that."
Who's taking him No. 1?
Mavericks: With Dennis Smith Jr. on board, looking to shore up the middle makes sense.
Bulls: A power-style big makes sense with Lauri Markkanen.
Hornets: Mitch Kupchak would make the safe pick, and Ayton is the safe pick.
Knicks: They'll need to develop a frontcourt mate for Kristaps Porzingis.
Clippers: Expect DeAndre Jordan to be shopped again this summer.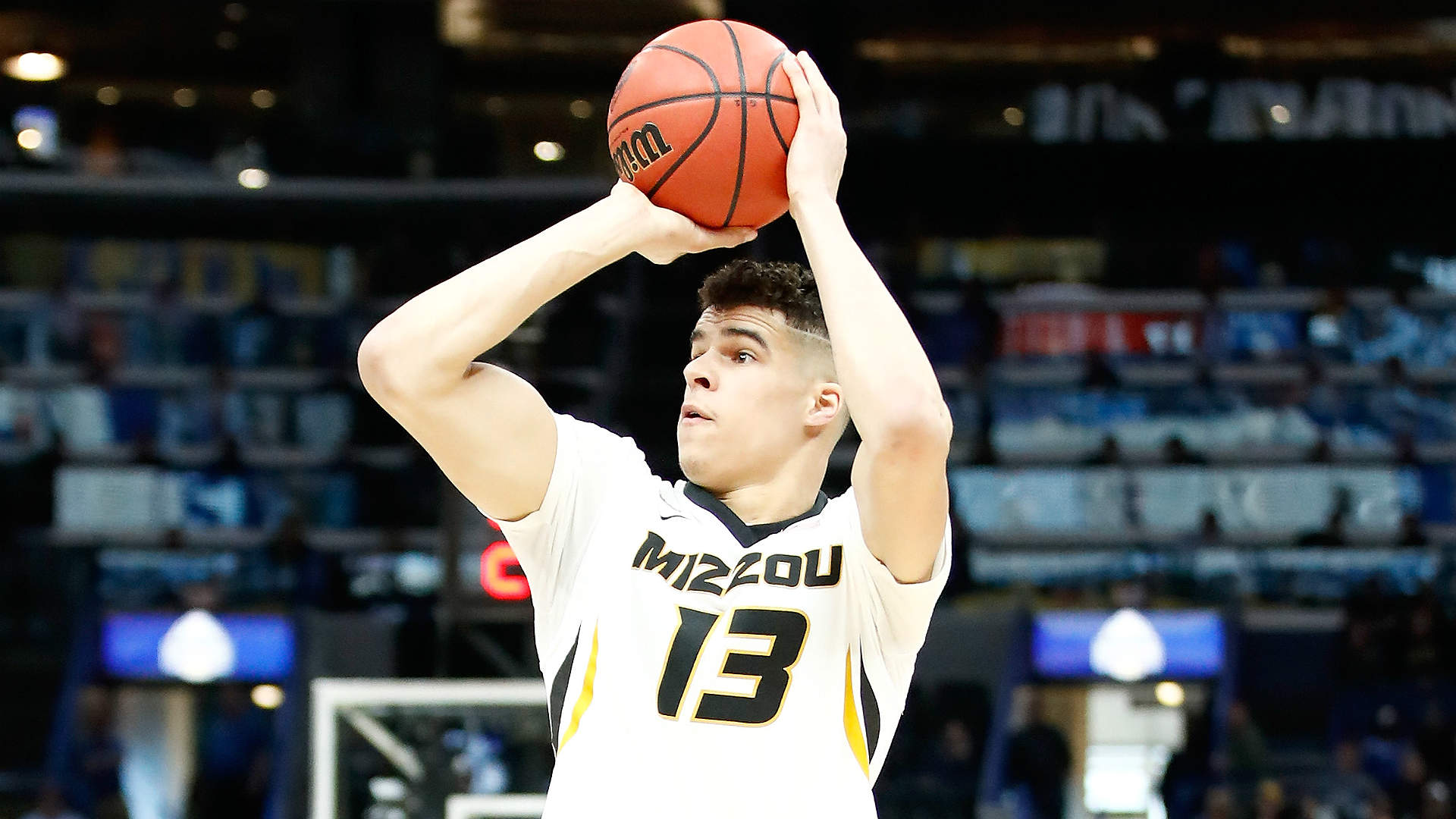 Michael Porter Jr., F, Missouri
Big plus
Porter is a versatile, 6-10 athlete who can get to his spots on the floor and knock down shots. Because of his size and basketball IQ - his father is a coach who also was a four-year player at University of New Orleans and played professionally - Porter is an ideal piece for modern defenses, able to switch on most positions and use his length and quickness to close out on shooters. He is also potent in the open floor.
Big minus
Porter suffered a back injury two minutes into his freshman year at Missouri and missed most of the season. He returned to play two games, scoring 28 points with 18 rebounds combined, but shooting just 9-for-29 from the field.
Porter was a legitimate candidate for the No. 1 overall pick before the injury.
Scout's view
"We just have not seen him enough, obviously. This would have been a big year to see how he grew and developed, but if you're going to pick him, you're basing it on a limited workout and some physical testing. Do you want to use your No. 1 pick that way? It's a risk."
Who's taking him No. 1?
76ers: They're in need of an athletic wing to put with Ben Simmons, Joel Embiid and Dario Saric.
Nuggets: Nikola Jokic, Paul Millsap, Jamal Murray and Gary Harris are in place. They need a 3 to finish the lineup.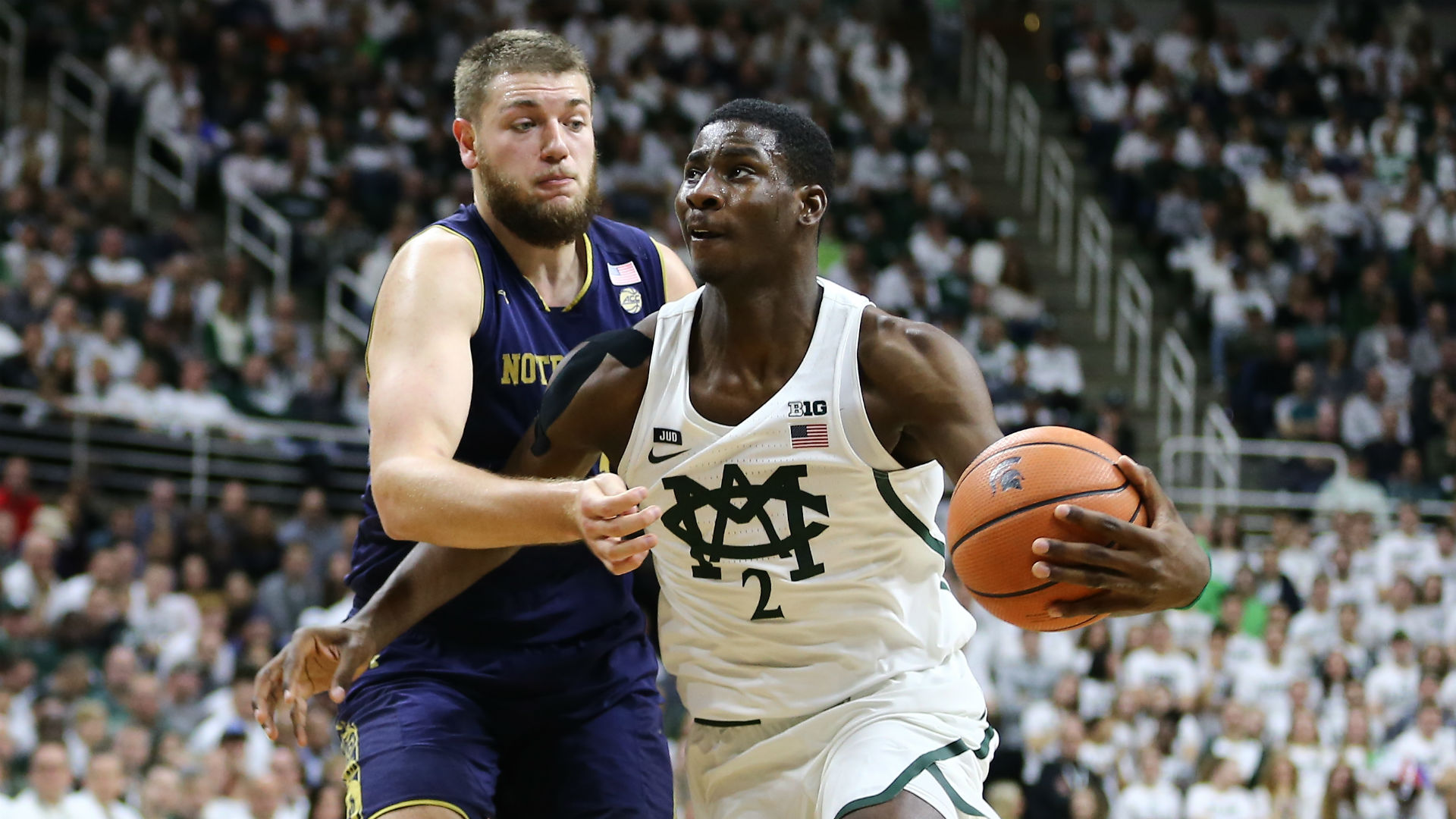 Jaren Jackson, F/C, Michigan State
Big plus
Jackson may have only scratched the surface of his potential. He averaged 10.9 points and 5.8 rebounds during the season, shooting 51.3 percent from the field and 39.6 percent from the 3-point line, while blocking 3.0 shots per game.
He is a versatile offensive player who can be dominant defensively at times, with enough versatility to play in the frontcourt in today's NBA.
Big minus
Jackson tailed off over the course of the season, and teams exposed some holes in his game. He got into frequent foul trouble and played limited minutes in both the Big Ten and NCAA Tournaments - he was on the bench for most of the second half in the Spartans' tournament loss to Syracuse.
He also slid as a 3-point shooter late in the year, making just 17.6 percent of his attempts in his final seven games.
Scout's view
"He's the guy you look at as the one who might wind up being the best player in this draft, even if he goes at No. 5 or 6. I thought he wore down this year and he was not the same player late in the year. That's not something you see out of Michigan State guys a lot, but there looked like there was fatigue.
"But he is young (Jackson turned 18 in September), and I think that was a factor. If you build him up physically some more, he has the chance to be the most complete player in this draft."
Who's taking him No. 1?
Well, no one - not yet, at least. Expect whichever team winds up with the first pick to have Jackson in for a workout. His versatility and athleticism could prove impressive enough to vault him into the No. 1 pick conversation.
The views on this page do not necessarily reflect the views of the NBA or its clubs.