Since the NBA Draft went to two rounds in 1989, there have been 31 Canadians selected in the annual entry draft.
There has been at least one Canadian player selected in the past ten drafts, with a record six players selected in 2019.
First-round selections
In 2011, Tristan Thompson became the first-ever Canadian player to be a lottery selection when he was selected fourth by the Cleveland Cavaliers. Since Thompson's selection in 2011, there have been nine other lottery picks from Canada.
The Cavaliers again made history in 2013 by selecting Anthony Bennett with the first overall pick. Bennett is the first-ever Canadian to be selected with the No. 1 draft pick.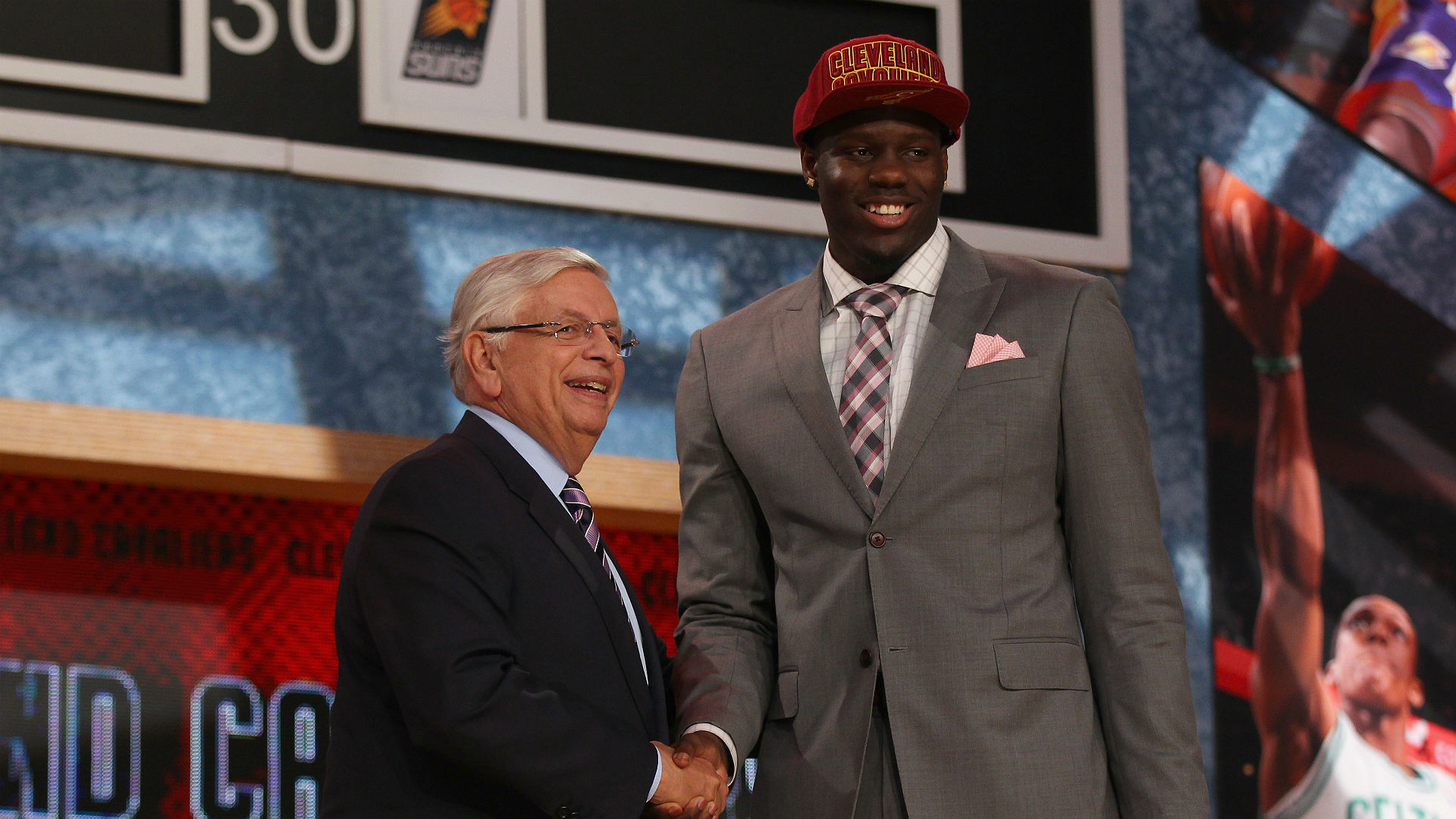 In 2014, Cleveland won the draft lottery again and used the No. 1 overall pick to select forward Andrew Wiggins.
The most recent Canadian player to be taken with a lottery pick is RJ Barrett, who was selected 3rd overall by the New York Knicks in the 2019 NBA Draft. He was one of four Canadians selected in the first round and six total - both records for Canada and non-US born players.
Best rookie seasons
Six Canadians have earned NBA All-Rookie honours with their first-year performance.
By averaging 8 points and 2.7 rebounds in 1992, Rick Fox became the first to earn such honours. Fox was followed by Thompson in 2012, Kelly Olynyk in 2014, Wiggins in 2015 and Murray in 2017.
Shai Gilgeous-Alexander is the most recent Canadian to earn All-Rookie honours, doing so in 2019.
Of the six All-Rookie performers, Wiggins is the lone player to be named to the First Team. He was also named the 2015 Rookie of the Year, averaging 16.9 points, 4.6 rebounds and 2.1 assists in his first season.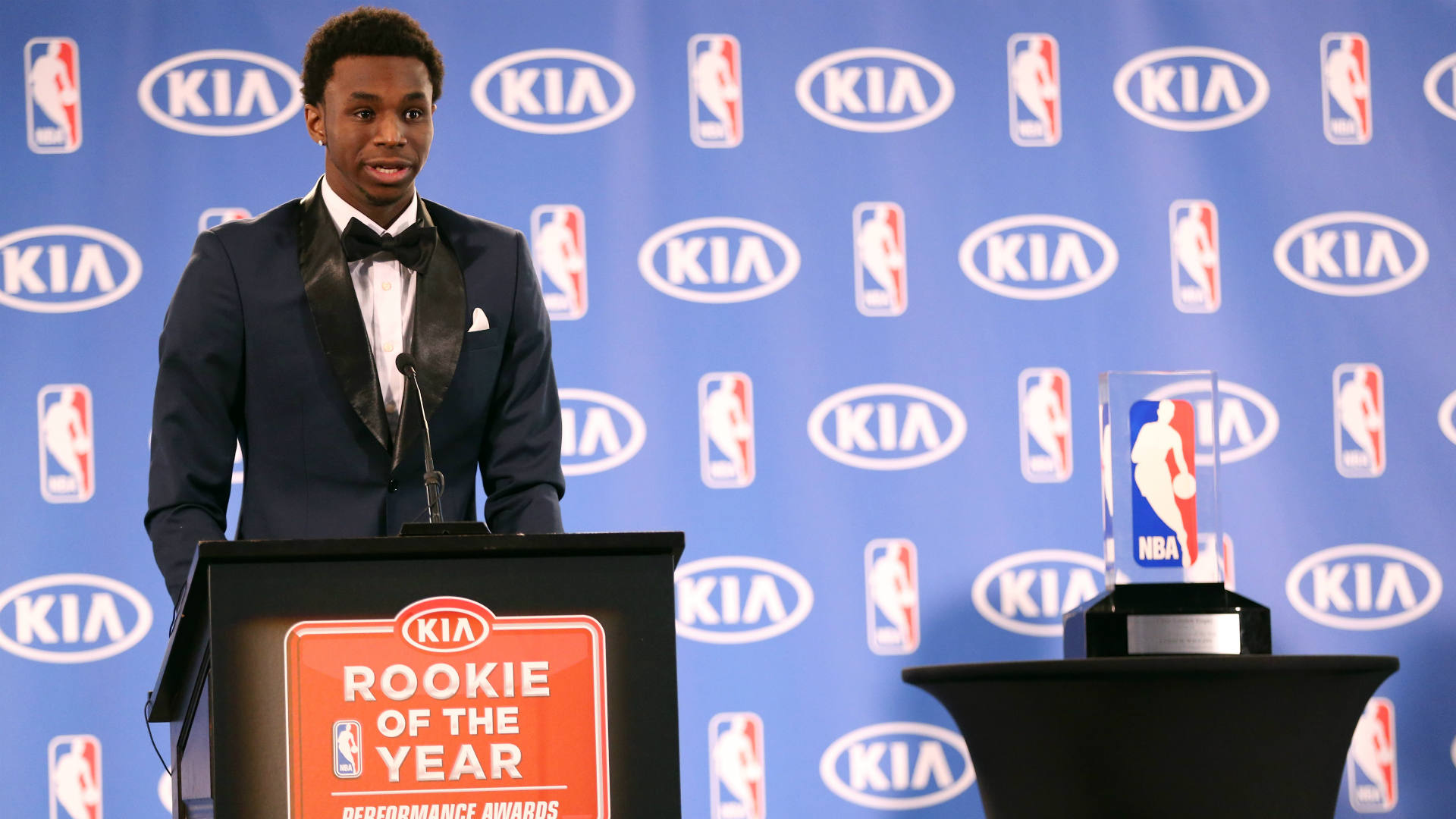 Canadians selected in the NBA Draft since 1989
| | | | |
| --- | --- | --- | --- |
| Year | Player | Pick | Team |
| 1991 | Rick Fox | 1st round, 24th overall | Boston Celtics |
| 1994 | Will Njoku | 2nd round, 41st overall | Indiana Pacers |
| 1996 | Steve Nash | 1st round, 15th overall | Phoenix Suns |
| 1999 | Todd MacCulloch | 2nd round, 47th overall | Philadelphia 76ers |
| 2000 | Jamaal Magloire | 1st round, 19th overall | Charlotte Hornets |
| 2001 | Samuel Dalembert | 1st round, 26th overall | Philadelphia 76ers |
| 2006 | Denham Brown | 2nd round, 40th overall | Seattle Supersonics |
| 2010 | Andy Rautins | 2nd round, 38th overall | New York Knicks |
| 2011 | Tristan Thompson | 1st round, 4th overall | Cleveland Cavaliers |
| 2011 | Cory Joseph | 1st round, 29th overall | San Antonio Spurs |
| 2012 | Andrew Nicholson | 1st round, 19th overall | Orlando Magic |
| 2012 | Kris Joseph | 2nd round, 51st overall | Boston Celtics |
| 2012 | Robert Sacré | 2nd round, 60th overall | Los Angeles Lakers |
| 2013 | Anthony Bennett | 1st round, 1st overall | Cleveland Cavaliers |
| 2013 | Kelly Olynyk | 1st round, 13th overall | Dallas Mavericks* |
| 2014 | Andrew Wiggins | 1st round, 1st overall | Cleveland Cavaliers |
| 2014 | Nik Stauskas | 1st round, 8th overall | Sacramento Kings |
| 2014 | Tyler Ennis | 1st round, 18th overall | Phoenix Suns |
| 2014 | Dwight Powell | 2nd round, 45th overall | Charlotte Hornets |
| 2015 | Trey Lyles | 1st round, 12th overall | Utah Jazz |
| 2015 | Olivier Hanlan | 2nd round, 45th overall | Utah Jazz |
| 2016 | Jamal Murray | 1st round, 7th overall | Denver Nuggets |
| 2017 | Dillon Brooks | 2nd round, 45th overall | Houston Rockets |
| 2018 | Shai Gilgeous-Alexander | 1st round, 11th overall | Charlotte Hornets |
| 2018 | Justin Jackson | 2nd round, 43rd overall | Denver Nuggets |
| 2019 | RJ Barrett | 1st round, 3rd overall | New York Knicks |
| 2019 | Nickeil Alexander-Walker | 1st round, 17th overall | Brooklyn Nets |
| 2019 | Brandon Clarke | 1st round, 21st overall | Oklahoma City Thunder |
| 2019 | Mfiondu Kabengele | 1st round, 27th overall | Brooklyn Nets |
| 2019 | Ignas Brazdeikis | 2nd round, 47th overall | Sacramento Kings |
| 2019 | Marial Shayok | 2nd round, 54th overall | Philadelphia 76ers |
Other Notable Canadian Draft picks since 1980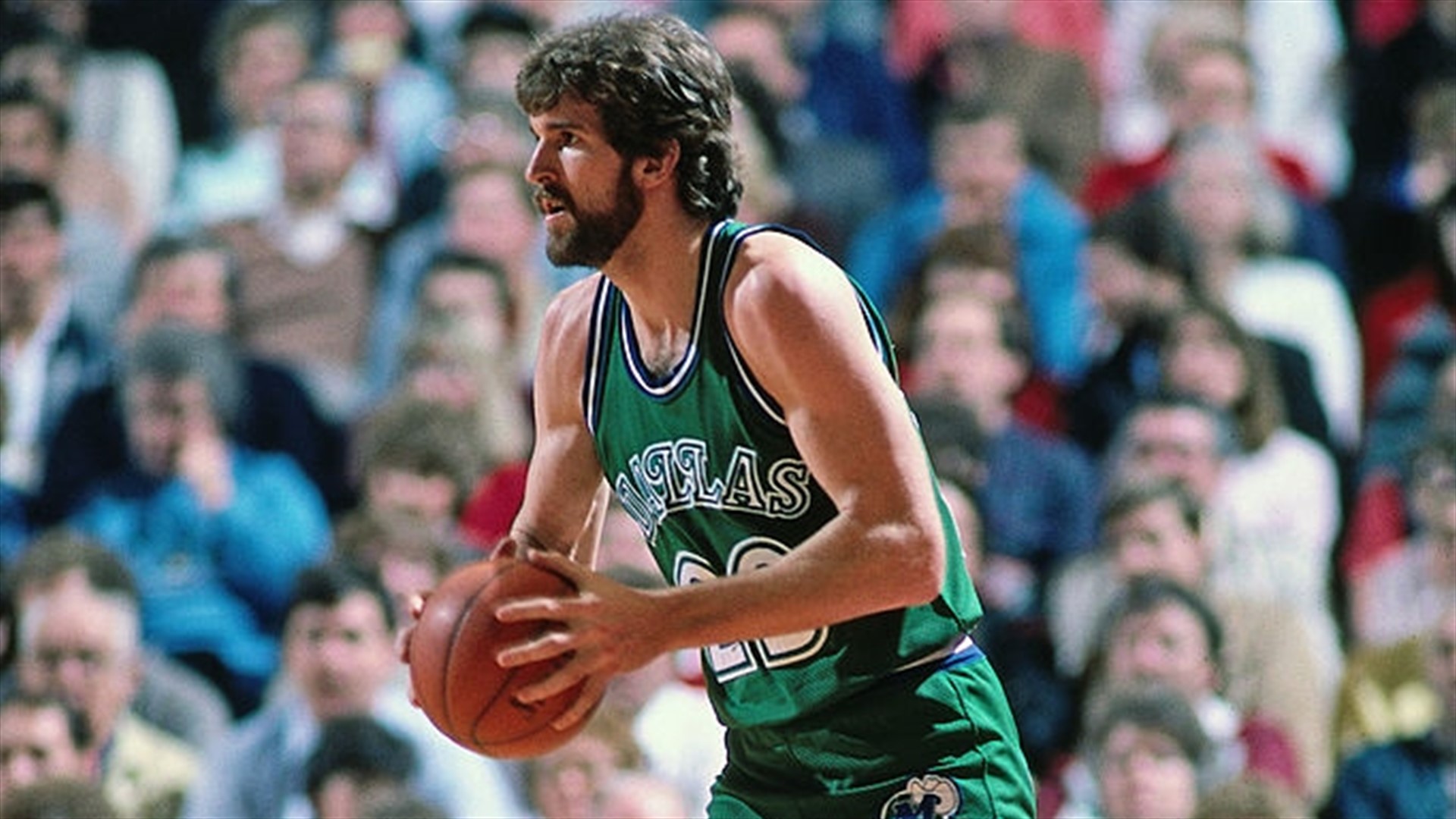 | | | | |
| --- | --- | --- | --- |
| Year | Player | Pick | Team |
| 1980 | Perry Mirkovich | 6th round, 125 overall | Portland Trail Blazers |
| 1981 | Jay Triano | 8th round, 179 overall | Los Angeles Lakers |
| 1981 | Mike Brkovich | 8th round, 181 overall | Milwaukee Bucks |
| 1982 | David Coulthard | 10th round, 214 overall | Detroit Pistons |
| 1983 | Leo Rautins | 1st round, 17th overall | Philadelphia 76ers |
| 1983 | Stewart Granger | 1st round, 24th overall | Cleveland Cavaliers |
| 1983 | Ron Crevier | 4th round, 75 pick | Chicago Bulls |
| 1983 | Tony Simms | 6th round, 128 pick | New York Knicks |
| 1983 | Gerald (Joe) Kazanowski | 7th round, 146 pick | Utah Jazz |
| 1984 | Greg Wiltjer | 2nd round, 43 overall | Chicago Bulls |
| 1984 | Karl Tilleman | 4th round, 79 overall | Denver Nuggets |
| 1984 | Eli Pasquale | 5th round, 106 pick | Seattle SuperSonics |
| 1985 | Bill Wennington | 1st round, 16th pick | Dallas Mavericks |
| 1985 | Mike Smrek | 2nd round, 25th pick | Portland Trail Blazers |
| 1985 | Dan Meagher | 6th round, 126 pick | Chicago Bulls |
| 1986 | Barry Mungar | 4th round, 82 pick | Washington Bullets |