Dominican Republic-born and Montreal-raised, 2021 NBA Draft prospect Chris Duarte could see his name rise up draft boards in part to the recent postseason success from a fellow Canadian Oregon Duck, Dillon Brooks.
Brooks, a Mississauga native and Oregon product, is coming off of an impressive playoff debut, playing a key role as a gritty perimeter defender and tough shot maker for the Memphis Grizzlies. Brooks is four years removed from being selected with the 45th overall pick in the 2017 NBA Draft, sliding a bit because of his age as a 21-year-old junior at the time of entering the draft process.
Duarte is in a similar boat as Brooks was, entering the draft process as a 23-year-old junior coming out of Oregon. He is the oldest player in his class, as a result of attending Northwest Florida State Junior College for two seasons before making his move to the NCAA. Prior to transferring to Oregon, Duarte earned the NJCAA's National Player of the Year award in his sophomore season at Northwest Florida State, displaying the potential of the NBA prospect he would eventually turn in to.
With an eerily similar playing style to Brooks, Duarte, a strong defender and sharpshooter, should benefit from today's demand for NBA-ready 3-and-D wings. While he's not super athletic or shifty, he can knock down shots in a variety of ways - off the dribble, coming off of screens or on the catch-and-shoot - which should encourage NBA franchises as a plug-and-play player.
He has a nose for the ball defensively and he's a proven tough shot maker, so it would be a great surprise to see Duarte's name slide the way Brooks' did on draft night.
Before you roll your eyes at what could seem like a low-hanging fruit comparison between two upperclassmen Canadians from the same school, hear me out.
Duarte is 6-foot-6, 190 lbs. with a 6-foot-7 wingspan. Even coming out of college, Brooks had a bit more weight on him at 220 lbs., but he's still comparable as a 6-foot-5 wing with a 6-foot-6 wingspan.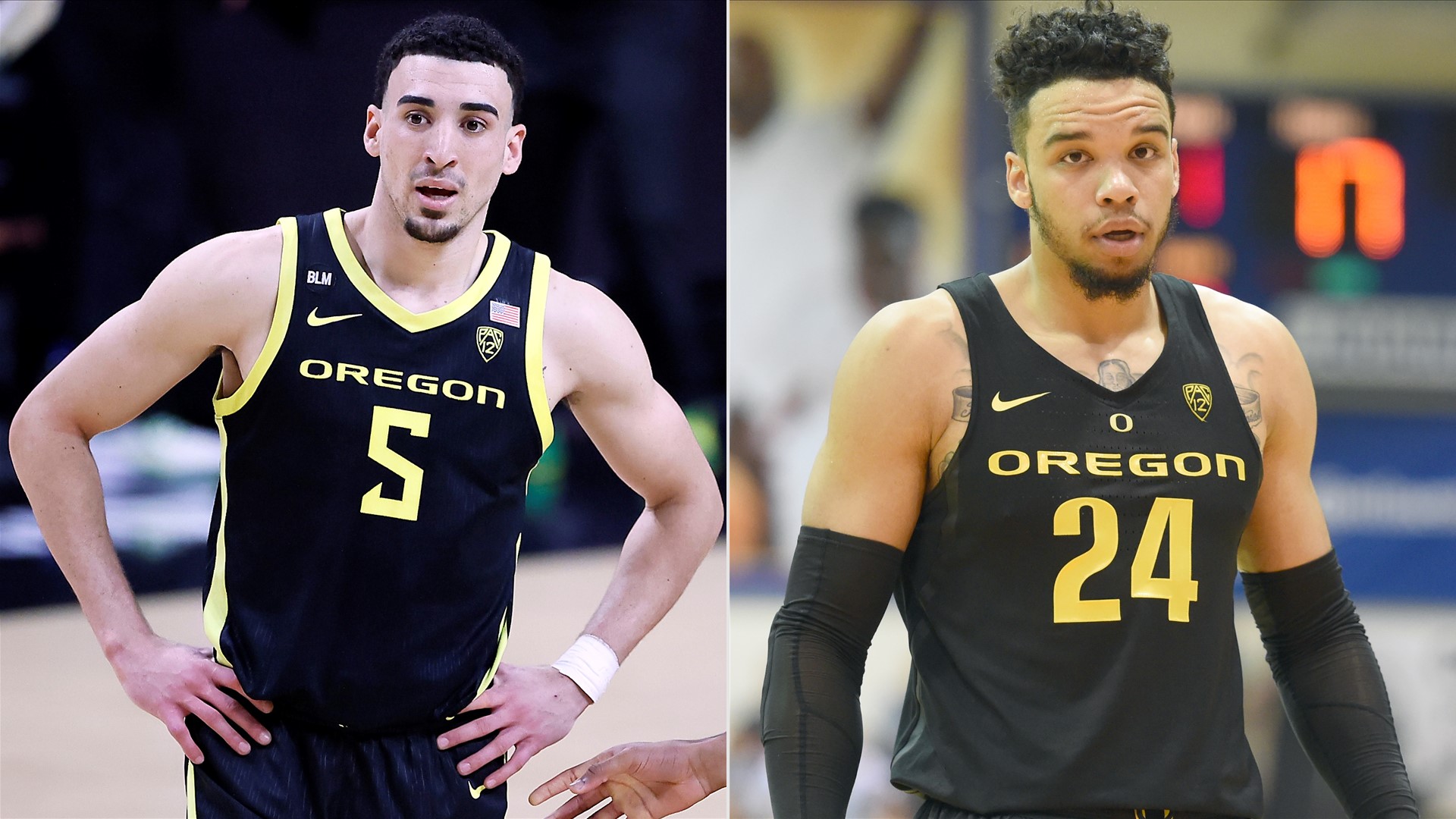 The differences in their career averages at Oregon are marginal in nearly every single aspect.
Comparing Duarte and Brooks' career college stats

| | | | | | | | | |
| --- | --- | --- | --- | --- | --- | --- | --- | --- |
| | Years | PPG | RPG | APG | SPG | FG% | 3P% | FT% |
| Brooks | 2014-2017 | 14.8 | 4.5 | 2.6 | 0.9 | 47.2 | 36.2 | 79.4 |
| Duarte | 2019-2021 | 14.9 | 5.1 | 2.1 | 1.8 | 47.3 | 38.0 | 80.3 |
Something that projects well for Duarte in comparison to Brooks: they both had their most efficient shooting season in their final year in the NCAA.
As a junior in 2017, Brooks averaged 16.1 points per game on a career-best 48.8 percent shooting from the field and 40.1 percent from 3-point range. As a junior this past season, Duarte averaged 17.1 points per game on a career-best 53.2 percent shooting from the field and 42.4 percent from 3-point range.
MORE: Who are the best shooters in the 2021 NBA Draft class?
Brooks was a bit more decorated, winning Pac-12 Player of the Year among other honours, but Duarte still got his flowers as the 2021 recipient of the Jerry West Award for being the nation's top shooting guard.
All of this to say: Brooks flourishing at the next level should bode well for his Oregon counterpart in Duarte.
Doesn't this one-dribble pull-up...
...kind of look this?
And doesn't this hustle steal after trailing a screen...
...kind of look similar to this?
Those are just two examples, but the blueprint is there for Chris Duarte to mirror another Oregon and Canadian wing in Dillon Brooks' path to success in the NBA.
The views on this page do not necessarily represent the views of the NBA or its clubs.