With the ninth pick in the 2020 NBA Draft, the Washington Wizards select... Deni Avdija from Herzliya, Israel.
The pick. The analysis. The story. 🇮🇱

Deni Avdija is the newest addition to the #DCFamily! #WizDraft | @GEICO pic.twitter.com/NkJNN8Awd7

- Washington Wizards (@WashWizards) November 19, 2020
As the first-ever Israeli lottery pick, this was a moment beyond Avdija's imagination.
"I didn't even imagine this," he told the media in his post-draft interview.
"This is crazy for me. It's such a small country that doesn't provide many NBA players. For me to represent my country and make history, that's a blessing. I have the whole nation behind me, who I'm going to represent well. ... I'm thinking this is still a dream," he concluded with a smile on his face.
The 6-foot-9, 225-pound forward has already played over 100 games of professional basketball prior to being selected in the NBA Draft. Most recently playing for Maccabi Tel Aviv this past season, Avdija thrived in the Israeli League portion of his team's schedule averaging 12.9 points, 6.3 rebounds and 2.7 assists per game en route to winning the league title.
The 19-year-old prospect struggled to find consistent playing time for Maccabi's EuroLeague roster, averaging just 14 minutes per game with shooting splits of .436/.277/.556, but it's typical for younger players to have trouble adjusting to the physicality of one of the best professional leagues in the world.
He still enters the NBA as a decorated international player, earning consecutive gold medals for Israel at the 2018 and 2019 U20 European Championships and consecutive MVPs at the NBA's Basketball Without Borders camps in 2018 and 2019.
Now knowing what Avdija adds on the surface, what does he bring to the Wizards?
How does Deni Avdija fit on the Wizards?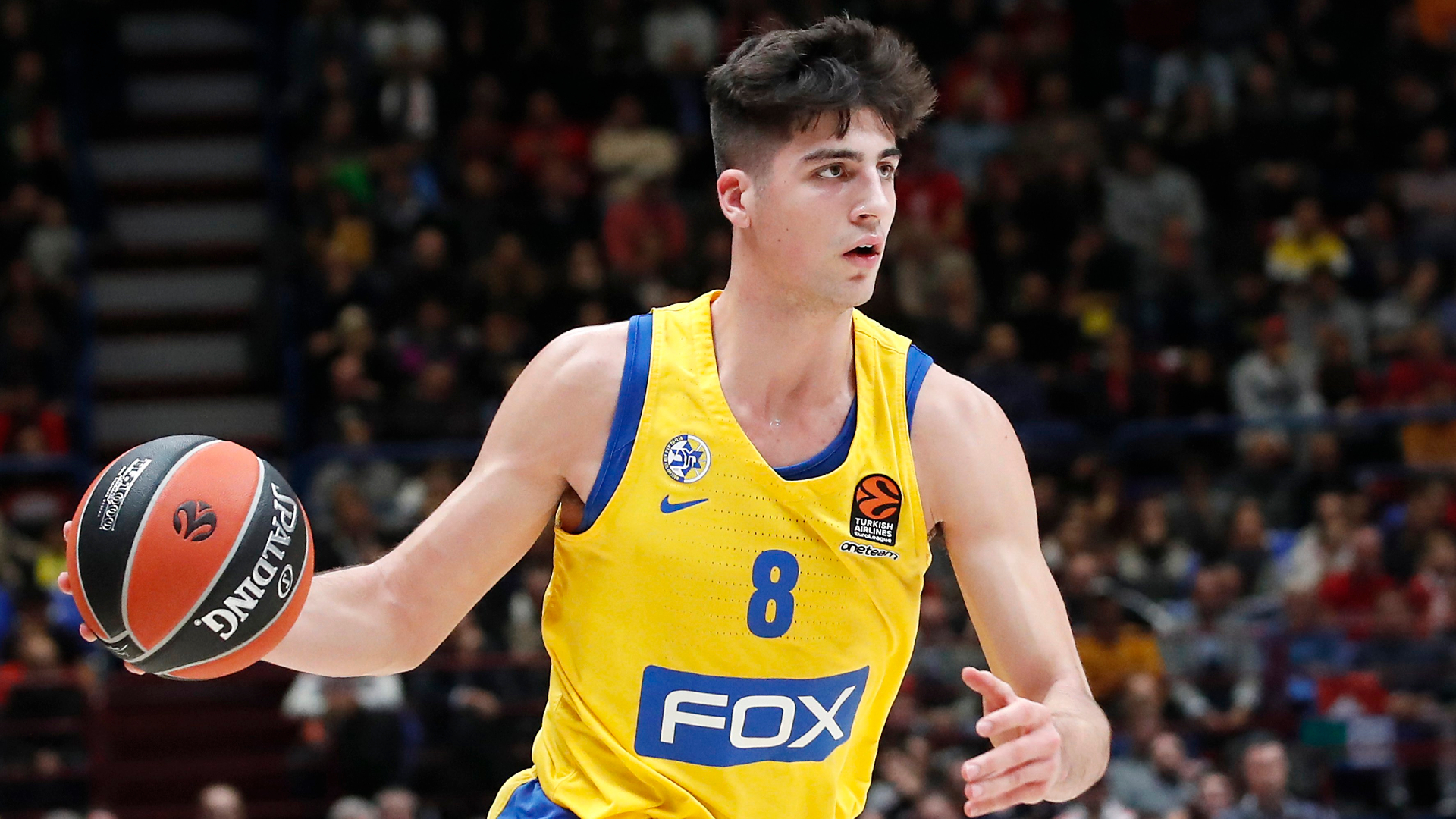 In my Mock Draft leading up to draft night, I wrote this on the Israeli prospect.
"Avdija turns heads with his playmaking skills as a player who stands at 6-foot-9. He's confident with the ball in his hands and has no trouble pushing the ball up the floor in transition or working in a pick-and-roll setting in the halfcourt. He's a true point-forward. Avdija is a savvy defender who overcomes his limitations athletically with a high defensive IQ. His biggest concern is his jump shot, shooting 33.6% from 3 and 52.0% from the free-throw line this past season with Maccabi Tel Aviv. If he can find a pure shooting stroke in the league, he has the potential to be the best player in this draft class."
As for a player comparison - he has shades of Gordon Hayward and Hedo Turkoglu.
Avdija isn't just a great playmaker for someone of his size, he's a great playmaker for someone of any size. With the ball handling, passing and court vision of a guard, he gives the Wizards another option to run the offence along with Bradley Beal and the returning John Wall. Selecting an athletic and physical power forward in Rui Hachimura with the No. 9 pick in the 2019 draft, Washington is beginning to fill out its starting lineup with homegrown, drafted talent.
While we know Wall is more than capable of orchestrating an offence with the ball in his hands, Avdija gives him an opportunity to run the wing in transition, looking to score as a cutter as well. We also already know Beal, a 30.5 point per game scorer, can fill it up with or without the ball, adding another passer to find ways to get him open in his spots on the floor.
The 6-foot-8, versatile Hachimura adds an intriguing wrinkle as a pick-and-roll threat with Avdija, giving the Wizards two big bodies to make opposing defences uncomfortable when working together. Avdija and Hachimura could create mismatches galore if slower bigs are forced to defend the pairing in pick-and-rolls, giving Washington a new element to work with on that end of the floor.
Where Avdija would truly reach his full potential on the Wizards, and as an NBA player in general, is fine-tuning his perimeter shooting to space the floor for Wall and Beal. But the top-10 pick is ready to get to work on that, among other things, to achieve his main goal in the league.
What is his main goal?
"To bring my work ethic from (Israel)," he told the media. "Keep improving every day, be a better player every day, help the team as much as I can. At the end of my career, to look at it and say 'I was the best Deni Avdija I can be'."
If he becomes the best Deni Avdija he can be, Washington will have the steal of the 2020 NBA Draft.
The views on this page do not necessarily represent the views of the NBA or its clubs.