After a historic NBA Draft for Canadians in 2019, Minnesota redshirt sophomore point guard Marcus Carr (Toronto, ON) becomes the first Canadian to declare for the 2020 NBA Draft.
Carr took to Instagram to announce his intentions on Monday night.
"After speaking to my family, we have decided that I will be entering my name in this upcoming 2020 NBA Draft," the 20-year-old began. "My intentions are to stay in the draft and pursue a professional career in the NBA, however during this process I will be retaining my college eligibility status by not signing with an agent.
"I am looking forward to receiving valuable information, going through whatever process this unique draft year does include, and ultimately making the best decision for myself and family. It's always been a dream of mine to play in the NBA and I would like to thank God, my family and my coaches for putting me in this position."
As of now, the 6-foot-2 Carr, who has two years of eligibility remaining in his college career, has until June 15 - the NBA Draft's Early Entrant Withdrawal Deadline - to change his mind and return to school.
With the NBA currently focusing on how to properly adjust to the coronavirus pandemic, dates such as the withdrawal deadline are subject to change.
After beginning his college career at Pittsburgh in 2017, Carr transferred to Minnesota, where he would sit out the 2018-19 season, per the NCAA's transfer rules.
This past season with the Golden Gophers, Carr averaged 15.4 points, 6.7 assists and 5.3 rebounds over 31 games, earning All-Big Ten Third Team honours.
He also set the single-season assists record at Minnesota with 207; he dished out 10 or more assists four times and scored a career-high 35 points in a Dec. 15 win over a then-undefeated Ohio State team.
Carr, the younger brother of former Raptors 905 guard Duane Notice, looks to add to the ever-growing list of Canadians in the NBA. Prior to his college career, he played alongside New York Knicks rookie RJ Barrett at Montverde Academy.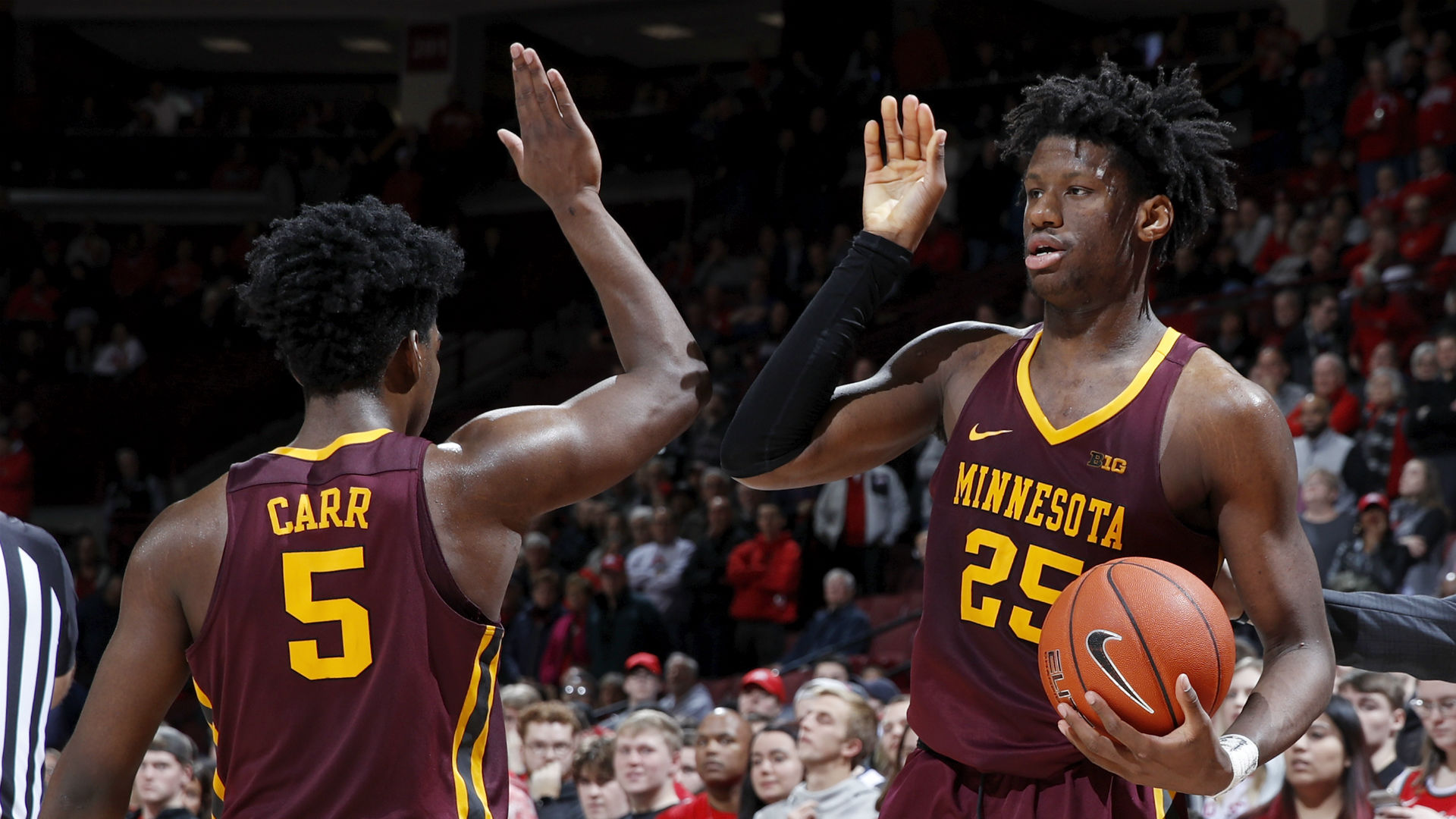 He joins projected top-10 pick Daniel Oturu as the second Golden Gopher to declare for the 2020 NBA Draft.
The views on this page do not necessarily reflect the views of the NBA or its clubs.