The 2020 NBA Draft class isn't last year's draft class that had nearly two dozen Canadians hoping to hear their names called.
In fact, among the majority of mock drafts, there's only one Canadian projected to be picked this year: Karim Mane, who looks to be a second round selection.
So who is Mane and what could he bring to an NBA roster?
About Karim Mane
Mane was born in Dakar, Senegal but moved to Montreal, Quebec at a young age.
He is 20 years old, stands at 6-foot-5, 195 lbs. and was ranked as a five-star recruit by ESPN's Top 100 for the class of 2020.
Electing to forgo his college eligibility, passing up scholarship offers from the likes of Kansas, Maryland, Marquette, Michigan State, Texas, Wake Forest and Xavier, Mane decided to shift his focus toward preparing for the 2020 NBA Draft.
He is a two-time winner of the Quebec Student Sports Federation (RSEQ) title and is looking to become the first player ever to come directly from the RSEQ without first attending an NCAA Division 1 school.
Basketball resume
Mane played two seasons for Vanier College, a junior college in Montreal, Quebec.
While he was at Vanier, his teams combined for a record of 32-2 with back-to-back Quebec Student Sports Federation Titles. He was also voted to the Canadian Collegiate Athletic Association (CCAA) All-Canadian honours in both seasons.
In his 2019-20 season at Vanier, he averaged 15.9 points, 7.9 rebounds and 5.4 assists per game.
He also participated for Canada Basketball's U19 team at the FIBA World Championships in Greece, where he averaged 11.7 points, 4.4 rebounds and 3.1 assists.
Strengths
Mane is a shifty shooting guard with a variety of dribble moves to free himself up. He changes pace well to create separation or attack the basket, making him very capable of creating his own shot.
While he often looks to score, Mane is still a solid playmaker with plenty of room for improvement with the way he handles the ball. His 6-foot-10 wingspan helps make him a plus rebounder for his position while also giving him an edge at filling passing lanes to collect steals.
Weaknesses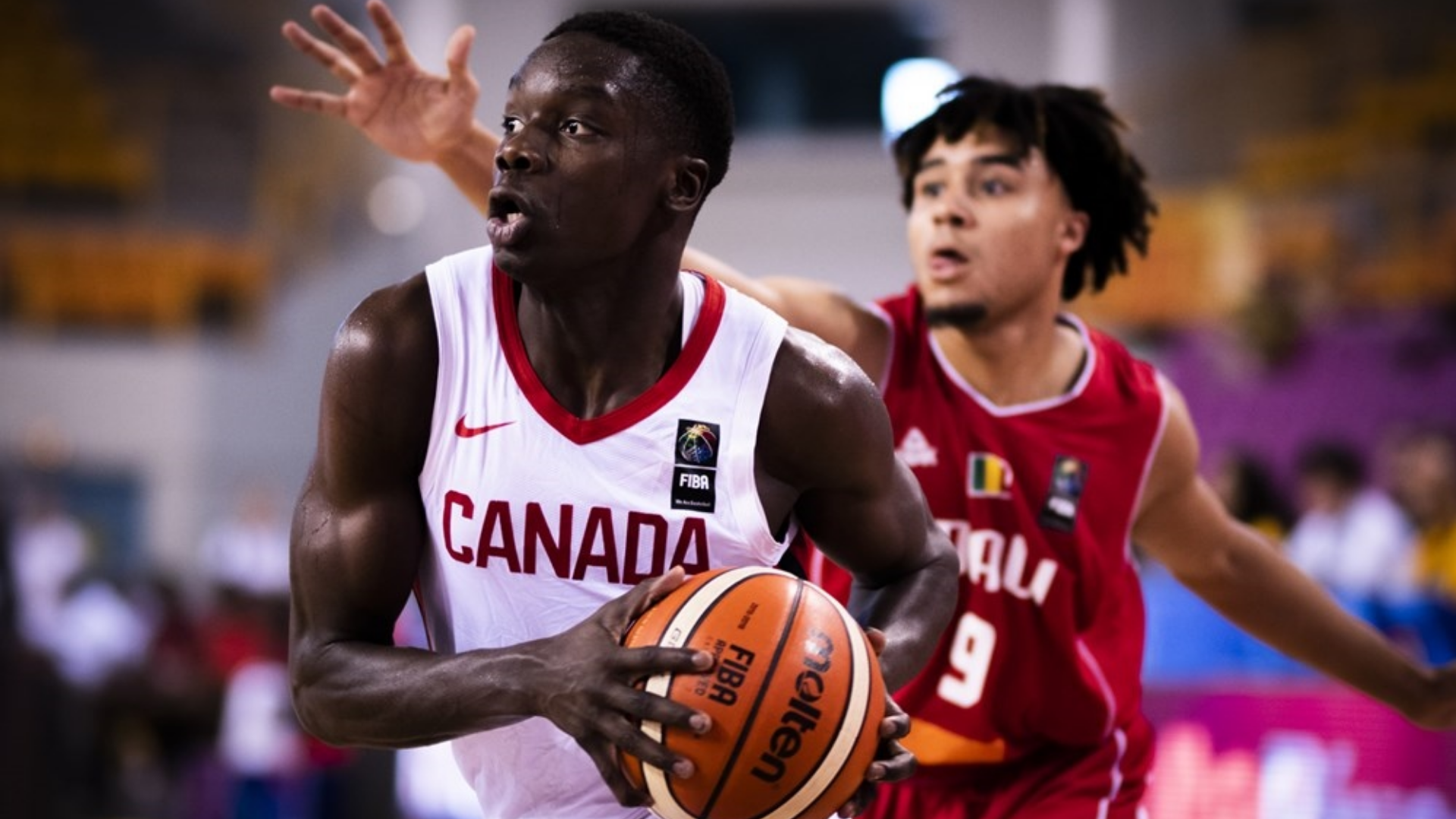 While Mane has no issues creating his own shot, he's a very streaky shooter from both 3-point land and in the midrange. He's not always in complete control on the offensive end with a tendency to take bad shots or force plays that result in turnovers.
His off-ball defence isn't much of a concern, but he could toughen up as an on-ball defender.
Projection: Second round pick
The views on this page do not necessarily represent the views of the NBA or its clubs.