One of a handful of Canadians to use this past college basketball season to go from unnoticed to NBA Draft prospect was Arizona State's, Luguentz Dort. His production as a physically imposing combo guard earned him an invitation to the NBA Combine.
When it came time to athletic testing, Dort didn't disappoint.
MORE: Who will teams picking in the draft lottery take and will Zion Williamson, RJ Barrett go 1-2?
After showing well in the lane agility, shuttle run, ¾ court sprint, and max vertical leap, Dort proceeded to throw up 14 185-pound bench press reps establishing himself as one of the most physically developed players in the draft.
Imposing himself physically is a big part of Dort's game and at nearly 6'5" and 225 pounds he can do it against a lot of guards. His body looks like it's been chiselled out of granite and the quickness and leaping ability he shows is incredibly unique for someone with that bulk.
In his one-and-done campaign at Arizona State Dort's ability to shoulder an offensive load was on full display as he got heavy usage with the ball in his hands. The Sun Devils' offence was predicated on repeated screen and roll usage with Dort quarterbacking and that gave scouts all the film they needed to see that he could be a special player.
Where Dort gets drafted will be based on if teams see him as a player that can be an offensive initiator at the next level or if he does what most players have to do and that's go from primary option in college to ancillary player in the NBA. If he is deemed destined to be a support piece how well he's perceived to be able to transition to a secondary role will determine his fate.
Strengths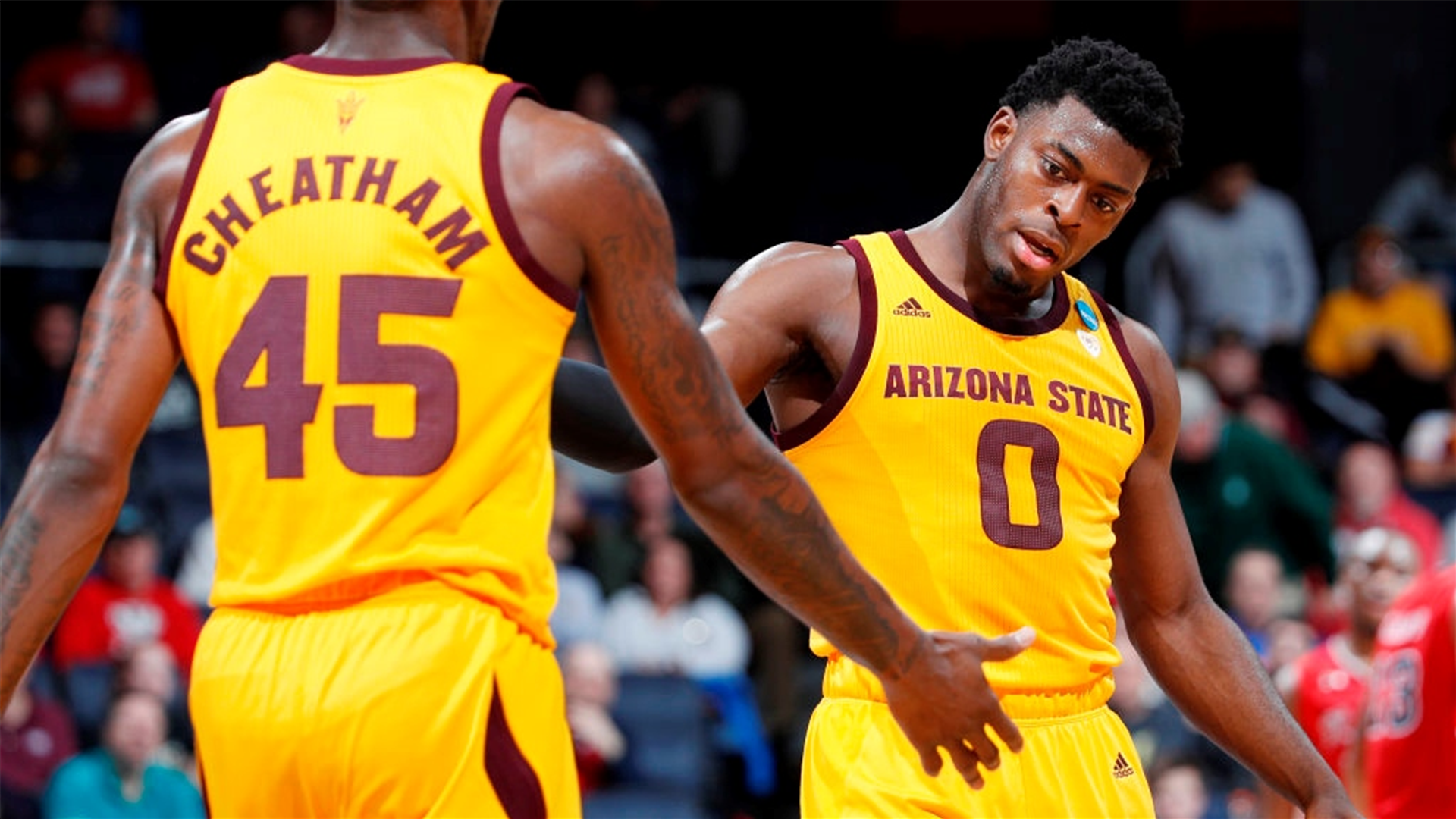 Dort has an incredibly quick first step for someone of his size and that makes him tough to contain off the dribble. If he can't get a clear blow by on his first bounce he can take it into the body of his defender to push him back and get the space he needs to make his next move. Closing out on Dort is a nearly impossible feat due to his mix of speed and size and in the spacing of the NBA, he should have a lot of driving lanes.
In transition, Dort is always the player you want with the basketball as he can run as fast with the basketball as without it and he can almost always get to the rim where he's a creative finisher. In the James Harden mould of stocky guards that are shifty in space, Dort was one of the best players in college basketball at drawing fouls and living at the line made for easy points.
MORE: Making the case for RJ Barrett as a top-five pick
One of Dort's favourite ways to operate is in screen and roll. Often using the pick to get a lane to the hoop he's also a decent enough pull-up shooter to keep defences honest and when they stepped up to take away the shot he could dip his shoulder and burst towards the hoop. When defences collapse he's a solid passer who can recognize shooters and deliver the ball on time and on target. Dort's skillset is perfect for the modern NBA spread pick and roll offences and he'll likely be even more productive with NBA spacing than he was with Arizona State.
Dort can get after it defensively and while he's prone to some errors due to overplaying and gambling for steals they are almost always mistakes from over-exerting himself and I think most coaches would take those over defensive apathy. When guarding on the perimeter he will work hard to deny his man and make it difficult for them to get the ball and if he's every switched onto a big he has the strength and the sheer will to fight for position and that should help him in switching scenarios. Dort has excellent anticipation and forced a lot of steals and those defensive instincts contribute to the case that he should be a solid defender as a pro.
Weaknesses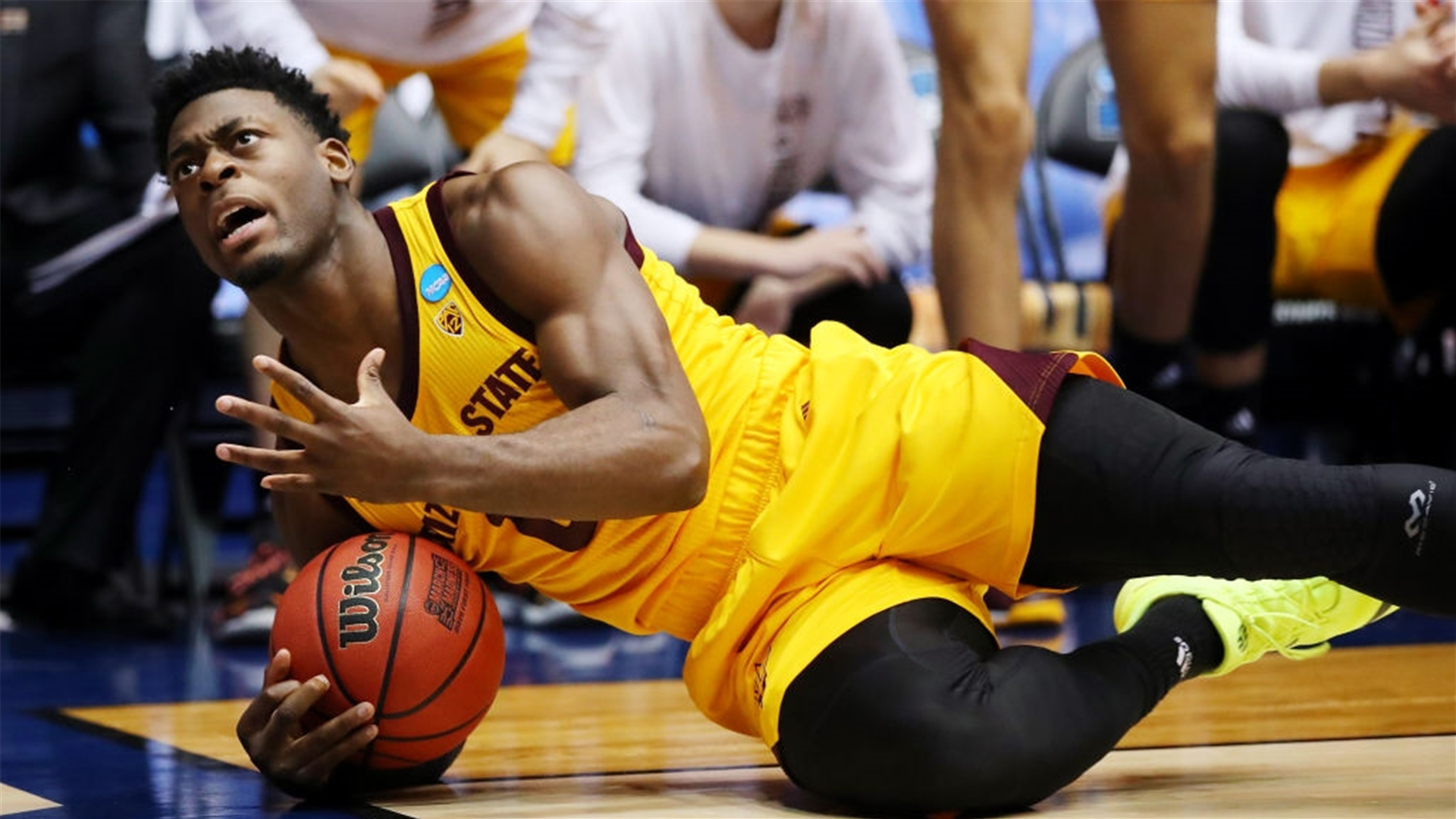 Throughout the season there were flashes of brilliance from Dort in a lot of aspects of the game but he never established consistency and was quite inefficient shooting the ball. At only 31% he's not going to scare a lot of teams from behind the arc and if a guard isn't going to shoot the ball at a high level they're going to have to bring value in a lot of other areas of the game to make up for it. His shot is inconsistent in trajectory with some coming at the rim like a rainbow and others flying flat like a laser and his stroke is going to need to be reworked for him to become a dependable shooter.
In transition, Dort was a ninja at getting to the hoop and finishing but in the half court, he really struggled at the rim forcing a lot of difficult looks and only shooting 43.4%. He often got tunnel vision that saw him going to the hoop at all costs and when met by defenders he took a lot of challenging attempts. The two most desirable shots in the NBA are threes and layups and right now Dort doesn't do either at even an average level.
Dort often relied on "bully ball" in college and that's not likely going to be available for him in the NBA against bigger, tougher competition. Mostly a straight-line driver right now he could use some shake and shimmy to his game to get defenders off balance which would make him a far more dynamic slasher. One reason he doesn't go east to west very often is that his handle isn't super tight and to continue his pick and roll ball-handling style in the NBA he'll have to be much more advanced with the ball.
Projected NBA Draft Range: 30-45
Projected NBA Role: Pick and roll combo guard.
NBA Comparison: Lance Stephenson
The views on this page do not necessarily reflect the views of the NBA or its clubs.