Kyle Alexander stands at 6'11' and 220 pounds. He looks and has all the makings of a basketball player, but that wasn't always the case.
Just six years ago, Alexander was picking up the game for the first time. As a 16-year-old, he was still taller than most at 6'6', but he wasn't yet immersed into the game he now loves.
Like most kids, he grew up on soccer. He even flirted with volleyball a little bit in elementary school, but as the years went by he admittedly wasn't really much of an active youth. Video games took up most of his free time.
His father Joe had caught wind of a basketball training camp nearby and Alexander's response was "sure." Five months later, Alexander was a raw prospect at Athlete Institute in Orangeville, Ontario on a team sprinkled with NBA prospects.
"To be around such special players - Jamal Murray who's on the Denver Nuggets, Thon Maker who's on the Detroit Pistons now, his brother (Makur Maker), Jalen Poyser; being around all these special players my first couple years of basketball really helped me because I had to compete at a high level right away," Alexander told NBA.com.
"Those two years really benefited me guarding Thon Maker, a 7'1' wing player essentially my first year of basketball - second year of basketball, that's a big jump. To be able to just jump right into it was really helpful."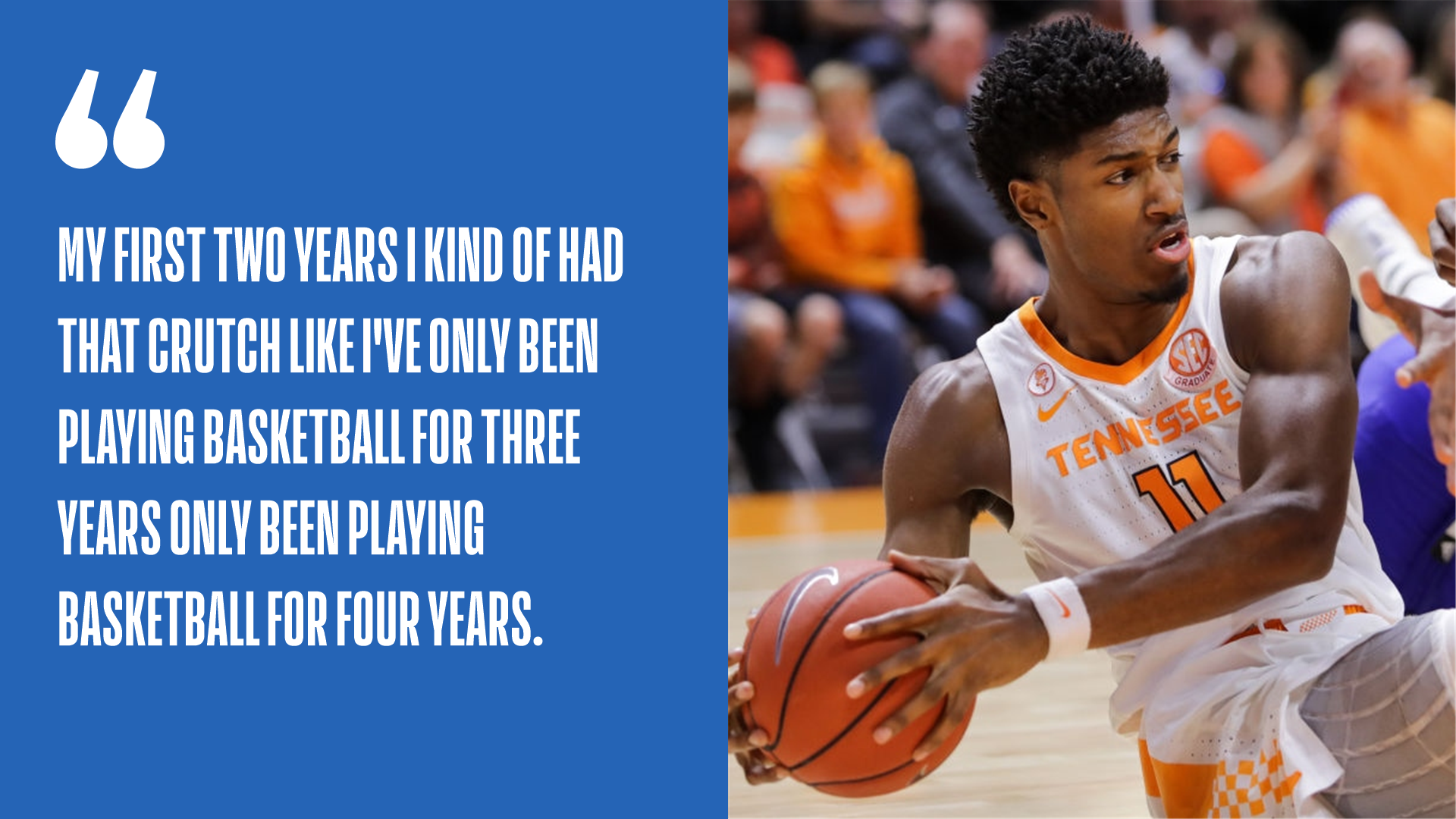 After refining his skills on a star-studded high school roster, Alexander was being recruited by some of the top programs in the NCAA. Rick Barnes, who at the time was coaching at the University of Texas, had intrigued the Canadian with his infectious personality, but going to Texas came with some issues. He would have to redshirt and wait for other talented bigs who were already there.
Alexander had fractured his wrist his senior year of high school, forcing him to sit out the entire season and he didn't want to miss another year of playing the game he had now quickly fallen in love with. He was iffy at best about the Texas situation, but then something happened that saved him from having to make a tough decision.
Barnes was fired at Texas following the 2014-15 season and was then hired at the University of Tennessee shortly thereafter. The Volunteers needed a big man who could play right away and Alexander got his wish - he could play for Barnes without playing the waiting game.When Alexander arrived at Tennessee, he was a 6'9', 190-pound project. Four years later, he's on the cusp of becoming a pro.
"It was a lot mentally," Alexander continued. "My first two years I kind of had that crutch like I've only been playing basketball for three years, only been playing basketball for four years.
"I was never using it as an excuse but (the coaching staff) could kind of see that I was a little tentative - and they came to me before my junior year and said, 'You're here now, you're an upperclassman you gotta do things.'
"I think that's really when I started to make strides and stopped thinking to myself that I'm new to this. When you first start playing everyone's saying you know you got potential, you got athleticism, you're raw you can do all these different things in time, so to eventually start hearing you know you're making progress, that feels good."
Alexander finished his senior year averaging 12.4 points, 11.2 rebounds and 2.9 blocks per 40 minutes. He showed enough in his final two seasons in college to get on the NBA radar.
Over the past week and a half, the 22-year-old has been flying across the United States attending draft workouts in front of NBA coaches and talent evaluators - the NBA's version of an extended job interview.
As a 14-year-old, Alexander got his first job working at "Metro," one of Canada's largest grocery store chains. He remembers the interview process being a breeze - his mother and sister both already worked at the store before and he doesn't think they really considered anyone else for the position. They basically asked him when he could start and the role was his, but this is a little different. There are a lot more candidates and the number of available positions are small.
Alexander is aware of how hard it is to make the NBA. He's not kidding himself. He knows he got a late start, there are skills he needs to refine. He'll be attending more pre-draft workouts ahead of the NBA Draft in June trying to impress a front office enough to take a chance on him like the decision-makers at Athlete Institute did and the ones at Tennessee.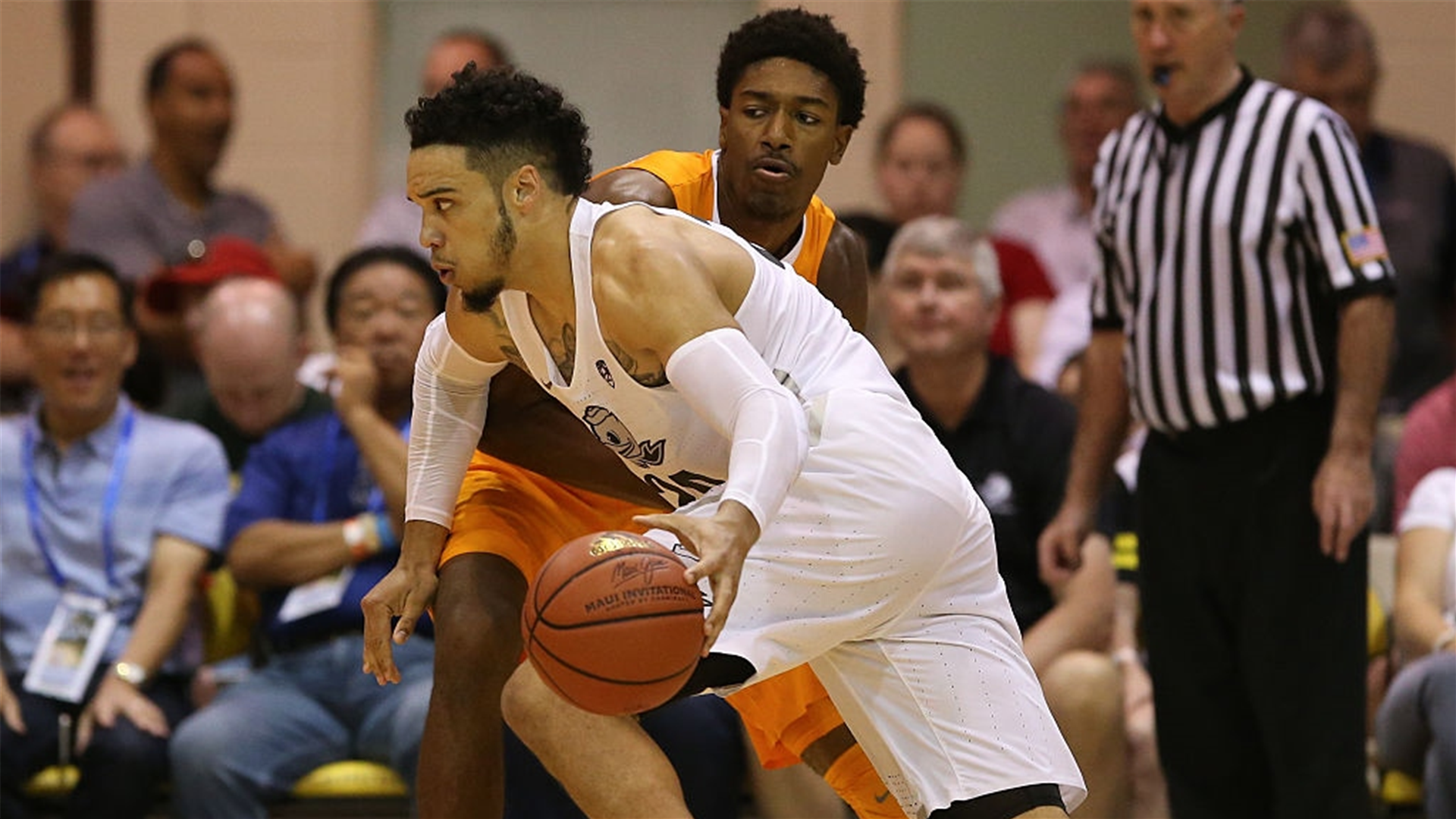 Until then, all Alexander can be is honest - honest about where he is and how far he still needs to go.
"I just try to be myself when I get into these interviews, I don't try to act like I'm something that I'm not," Alexander said of the pre-draft process. "I'm honest with myself, I know that I'm a project - and getting to this level I'm a new project.
"I got to put on more weight, I got to develop my game even more - I'm just honest. I know that there's a level that I want to get to and I might not get to it the same way that everyone else does.
"I might not get drafted in the first round, second round - I might not get drafted at all. I might not get to the NBA this year, I might have to wait a couple of years. I'm just honest about that and I understand that. I feel like when you're honest with yourself you can start to progress."
The views on this page do not necessarily reflect the views of the NBA or its clubs.