Welcome to Cloth Talk! An ode to the phrase coined by DJ Khaled, NBA.com's Gilbert McGregor and Kyle Irving delve into all things style in the NBA. From uniform reveals to sneaker choices and everything in between, the two experts give their takes and provide clarity on concepts that are impossible to ignore.
For today's edition, McGregor and Irving discuss their thoughts on the 2021 NBA All-Star Game court, as well as their all-time favourite All-Star jerseys and sneakers.
2021 All-Star Game court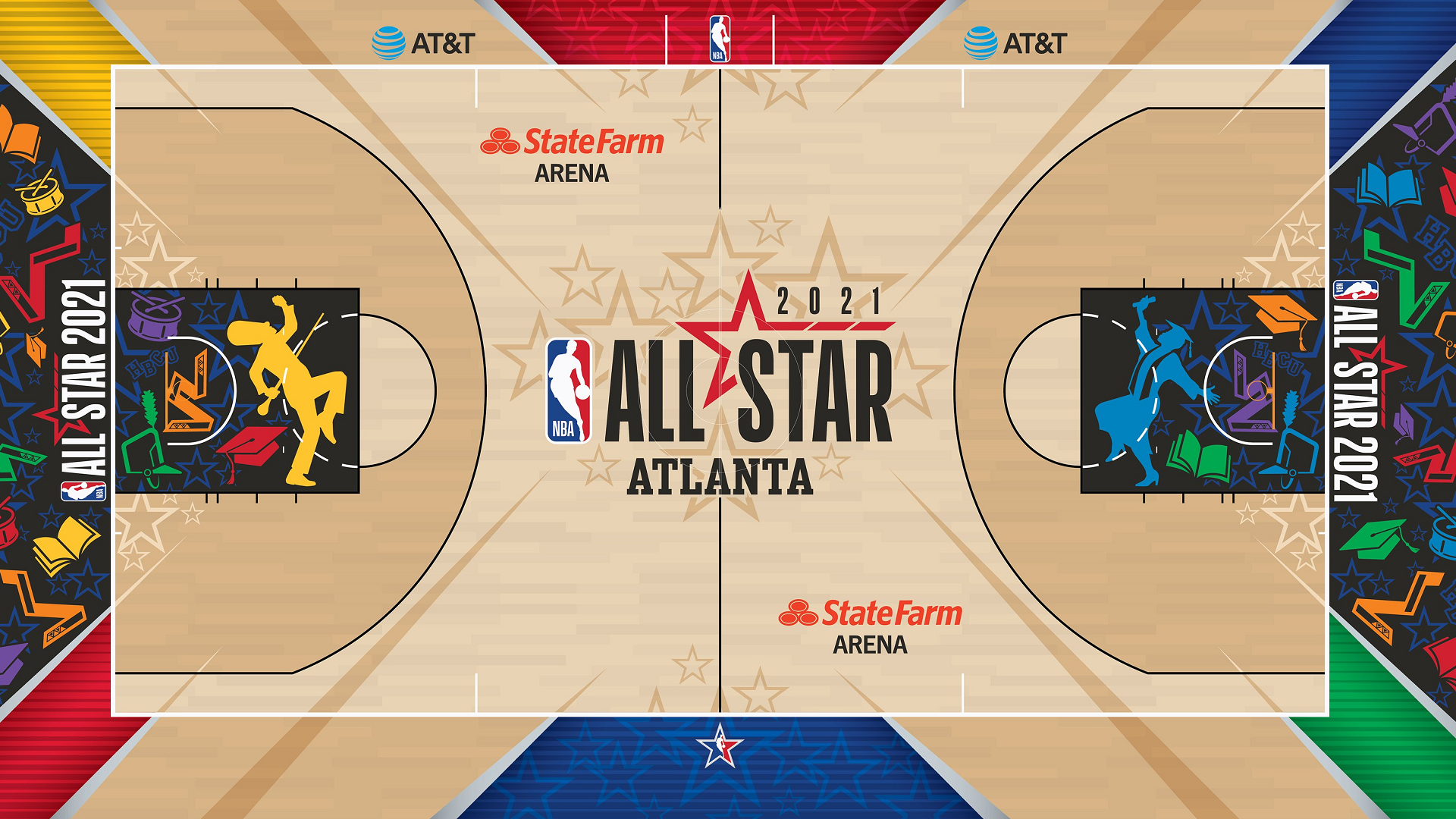 Kyle Irving (@KyleIrv_): My first thought when I saw this court was, "damn, there's a lot going on," but the illustrations are awesome, and I was looking forward to finding out the reasoning behind the design. Once I did more digging to find out the significance of the artwork, I began to appreciate the court as a whole a lot more. The designs were done by seven artists who currently attend HBCUs; Howard University, Albany State University and Florida A&M University, to be specific. To quote the NBA's official release directly, the court is meant to be "vibrant and energetic, incorporating icons representing the best of HBCU academics, music and campus life while connecting back to the celebration of the game at center court."
They nailed that aspect of it, and it nicely ties together all of the other HBCU nods throughout the night.
Gilbert McGregor (@GMcGregor21): I'll start by saying this: It's hard to incorporate elements of academia into a basketball court and make it look good and they did just that.
From the silhouettes of the drum major and the graduate to everything else, it all comes together really well with a vibrant usage of colour. It really does look amazing under the lights, too.
#NBAAllStar 2021 Court Timelapse 🤩

All of All-Star in One Night, Sunday, TNT:

🌟 5:00pm/et: TNT NBA Tip-Off presented by CarMax
🌟 6:30pm/et: #TacoBellSkills & #MtnDew3PT
🌟 8:00pm/et: 70th #NBAAllStar Game
🌟 Halftime: #ATTSlamDunk pic.twitter.com/Wuex1UDGOa

- NBA (@NBA) March 5, 2021
I think the colours pop in a way that emphasizes that this is a celebration of the excellence of HBCUs, which is a fact that will also be highlighted by the national anthem being performed by an HBCU alumna in Gladys Knight (Shaw University), while the game will be officiated by three HBCU alums in Tony Brown (Clark Atlanta University), Courtney Kirkland (Southern University) and Tom Washington (Norfolk State University).
Quite literally, this court is the perfect way for the HBCUs to take centre stage.
2021 All-Star uniforms
👀 #TeamLeBron vs. #TeamDurant

2021 #NBAAllStar Game begins 8:00 PM ET on TNT! pic.twitter.com/nI0XzcpHza

- NBA (@NBA) March 7, 2021
All-time favourite All-Star jerseys
With this year's uniforms recently released, Irving and McGregor discuss their favourite looks from years past.
Irving: I have to be honest - even though there have been some awesome All-Star jerseys in the past, I think my favourite look was when every player would just wear their own team's uniform.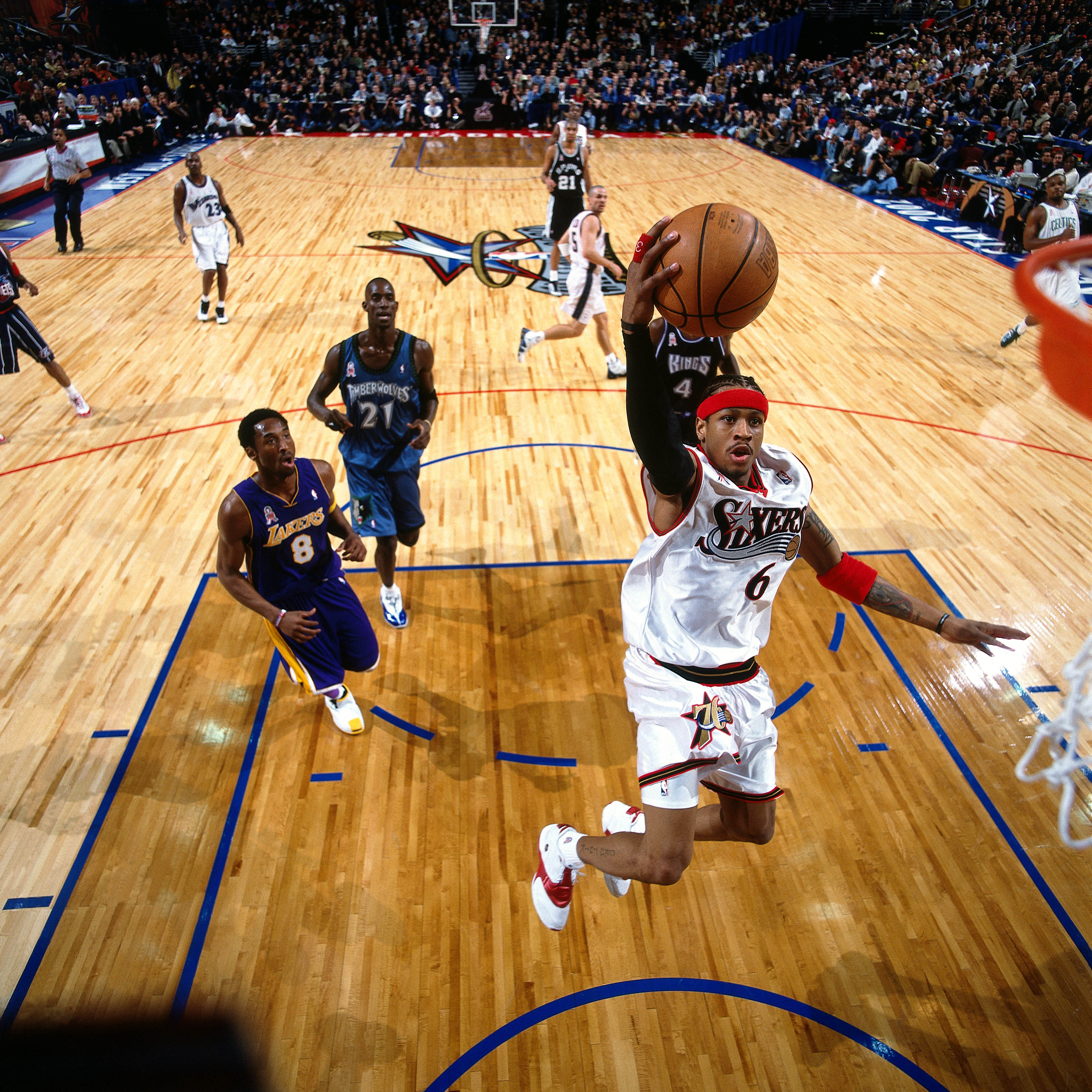 There's something about that look that really ties together the notion of "The World's Greatest Pickup Game." But if I have to choose a year where they had team uniforms, I'm going to go with 2009 in Phoenix.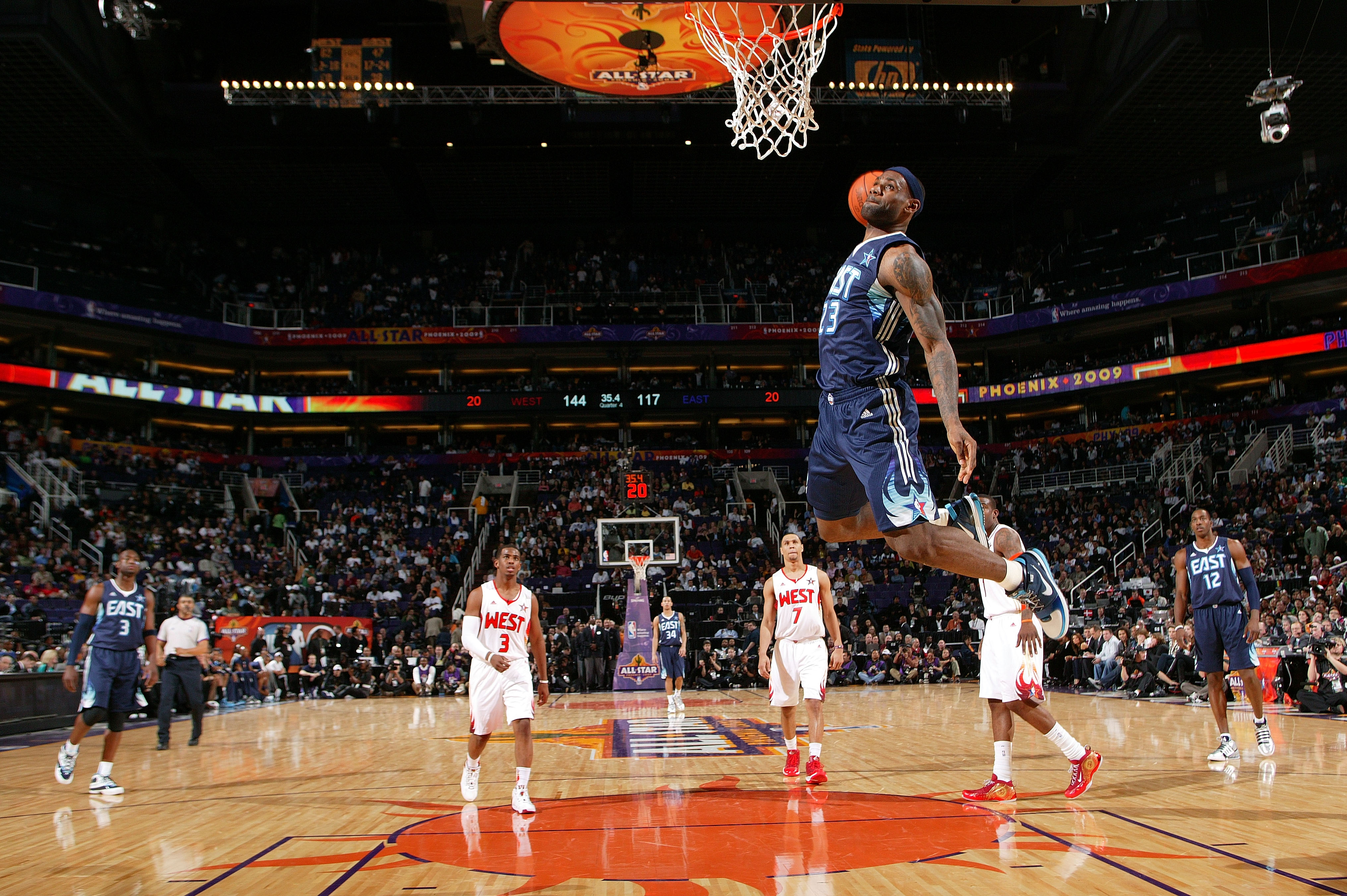 I loved everything about these jerseys - from the lettering to the flames on the bottom side of the shorts - and I remember how badly I wanted a Kevin Garnett one. Side note: how ridiculous is this picture? I mean here we are, 12 years later, and we're going to be seeing LeBron James doing this exact same thing again this year. Incredible.
McGregor: I'm with you, KI. I think it's because those games happened during our early childhood years but I'll always have an affinity for when All-Stars wore the uniforms of their respective teams (1997-2002). My first vivid All-Star memories were the 2001 game and I'll always envision Allen Iverson in a Philadelphia 76ers uniform celebrating the East's comeback with Stephon Marbury, who was in a New Jersey Nets uniform.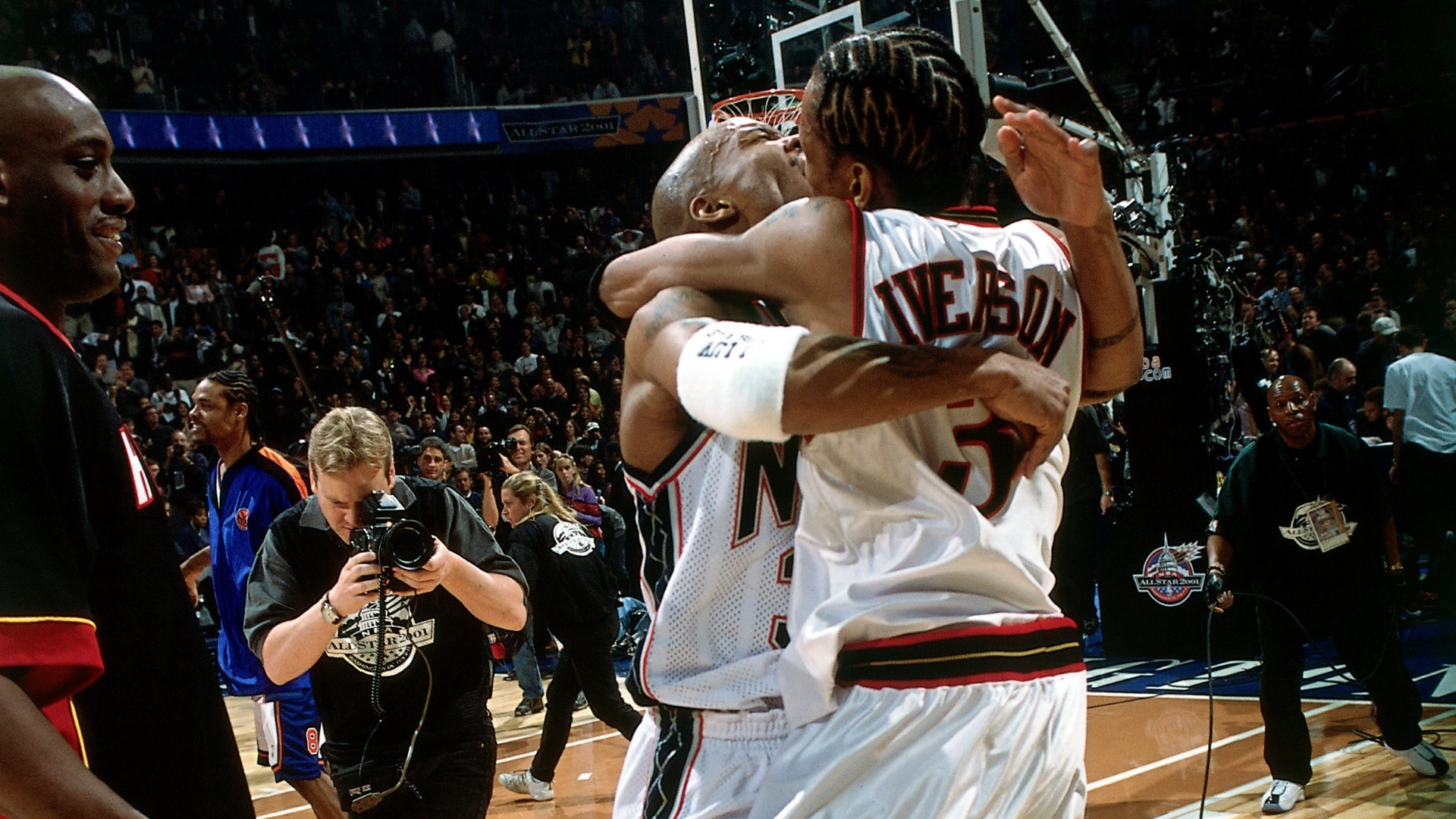 The different looks and colours made for beautifully organized chaos.
After that, the minimalist in me actually really enjoyed the 2003 All-Star Game that took things back with a retro look that was especially fitting for Michael Jordan's last time on that stage. Maybe it's because the game itself was so good but I think the simplicity really worked to allow other elements to take centre stage.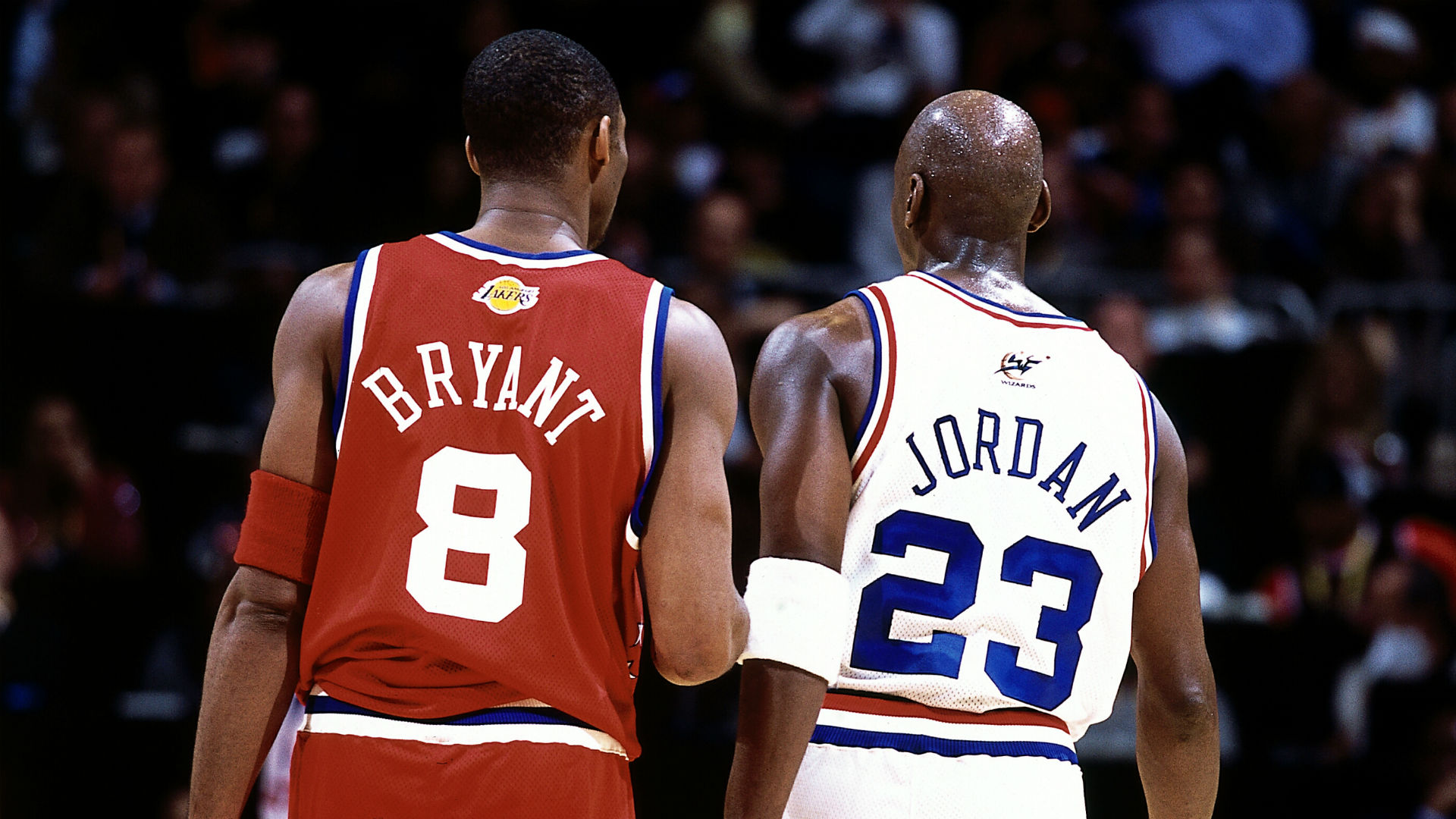 All-time favourite All-Star sneakers
Irving: If you've read our past Cloth Talk's, you know by now that Kobe's are my favourite basketball sneakers. So it's probably no surprise that my favourite All-Star sneaker is the Galaxy Kobe 7s, that Kobe Bryant himself wore in the 2012 All-Star Game.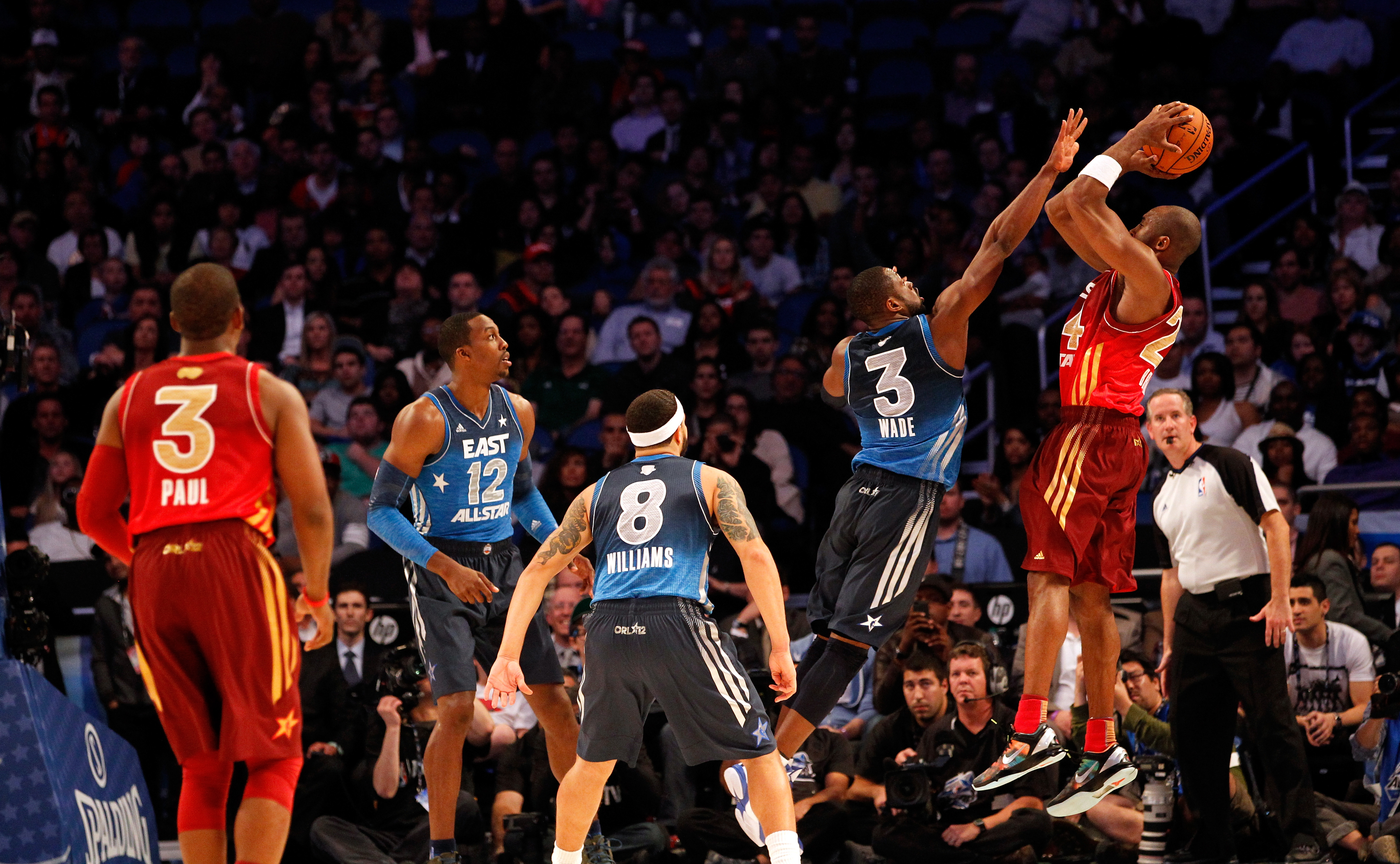 You can kind of get a good look at them in that picture above, of Kobe (of course) taking a contested fadeaway. Classic.
McGregor: When I think of All-Star sneakers, I always think about the fact that the newest Air Jordan signature model would launch in correspondence with the weekend. In 2005, a number of Jordan Brand athletes, namely Carmelo Anthony and Ray Allen, pulled out the Air Jordan XX, the object of obsession for 10-year-old me, enthralled by the laser print and straps.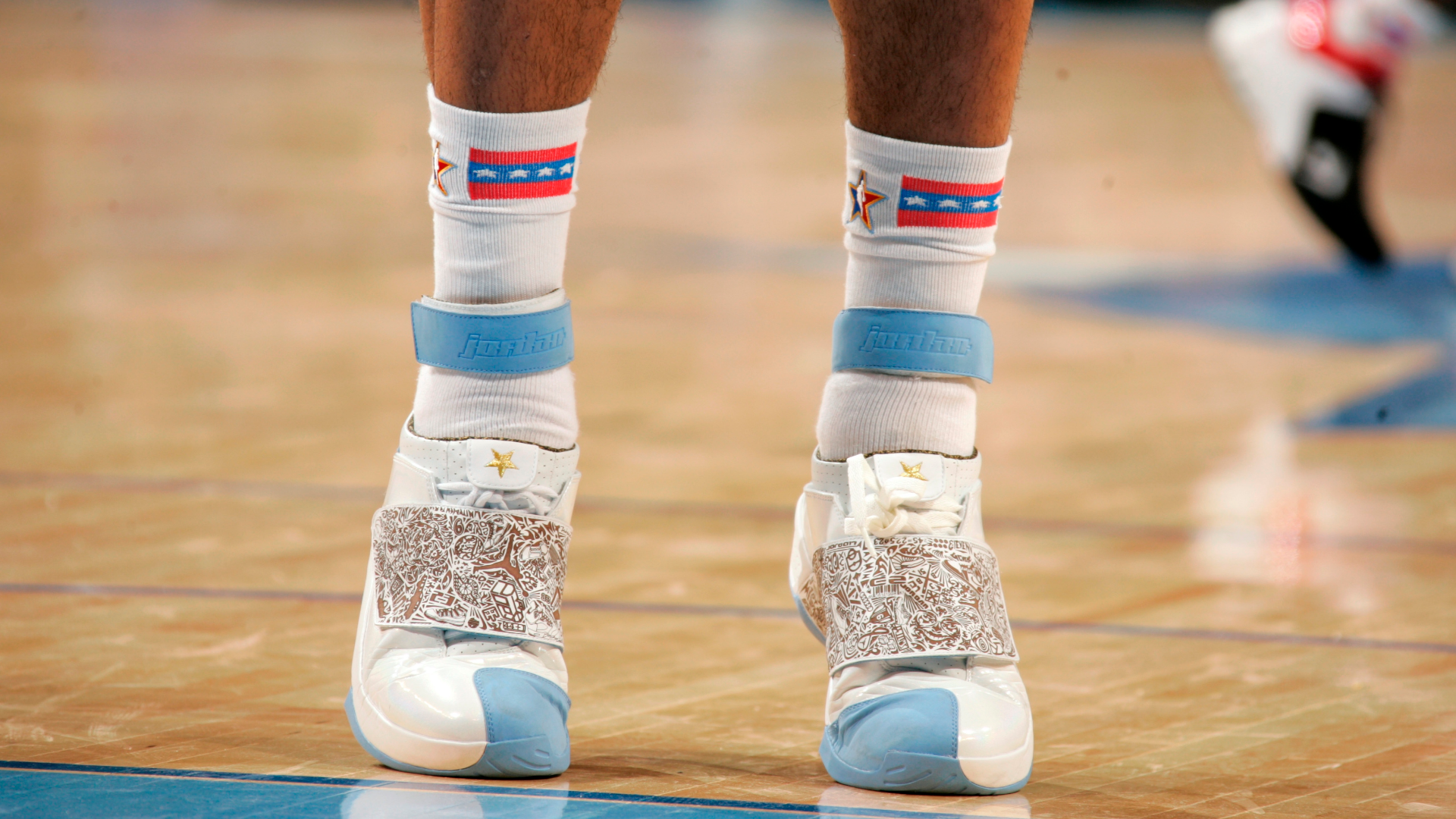 They were unlike anything I had ever seen before.
As a BIG sneaker guy, it was hard to choose just one pair, so if I may… I'll also mention that LeBron's "Wheat" Air Zoom Generation from his All-Star Weekend debut in the 2004 Rising Stars Game will always stand out because they looked like boots on TV and, to echo Kyle's sentiment, the "Galaxy" collection of 2012 that featured those Kobe 7s along with the Big Bang LeBron 9s and KD4s?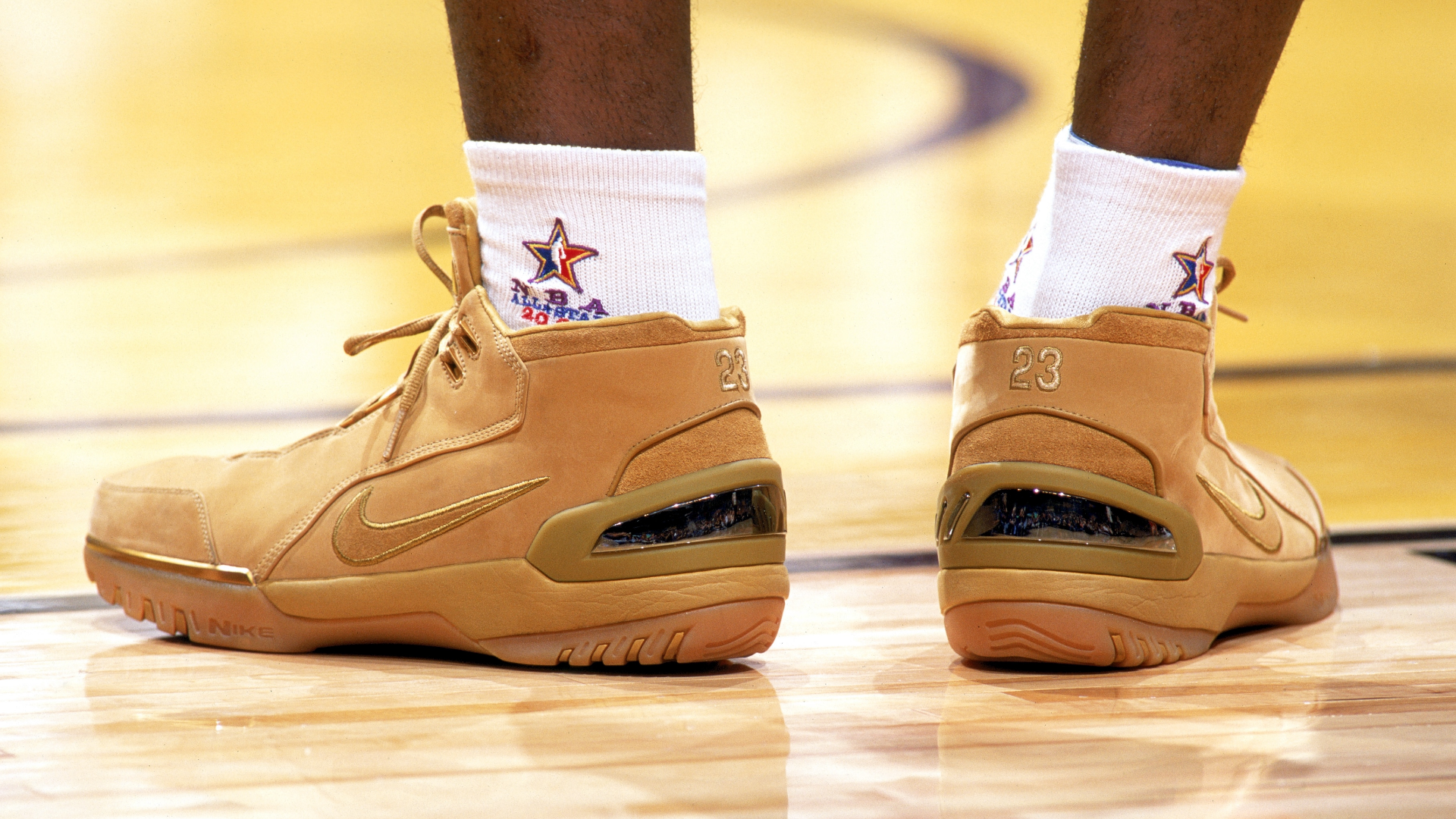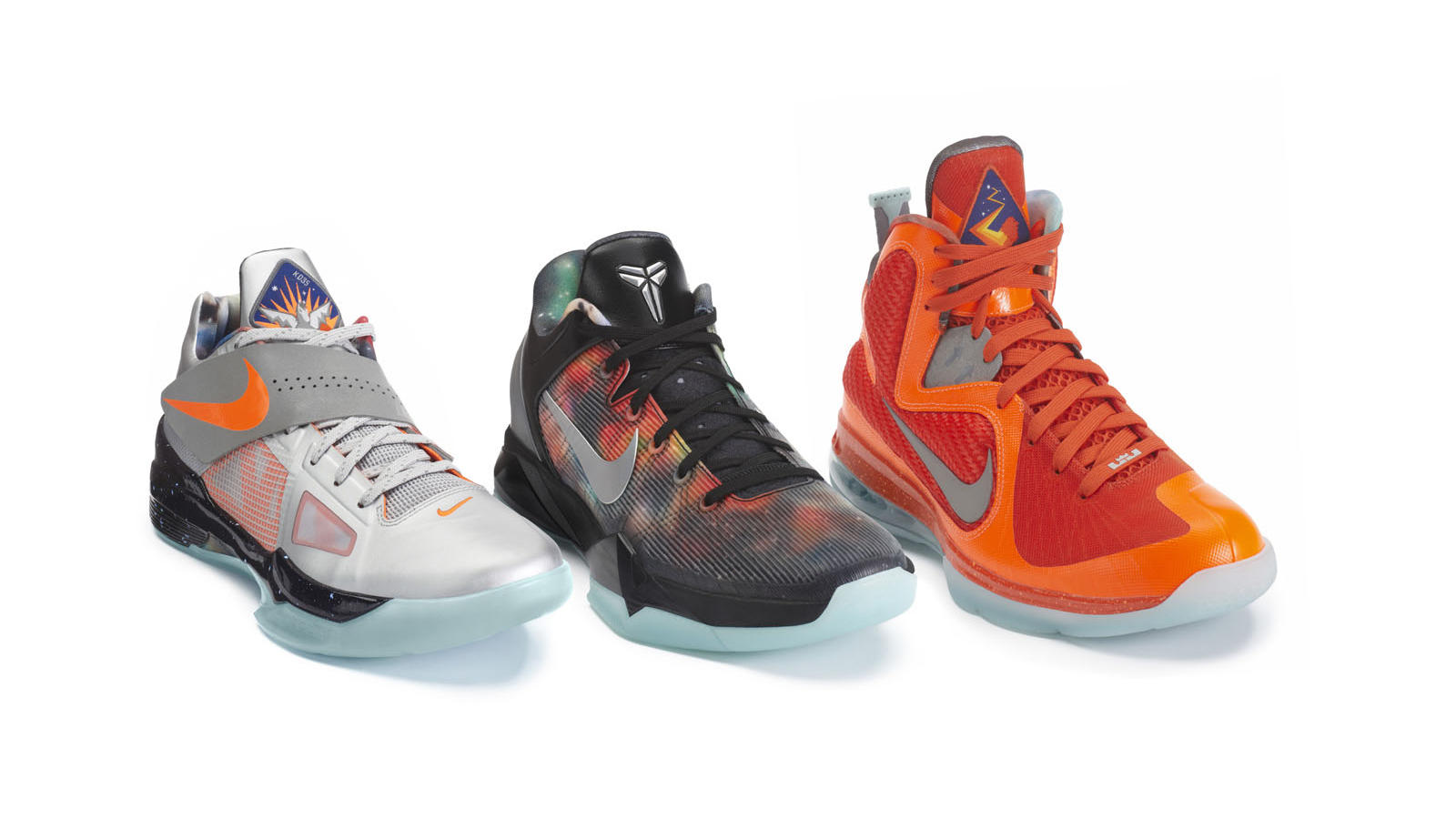 Those changed the game, man.
The views on this page do not necessarily reflect the views of the NBA or its clubs.