The NBA season is well underway and with it trends and surprises abound. Which trends will last, which will fade? What hot start will dissipate and which slow-to-go star will pick it back-up? Every month I'll attempt to answer any and every question submitted for our mailbag.
Have a question you want answered for the next edition, send them any time via Twitter!
Chris Kreager asks: How will you remember the Cavs vs. Warriors era?
Wow, this is a great question, Chris.
My guess is that 10, 15, 20 years from now, people will see the Warriors 3-1 Finals record and rightfully assume it wasn't the rivalry it could've been. They'll remember how unstoppable the Warriors were during this tear and just how unfair the duo of Stephen Curry and Kevin Durant was.
If the Warriors win again this year, it'll only further that notion.
Personally, I'll remember just how dominant LeBron James was and the feats he had to perform just to get to the stage. I'll remember 73-wins, the first unanimous MVP and the terrific drama that ensued from that same team falling off the 3-1 Finals cliff.
Wesley Dekleer asks: What if for some reason the Phoenix Suns possessed the only amnesty clause in the league and could trade it. What desperate team would give up the most in return?
This is fun.
Assuming the Suns could just package it with any combination of players as a sweetener, I'd think both Miami and Washington would be very interested. Would the Wizards give up Otto Porter Jr. in a cap clearing move and then turnaround and amnesty John Wall, shedding his mammoth of a contract if he couldn't be moved elsewhere? I don't think it's as crazy as it sounds.
Max Gentry asks: Is Paul George a legitimate MVP candidate so far this season?
I think this depends on how you define "legitimate."
If we voted today, he'd get some looks. The ballot has five spots and I wouldn't be shocked if his name appeared in that fourth or fifth slot on a few ballots.
However, do I think he has a real shot to win the award? Probably not. Which is unfortunate because he's definitely in the mix for Defensive Player of the Year and no one has won both in the same season since Hakeem Olajuwon in 1994.
Though George is enjoying career highs in PPG (24.9), RPG (7.8) and APG (4.3), those numbers still fall well short relative to the game's absolute elite. If he sustained all three marks and the Thunder comfortably had the best record in the NBA, maybe then we could talk.
The hoop chat asks: MIP predictions so far?
De'Aaron Fox is a name that keeps getting thrown around in this department and I wouldn't begrudge people for going that route because he's been excellent, but I do think voting for a second-year player is lame. Poor Caris LeVert was cruising down the MIP lane until sustaining his injury.
I think Pascal Siakam in Toronto has a very good case. He's playing a huge role on the best team in the NBA, finishing at a disgustingly lethal rate and is a likely all-defense member this season.
MORE: Siakam is a breakout star and a potential All-Star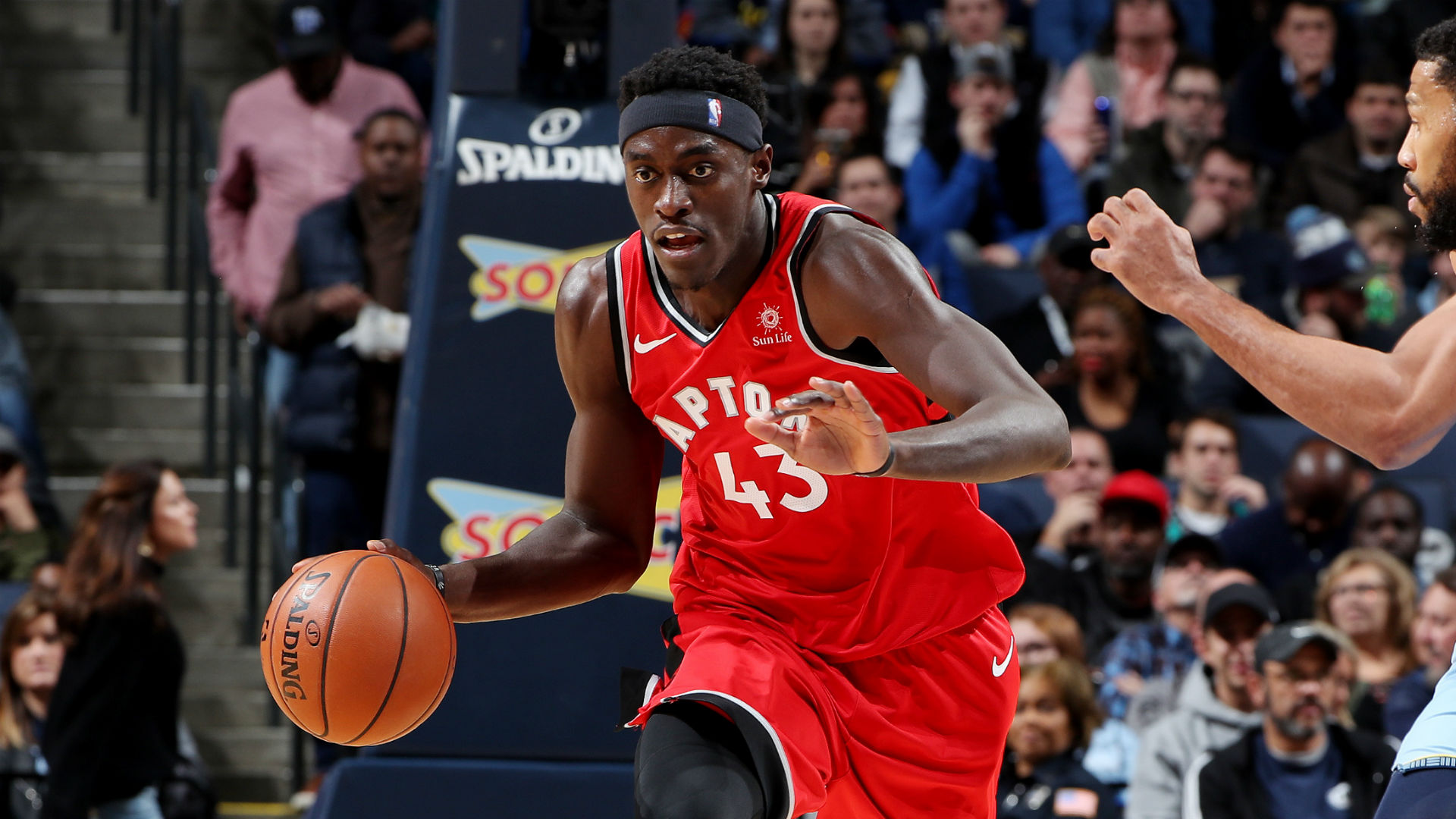 Zach Gourgeot asks: All time, Kevin Garnett or Charles Barkley?
I'll take Garnett here by the smallest of margins.
Barkley was a significantly better player on offense and he had every bit of energy and passion prime KG did but Garnett's ability to anchor a defense is tough to pass up on. Garnett could do it all, and I have a predisposition to choose the more complete player with hypotheticals like these.
Eric Spyropoulos asks: Who are the top 3 players in the East?
I'm very confident the third best player is Joel Embiid. The Sixers center can carry you at both end and is just an utter mismatch most nights.
I'm torn between Giannis Antetokounmpo and Kawhi Leonard for the top spot, but I lean Antetokounmpo. You could flip flop here all day and, in a pace and space era, Leonard's shooting is a fair edge to push but Antetokounmpo's impact spreads a little wider. He's impossible to stop in transition, he roams all over on defense, the spacing he creates by sucking defenders into the paint - it's one heck of a package.
Mo-Abdul asks: Explain your All Star takes!! Especially the Siakam one! I'll be listening.
See the MIP question!
Since we've only played roughly a third of the games, my ballot today would be different than it was two weeks ago, and it'd be different two weeks from now. Siakam has been an ace for the Raptors and the team with the best record is often rewarded with multiple All-Stars.
Don't forget the Atlanta Hawks of 2015 had four All-Stars, including Jeff Teague and Kyle Korver!
Pat asks: If you were to vote today, who would be your Coach of the Year and why?
Mike Budenholzer. ​​Giannis Antetokounmpo is Thor and Coach Bud made him a hammer. The Bucks turnaround has gone as advertised. At 20-9 they are pushing the Raptors for the best record in the league and they currently own the league's best net rating at +8.5.
The pieces may have been in place last season, but the team lacked leadership and vision they've now found with Budenholzer.
MORE: Giannis is dunking on teams like a modern-day Shaq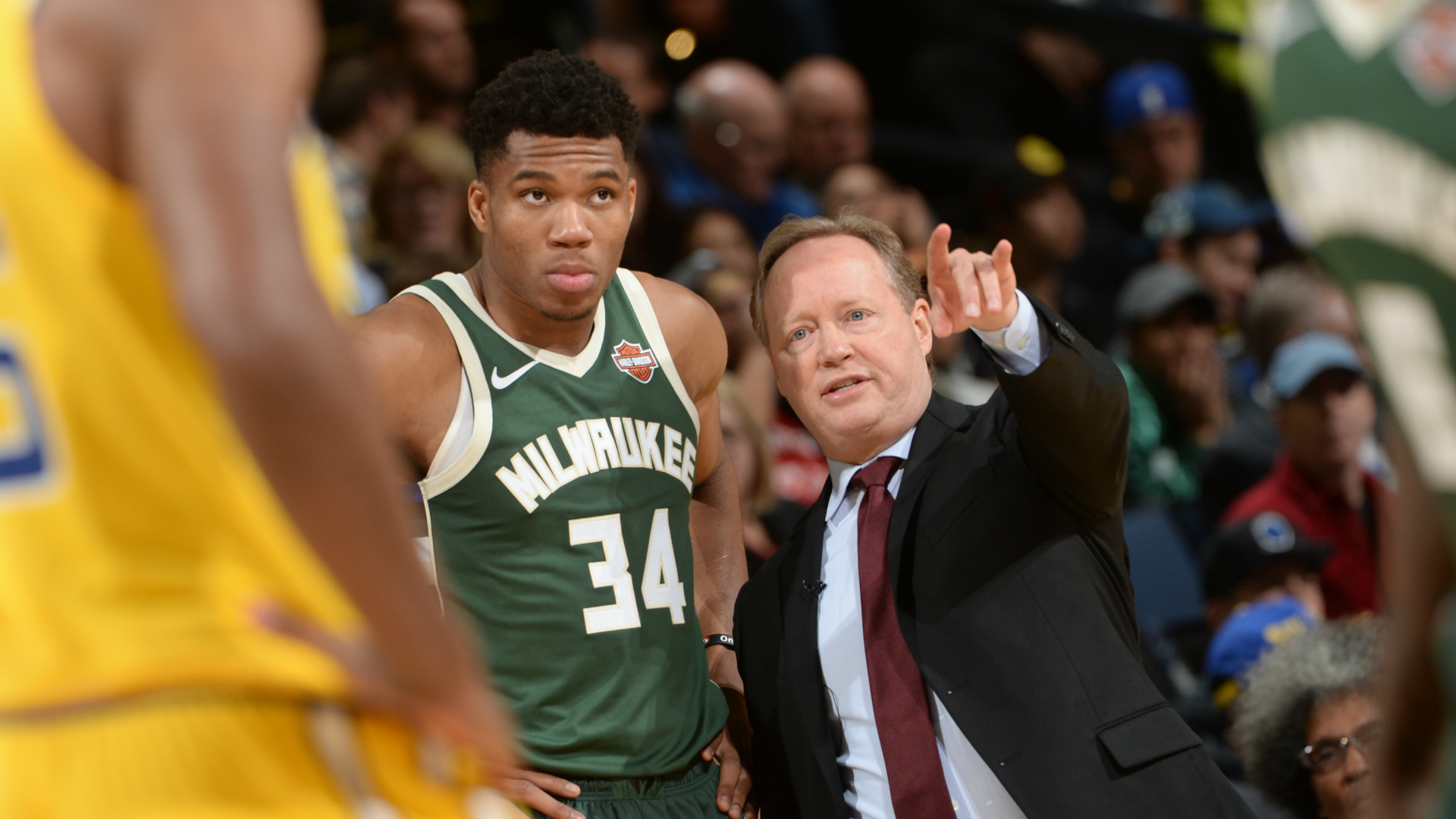 Tom West asks: Based on the season so far, how many All-Stars should the Sixers have?
I'd have a hard time not awarding them three if it was solely my decision. Embiid is a no-brainer, Ben Simmons is a pretty easy call, so it comes down to whether or not you believe Jimmy Butler has established his worth in his short time with the Sixers.
In his first 15 games with the team, Butler is averaging just shy of 20 PPG, shooting 50 percent from the field and the Sixers are 12-3 over that 15-game sample. Yep, put him in.
Maybe with Tom Thibodeau behind him, he will have enough gas left in the tank to partake this year.
Jackson Frank asks: Portland raced out to a fast start but has sputtered as of late. If you could create one realistic trade for an available player to help it, what would that be?
I'm not seeing an immediate package that rights the ship this year. They are buried under a mountain of bad deals, most of the contending teams have a lead guard and if they don't, they likely don't have assets of interest to Portland.
The Trail Blazers may have to look long-term with their next big move, dealing CJ McCollum or Damian Lillard for a package of underwhelming names, cap relief and picks. The type of trade fans dread but the type of trade often needed to clean up a mess.
Davschleechler asks: Do you think Dennis Smith Jr. is still on track in his offensive development? It seems he has fallen behind what most expected to see from him in his second season.
The Mavericks have statistically been better with Dennis Smith Jr. off the floor than with him on it this season. Part of that is him being young, part of that is J.J. Barea still being a quality player with more experience in Rick Carlisle's system.
But there's reason to be wary with DSJ.
His shot has improved but he's still not much of a floor spacer and taking the ball out of Luka Doncic's hands full-time can't and won't be a reality the Mavericks live with. He's only 21 and he's missed a quarter of the season, so he deserves to be cut some slack.
There's no reason to panic - the Mavericks have time to figure things out - but the draft day comparisons of Derrick Rose and Russell Westbrook seem far off at the moment.
The views on this page do not necessarily reflect the views of the NBA or its clubs.