Ahead of the 2018-19 NBA season, Pastapadre.com's Bryan Wiedey took to "NBA 2K19" to predict the outcome of the upcoming year by running over 50 full-season simulations of the game. Wiedey shared his findings with Sporting News.
The simulations indicate that the acquisition of Kawhi Leonard makes Toronto, last season's No. 1 seed in the East, the favourite to represent the conference in the NBA Finals:
"In the open Eastern Conference, "NBA 2K19" heavily favours the Raptors. They represented the conference in the Finals 71 percent of the time. Toronto took the top seed in every single season simulation."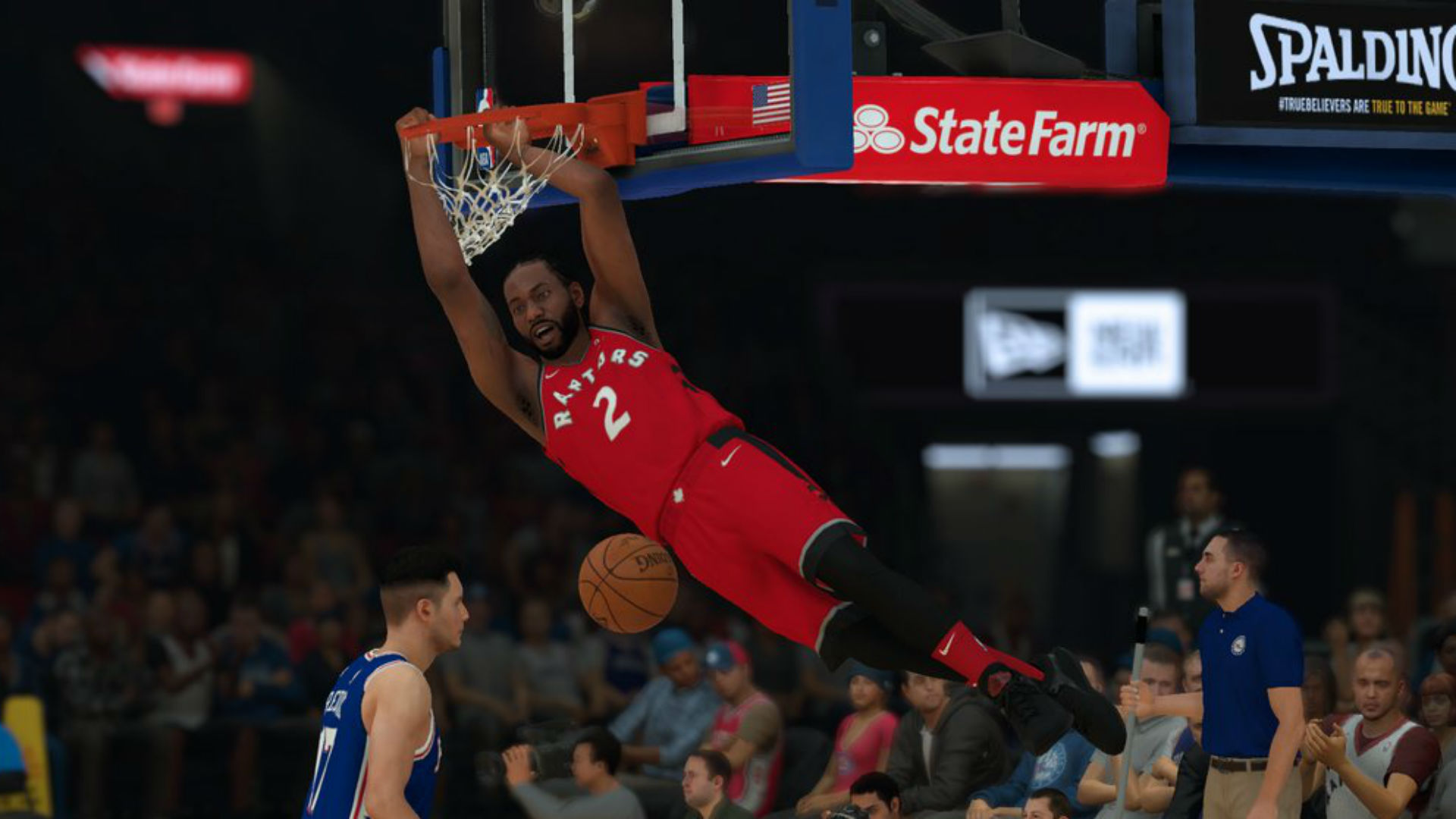 MORE: Raptors' "2K19" ratings
Toronto is favoured to win the Eastern Conference title over two-thirds of the time and won the NBA title in 24 percent of simulations - the second-highest percent chance behind none other than the defending-champion Warriors, who won the NBA title in 68 percent of the simulations.
"The Warriors simply dominated the Western Conference, finishing as the top seed in every single season simulation. On only three occasions did another team from the West reach the NBA Finals. The Rockets prevailed once and ultimately lost, and the Thunder fell in their single trip to the Finals."
The Warriors and Raptors are also the only two teams projected to win over 60 games with expected totals of 65 and 63 wins, respectively.
Among other eye-opening projections is the LeBron James-led Lakers making the playoffs just 52 percent of the time. Out of over 50 simulations, LA's highest win total came in at 48 and its highest finish in the conference was the sixth seed.
The three players that earned the league's Most Valuable Player award were Stephen Curry, Giannis Antetokounmpo, and Kevin Durant, with Curry winning the award most often. The full report, which includes sleepers and more oddities, can be found here.