Brandon Clarke (Vancouver, BC) bursted onto the scene last year for the Memphis Grizzlies. The stud Canadian averaged 12.1 points, 5.9 rebounds in 58 games and earned himself an All-Rookie First-Team nod.
This year, with the elements of surprise no longer on his side, Clarke will have to continue to contribute and grow in different ways for the Grizzlies to reach their ultimate goal of getting back to the playoffs.
One thing that stood out about Clarke last season was that he looked comfortable. He looked comfortable in the role the team asked him to play coming off the bench in all but four of his 58 appearances in his rookie year. He looked comfortable with who he played with, playing a bulk of his minutes alongside the second unit's Tyus Jones and De'Anthony Melton - and he didn't look out of place when he was asked to finish games with the starters. Clarke played with a poise that many players don't find until later on in their career. It showed when you watched Grizzlies' games and the numbers backed it up.
Clarke shot 61.8 percent from the field. He played within the parameters of the team's offence and more importantly himself. He also turned the ball over on 10.2 percent of his possessions which ranked him in the 82nd percentile for his position according to Cleaning the Glass. Clarke was a model for efficiency, but to get to the next level, he will have to leave his comfort zone and take more risks.
On an NBA floor, for a big man like Clarke, that means taking more 3s. Clarke shot 35.9 percent from long range last season, the majority coming on catch-and-shoot opportunities where he converted 36.5 percent of those attempts. The majority of NBA teams would sign up for that, and the Grizzlies will definitely benefit from Clarke's ability to space the floor but just 12.0 percent of Clarke's shots came from downtown ranking him in the 37th percentile for his position.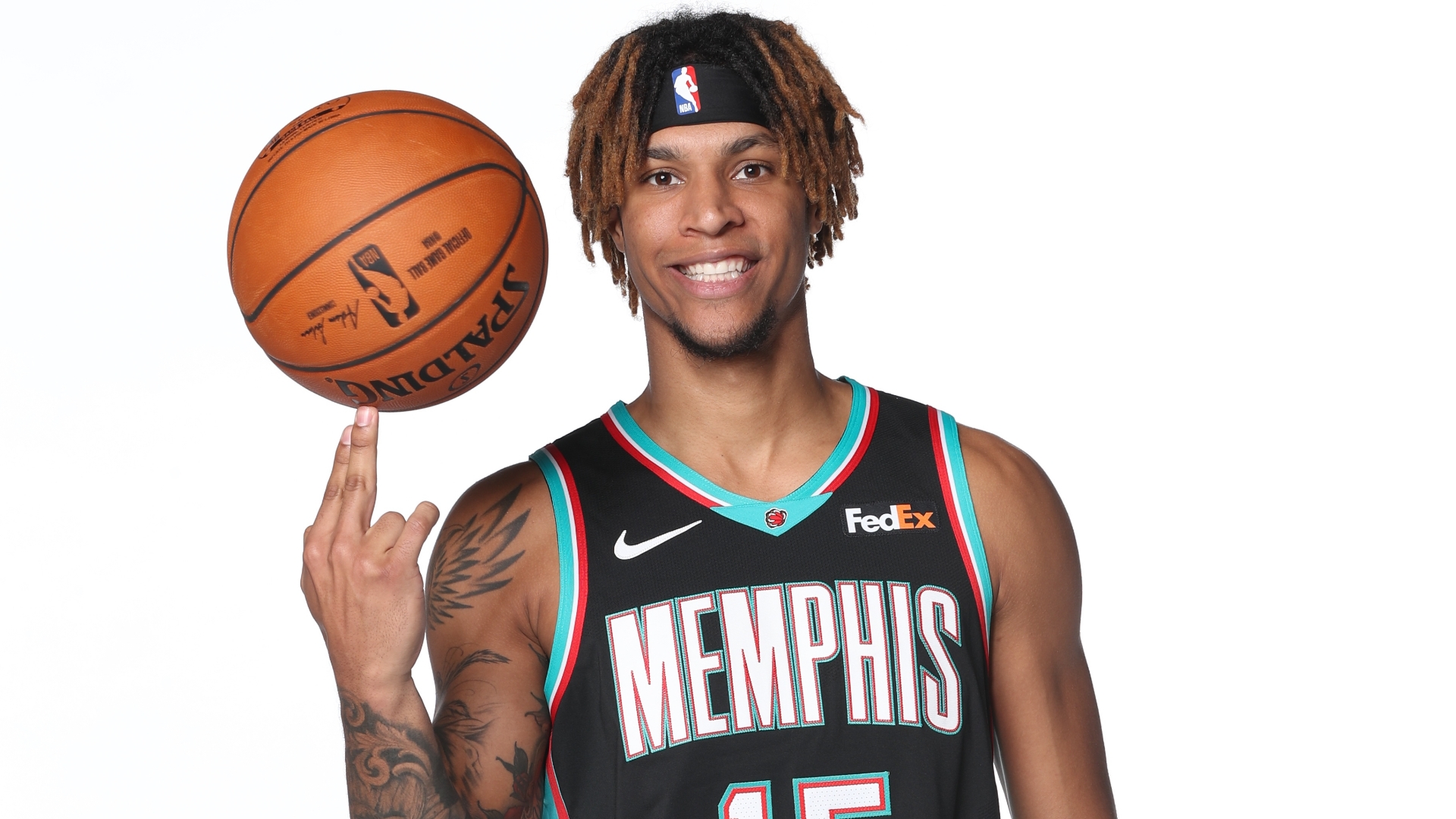 Does Clarke need to turn into Ray Allen? No, but it would make him more dynamic if he upped his volume. It would also help the team's offence get more bang for their buck. Memphis had an offensive rating of 108.7, good for 21st last season according to NBA Stats. Outside of Jaren Jackson Jr., Dillion Brooks and Jae Crowder (who left via trade at the deadline) the team was reluctant to take 3s. And with a year of tape on Rookie of the Year Ja Morant available, you can expect opposing defences to sit back and take away his driving lanes. Morant will have to fix some of that himself, but some of that can be helped by his teammates who are more efficient shooters - Clarke falls into that category.
According to The Athletic's Peter Edminston, Clarke has worked on his mechanics in the offseason which should make him a more confident shooter with Clarke even saying: "I feel I should make every 3 now."
Clarke's stroke wasn't completely broken last year, but it wasn't perfect. If he's feeling that confident in his rebuilt shot we might be looking at another big year for the Vancouver native.
The views on this page do not necessarily reflect the views of the NBA or its clubs.