The Atlanta Hawks are headed back to the NBA Playoffs after a four-year hiatus.
After finishing with the league's fourth-worst record in the 2019-20 season, Atlanta is poised for a top-four finish in the Eastern Conference just one season later.
Take a second for a moment that's Made to Chill, and explore what this means for the Hawks…
Trae Day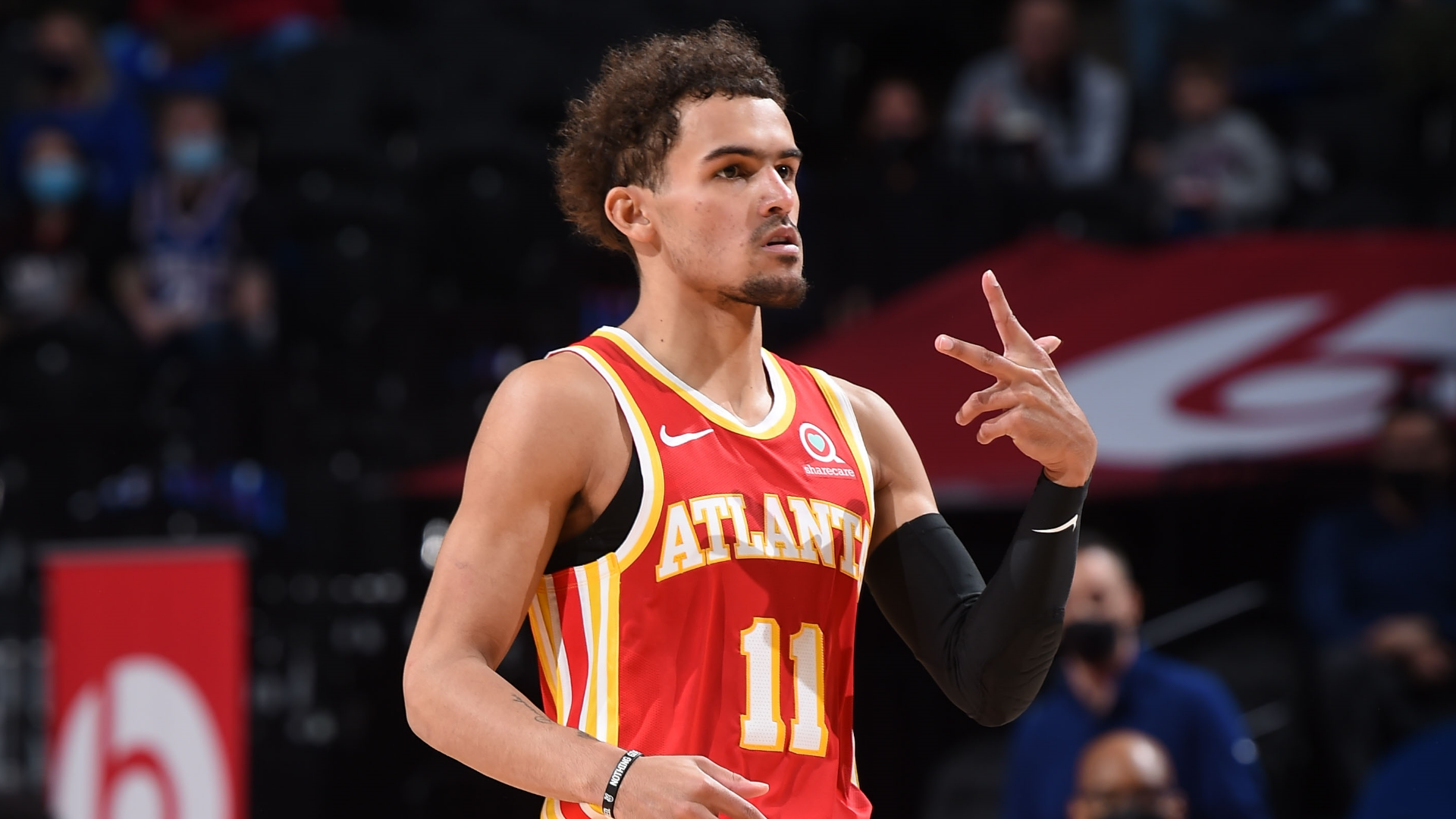 The draft-day trade that netted Trae Young in 2018 is paying dividends from the Hawks.
At 21, Young averaged a shade under 30 points per game, earning the first All-Star selection of his career in the process. At 22, Young's scoring has taken a slight dip to 25.6 points per game but he's averaging a career-best 9.5 assists as he prepares to make his playoff debut.
As we know, the playoffs are where superstars are born.
This season, the Hawks are 17-5 when Young scores 30 or more points, something he stands to do more when the postseason comes around. Young joins Devin Booker and Julius Randle as notable All-Stars set to get their first taste of playoff action in 2021.
There won't be a shortage of excitement.
Depth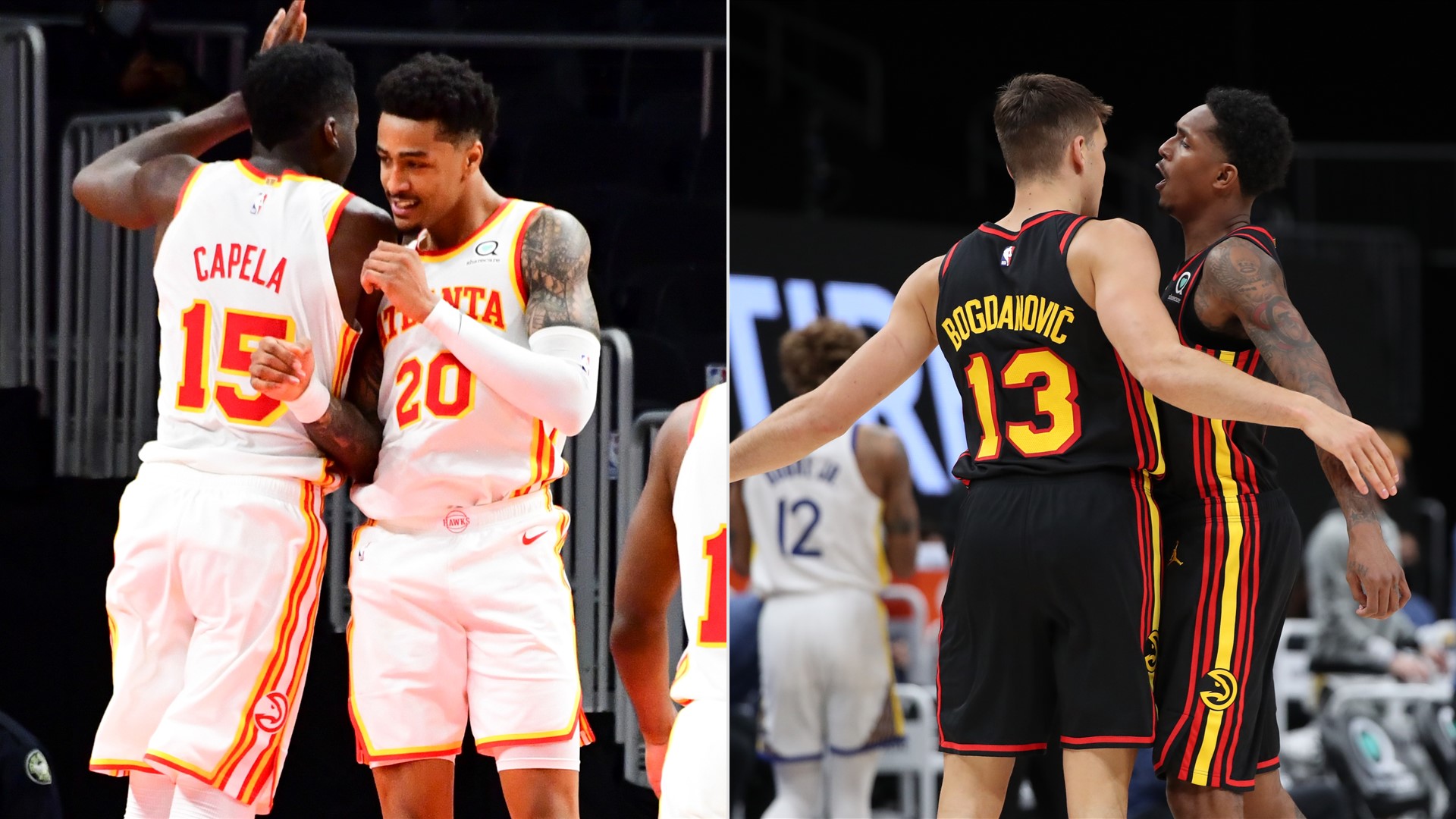 Atlanta has depth at every position.
Every position.
Given injury issues, the team's depth has come in handy this season but as they gear up for the postseason, they are welcoming key pieces back into the lineup right on time. In the backcourt, the Hawks not only have Young but they also have Bogdan Bogdanovic, Kevin Huerter and Lou Williams, each of whom are capable of scoring 20 points in a game.
While De'Andre Hunter recently returned from a knee issue, Cam Reddish continues to work toward a return from an Achilles injury. Each second-year wing has recorded four 20-point games of their own this season. Danilo Gallinari, who was brought in as a free agent last season, has nine games of 20-plus points this season and is shooting a blistering 41.1 percent from deep this year.
On the interior, the Hawks have the league's leading rebounder in Clint Capela, who has three 20-20 games this season and John Collins, who is averaging 17.8 points and 7.5 rebounds on .559/.388/.833 shooting splits this season.
By my count, that's nine players capable of scoring at least 20 points in a game when this team is at full strength. That's … a lot to game plan for.
Nate McMillan's impact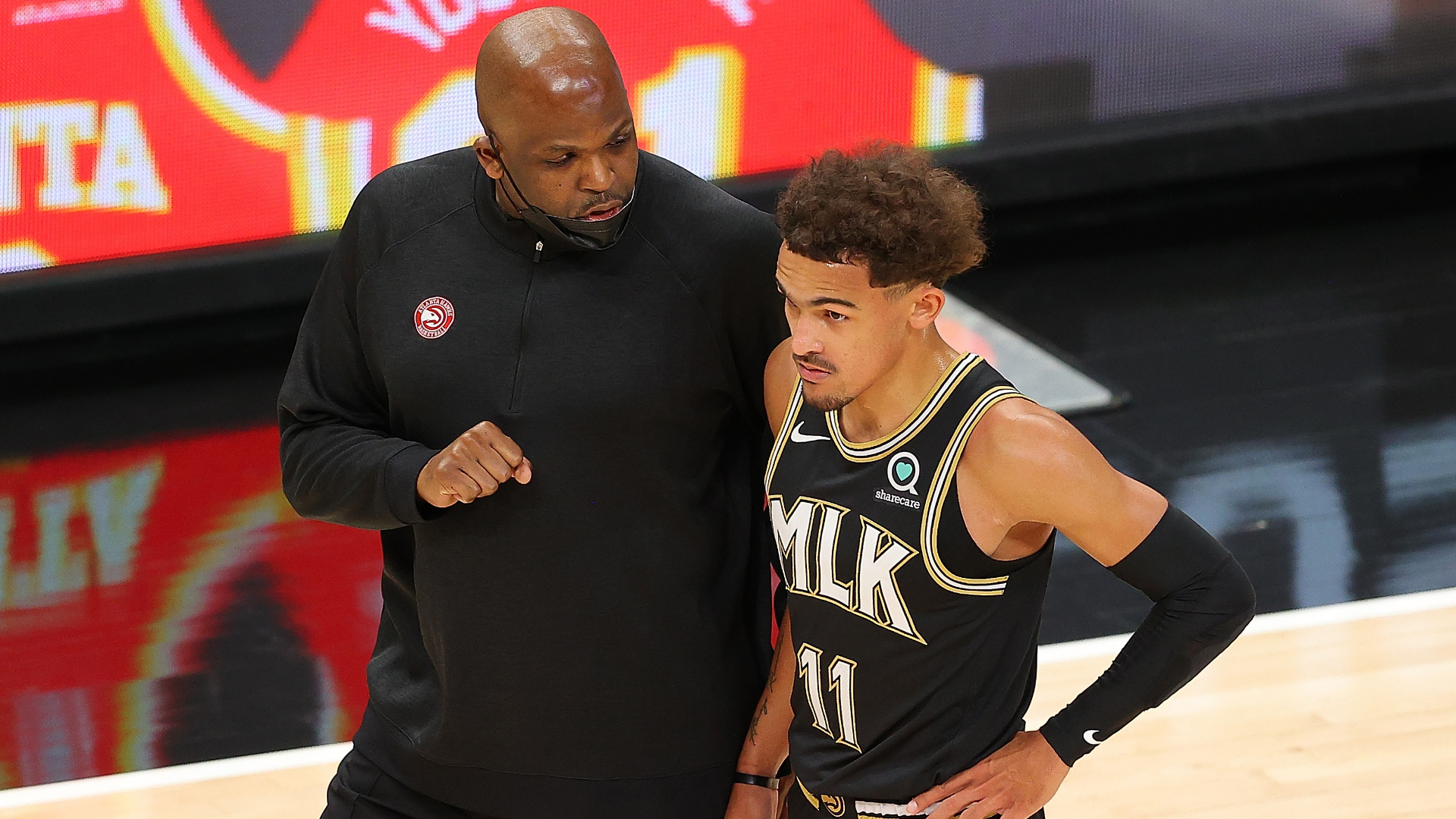 After a win over the Washington Wizards, Collins told the Bally Sports South crew that head coach Nate McMillian always tells the team to remain "calm, cool and connected."
Such has been the case since he took over as the lead man in early March.
In his first 35 games at the helm, McMillan led Atlanta to a 24-11 record, propelling its rise towards the top of the Eastern Conference standings. For reference, the Hawks won just 20 times in 67 tries during the 2019-20 NBA season.
Since McMillan took over, Atlanta has the fourth-most wins in the league, while posting the league's eighth-best offensive rating.
While it might seem that McMillan-led teams haven't experienced much postseason success, it's largely been a product of misfortune, including meeting a historically great LeBron James in 2018 and dealing with a myriad of injuries in the bubble last season.
With a deep and talented team at his disposal in 2021, look for McMillan to lead a calm, cool, connected Hawks team to postseason success.
The views on this page do not necessarily reflect the views of the NBA or its clubs.