As the NBA's March 25th trade deadline looms, a number of names have been mentioned in various trade rumours.
Among the names that have consistently come up in talks is Toronto Raptors guard Kyle Lowry, who is set to become an unrestricted free agent following the 2020-21 season.
MORE: Tracking the biggest trade rumours ahead of the deadline
Lowry, who will turn 35 on the date of this year's deadline, recently took to Instagram to dispel some recent rumours involving him. Following Toronto's practice session on Wednesday, March 10, the 15-year veteran addressed the rumours with the media.
"I don't really get into that stuff and it doesn't bother me because rumours are rumours and they'll always (be)," Lowry began. "But when something is said that doesn't verbally come from me and I haven't said anything like that, that's when it gets to the point where I'm like - it usually doesn't bother me, you know, just clear the air.
"Nothing bothers me when it comes to rumours and talk. Of course, things are going to be said, things are going to be done and whatever happens, happens, but if it's more so the 'hey, he said this' then, nah. Did you have me on record saying that? I wanna know who the source is because the source is me. That stuff is where you kinda defend yourself.
"I don't really care about it, it's just - defend myself for a quick second. I've seen so many rumours and people say this, that and the other."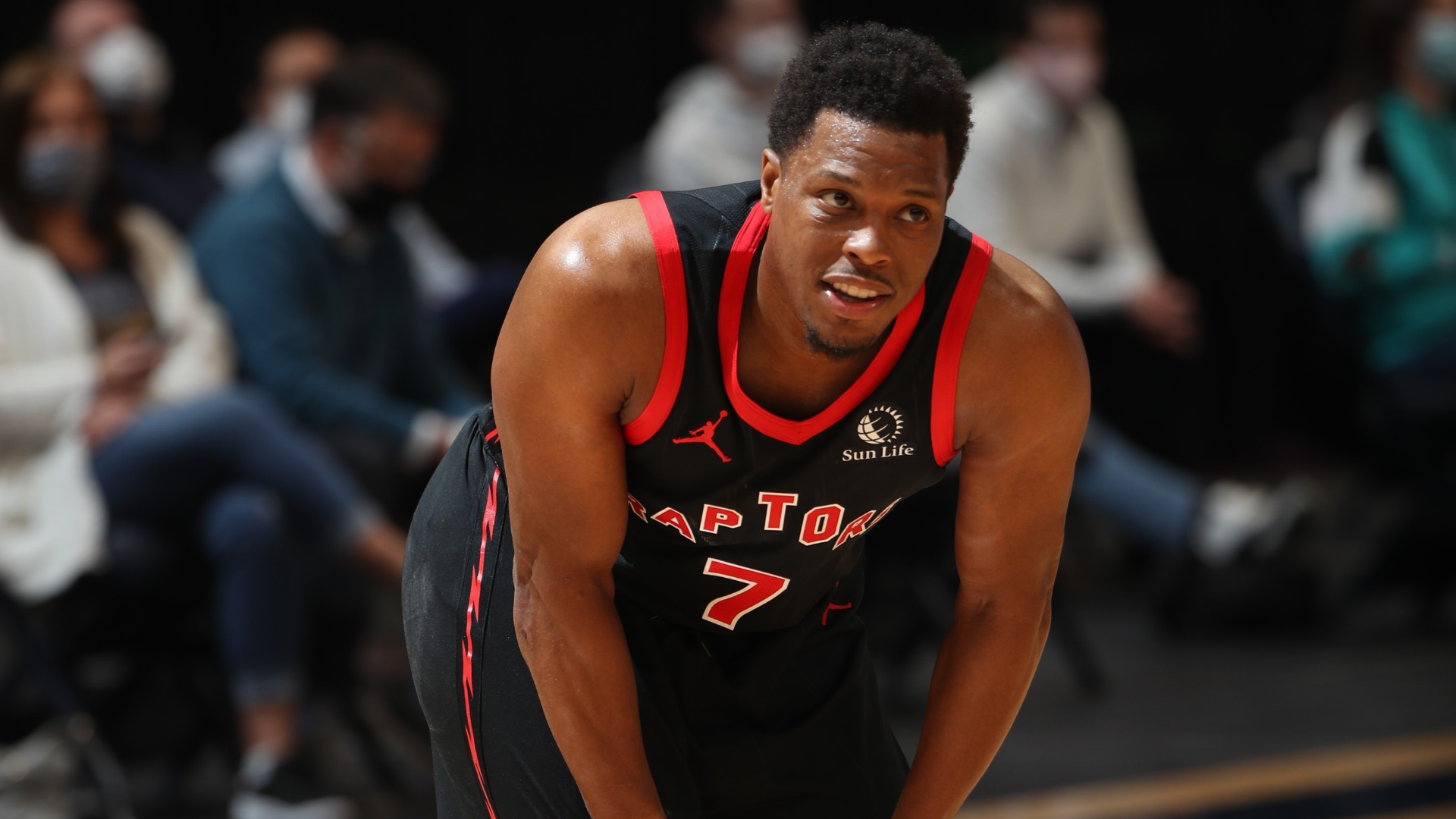 Through what Lowry has experienced and accomplished in his time as a Raptor, he has built a strong bond with team president Masai Ujiri and general manager Bobby Webster. Lowry touched on how that relationship will impact future negotiations.
"My agent, Mark Bartlestein will do some of that." Lowry said "Our relationship (with management) is bigger than the game of basketball. We've grown, we've had some ups and downs, so I think as men we can talk it out, as an organization we can talk it out."
Before becoming too speculative, Lowry made sure to take a moment to reiterate that each of his current goals is with respect to his being a member of the Raptors.
"At the end of the day, my biggest goal is to help this team get as far as we possibly can. I'm always chasing the gold ball, no matter what people say or this or that - what our record says - that's always the ultimate goal for me is to take it day by day and get to that gold ball.
"Myself, Masai, Bobby, my agent. When it comes down to that point, the conversation will be had, but for now, I'm just worried about what we're gonna do in the second half of the season and continuing to grow as a team and help Freddy, OG, Pascal, Norm, Chris Boucher, Terence Davis, Stanley Johnson… get these guys going, get them a lot better."
While the near future provides plenty of uncertainty, Lowry did have one proclamation to which he is sure of: "I will retire as a Toronto Raptor. If I'm here, I will retire as a Toronto Raptor … One-day contract. Hey, whatever happens, happens."
As for short-term goals, he expressed a desire for everyone to benefit from the decisions made.
"What I would like to see is, you know, finish this season out as strong as possible, whatever happens, happens. At the end of the day, myself, my agent, the organization, everyone has to do what's best for them in that situation. Who knows that that is? Who knows what that's gonna be? Time's gonna tell."
Lowry, the elder statesman on the team, is averaging 18.0 points, 7.0 assists and 5.5 rebounds through 29 games. While he has sustained a high level of play, he has also enjoyed the growth of the young players that he has watched from their first days in the league.
"For me, I know I'm still playing at a good enough level, where I can help a team - I can help us - and get better. With the emergence of Freddy, which I've always wanted - I've wanted to see Freddy and Pascal and OG and Norm take these steps and it's amazing for me to watch these guys grow.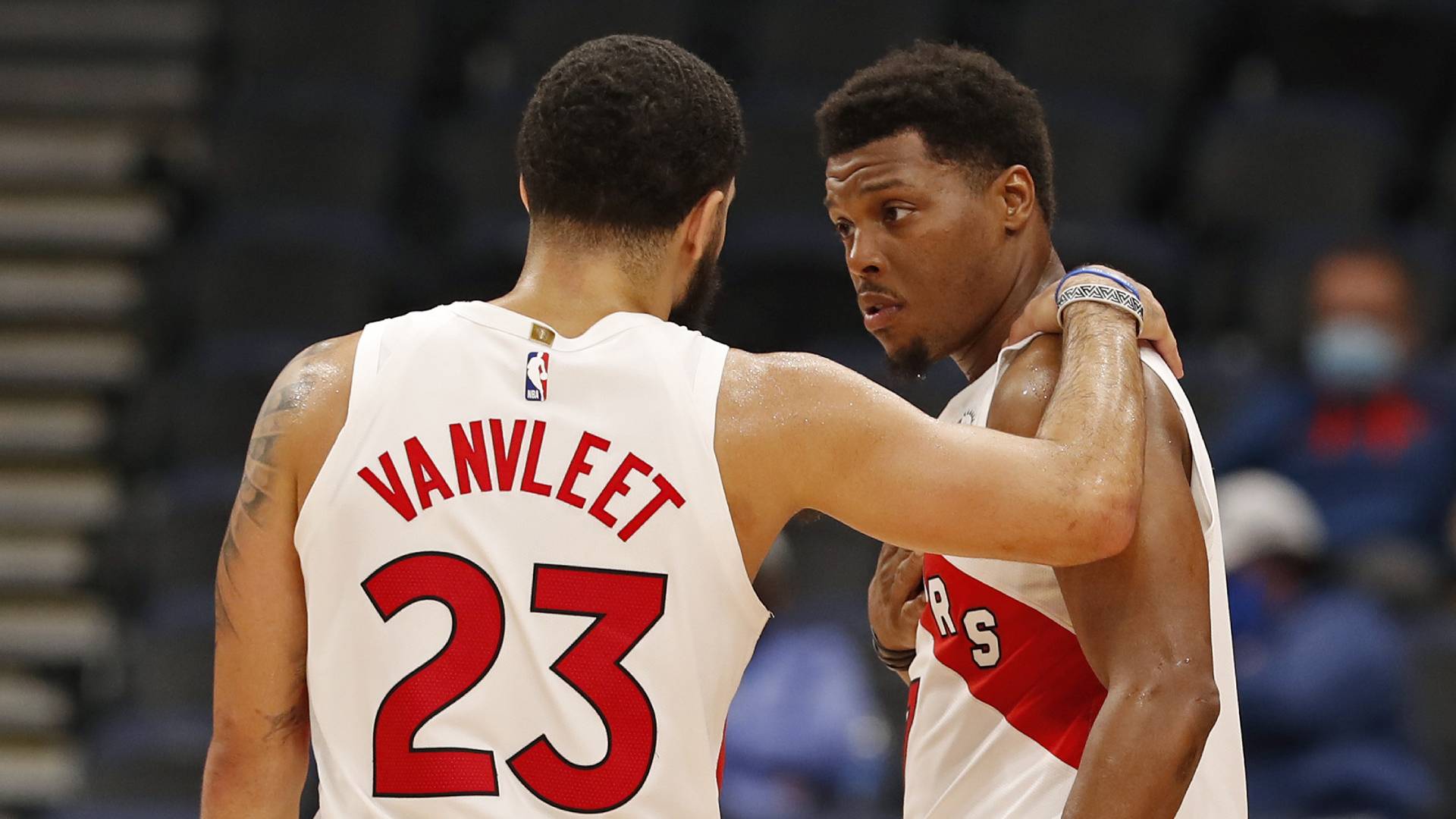 "And that makes me so happy, that makes me really happy to see these guys taking the next step and understanding what they can be and kinda coming into themselves a lot more."
As for the future, Lowry closed by hitting on the same points as before. There's plenty of uncertainty and much to be decided over the coming days, weeks and months.
"For me, personally. Whatever happens, we'll see. I don't know. We don't know. Like, honestly, I don't know. If I could tell you - if I could look at a crystal ball then I would tell you. But I don't know what the crystal ball says.
"I don't know what's gonna happen. I don't know what they're thinking, I'm thinking, we'll just kinda get to that point and figure it out from there."
With respect to the near future, Lowry and the Raptors open the second half of the season when they host the Atlanta Hawks on Thursday, March 11 at 7:30 p.m. on TSN.
The views on this page do not necessarily reflect the views of the NBA or its clubs.