It's no secret that Toronto, Ontario-born, Kamloops, British Columbia-raised forward Kelly Olynyk has excelled since being dealt to the Houston Rockets at the trade deadline.
The 30-year-old is enjoying the most productive stretch of his career, averaging 18.9 points, 8.6 rebounds, 3.7 assists and 1.4 steals per game while shooting 56.1 percent from the field and 38.2 percent from 3-point range.
Those averages in 24 games with the Rockets would mark career-bests in every category aside from his 3-point percentage.
The trade has been a blessing from an individual output standpoint for Olynyk, who is set to become an unrestricted free agent this offseason. According to an interview with Marty Hastings of Kamloops This Week, Olynyk was almost sent to his homeland Toronto Raptors instead of Houston.
"I was getting text messages from my agent that were like, 'You're probably going to Toronto. Miami is the frontrunner for Kyle Lowry and if something happens, you'll probably be in the deal to Toronto,'" Olynyk told KTW.
"The trade deadline was three o'clock. ... Three o'clock comes and passes. Nothing happens. No phone call, nothing on Twitter and no text messages. I see something that says, 'Kyle Lowry is not being moved,'" he continued.
"Then, all of a sudden, it's 3:15 and I get a text message from a good friend from Miami that says, 'Damn, that sucks, but good luck.' I was like, 'What is he talking about?'
"Then, all of a sudden, the texts start flooding in and I found out I was going to Houston."
But Olynyk quickly realized that trade would be the best possible scenario for his personal growth as a player.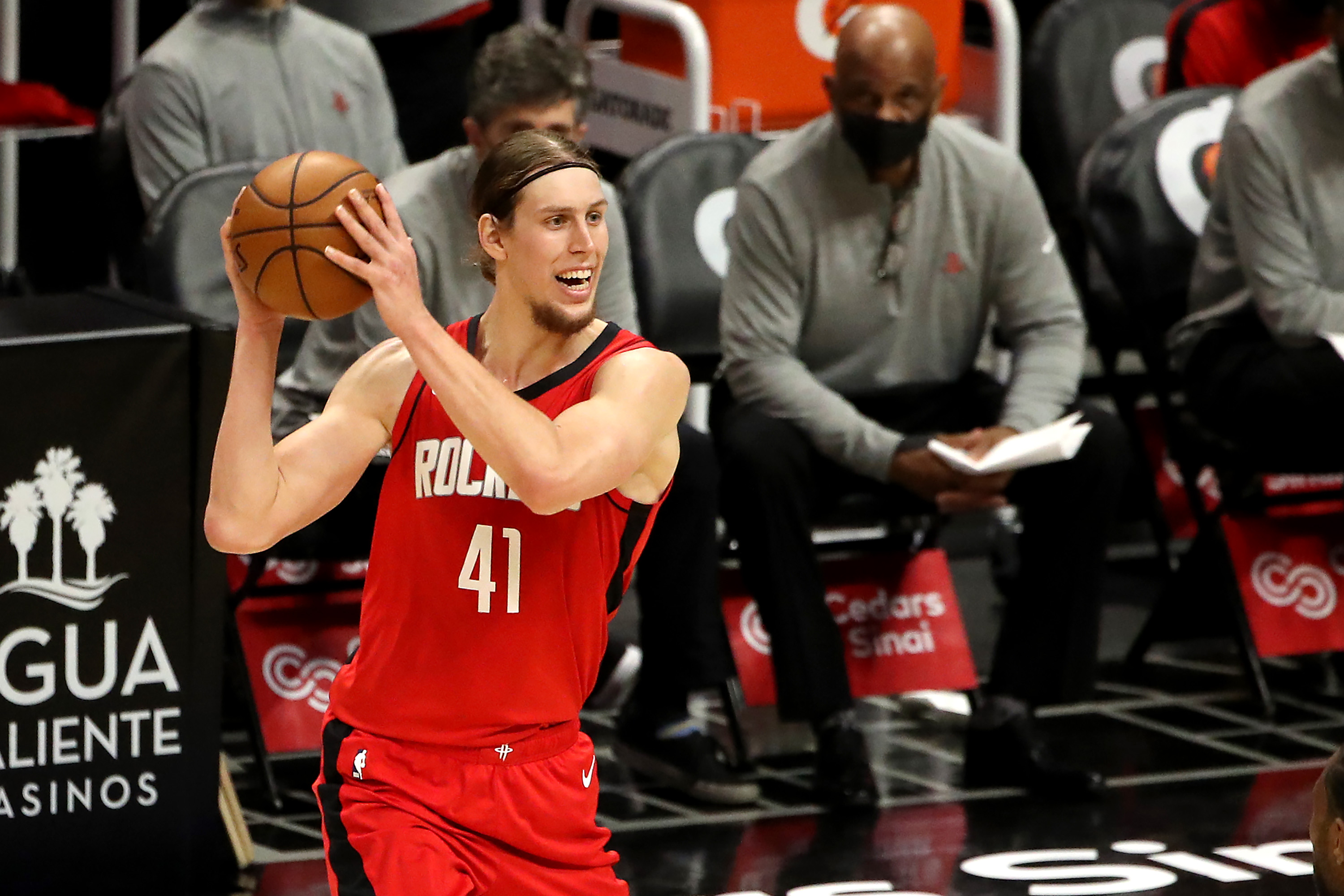 "The trade was a blessing in disguise. It opened a lot of doors. In Miami, we had a great team and I had a specific role. Here, it's a lot more open. There is a lot of freedom to play how I've always played basketball," he told KTW. "It's been super fun and super refreshing. ... Right when I got traded, Houston called me and they said, 'We want you here. We love you as a basketball player. We love your experience, coming from a great program and culture, so you can come here and help these young guys along their way.'"
And Olynyk has done exactly that for the Rockets thus far.
He also talked about the potential of competing for Team Canada in the upcoming Tokyo Olympics, should the country qualify.
"My hope and goal is always to play in the Olympics. Ever since I was young and watching Steve Nash and Canada play at the Sydney Olympics in 2000, that's been my goal," he told Hastings of KTW.
"Obviously, it's a tough situation right now, with a contract year. ... It's a tough decision because if you get hurt, good luck getting signed, basically. You're going to have to wait a year and do a short deal to prove you're healthy.
"I'm still trying to work through it and maybe check into insurance and all that kind of stuff and see what we can do to protect ourselves. My goal is, hopefully, that I can play, but we'll see how it shakes out."
If Team Canada were to receive the Rockets' version of Olynyk, it would surely help their pursuit of reaching the Olympics and potentially medalling.
You can read Olynyk's full interview with Hastings of Kamloops This Week here.
The views on this page do not necessarily represent the views of the NBA or its clubs.