Following the Toronto Raptors' bounce-back win over the Memphis Grizzlies on Monday, they now sit in at 11-13 on the season with sole possession of the No. 8 seed in the Eastern Conference.
MORE: Raptors trio sparks impressive road win over Grizzlies
A tough 2-8 start has the Raptors playing catch-up early on in the season as they pursue their way back to .500 and, more importantly, try and work their way into one of the East's top six seeds to avoid the new play-in tournament.
While we're just over one quarter into the 2020-21 season, the teams Toronto will be jockeying with for seeding in the conference standings are beginning to reveal themselves. Only 5.5 games separate the Raptors from first or last place in the East, so there is likely plenty of movement to occur in the final 40-plus games of the season, but three teams stick out in terms of competition for that coveted No. 6 seed: the Charlotte Hornets, Atlanta Hawks and New York Knicks.
With all three of those teams undergoing different varieties of change at the moment, how does that affect Toronto in its pursuit of a playoff spot?
Charlotte Hornets: LaMelo Ball, full-time starter?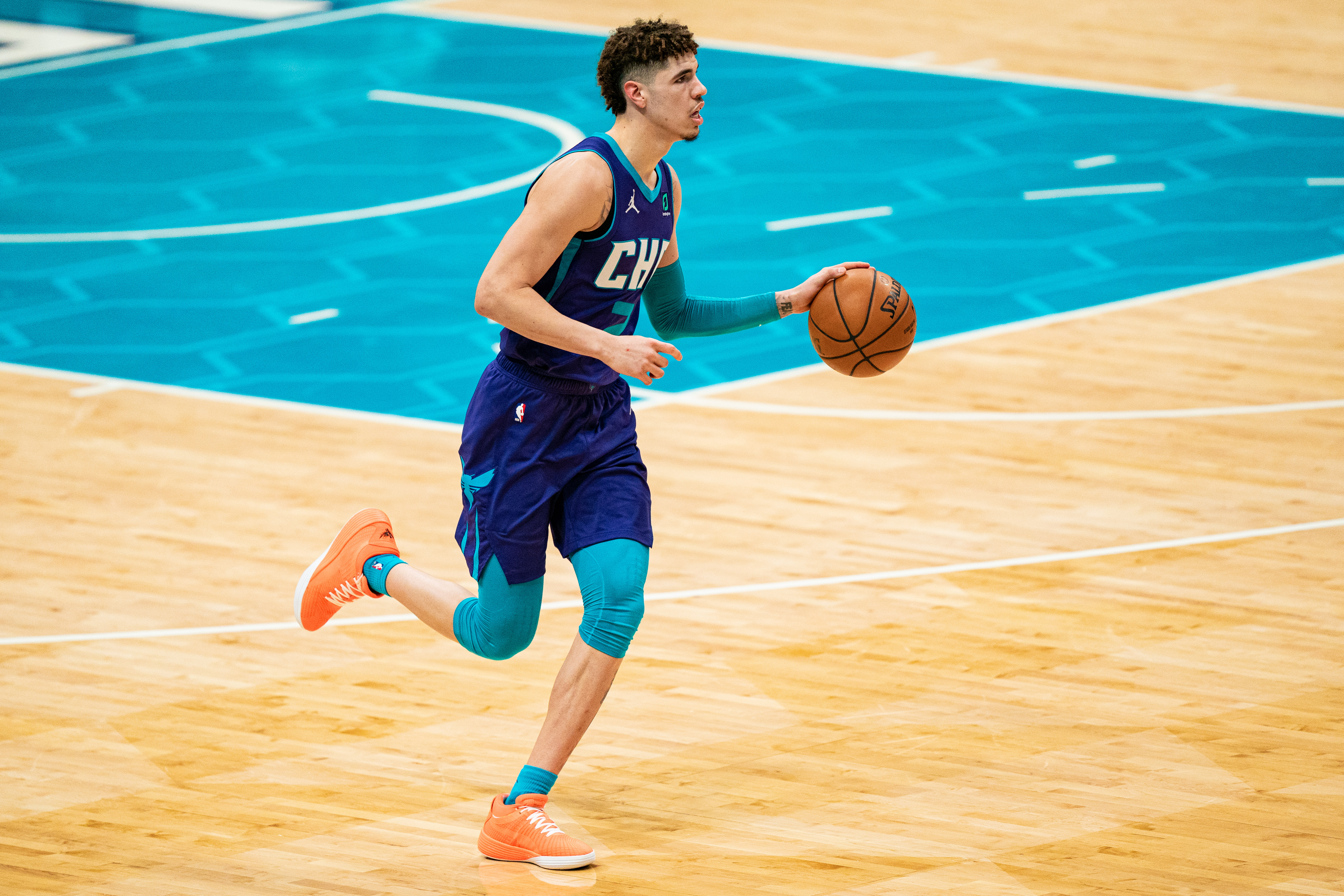 Record: 12-13 (No. 6 in East, 0.5 games ahead of Raptors)
LaMelo Ball has done more than just make the most of his first opportunity to start in the NBA - he's played so well that a tough decision faces the Hornets' coaching staff once they're back to full strength.
Ball was originally placed into the starting lineup to fill in for an injured Terry Rozier, who missed two games with an ankle injury. Then, PJ Washington missed one game with a foot injury, keeping Ball in the starting five. In Ball's third game as a starter, Devonte' Graham tweaked his groin and has since missed two consecutive games, again, keeping the No. 3 overall pick in the starting lineup.
In those five games Ball has been historically good, becoming the first rookie in NBA history to tally at least 100 points, 25 rebounds and 25 assists in their first five starts.
Averaging 22.6 points, 6.6 assists, 6.0 rebounds and 1.0 steals per game while shooting a much-improved 43.8 percent from the field and 51.4 percent from 3, Ball has made his case to start full-time as the Hornets' numbers as a team have greatly improved on offence during that five-game stretch.
| | | | |
| --- | --- | --- | --- |
| | OFF RTG | DEF RTG | NET RTG |
| First 20 games with Ball off the bench | 108.7 (21st in NBA) | 109.7 (13th) | -0.9 (13th) |
| Five games with Ball as a starter | 116.5 (9th) | 110.9 (12th) | 5.6 (7th) |
With Ball running the show, Charlotte has looked like one of the best offences in the NBA. While they only own a 3-2 record over that stretch, it's a slight improvement on their 9-11 record prior to the starting lineup change.
The Raptors have already played the Hornets twice - winning both matchups - and these teams are not scheduled to face each other again in the first half of the regular season, but Charlotte's success with Ball in the starting five is something to monitor if Toronto is going to be battling with them for seeding as the year goes on.
Atlanta Hawks: Injury to De'Andre Hunter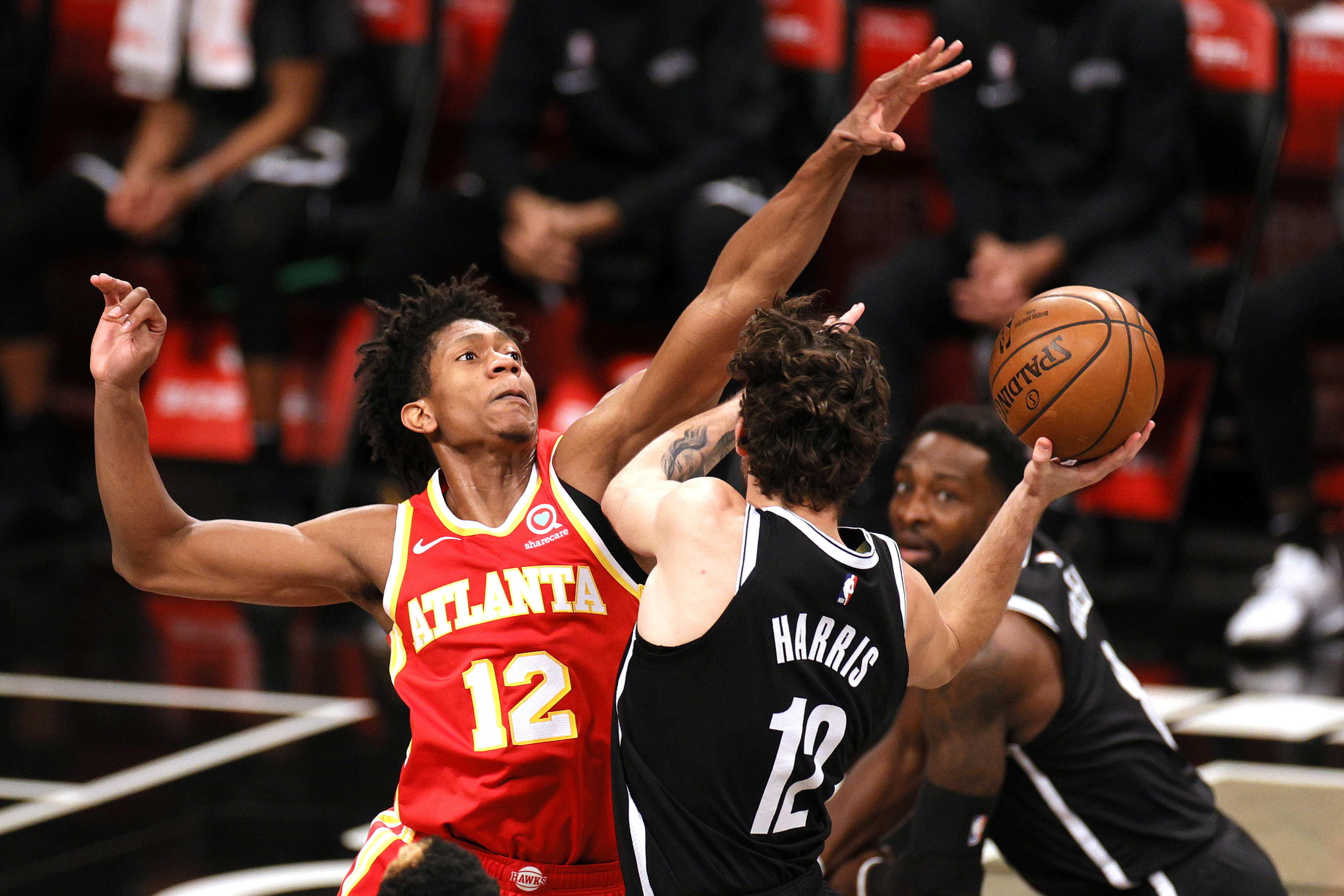 Record: 11-12 (No. 7 in East, 0.5 games ahead of Raptors)
The Hawks have been bit by the injury bug to start the 2020-21 season. They have already dealt with injuries to three of their key offseason acquisitions Danilo Gallinari, Bogdan Bogdanovic and Kris Dunn and now, they're set to deal with the absence of a key starter.
Two-way rising star De'Andre Hunter, the No. 4 overall pick in the 2019 NBA Draft, will undergo lateral meniscus surgery and will be out for a minimum of two weeks with "an update on his recovery plan" following that timetable. That means Atlanta will be without their starting forward until, at the very least, the start of the second half of the season.
This is a significant blow as Hunter was coming into his own as a sophomore, averaging 17.2 points, 5.4 rebounds and 2.2 assists while shooting 51.4 percent from the field and 36.6 percent from 3. His contributions will be missed offensively, spacing the floor for crafty floor general Trae Young to work with interior threats like John Collins and Clint Capela, but where the Hawks will miss Hunter the most is on the defensive end.
The 6-foot-8 versatile forward almost always defends the opposing team's best wing scorer and Atlanta is significantly better defensively with him on the floor.
| | | | |
| --- | --- | --- | --- |
| | OFF RTG | DEF RTG | NET RTG |
| Hunter on the floor | 111.2 | 105.9 | 5.3 |
| Hunter off the floor | 107.8 | 112.4 | -4.5 |
Yes, you're reading those numbers correctly. The Hawks would have the second-best defensive rating in the NBA if you take the number from Hunter's minutes, whereas, they'd rank in the bottom 10 with him off the floor.
Atlanta just defeated the Raptors this past weekend even without Hunter, thanks to a huge offensive performance from Young. The All-Star guard has ramped up his play as of late, averaging 28.6 points and 11.4 assists while shooting a much more efficient 42.4 percent from 3-point land over the last five games - offensive numbers they'll need him to maintain to make up for their defensive struggles with Hunter out.
Toronto is set to face the Hawks twice in the second half of the season - two matchups that could eventually decide playoff seeding.
New York Knicks: Trading for Derrick Rose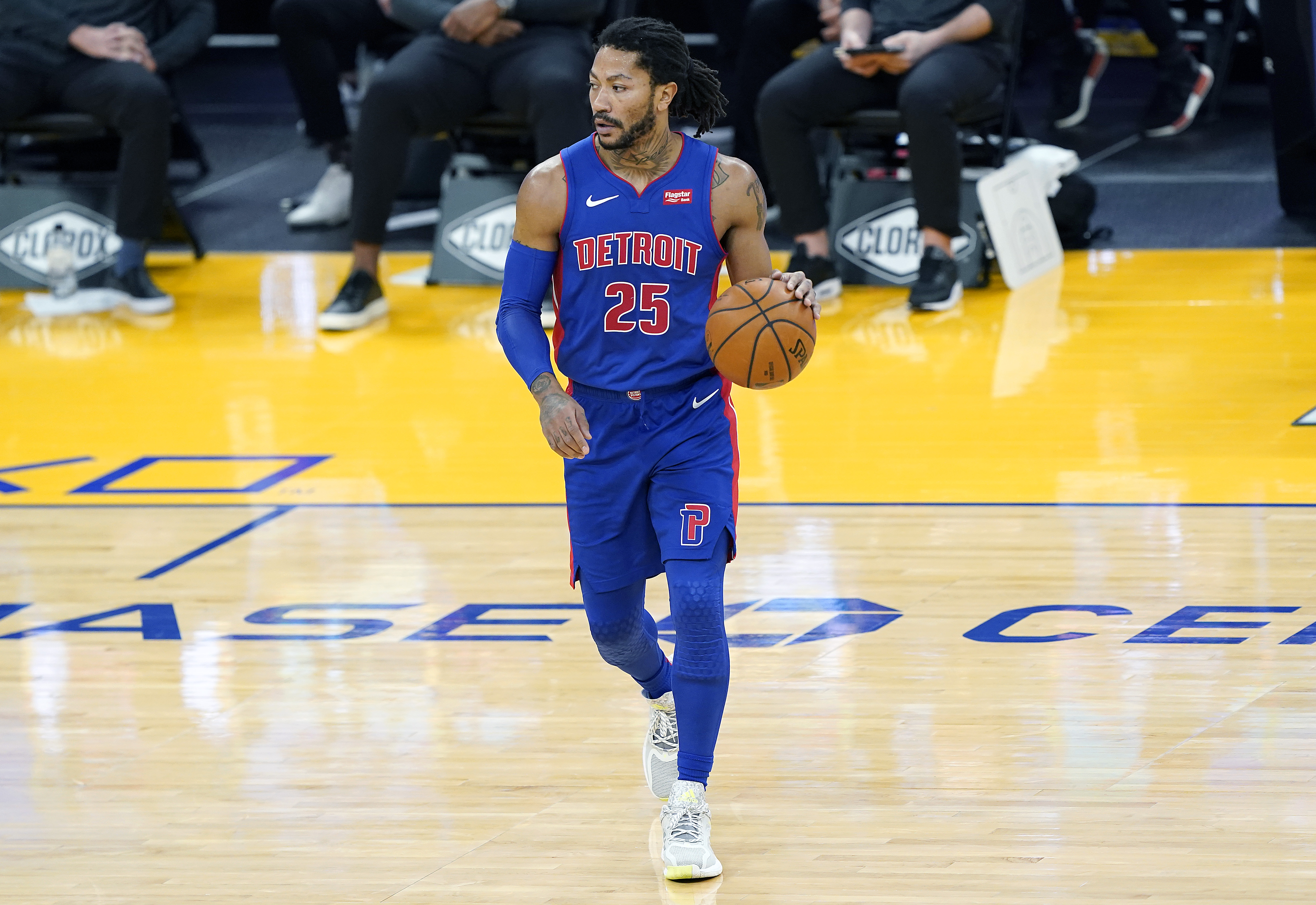 Record: 11-14 (No. 9 in East, 0.5 games behind Raptors)
The Knicks have traded Dennis Smith Jr. and a 2021 second-round pick to the Detroit Pistons for veteran guard and former MVP Derrick Rose.
The move is a bit inquisitive, as New York already has a crowded backcourt in the form of young, up-and-coming guard in Immanuel Quickley, the No. 25 overall pick of the 2020 NBA Draft who has captured the eyes - and hearts - of Knicks fans. Quickley has shown flashes of brilliance with three 20-plus-point games and a 30-point game in his first 21 outings of his NBA career. Despite his promising play, the first-round pick has battled to find significant minutes behind the likes of veteran guards Elfrid Payton, Reggie Bullock and Alec Burks, as well as last year's No. 3 overall pick RJ Barrett.
With Rose added to the mix, playing time will be even harder to come by for the 21-year-old guard, but if the Knicks are serious about making a playoff push, it's a win-now move.
Rose was averaging a mere 14.2 points, 4.2 assists, 1.9 rebounds and 1.2 steals while shooting 42.9 percent from the field and 33.3 percent from 3-point range in Detroit this season, although the team wasn't playing the most inspired basketball around him.
He should add an immediate positive to New York's offensive rating of 107.0, which ranks 24th in the NBA. The question is: how will Rose affect the Knicks' defensive rating (108.1) which ranks sixth in the league? The Pistons had a worse defensive rating with Rose on the floor in the 15 games he played this season, but he does have experience in head coach Tom Thibodeau's system, playing five years in Chicago and one-and-a-half seasons in Minnesota under Thibs.
The Raptors beat New York in their only meeting of the first half of the regular season, but the Knicks will have plenty of time to get Rose acclimated before they face off with Toronto three times in the second half of the season. Those three meetings could be crucial for positioning in the East playoff picture.
The views on this page do not necessarily represent the views of the NBA or its clubs.