Terence Davis is looking like the latest example of the Toronto Raptors discovering a diamond-in-the-rough.
After going undrafted in 2019, Toronto signed Davis to a multi-year deal during the Las Vegas Summer League, and the 23-year-old has not disappointed. In fact, he's exceeded expectations, averaging 7.5 points, 3.3 rebounds and 1.6 assists on .456/.388/.864 in his rookie season, all while playing a major role for the team with the league's second-best record.
The reward? A spot on the All-Rookie Second Team. Not too bad for an undrafted rook.
From undrafted to the All-NBA Rookie Team.

Congrats, @TerenceDavisJr.

Details » https://t.co/pQ2kSuojC9 pic.twitter.com/aHB6wxkz7E

- Toronto Raptors (@Raptors) September 15, 2020
How excited should Raptors fans be for what's to come? Our NBA.com Staff decided on some heights we think he could reach based on what we've seen so far.
Norman Powell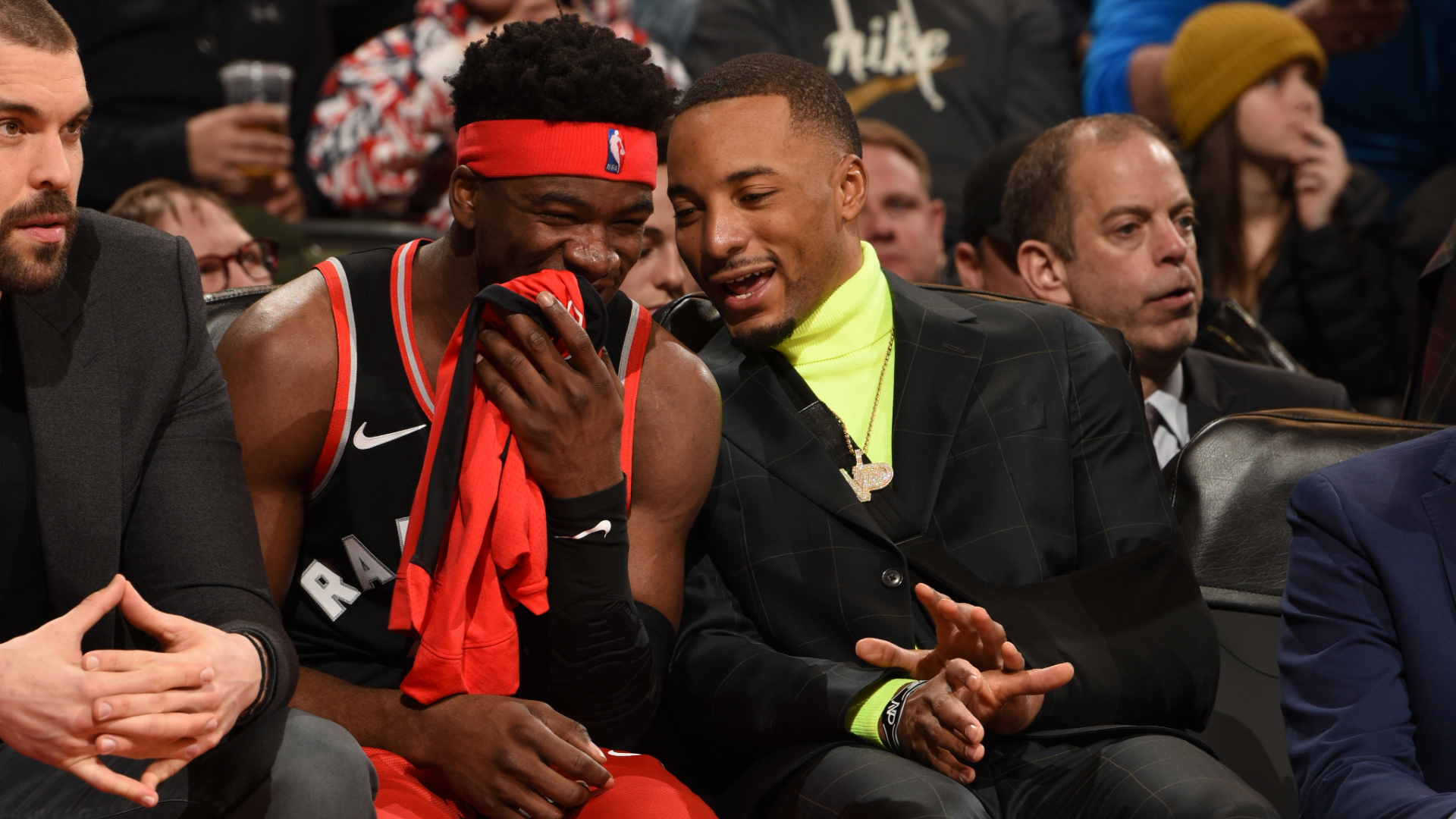 I had a tough time coming up with a comparison for Davis that I felt good about, but the one I kept going back to was Norman Powell.
It has more to do with what kind of role I think Davis is going to grow into rather than an apples-to-apples comparison. That role? A dynamic scorer off the bench, one who can play with and without the ball in his hands. Davis has already proven to be a knockdown shooter, making 41.1 percent of his catch-and-shoot 3s this season. He still has a ways to go as a creator, but I think he has the tools to develop into a solid secondary playmaker.
I know Powell might be an underwhelming answer, especially when compared to some of the other names on this list, but he was legitimately awesome this season. Like, a sneaky Sixth Man of the Year and Most Improved Player candidate. He probably would've been featured more prominently in both award races if it weren't for a slew of injuries that limited him to 52 games. He was that good.
So if Davis develops into this season's version of Powell - someone who is on the short-list for Sixth Man of the Year and can start in a pinch for one of the best teams in the league - the Raptors would've hit a home run once again.
- Scott Rafferty (@crabdribbles)
John Starks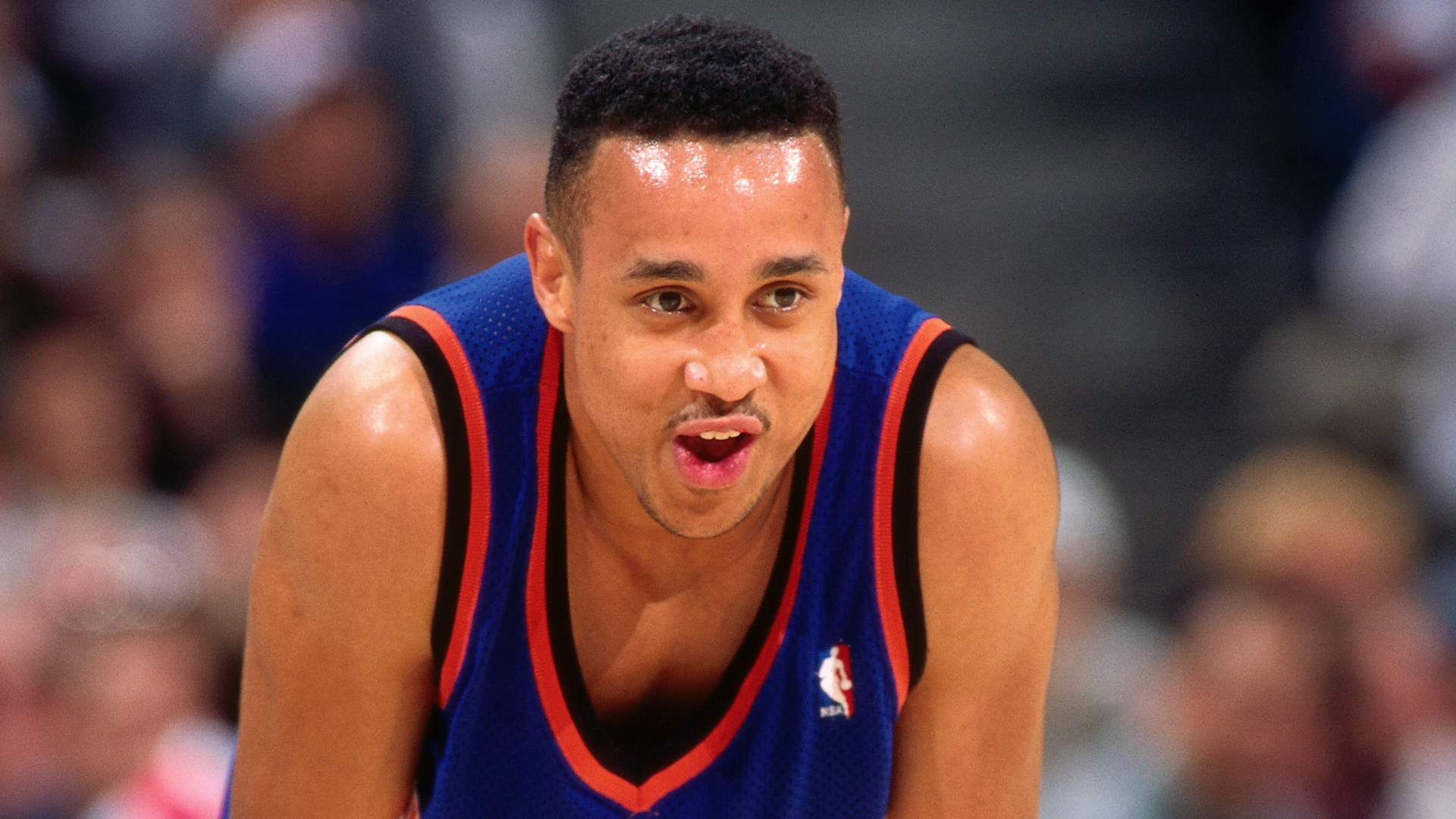 I'm going a little ways back to a '90s darling - another undrafted, tenacious combo guard in the same mould as TD.
John Starks bounced around for several years after college, including stops outside the NBA, finally landing with the New York Knicks at age 25 and quickly becoming a fan-favourite. He sourced his overlooked past as motivation, playing with the proverbial "chip on his shoulder" and infusing energy into the building whenever he took the floor.
Sound familiar?
Starks had the reputation of a tough defender, catching an All-Defensive Team nod in 1992-93 and always making life challenging for star shooting guards like Michael Jordan and Reggie Miller throughout physical playoff battles. Davis has flashed that capability, with the strength, quickness and grind to give established scorers an uncomfortable night.
The 6'4" Davis can also get up like the 6'3" Starks did, and uses that athleticism for explosive finishes over bigger defenders. While Starks was partially known as a 3-point bomber, Davis might be able to eclipse him in the accuracy department, with his 38.8 percent clip this year already surpassing Starks' career-best for a full season of 36.9. For Starks, that all packaged into a consistent mid-teens scorer, which especially under Nick Nurse feels very achievable for the Raptors rookie and at a more efficient level.
The key to unlocking Davis' full upside will be his development as a distributor. Starks was a capable fill-in at lead guard, averaging 5.3 assists per game during his three-year peak with the Knicks. Davis doesn't necessarily need to be at that level statistically, but he'll need to improve his vision and reliability as a primary ball-handler in the pick-and-roll, as broken down by NBA.com's Scott Rafferty.
In his best season, Starks averaged 19.0 points, 5.9 assists, 1.6 steals and 1.9 3s while capturing his lone All-Star nod and leading the Knicks to the Finals. He also won the Sixth Man Award in 1996-97, a role that could potentially be ideal for Davis. While these may seem like lofty goals for TD, no one saw him having any impact whatsoever this year and yet here he sits with the best Real Plus-Minus among all rookies not named Zion Williamson.
The potential is there.
- Alex Novick
Wesley Matthews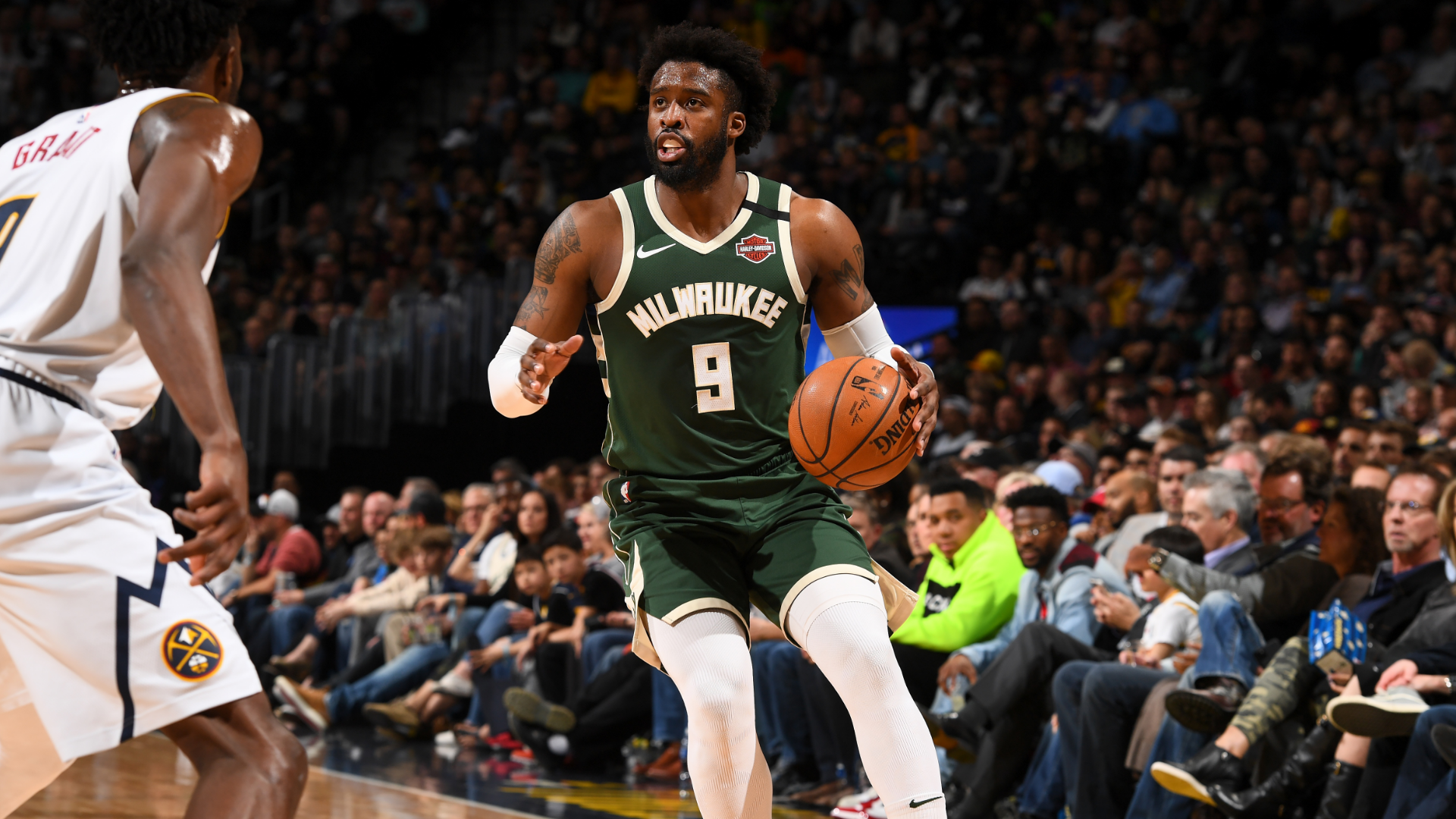 I'm going with Wesley Matthews here.
Like Matthews, Davis provides size at the guard position, great shooting and is super athletic. Oh, and before you lose your mind about Davis and Matthews being put in the same class athletically, let's not forget how athletic rookie Wes Matthews was...
Matthews, who also went undrafted, played in every single Utah Jazz game in his rookie season. He was forced into the starting lineup in more than half of them due to injuries. While his rookie year exceeded expectations, it was his time in Portland that turned him into a household name.
His 3-and-D capability mixed with his athleticism made him a fixture in the Blazer backcourt.
Is he the sexiest player comparison for Davis? No, but Matthews went from an undrafted unknown to a player who has made over $100 million in his career and is still contributing on a championship-contending team 10 years after his debut.
If I'm Terence Davis, I'd sign up for that.
- Carlan Gay (@TheCarlanGay)
DeShawn Stevenson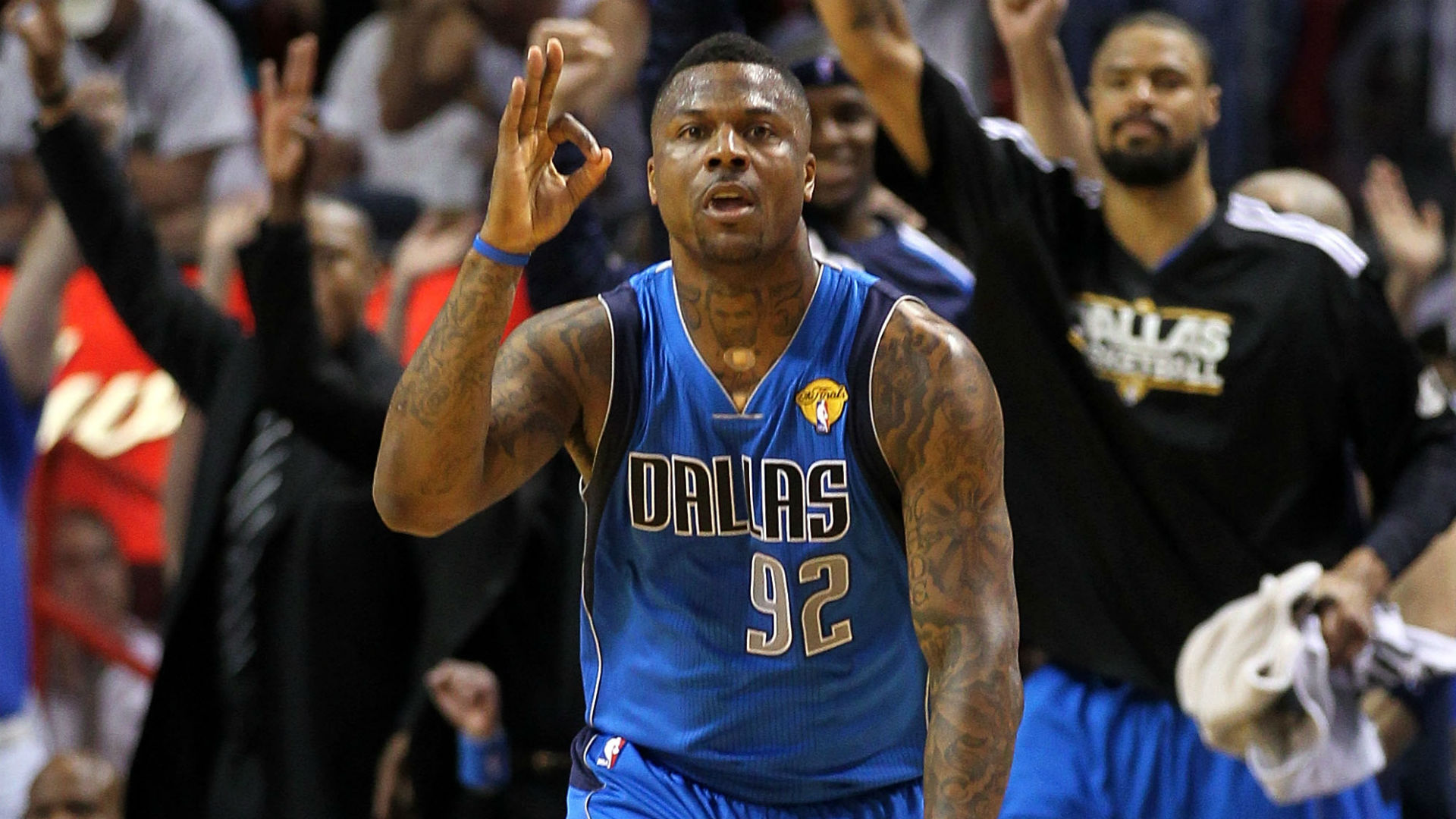 In a way, this felt a little off, seeing how Stevenson didn't exactly live up to lofty expectations placed upon him out of high school, but for some reason, he came to mind. Perhaps it was size or athleticism, or a little bit of both.
Regardless, I want to focus on the times in which Stevenson showed flashes of how good he was supposed to be.
During his three-year peak from 2006-08, Stevenson didn't miss a game, earning 246 starts and posting averages of 11.1 points, 2.8 rebounds and 2.6 assists per game while shooting 38.3% from deep. Helping this narrative is that I witnessed Stevenson at his absolute best up close, as he went for a career-high 33 points, including a game-winning triple in a Washington Wizards win over the New Orleans Hornets on Feb. 25, 2008.
Once his numbers tapered off, Stevenson was still a key contributor for a championship team, starting in 18 of 21 games for the Dallas Mavericks during their title run in 2011. At that point in his career, the 6'5" Stevenson used his athleticism and rebranded himself as a perimeter defender and a bit of a 3-and-D guy, as he hit three triples on three different occasions in the Heat series, all wins.
To be clear, I think Davis has the potential to be better than Stevenson was, purely based on what he showed in his rookie season. Role-wise, however, I think reaching perennial starter status and becoming a contributor for a title team isn't a bad peak at all.
- Gilbert McGregor (@GMcGregor21)
The views on this page do not necessarily reflect the views of the NBA or its clubs.