Happy Birthday, OG!
Toronto Raptors forward OG Anunoby turns 23 on Friday, as he and the team gear up for the restart of the 2019-20 NBA season in Orlando, Florida. After taking a step to the side to make way for Kawhi Leonard in his sophomore campaign, Anunoby has emerged in his third season, averaging career-bests of 10.7 points, 5.4 rebounds, 1.6 assists and 1.4 steals over 63 games (and a team-best 62 starts).
OG Anunoby, first three seasons

| | | | | | | | | | | |
| --- | --- | --- | --- | --- | --- | --- | --- | --- | --- | --- |
| Season | G | GS | MP | FG | FG% | 3P | 3P% | REB | STL | PTS |
| 2017-18 | 74 | 62 | 20.0 | 2.2 | .471 | 1.0 | .371 | 2.5 | 0.7 | 5.9 |
| 2018-19 | 67 | 6 | 20.2 | 2.7 | .453 | 1.0 | .332 | 2.9 | 0.7 | 7.0 |
| 2019-20 | 63 | 62 | 30.1 | 4.2 | .507 | 1.3 | .381 | 5.4 | 1.4 | 10.7 |
And those numbers don't even take into account the defence of Anunoby, who measures as one of the league's most versatile defenders based on data collected by Krishna Narsu of Nylon Calculus and Patrick Miller of The BBall Index.
It would appear that the best is yet to come for the newly-turned 23-year-old, who will undoubtedly be a cornerstone of the Raptors future based on his gradual improvement under the team's renowned player development staff.
MORE: Grades for every Raptor this season
Just how good can he get? Based on where he's at now, our NBA.com Staff decided to explore a few realistic peaks, with respect to some comparable players.
Kawhi Leonard-lite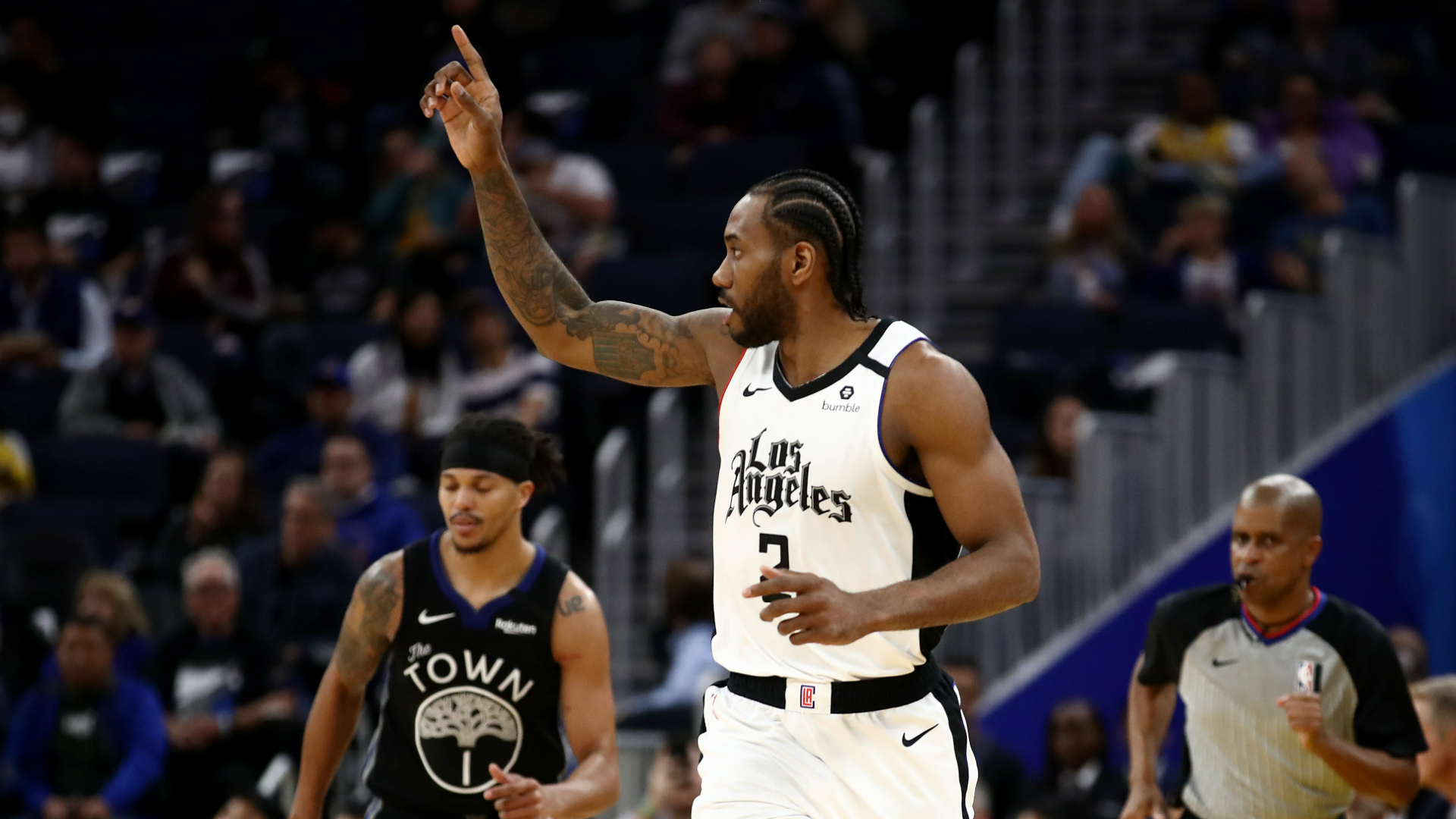 When I learned Anunoby would be turning 23 soon, I decided to humour myself by seeing where he measured up with Kawhi Leonard during their respective age-22 seasons, and, well…
Leonard and Anunoby, Age 22 seasons

| | | | | | | | | | | | | |
| --- | --- | --- | --- | --- | --- | --- | --- | --- | --- | --- | --- | --- |
| | Season | MP | FG | FG% | 3P | 3P% | eFG | FT% | REB | AST | STL | PTS |
| Kawhi Leonard | 2013-14 | 29.1 | 5.1 | .522 | 1.0 | .379 | .576 | .802 | 6.2 | 2.0 | 1.7 | 12.8 |
| OG Anunoby | 2019-20 | 30.1 | 4.2 | .507 | 1.3 | .381 | .584 | .686 | 5.4 | 1.6 | 1.4 | 10.7 |
I'm gonna go ahead and provide a disclaimer before I get too far into this, that I'm placing some serious emphasis on the lite. Leonard earned an All-Defensive Team selection in 2014 and became a household name in the postseason as he won his first Finals MVP award. The very next season he would win the first of two consecutive Defensive Player of the Year trophies. That is… a lot different.
With that being said, I'm putting serious stock into all that Anunoby was able to pick up from Kawhi during their one season as teammates.
Earlier in the year, Anunoby spoke on what he learned from Leonard, specifically lessons to channel his athletic ability by making the most of his hand quickness, strength, vision and overall awareness. I don't think it's a coincidence that he's doubled his steals average and blocked more shots this season (42) than in his first two seasons combined (36).
In Leonard's final season before becoming an All-Star (2014-15), he averaged 16.5 points, 7.2 rebounds, 2.5 assists and a league-leading 2.3 steals over 64 games. Anunoby might not be one year away from that level of production, but I envision his peak production being similar, or at the very least in the 15 points, seven rebounds per game range.
He might not hoist the Defensive Player of the Year trophy, but Anunoby will for sure have a few All-Defensive Team selections to his name and maybe an All-Star selection or two. This is the absolute peak we're speaking of, after all.
- Gilbert McGregor (@GMcGregor21)
Gerald Wallace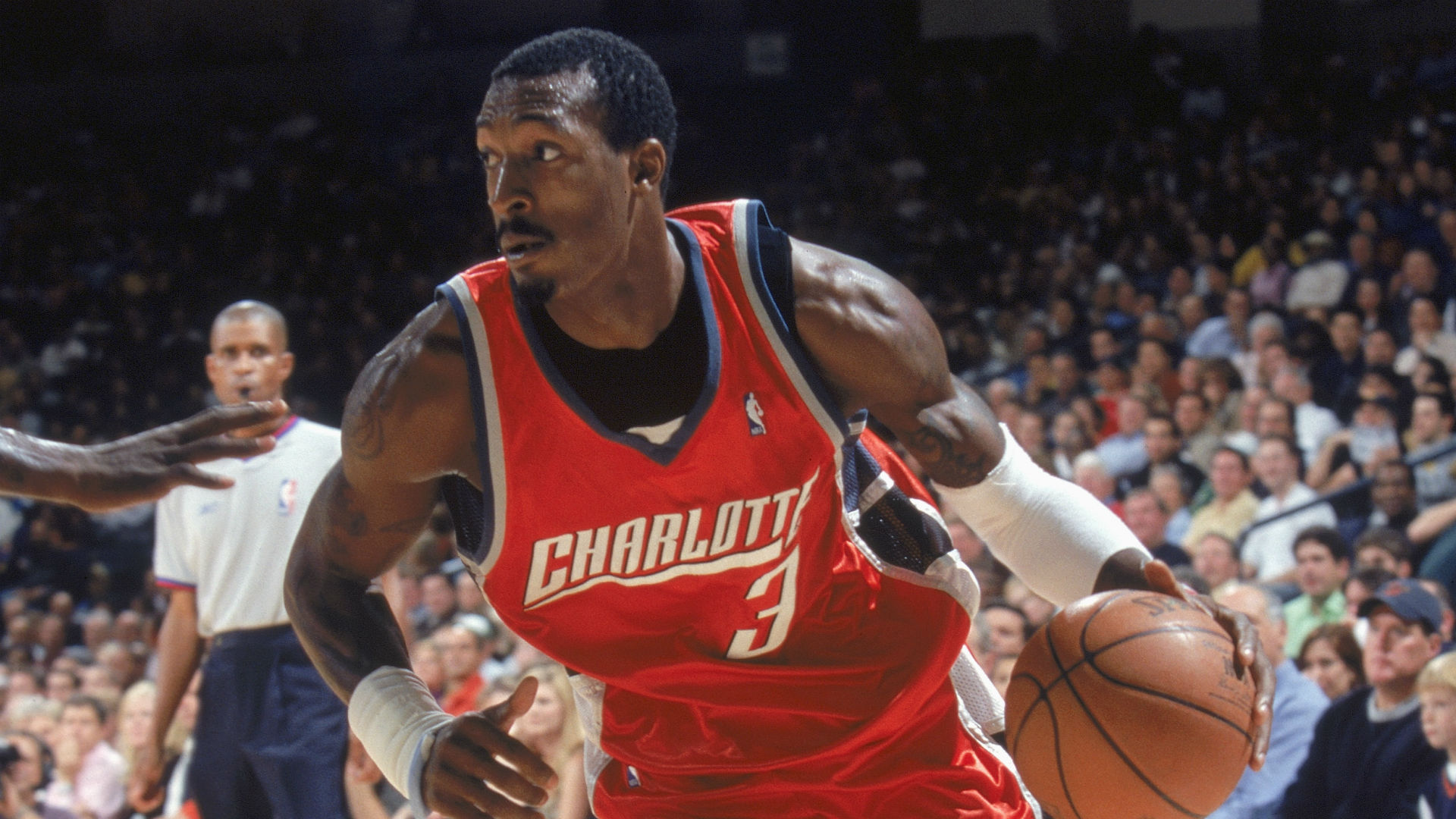 I don't see one legitimate reason why OG can't be the next Gerald Wallace.
First off, OG and Crash have a very similar frame. Both guys are listed at 6'7" with over a 7-foot wingspan, while Anunoby currently packs on a bit more bulk at 230 pounds compared to Wallace's 215. Like Anunoby, Wallace was raw out of college and fell to the 20s in the first round of the draft, with concerns about shooting and ball-handling making GMs doubt whether he'd ever amount to more than an athletic role player who could chip in on D.
After riding the bench for three seasons and sharpening those tools, Wallace was 22-years-old when he first got the opportunity to play 30 minutes per game - the same opportunity OG was given this season at the same age. The results for both guys are nearly identical, with the main differences being that OG has shot much more efficiently and Wallace was better as a rim protector.
Take a look for yourself:
Wallace and Anunoby, Age 22 seasons

| | | | | | | | | | | | | |
| --- | --- | --- | --- | --- | --- | --- | --- | --- | --- | --- | --- | --- |
| | Season | MP | FG | FG% | 3P | 3P% | FT% | REB | AST | STL | BLK | PTS |
| Gerald Wallace | 2004-05 | 30.7 | 4.1 | .449 | 0.2 | .274 | .661 | 5.5 | 2.0 | 1.7 | 1.3 | 11.1 |
| OG Anunoby | 2019-20 | 30.1 | 4.2 | .507 | 1.3 | .381 | .686 | 5.4 | 1.6 | 1.4 | 0.7 | 10.7 |
While Wallace did intially launch his career as a fearsome defender and hustle guy, he soon proved doubters wrong by adding enough offence to be serviceable as a second or third scoring option on a playoff team (not a contending team, but on the board). Helping that cause was improvement in what is also one of OG's biggest weaknesses - free throw shooting - to the point where Wallace surpassed 80 percent in multiple seasons. Wallace's peak came with his lone All-Star nod in the 2009-10 season, where he averaged 18.2 points and a career-high 10 rebounds per game, while shooting 48.4 percent overall and even 37.1 percent from deep.
Though he may never be quite at Wallace's elite level of shot-blocking and rebounding for a 6'7" wing, Anunoby is already talked about as one of the better perimeter defenders in the league and his rebounding rate has increased by roughly 40 percent this season. It's the offensive growth that can get him to Wallace's calibre and even sniff an All-Star selection. Given the degree OG's offence has progressed this year - improved outside shooting, increased driving and increased free-throw rate - it wouldn't be a stretch to see his scoring average reach the mid-to-high teens if awarded more of a green light, even if his impressive efficiency takes a small dip.
Considering Nick Nurse's knack for unlocking his players' optimal scoring ability - five of Toronto's seven core players are averaging career highs in points per game this season - it's not a fool's bet to get behind the concept of "Crash" Anunoby.
- Alex Novick
A better Robert Covington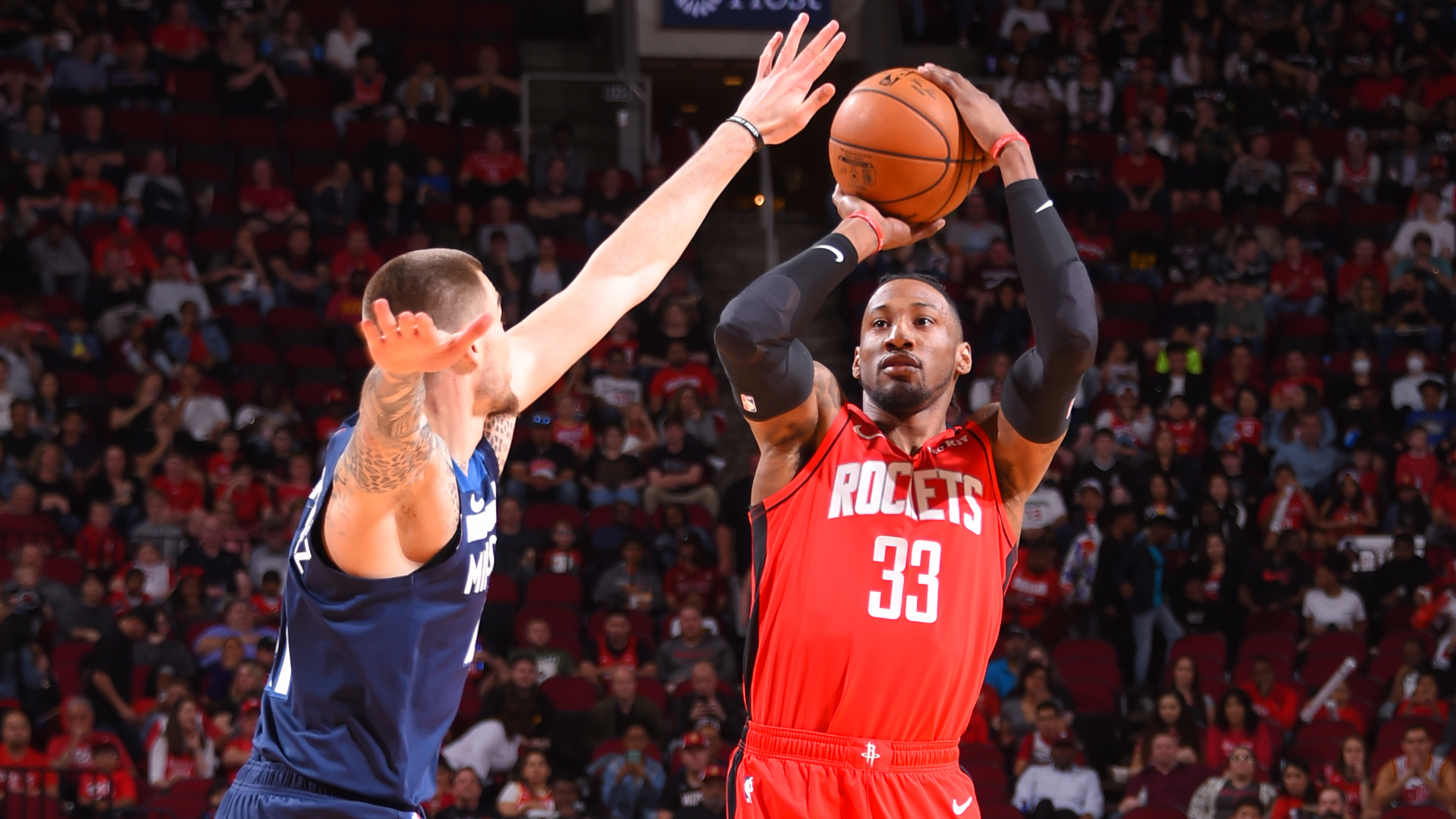 Covington might not be a household name, but he's established himself as a valuable rotational player over the last few seasons with his 3-point shooting and defensive versatility. In his career, he's made 35.8 percent of his 3-point attempts, a solid rate given the volume with which he shoots (6.6 attempts per game). He also made the All-Defensive First Team in 2017-18 and has received some Defensive Player of the Year love a couple of times in his career, although injuries have prevented him from ever being a finalist.
I feel like Anunoby is headed on a similar path as a high-end 3-and-D wing. Not only should he continue to improve as a 3-point shooter, Anunoby has proven to be an elite defender, the type who should make a number of All-Defensive Teams in his career and could one day work his way into a Defensive Player of the Year race. His ability to guard five positions makes him tailor-made for today's NBA as you can slide him into pretty much any lineup and his long arms make him a pesky help defender.
Block of the Night: Oct 26th

▪️ OG Anunoby of the @Raptors pic.twitter.com/mL21kMlDvd

- NBA Canada (@NBACanada) October 27, 2019
Is comparing Anunoby to Covington selling him short? Maybe. Covington has never provided much on offence outside of 3-point shooting and while Anunoby is still quite raw on that end of the floor, he's shown some encouraging signs of improvement as a driver and passer this season. He has the potential to be a far superior offensive weapon than Covington - hence the "a better Robert Covington" comparison - but I still have a hard time seeing Anunoby ever being someone who can either run an offence or go get you a bucket.
There's nothing wrong with that. A knockdown shooter who can guard every position is something every team in the league is looking for in a wing. And the more Anunoby can build on that, the more it will raise his ceiling and his floor, the latter of which is already pretty high.
- Scott Rafferty (@crabdribbles)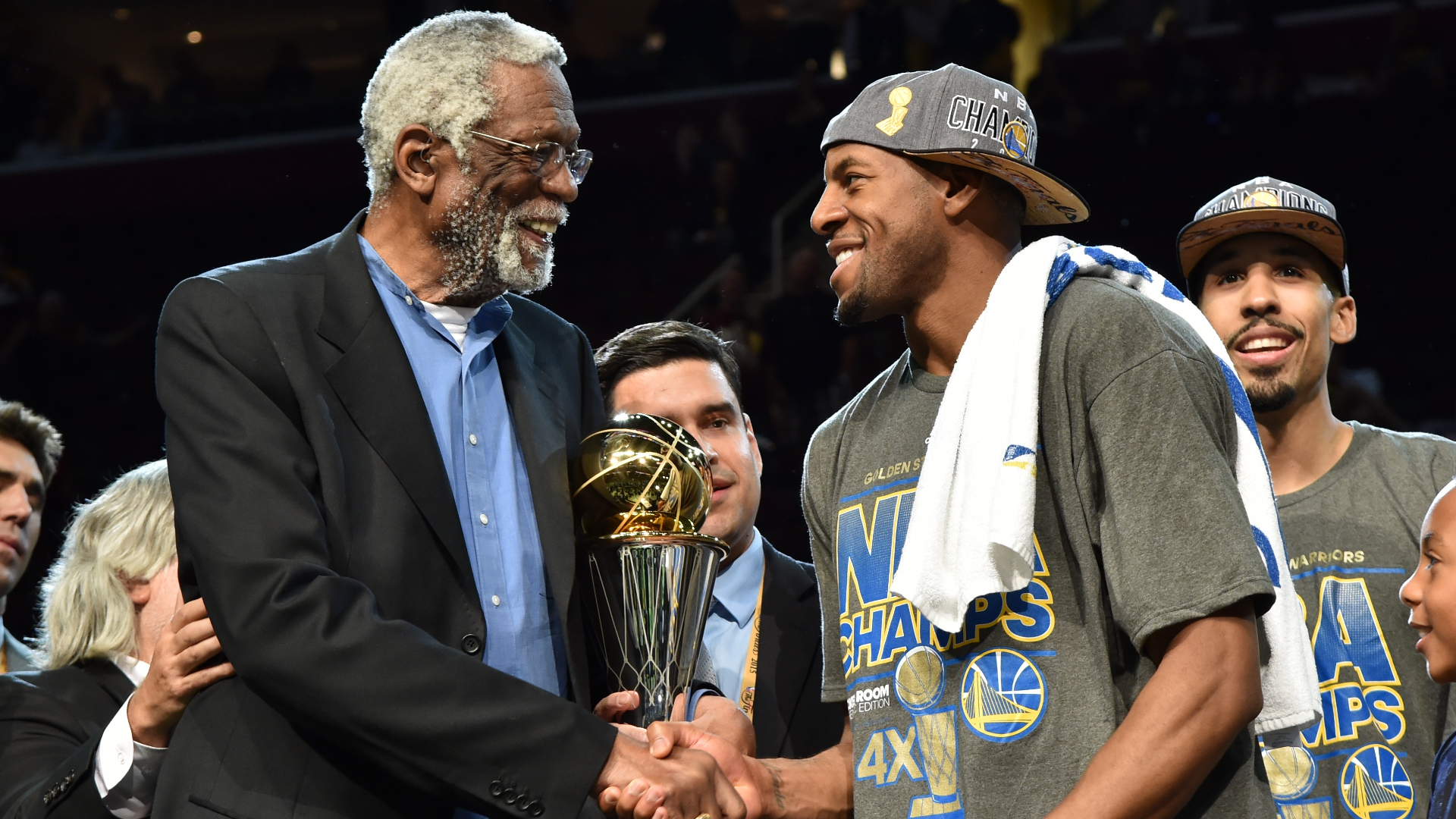 I don't expect OG to add a Finals MVP award to his resume, but when I was searching for a player Raptors fans should be excited for him to turn into, I thought about Andre Iguodala.
A quick look at their age 22 seasons and you'll see that they aren't far off from each other:
Iguodala and Anunoby, Age 22 seasons

| | | | | | | | | | | | | |
| --- | --- | --- | --- | --- | --- | --- | --- | --- | --- | --- | --- | --- |
| | Season | MP | FG | FG% | 3P | 3P% | eFG | FT% | REB | AST | STL | PTS |
| Andre Iguodala | 2005-06 | 37.6 | 4.2 | .500 | 0.7 | .354 | .541 | .754 | 5.9 | 3.1 | 1.6 | 12.3 |
| OG Anunoby | 2019-20 | 30.1 | 4.2 | .507 | 1.3 | .381 | .584 | .686 | 5.4 | 1.6 | 1.4 | 10.7 |
Iguodala broke out the following year with the 76ers when the team decided to move on from Allen Iverson and Chris Webber. More shots were available and Iguodala took advantage of them, upping his production to 18.2 points, 5.7 rebounds, 5.7 assists with a true shooting percentage of 56.2. With the Raptors facing the potential of losing a handful of key pieces via free agency, Anunoby could face the same scenario - more shots could be available for him as early as next season if Fred VanVleet, Serge Ibaka and Marc Gasol are playing in new uniforms.
When the opportunity presented itself Iguodala proved that he could score at a decent clip. Anunoby hasn't had double-digit shots per game available to him yet but there's little doubt in my mind that he'd be able to provide more than just 3-point shooting if that was the case.
Defensively, we know what we're getting with both players. Anunoby has shown this season that he can be one of the better perimeter defenders the league has to offer and with continued growth, he should make his fair share of All-Defensive Teams.
Andre Iguodala is a far cry from the player he once was in Philly and even the solid contributor that he became in Golden State, but at age 36 he still has value in the league. If the Raptors can get Anunoby to play and contribute till the age of 36, they've hit the jackpot.
- Carlan Gay (@TheCarlanGay)
More stretchy Andre Roberson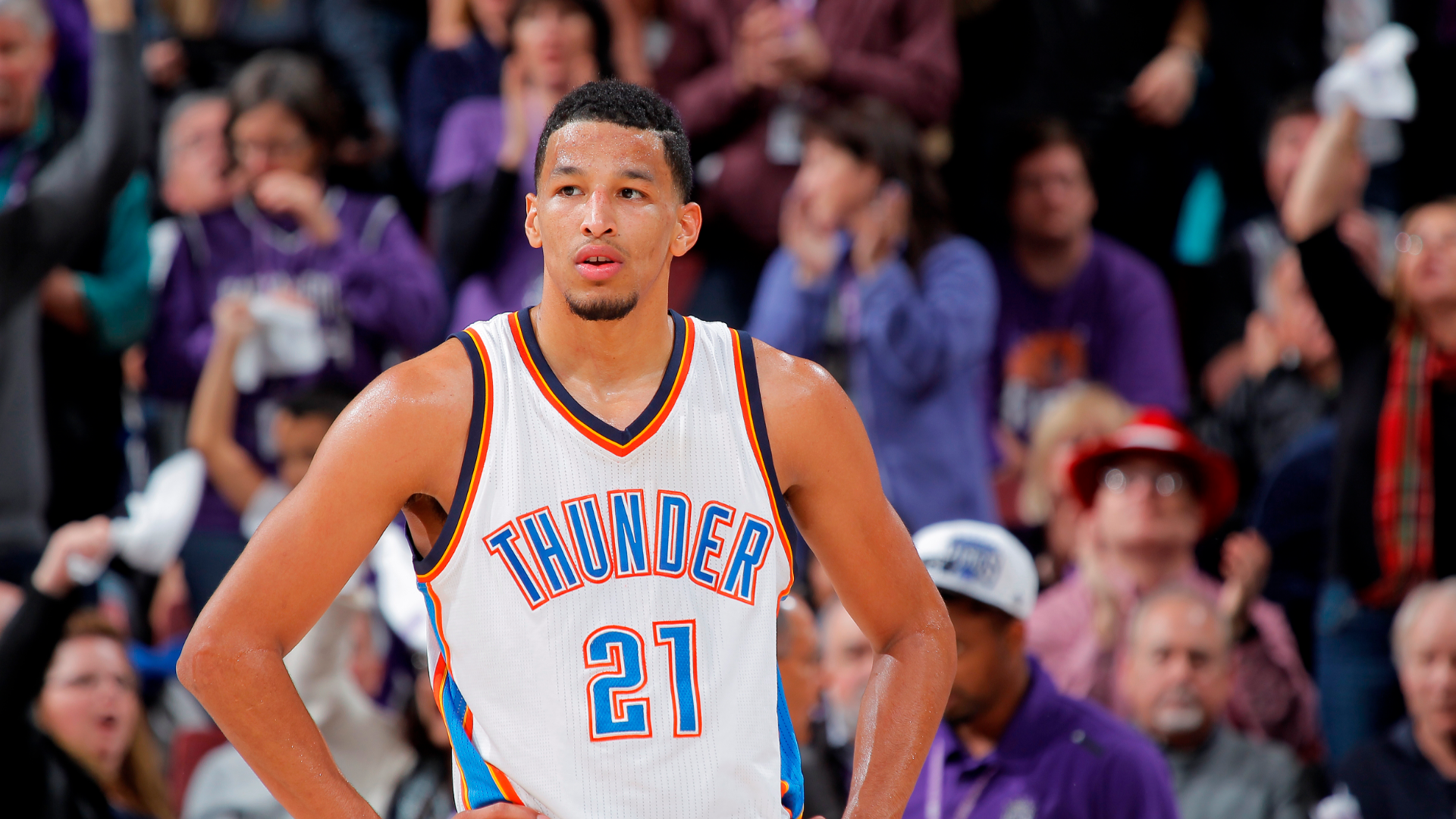 I'm definitely not getting invited to the birthday party.
Look, I like Anunoby. But if we're going to go glass half-full, can we agree to not fill the cup to 80% capacity?
Kawhi Leonard is a two-time Finals MVP and might be the best player in the NBA.
Gerald Wallace was a stat-stuffing lone All-Star on a playoff team.
Robert Covington was perhaps the most sought after 3-and-D player in the entire league six months ago.
Andre Iguodala led the 76ers in scoring three straight years in his prime and later won a Finals MVP.
According to the 2019-20 NBA player survey released at the start of the season, the average NBA player stands 6'6.5" tall and weighs 219 pounds. Fittingly, Anunoby comes in a 6'7" inches and 232 pounds, not far off from your average NBA player. A few weeks ago, I ranked every Raptors starter relative to other starters at their position. Anunoby's ranking? 15th out of 30... right smack in the middle.
MORE: Where every Raptor starter ranks at their position
While it's reasonable to expect him to keep getting better, I'm not sure just how far his ceiling extends beyond where he's currently at. Defensively, he could certainly someday warrant All-Defense consideration. He's an incredible athlete with active hands and can even provide some rim protection in a pinch. Given his incredible strength for his size, I liken him somewhat to pre-injury Andre Roberson, a strong defensive player who could guard one through four, but carried major offensive limitations.
Anunoby is a MUCH better shooter than Roberson, but let's not pretend he's out there creating much offence for himself either. All but seven of his 211 3s have come with no defender within four feet and all but four of his made 3s have been assisted. He's carved out a role in Toronto similar to what Roberson did in Oklahoma City prior to a rash of injuries that's left him sidelined for much of the last two years.
Never more than a fourth or fifth option, Roberson's role was simple: make life miserable for the other team's best player. Nothing more, nothing less.
Every great team needs those pieces and they aren't easy to come by. If that's the type of player Anunoby becomes (and you could argue he's already there), that should be considered a win. To be much beyond that requires an offensive leap that I'm just not sure is in the cards.
Another player who comes to mind is former Spurs lockdown defender Bruce Bowen. But even Bowen would go on to make eight straight All-Defense teams and won three championships before getting his jersey retired by the San Antonio Spurs. I don't think I'm quite ready to start planning Anunoby's jersey retirement in Scotiabank Arena quite yet. Let's just have some birthday cake and celebrate Anunoby for what he is: a perfectly solid 3-and-D player with an important role on a championship-contending team.
- Micah Adams (@MicahAdams13)
The views expressed here do not represent those of the NBA or its clubs.