On Tuesday, Giannis Antetokounmpo made a big commitment to the Milwaukee Bucks.
The two-time MVP announced on social media that he is "blessed" to be a part of the Bucks for the next five years, signalling that he has agreed to a five-year extension with the franchise.
According to Shams Charania of The Athletic, Antetokounmpo has agreed to just that, signing a five-year, $228.2 million extension with the Bucks, making for the largest contract in NBA history.
This is my home, this is my city.. I'm blessed to be able to be a part of the Milwaukee Bucks for the next 5 years. Let's make these years count. The show goes on, let's get it. 🤎🙏🏽 pic.twitter.com/895tCBE9RK

- Giannis Ugo Antetokounmpo (@Giannis_An34) December 15, 2020
Antetokounmpo agreeing to an extension with the Bucks impacts every team in the league to some degree - if nothing else, it guarantees that Milwaukee is going to continue being a powerhouse in the Eastern Conference - but it impacts the Toronto Raptors more than most.
It's no secret that the Raptors were considered to be among the front-runners to sign Antetokounmpo next offseason had he declined a supermax extension with the Bucks to become an unrestricted free agent. According to Doug Smith of The Toronto Star, the Raptors didn't want to extend a deal past the upcoming season for Serge Ibaka, who left the franchise as an unrestricted free agent this offseason to sign a multi-year contract with the LA Clippers, likely to preserve cap space in case Antetokounmpo became a free agent next offseason.
It's safe to assume it was a similar deal with Marc Gasol, who left the Raptors in free agency to sign a multi-year contract with the Los Angeles Lakers.
The Raptors even structured Fred VanVleet's four-year, $85 million contract to dip in 2021-22 to maximize cap space for next offseason. That alone wouldn't have been enough for them to go after Antetokounmpo, but the Raptors were an additional move or two away from carving out max cap space.
With Antetokounmpo now off the table, the Raptors turn to Plan B.
What is Plan B? It isn't quite as clear, but there are a few things it could include.
Shifting gears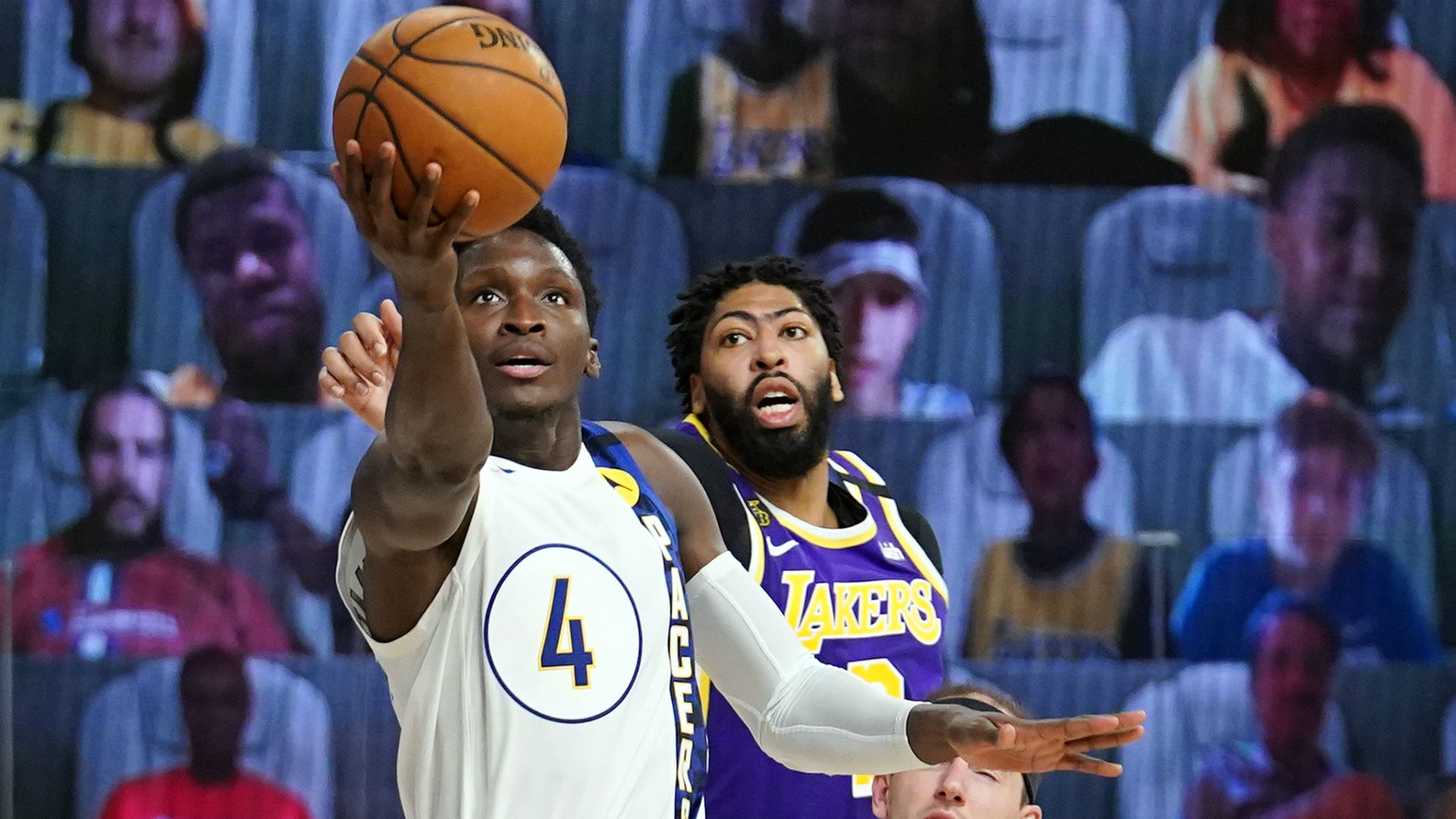 The 2021 free-agent class is quickly losing star power with Antetokounmpo, Paul George, Anthony Davis and LeBron James each inking long-term deals this offseason, but there are still some players the Raptors could pursue with their cap space.
To name a few: Kawhi Leonard, who has a player option in his contract for the 2021-22 season, DeMar DeRozan, Rudy Gobert and Victor Oladipo.
Leonard is the only one of those players in the same class as Antetokounmpo and a reunion with the Raptors seems unlikely, but there are still some All-Star calibre players set to be unrestricted free agents next offseason.
The alternative is to use that money to find role players who better complement VanVleet and Pascal Siakam, both of whom are under contract through 2023-24. (Siakam's contract is guaranteed for that season, whereas VanVleet has a $22.8 million player option). Which direction the Raptors go could depend on how the two of them, plus OG Anunoby, progress this season.
Either way, the Raptors are going to have their work cut out for them after this season because Kyle Lowry, Patrick McCaw, Stanley Johnson and Alex Len are each going to be unrestricted free agents in 2021. Norman Powell could join them - he has an $11.6 million player option for the 2021-22 season - as could Aron Baynes - he has a $7.3 million team option for 2021-22.
That could leave the Raptors with a number of important positions to fill in free agency. Such is the cost of structuring contracts with a particular offseason in mind.
Extension time?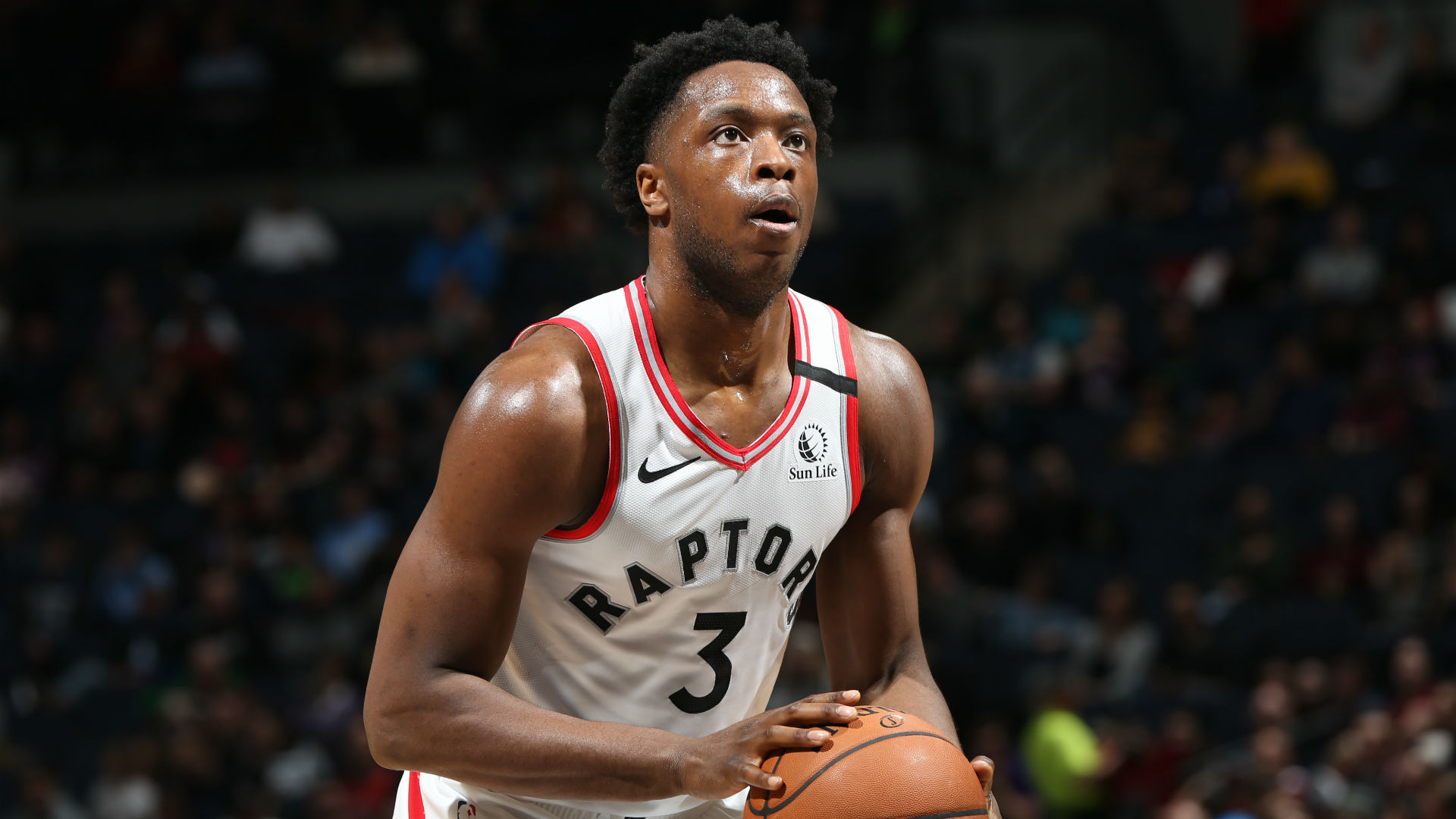 During the offseason, I wrote about the case for and against signing Anunoby to an extension this offseason.
The skinny is that Anunoby is eligible to sign a rookie-scale extension before the start of the 2020-21 season. If he doesn't sign an extension, he will become a restricted free agent next season, meaning the Raptors will have the option of matching any offer he receives from another team.
The case for signing Anunoby now is that the Raptors would avoid him getting an offer they aren't comfortable matching, putting them at risk of him leaving Toronto without getting anything in return for him. The case against signing him now is another season of development would give the Raptors more clarity over what his extension should look like and - you guessed it - it would keep their books as open as possible for 2021.
As I wrote at the time...
Right now, Anunoby has an $11.6 million cap hold for the 2021-22 season. If he were to sign an extension this offseason, his salary in the first year of his extension would replace that number.

In other words, anything over $11.6 million in the first year of his extension would eat into the max amount of cap space the Raptors are currently projected to have.

The reason that matters: 2021 is the summer in which a number of Tier 1 players could become free agents, including Giannis Antetokounmpo, who the Raptors are reportedly hoping to pursue should he become available. According to Basketball Insiders, the Raptors currently have $31.1 million committed to their roster for the 2021-22 season, giving them plenty of room to offer a max contract to someone like Antetokounmpo, but that doesn't include Anunoby's cap hold, Powell's $11.6 million player option and whatever Fred VanVleet makes on his next contract should he re-sign with Toronto this offseason.
If the Raptors are no longer interested in going big fish hunting next offseason, the case for signing Anunoby now only grows stronger. He figures to be a big part of the franchise moving forward and has improved enough to this point of his career to think that he'll continue to develop. There should be plenty of interest on both sides to get a deal done.
Peruse the trade market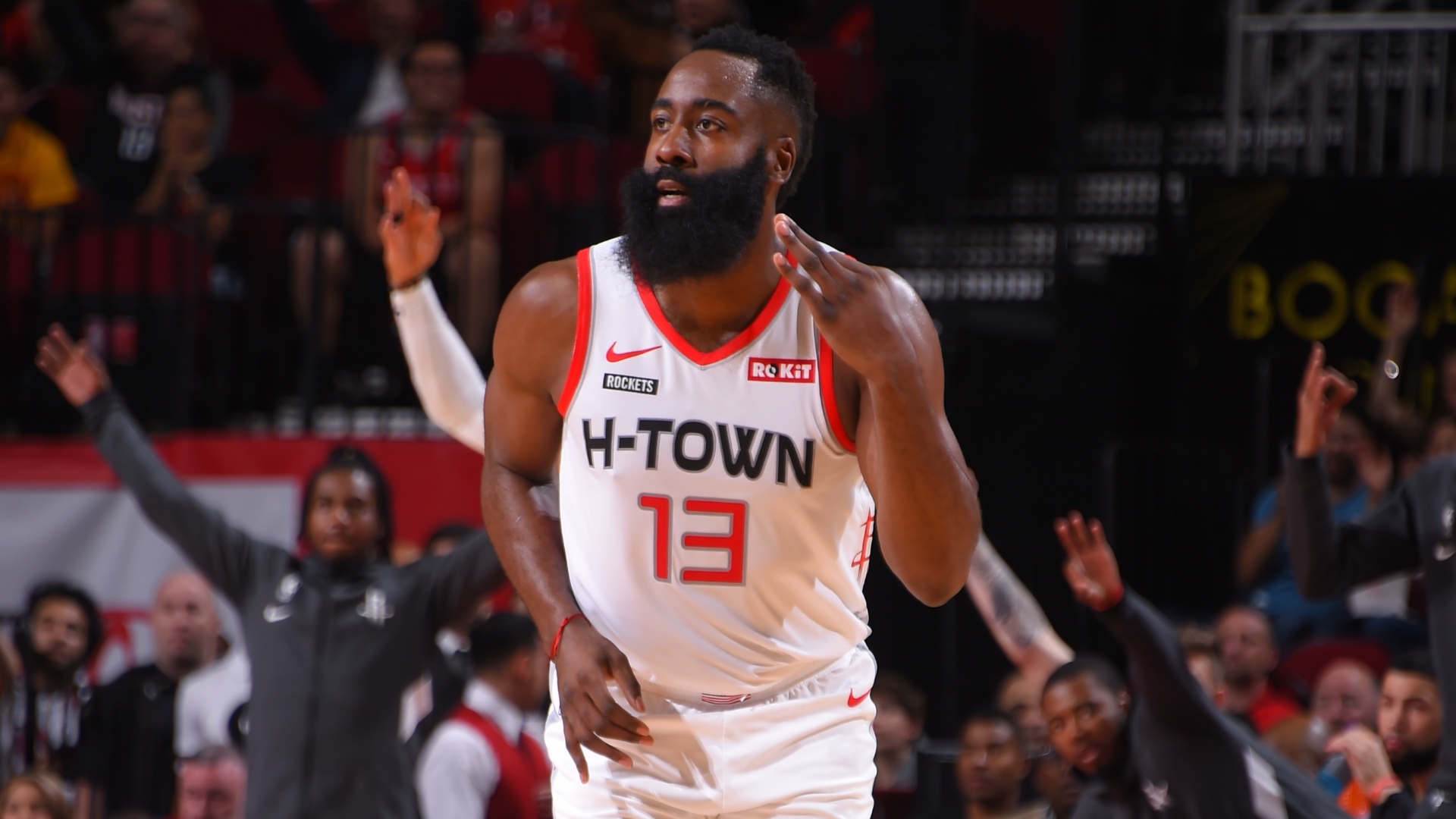 Last but not least, the Raptors could look to upgrade their roster with a trade.
The biggest name in the trade market right now is James Harden. While the Raptors haven't been mentioned as one of the teams on Harden's list, they do have enough assets to pursue him or any other All-Star who might become available in the next few months.
MORE: Should the Raptors trade for Harden?
That's not to say the Raptors could offer the best package for someone like Harden. (The Philadelphia 76ers would be tough to beat if they put all their chips on the table, as would the Boston Celtics, Denver Nuggets and Miami Heat). But they at least have enough expiring contracts, interesting young assets, top-end talent and draft picks to be in the conversation.
Plus, Masai Ujiri has shown that he's not afraid to make big moves before. As long as he's with the Raptors, nothing can be ruled out.
The views on this page do not necessarily reflect the views of the NBA or its clubs.