There's a chance that Serge Ibaka and Marc Gasol won't be on the Toronto Raptors next season.
Not only are they both unrestricted free agents this offseason, making them free to sign with any team in the league, there should be a decent amount of interest in both of them. Ibaka is coming off of the highest scoring season of his career, proving himself to be one of the better scorers at the centre position. Gasol is clearly on the decline, but his passing, 3-point shooting and interior defence make him an appealing option for any title contender with a hole at centre.
MORE: Evaluating Ibaka ahead of free agency | Free agent destinations for Gasol
If Ibaka and/or Gasol were to leave, the Raptors would likely turn to free agency for centre replacements to shore up their frontcourt.
Here's who the Raptors could be in the market for if that does happen.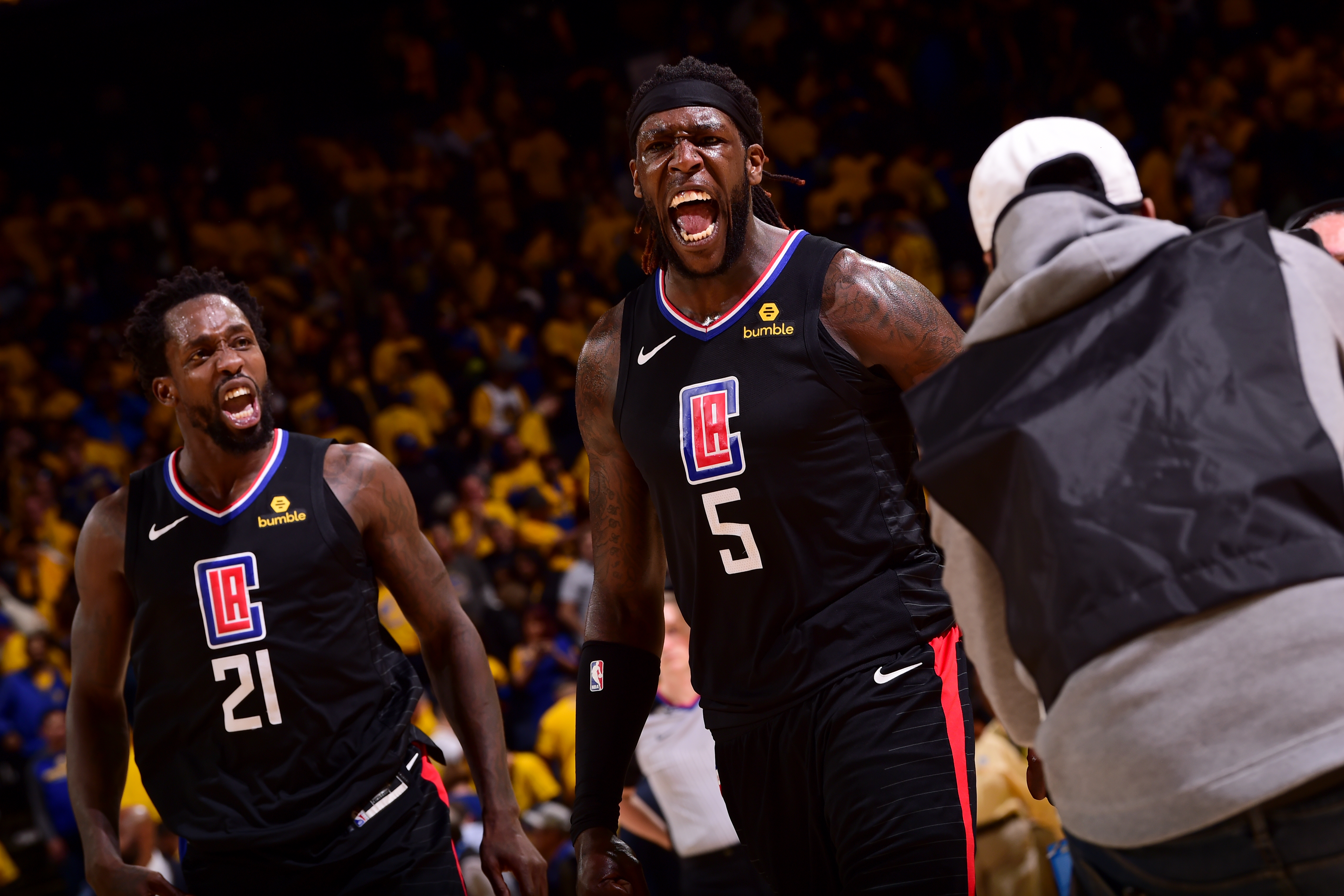 Montrezl Harrell, LA Clippers (unrestricted)
The 2019-20 Sixth Man of the Year, Harrell is coming off of a season in which he averaged career highs of 18.6 points and 7.1 rebounds per game. He's one of the league's best rollers and cutters, and he's improved as a face-up scorer out of the post. His size limits his potential as a shot blocker, but he's developed into a solid rim protector and has some switchability.
Christian Wood, Detroit Pistons (unrestricted)
Any team signing Wood will be hoping that how he finished this season is a sign of what's to come. Starting in 11 of Detroit's last 13 games, he averaged 22.8 points, 9.9 rebounds, 2.0 assists and 1.0 blocks while shooting 56.2 percent from the field and 40.0 percent from 3-point range. Having played very little prior to this season, Wood is still somewhat of an unknown.
Aron Baynes, Phoenix Suns (unrestricted)
Baynes is a veteran who has been a part of championship-level teams before. He thrived as a starter in Phoenix this season, averaging a career-best 11.5 points per game while shooting 35.1 percent from 3-point range on 4.0 attempts per game. Baynes is a serviceable defender, a strong screen-setter and a much improved 3-point shooter.
Tristan Thompson, Cleveland Cavaliers (unrestricted)
Thompson averaged a double-double for the second season in a row, scoring 12.0 points per game to go along with 10.1 rebounds. He's still at his best when he's doing the dirty work, but Thompson flashed some potential as a shooter this season, going 9-for-23 from 3-point range. Entering this season, he was 0-for-9 from the perimeter in his career.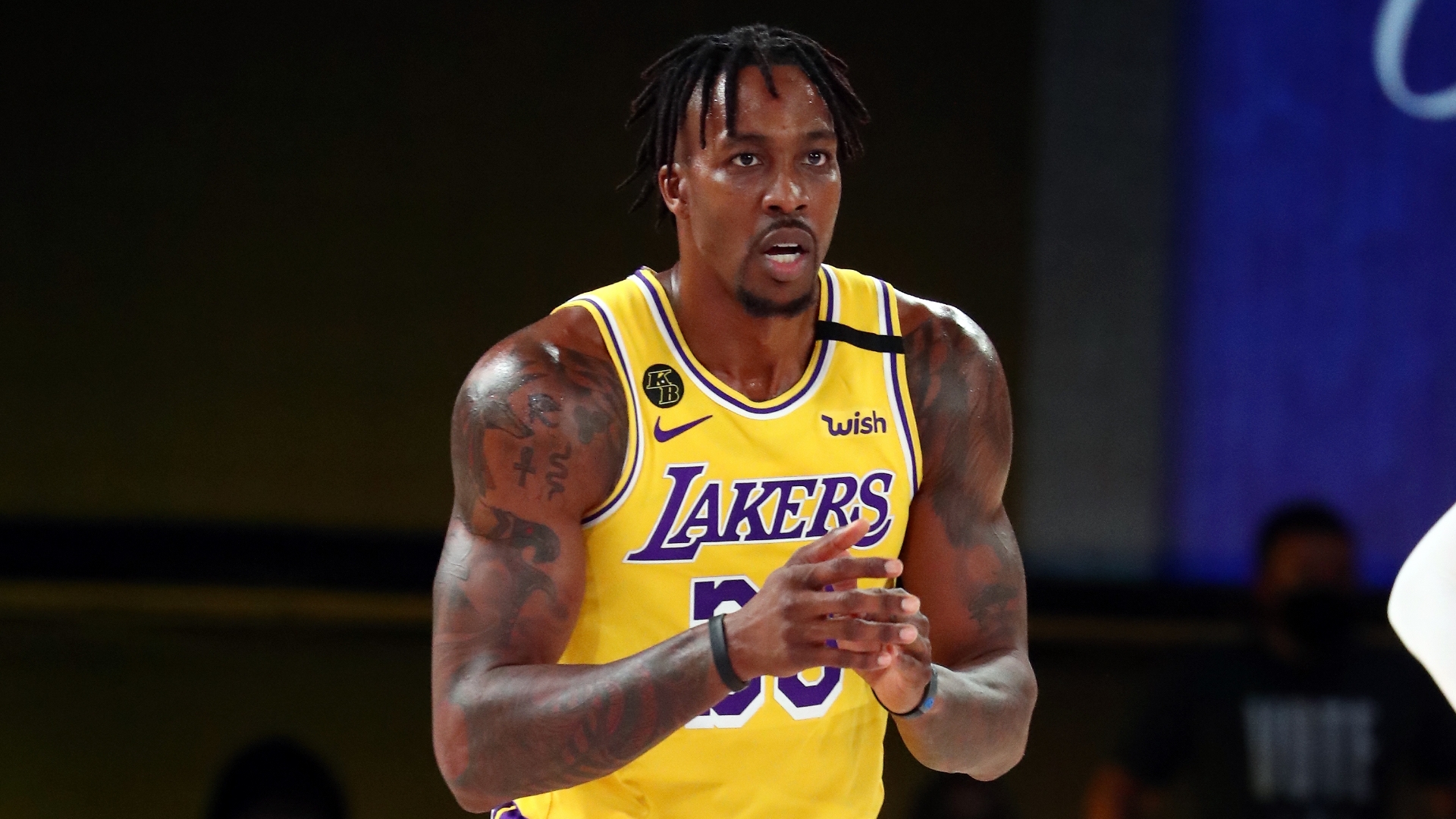 Dwight Howard, Los Angeles Lakers (unrestricted)
Howard proved that he is still an impact player this season, coming off the bench for the Lakers with averages of 7.5 points, 7.3 rebounds and 1.1 blocks per game. He's still a capable defender, rebounder and finisher around the basket when locked in. He received a vote for Sixth Man of the Year and was a factor in the Lakers' Conference Finals win over the Denver Nuggets.
Hassan Whiteside, Portland Trail Blazers (unrestricted)
For the second time in his career, Whiteside led the league in blocks per game (2.9) this season. He also averaged 15.5 points and 13.5 rebounds per game on 62.1 percent shooting from the field, all of which were the second-highest totals of his career. The concern with Whiteside is this isn't the first time he's played his best basketball in a contract year.
Derrick Favors, New Orleans Pelicans (unrestricted)
Favors is one of the better rebounders in this free agent class, especially on the offensive glass. His 3.2 offensive rebounds per game put him behind only seven players for most in the league this season. He's not much of a scorer, but he's a threat on putbacks, cuts and rolls.
Mason Plumlee, Denver Nuggets (unrestricted)
Plumlee has developed into a solid backup at the centre position, someone who can make plays on the defensive end and finish at a high rate around the basket on offence. He's also a good passer. He averaged 5.2 assists per 36 minutes this season, tying him with Domantas Sabonis for the fourth-best rate among centres.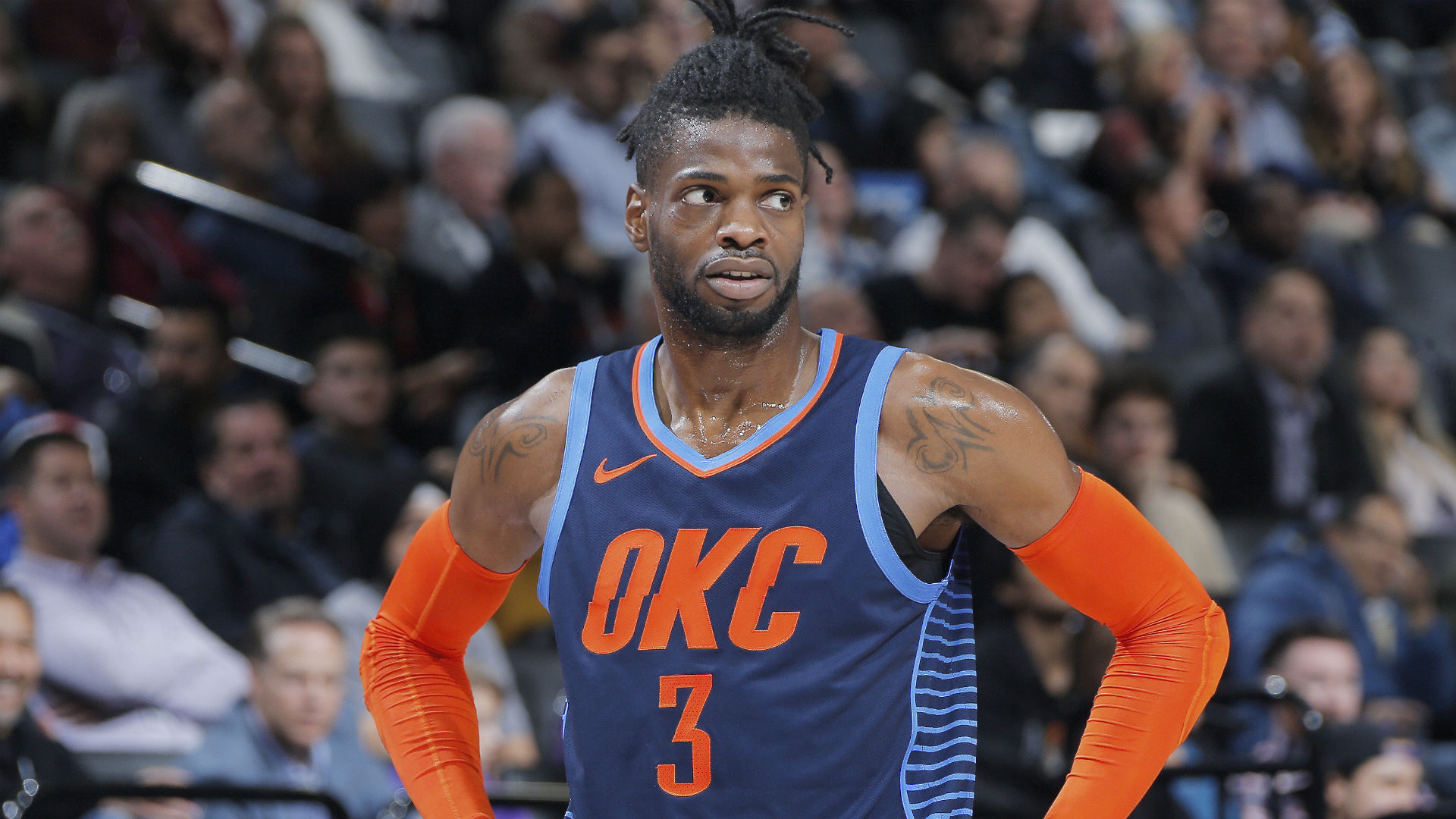 Nerlens Noel, Oklahoma City Thunder (unrestricted)
If Noel isn't the best athlete on this list, he's up there. He's always been known for his ability to protect the rim - Noel averaged 1.5 blocks per game this season, tied for the second-highest rate in his career - but he can rim-run, is an alley-oop target around the basket and has the touch to finish from floater range on short rolls.
Harry Giles, Sacramento Kings (unrestricted)
Giles feels like someone the Raptors might take a flier on. He has yet to put it all together, some of which has to do with injuries, but his talent is undeniable. He has good instincts as a cutter and rebounder, can shoot from midrange and is a special passer. He would make for an interesting buy-low option for the Raptors.
Meyers Leonard, Miami Heat (unrestricted)
A stretch five. Over half of Leonard's field goal attempts came from the 3-point line this season and he converted those opportunities at a 41.4 percent clip. He started at centre in 49 of the 51 games he appeared in for the Heat in the regular season but played in only three games in the playoffs.
DeMarcus Cousins, Los Angeles Lakers (unrestricted)
Cousins is a four-time All-Star and two-time member of the All-NBA Second Team with career averages of 21.2 points, 10.9 rebounds and 3.2 assists per game. He's still only 30 years old, but he's suffered three setbacks in recent years, tearing his left Achilles during the 2017-18 season, his left quadriceps in 2019 NBA Playoffs and his ACL in his left knee prior to the 2019-20 season.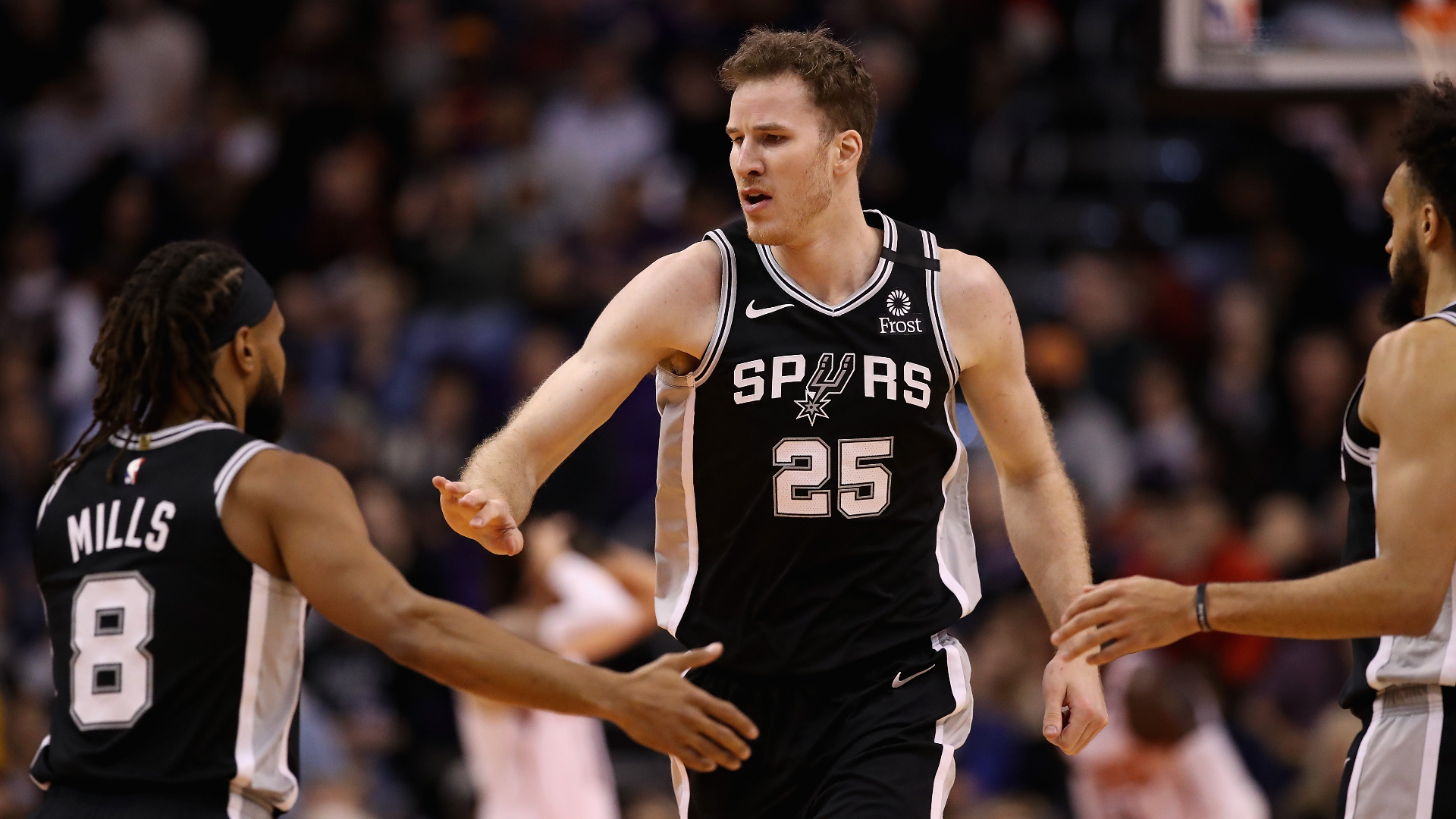 Jakob Poeltl, San Antonio Spurs (restricted)
There's a familiarity here, as Poeltl spent two seasons with the Raptors before being traded to the Spurs as a part of the Kawhi Leonard trade. He's a restricted free agent, meaning the Spurs will have the option of matching any offer he signs. Poeltl averaged 11.4 points, 11.5 rebounds, 3.6 assists and 2.9 blocks per 36 minutes this season.
Robin Lopez, Milwaukee Bucks (player option)
Lopez has a $5.0 million player option for next season. He profiled as one of the most effective rim protectors in the league this season, holding opponents to 44.4 percent shooting around the basket. Similar to Thompson, he flashed some potential as a long range shooter, going 35-for-105 from 3-point range.
Kelly Olynyk, Miami Heat (player option)
Olynyk has a $12.2 million player option for next season. He averaged a career-low 19.4 minutes per game this season but shot a career-best 40.6 percent from the perimeter on 3.5 attempts per game. He's a better passer than his 1.7 assists per game this season would suggest.
Enes Kanter, Boston Celtics (player option)
Kanter has a $5.0 million player option for next season. He's a limited defender but a productive player, posting career averages of 11.6 points and 7.6 rebounds in only 21.7 minutes per game.
The views on this page do not necessarily reflect the views of the NBA or its clubs.