Like Fred VanVleet, Serge Ibaka, Marc Gasol and Rondae Hollis-Jefferson, Chris Boucher will be a free agent this offseason.
Unlike them, Boucher will be a restricted free agent, not an unrestricted free agent, meaning the Toronto Raptors will have the choice of matching any offer he receives.
FREE AGENT DESTINATIONS: VanVleet | Ibaka | Gasol | Hollis-Jefferson
It'll be interesting to see what the breaking point is for the Raptors in that regard. Boucher grew tremendously this season, to the point where he worked his way into the rotation and helped swing several important games, but there are still some question marks in his game and he's already 27 years old despite this being his third season in the NBA.
While the Raptors are lucky in that there aren't many teams with cap space this offseason, there are several teams that could make Boucher an offer, starting with the...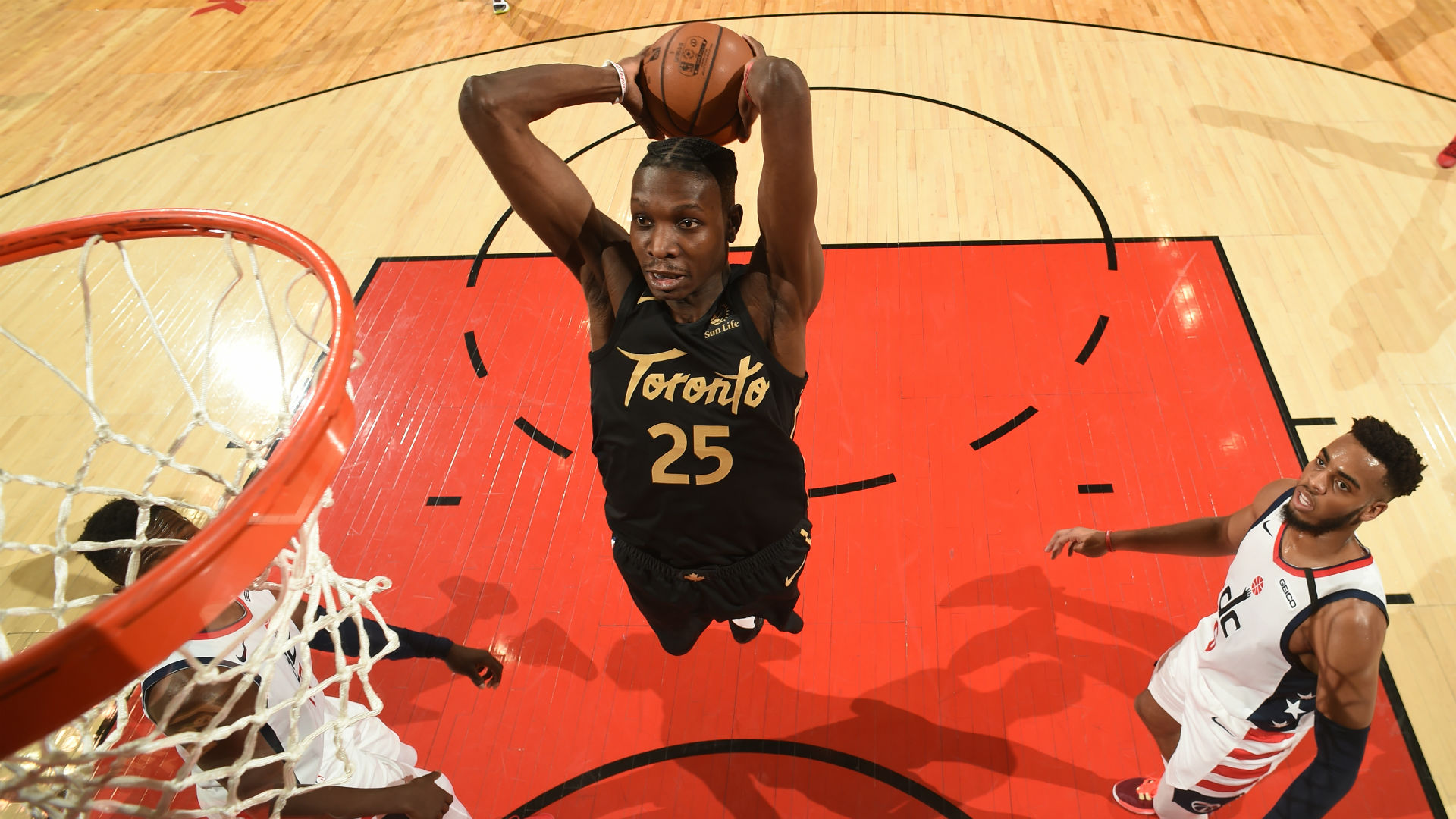 This is my favourite destination for Boucher.
Even though the Rockets decided to get rid of all but one of their centres this season to go all-in on small ball, Boucher isn't a traditional big. He's primarily a floor spacer on offence - 39.5 percent of his field goal attempts came from the 3-point line this season - and while he guards mostly power forwards and centres, he's capable of defending the perimeter.
One of my favourite stats that was unearthed by The Athletic's Blake Murphy: Boucher blocked a total of 12 3-pointers this season. There were only six players in the entire league who blocked more and each one of them played considerably more minutes.
You probably don't want Boucher switching onto every position like P.J. Tucker and Robert Covington do, but he would give the Rockets more size in the frontcourt without sacrificing much versatility. The Rockets will likely be on the market for a forward or centre this offseason as well, with Tyson Chandler, Thabo Sefolosha, Bruno Caboclo, DeMarre Carroll and Jeff Green set to be free agents.
Boucher isn't someone Houston is going to break the bank over, but he'd make for an interesting second or third-string forward/centre.
Now is probably a good time to talk about Boucher's 3-point shooting.
I know I just said that he serves the role of a floor spacer on offence, but Boucher shot 32.2 percent from the perimeter this season. He wasn't much better last season either. Granted, he appeared in only 28 games for the Raptors and played limited minutes, but he knocked down only 32.4 percent of his 3-point attempts.
That puts Boucher at 32.1 percent from the 3-point line for his career, a worrying mark considering almost all of those 3-point attempts have been catch-and-shoot and lightly contested.
If he were a better 3-point shooter, Boucher would almost certainly have more suitors this offseason. And yet, any team that makes an offer for him will be hoping that he can turn himself into a more efficient 3-point shooter in the years to come. (I will say, Boucher sure isn't afraid to shoot 3s, which is both a gift and a curse. On one hand, he probably shouldn't be taking as many as he does if we're playing the percentage game. On the other, you'd like to think that someone who lets it fly as confidently as he does will find a way to make them drop eventually.)
If he can, Boucher makes a lot of sense for a team like the Pelicans, who are built around a power forward who doesn't offer much floor spacing in Zion Williamson. Boucher's comfort playing on the perimeter would provide important spacing for Williamson on offence - Williamson is already one of the most devastating paint scorers in the league - and his ability to protect the rim would take some pressure off of Williamson defensively.
Basically, Boucher ticks two of the same important boxes that Ibaka does. The biggest difference is the Pelicans would be able to get Boucher for a lot less money than Ibaka.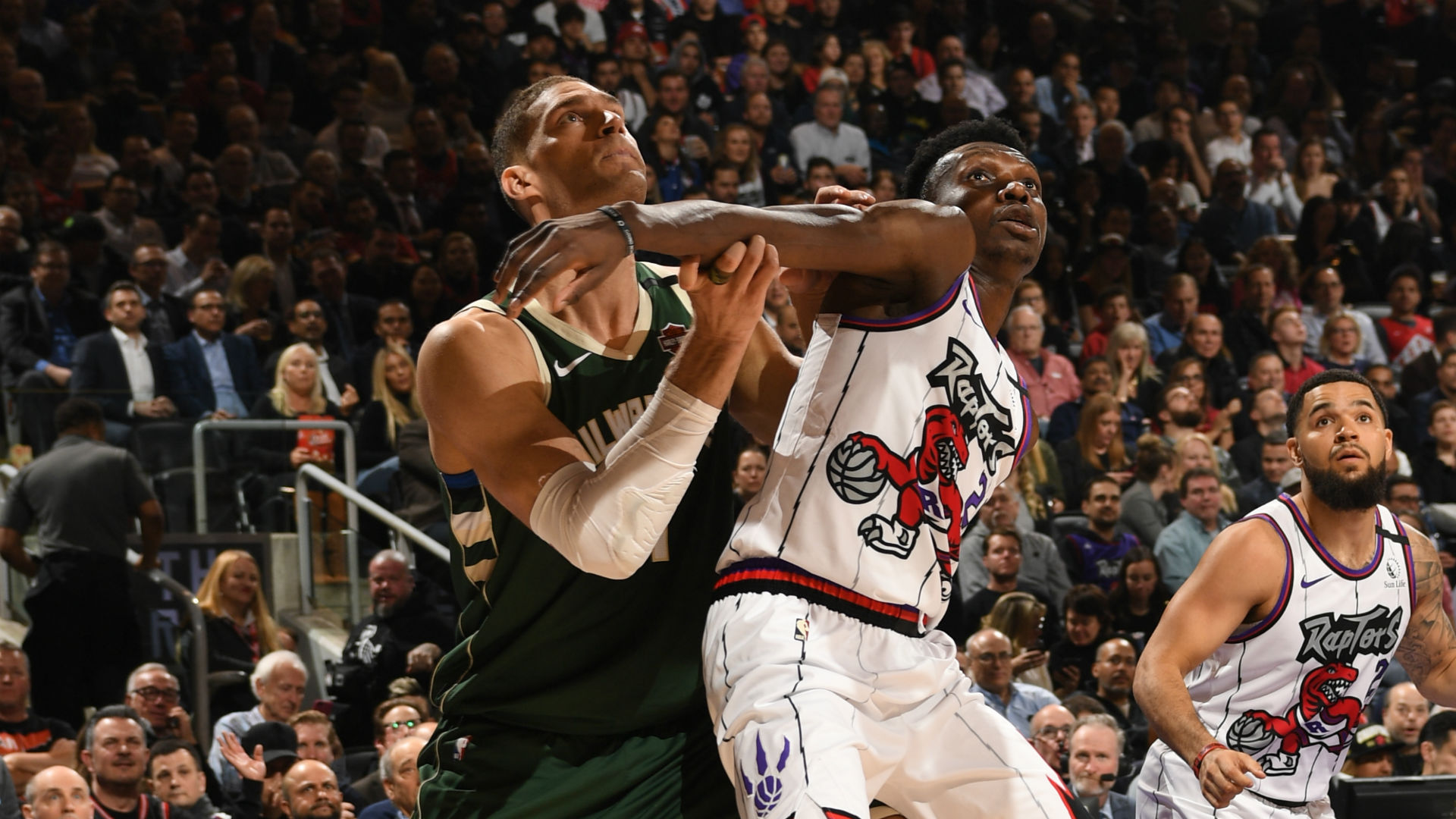 The way I like to view this: Boucher would be a younger, more athletic, substitute version of Brook Lopez next to Giannis Antetokounmpo.
Now, Lopez is a far superior scorer, shooter and defender than Boucher, so it's not an apples-to-apples comparison, but Boucher would be able to fill a similar role next to Antetokounmpo as a 3-and-D big, only Bucks head coach Mike Budenholzer would be able to turn the pace up a notch with him on the court.
According to NBA.com, Lopez scored a grand total of 45 fastbreak points this season. Boucher scored only 44, but he played less than half the amount of minutes. He's far better equipped to run the open court with Antetokounmpo, who led the league in transition scoring this season, whether it's following a blocked shot, steal or defensive rebound.
It would give the Bucks a different look if nothing else, one that could be dynamite in the right situations against the right teams. Boucher would basically give the option of playing smaller without actually going much smaller, which is one of the few looks these Bucks don't currently have.
If they wanted to, the Bucks would even have the option of going huge with Boucher at small forward next to Antetokounmpo and Lopez. Is it a little crazy? Yes. Crazy enough to work? Maybe. Enough to pique my interest at least.
The Heat have some decisions to make themselves this offseason.
While their core of Jimmy Butler and Bam Adebayo isn't going anywhere anytime soon, they have a number of players hitting free agency, including Meyers Leonard and potentially Kelly Olynyk, the latter of whom has a player option in his contract for next season.
The Heat are at their best when Adebayo is at centre, so they're unlikely to spend a lot of money on another 7-footer in free agency, but if one of Leonard or Olynyk doesn't return next season, Boucher would be able to soak up some of the minutes in which Miami plays two bigs. Boucher is a better rim protector than both Leonard and Olynyk - Boucher (61) blocked more shots than Leonard (15) and Olynyk (23) combined this season despite playing far fewer minutes - and he's shown some potential as a stretch five, although, again, he has some work to do in the efficiency department.
Boucher also feels like a Heat player in some of the same ways that Hollis-Jefferson does - he plays with a chip on his shoulder and has an incredibly high motor.
For the right price, it wouldn't surprise me if the Heat showed interest in him.
Honourable Mention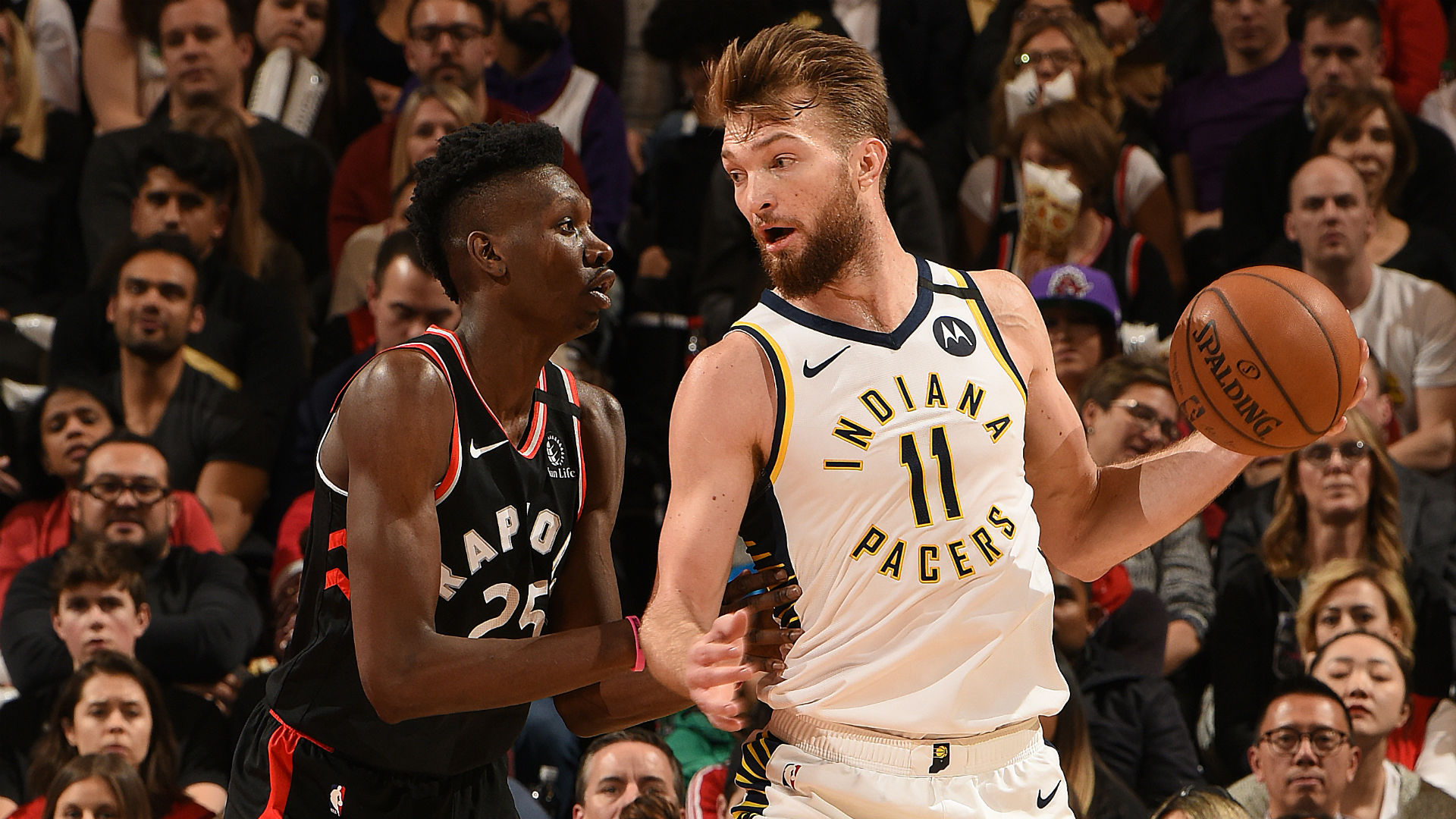 Indiana Pacers - I have no idea if the Pacers will explore trading Myles Turner this offseason, but if they do, Boucher would make for an interesting replacement of sorts. He'd be able to do some of the same things Turner does on offence and defence, only on a much team-friendlier contract.
Charlotte Hornets - The Hornets will have money to spend and two of their centres, Bismack Biyombo and Willy Hernangomez, will be free agents this offseason. This might be a deep cut, but a frontcourt of Boucher and P.J. Washington intrigues me.
New York Knicks - Like the Hornets, the Knicks will have money to spend and they might have a need for a forward or centre depending on what they decide to do with Bobby Portis and Taj Gibson, both of whom have team options in their contracts for next season.
The views expressed here do not represent those of the NBA or its clubs.