Happy Birthday, Fred VanVleet!
Now 27, VanVleet has established himself as one of the premier two-way guards in the NBA and is a borderline All-Star in his fifth season. He's come a long way from being an undrafted guard that fought to earn Toronto's final roster spot back in 2016.
On VanVleet's 27th birthday, we look back at the best performance of his career to date. Is it the best performance from a Raptor ever? A few metrics say yes.
MORE: A closer look at VanVleet's historic night
Among the number of stats and metrics on the all-encompassing database of Basketball-Reference is Game Score, a formula created by John Hollinger that gives "a rough measurement of a player's productivity for a single game."
To no surprise, VanVleet's 54-point performance in Toronto's win over Orlando shot to the top of the list of best performances in franchise history, drawing a Game Score of 50.3 on a scale where a 40 is considered to be an outstanding performance.
For perspective, there have been only seven games in the Raptors' 26-year history that have drawn a Game Score of 40 or more. Which other performances have earned that distinction? Take a look at some of the best individual performances in franchise history…
1. Fred VanVleet vs. Orlando Magic - Feb. 2, 2021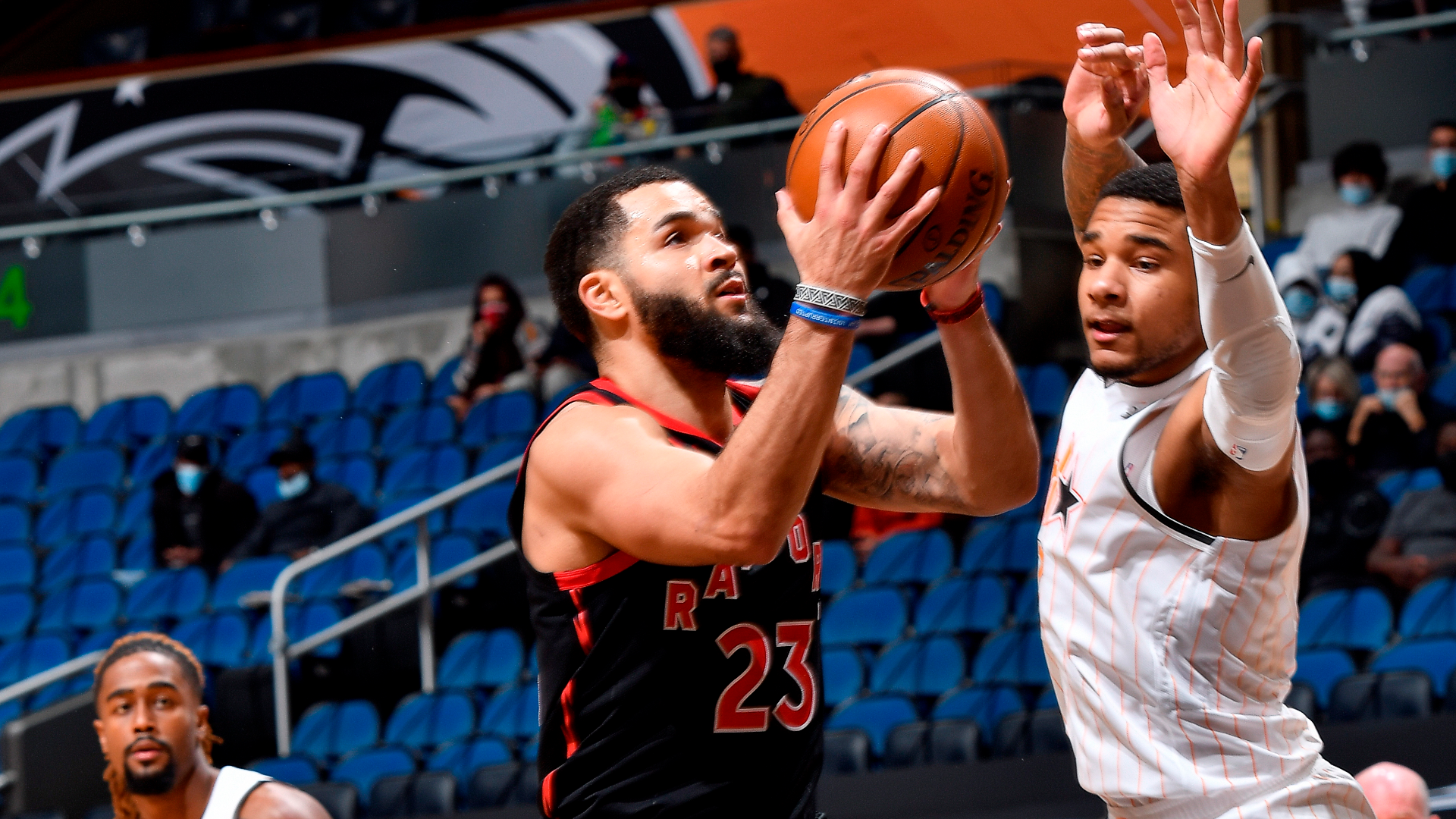 Game Score: 50.3
Stat line: 54 PTS (17-23 FG, 11-14 3FG), 3 REB, 3 BLK, 3 STL, 2 AST
A Toronto Raptors franchise record. The most points scored by an undrafted player in NBA history.
The above superlatives only begin to detail how special of a night put forth by VanVleet as the Raptors rode his hot hand to a victory over the Magic. Toronto's star guard finished the night shooting 73.9% from the field, 78.6% from beyond the arc and 100% from the free-throw line for a ridiculous True Shooting percentage of 100.1%.
FVV sets Toronto franchise record 👏@FredVanVleet makes @Raptors history, erupting for 54 POINTS and 11 THREES (11-14 3PM) in the road W! #WeTheNorth pic.twitter.com/QeDEfTkCZf

- NBA (@NBA) February 3, 2021
VanVleet's performance was just the 10th game to yield a Game Score of 50 or more in the past five seasons and the first since Damian Lillard's 61-point game against the Dallas Mavericks on Aug. 11, 2020, at the NBA Restart.
Needless to say, this performance entered a league of its own in the annals of Raptors history.
Game Score: 44.1
Stat line: 52 PTS (17-29 FG, 5-9 3FG), 8 AST, 5 REB, 1 SSTL, 1 BLK
Prior to VanVleet, it was DeRozan that held the Raptors franchise record with a 52-point performance in a win over the Bucks to ring in 2018.
In addition to shooting an efficient 58.6% shooting from the field and 55.6% from deep, DeRozan knocked down each of his 13 free throw attempts and dished out a team-high eight assists on the night. Fittingly, it was in this season that DeRozan earned his fourth consecutive All-Star appearance and an All-NBA Second Team selection.
MORE: Can DeRozan return to All-Star stage in 2021?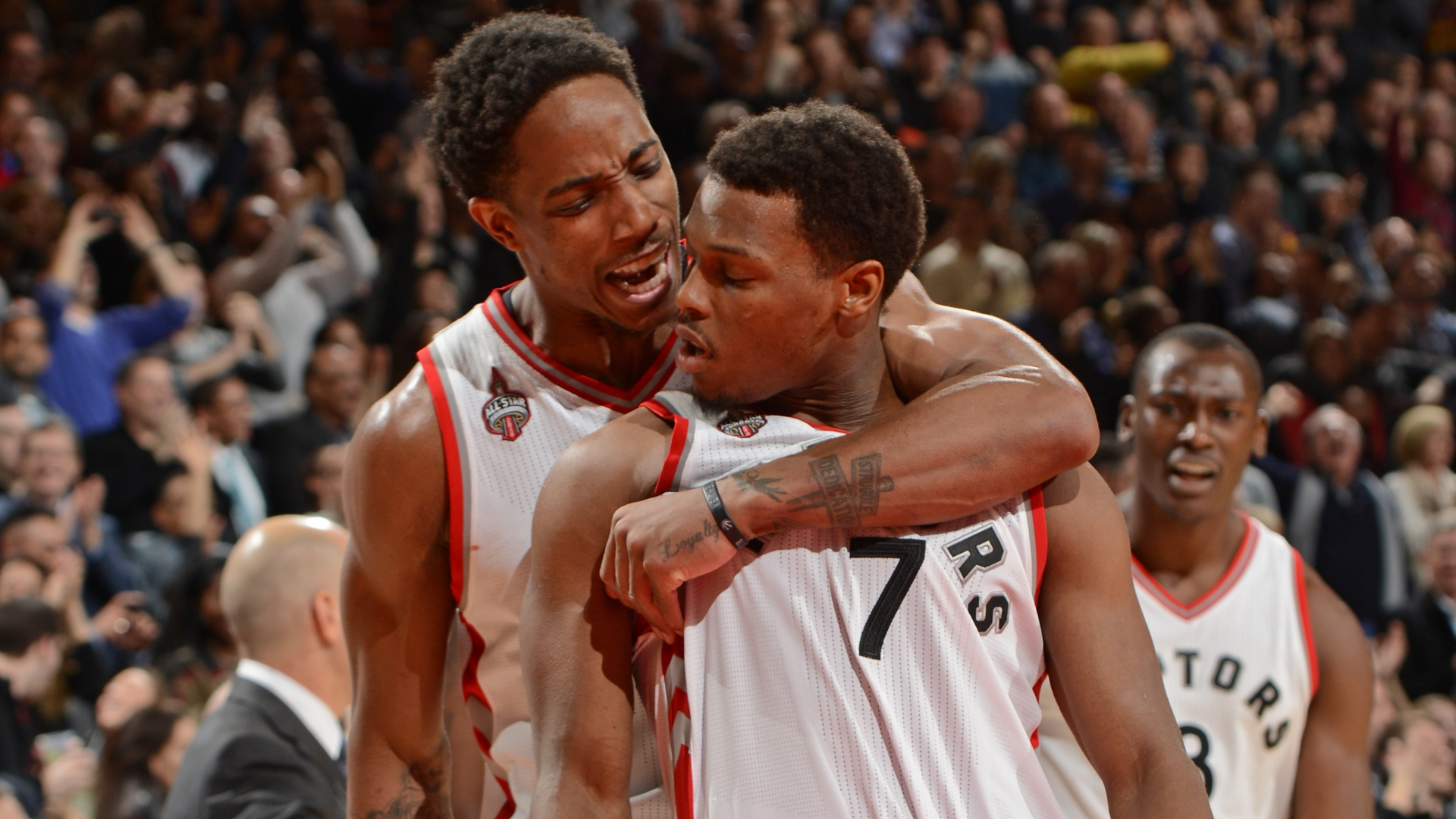 Game Score: 41.6
Stat line: 43 PTS (15-20 FG, 2-5 3FG), 9 AST, 5 REB, 4 AST
The best scoring night of Lowry's career came in a statement win over the Cavs, which would also prove to be an early preview of the 2016 Eastern Conference Finals.
In front of a raucous Air Canada Centre crowd, Lowry finished with 43 points (on 75.0% shooting), including the game-winning step-back jumper over Matthew Dellavedova with just 3.8 seconds remaining in the game. Among the many iconic regular-season performances in Lowry's career, this may very well be the pièce de résistance.
4. Chris Bosh vs. Orlando Magic - Nov. 18, 2008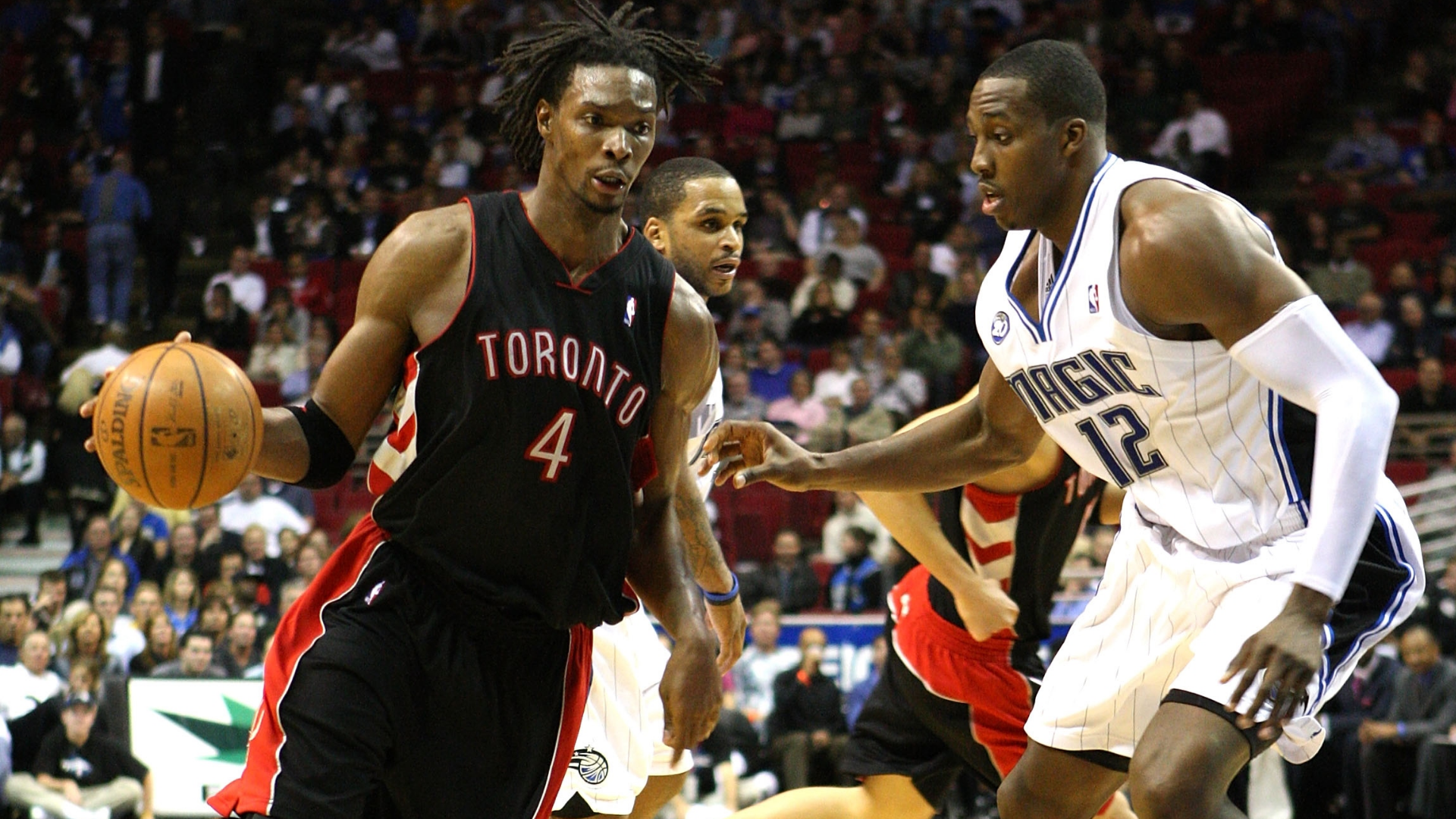 Game Score: 41.0
Stat line: 40 PTS (14-19 FG), 18 REB, 4 AST, 2 STL, 1 BLK
The best individual performance in Raptors history to come in a losing effort, Bosh turned in a dominant performance against the eventual Eastern Conference Champion Magic that just wasn't enough.
In what was the first of three consecutive Defensive Player of the Year campaigns for Magic centre Dwight Howard, Bosh finished with 40 points on 73.7% shooting while pulling down 18 rebounds, seven of which came on the offensive end.
It's the second time Orlando falls on this list, and also isn't the last.
5. Vince Carter vs. Milwaukee Bucks - Nov. 18, 2000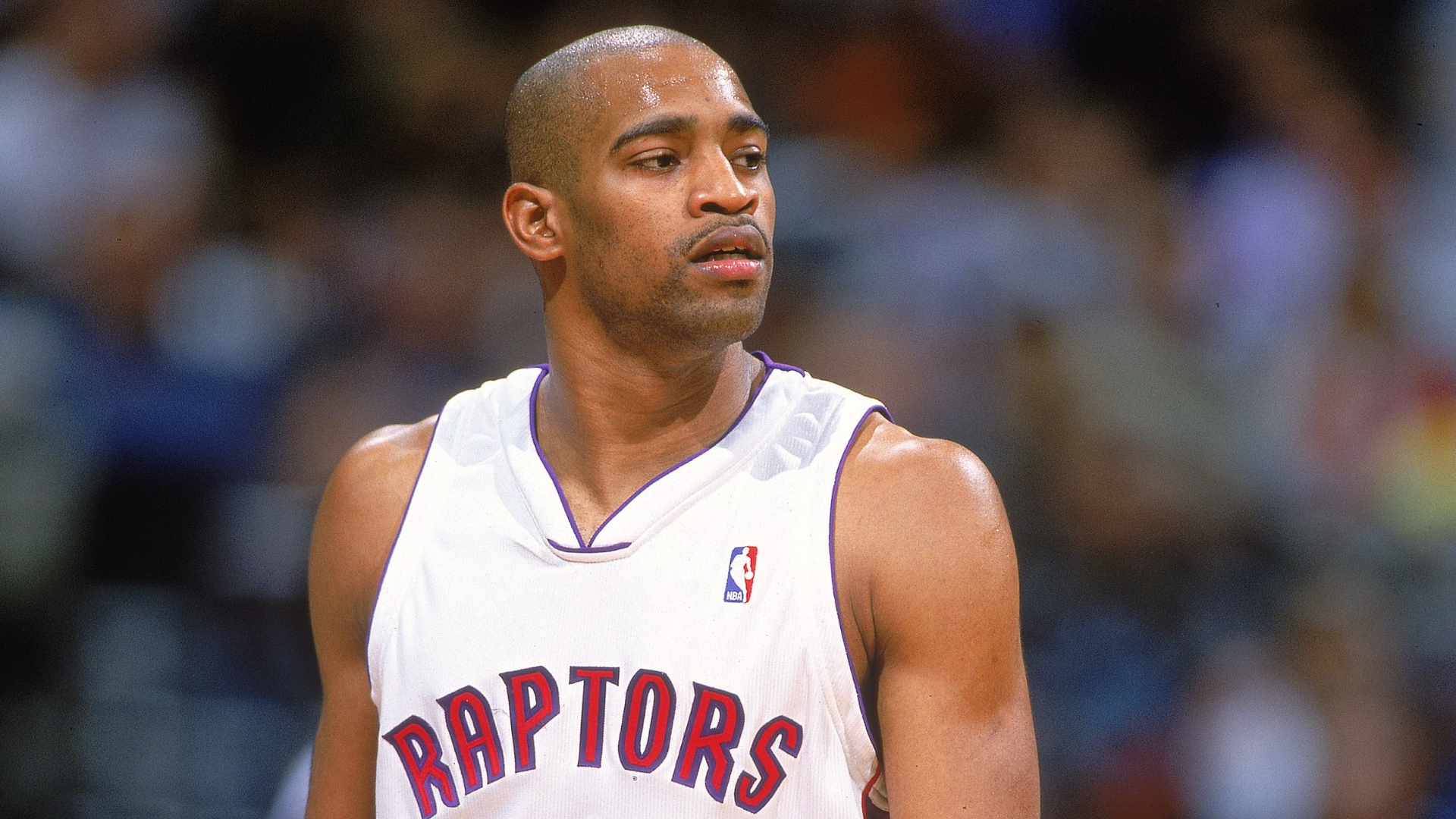 Game Score: 40.5
Stat line: 48 PTS (14-31 FG, 17-18 FT), 10 REB, 4 AST, 3 STL, 2 BLK
The Bucks were again on the receiving end of a dominant Raptor performance as a 23-year-old VC recorded a 48-point double-double in an early-season victory.
Starting alongside Mark Jackson, Corliss Williamson, Antonio Davis and Charles Oakley, Carter made life difficult for a Bucks team that eventually went on to advance to the 2001 Eastern Conference Finals. This was one of many epic performances in a 2000-01 season that saw Carter average a career-best 27.6 points per game, earning All-NBA Second Team honours.
T-6. Chris Bosh vs. Orlando Magic - Feb. 20, 2008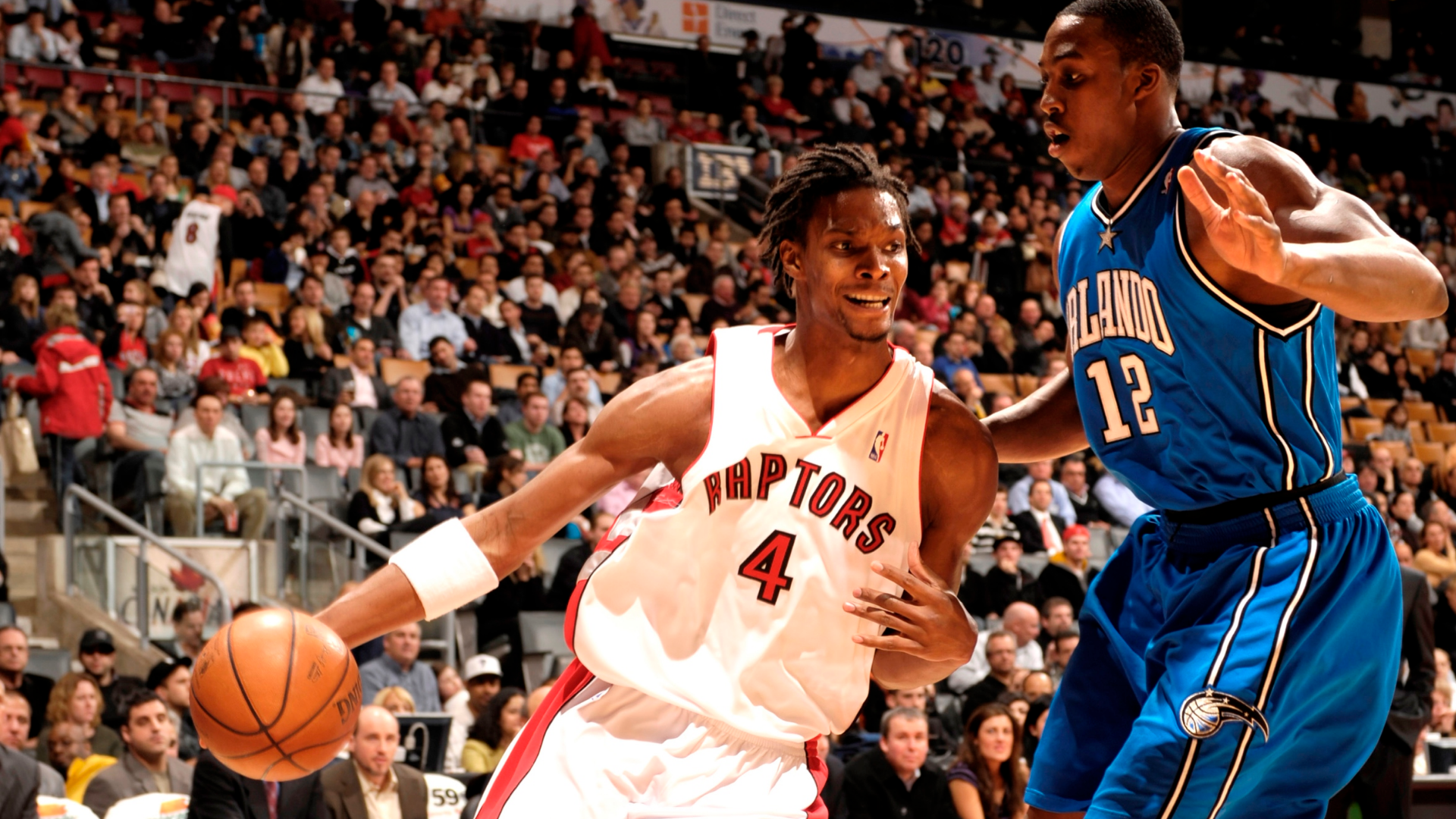 Game Score: 40.1
Stat line: 40 PTS (14-16 FG, 11-11 FT), 5 REB, 5 AST, 1 STL, 1 BLK
There's something about the Magic for both the Raptors and Bosh, who finished with 40 points on 87.5% shooting in a post-All-Star break victory.
Over the course of Bosh's seven-year tenure with the Raptors, the big man scored 40 or more points in nine different regular-season games - three of those performances came at the expense of the Magic.
T-6. Vince Carter vs. New Orleans Hornets - Mar. 21, 2004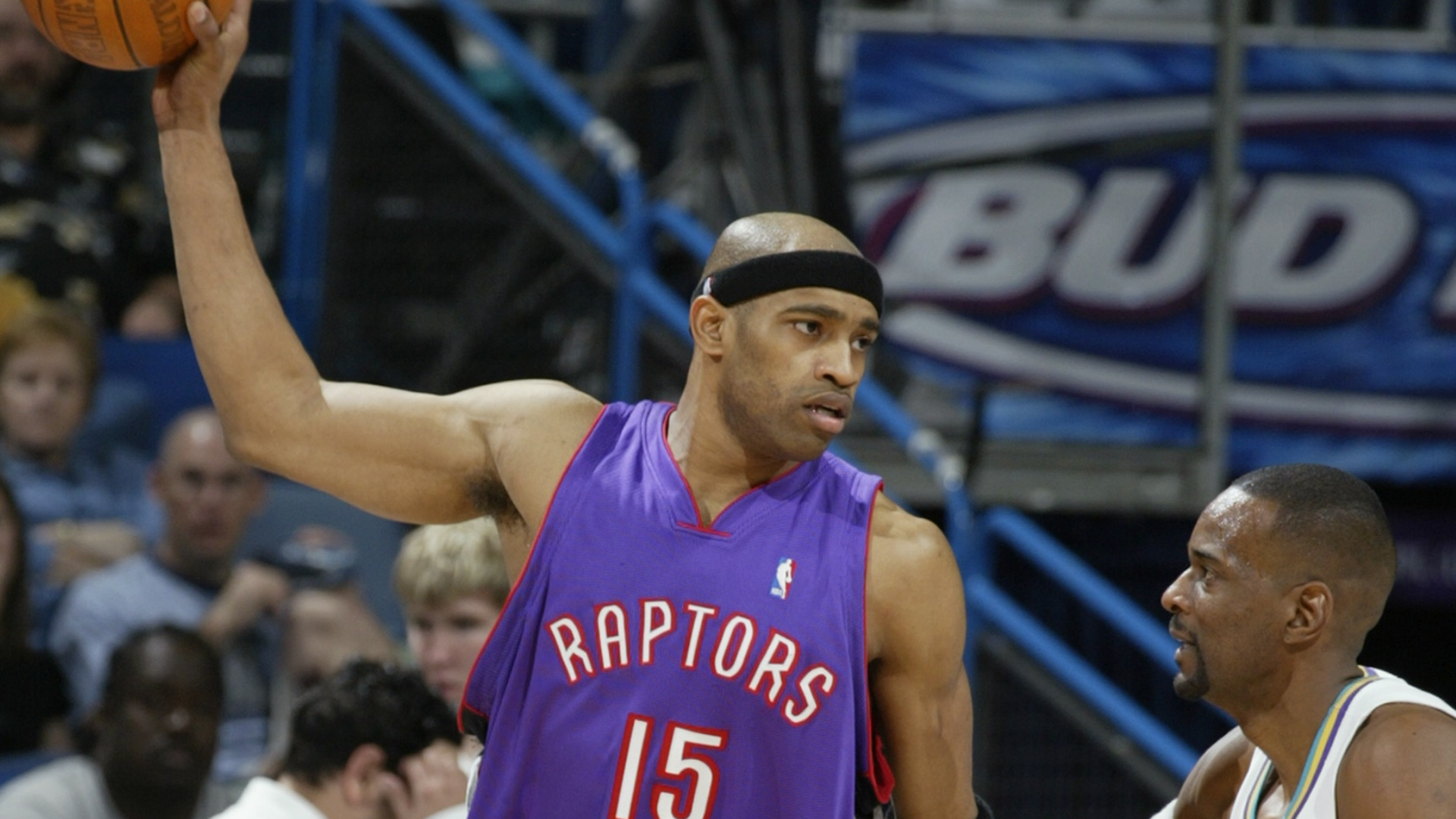 Game Score: 40.1
Stat line: 42 PTS (13-20 FG, 4-5 3FG), 12 AST, 6 REB, 2 STL, 1 BLK
In 403 games as a Raptor, Carter dished out a high of 12 assists twice, both times coming in his last full season.
As Toronto took on the Hornets at New Orleans Arena, Carter's then-career-high for assists also happened to come on a night in which he finished with an efficient 42 points on 65.0% shooting from the field and 80.0% shooting from deep.
This performance marked one of only two times in Carter's career in which he finished with 40 or more points and 10 or more assists, the other being a 46-point triple-double as a member of the New Jersey Nets which, for sake of comparison to VanVleet's 50.3, yielded a Game Score of 42.7.
The views on this page do not necessarily reflect the views of the NBA or its clubs.