Pro basketball will make its long-awaited return to the province of British Columbia in May when the Fraser Valley Bandits of the Canadian Elite Basketball League take the floor.
The buzz surrounding Canada's official first division professional league has been felt throughout the Canadian Basketball community, especially out west where the Bandits are set to make their head coaching and general manager announcement at a press conference on Tuesday at the Shark Club Sports Bar & Grill in downtown Vancouver.
NBA.com has learned that former Team Canada member Peter Guarasci will be named the Bandits' first-ever head coach and general manager.
"I've very thankful to Lee Genier (Bandits' President) and Joe Raso (CEBL Director of Basketball Operations ) and the CEBL stakeholders," Guarasci told NBA.com ahead of the team announcement.
"I'm thankful to those guys for giving me this opportunity. I have a playing history professionally so to be able to coach at the professional level is very exciting for me. It's a challenge that I'm ready to take on.
"The GM part is also going to be interesting - the work that goes into building the right team, making sure we're competitive and making sure we got the right character individuals on the team. Also, guys that can embed themselves in the community - it's a big challenge but I'm pretty excited about it."
Guarasci's resume includes 12 years of professional experience playing in the top men's leagues in Spain, Germany and Italy.
He was also a key member of the Canadian national team at the 1998 FIBA World Championship in Greece and was part of the last Canadian team to compete at an Olympic games in 2000.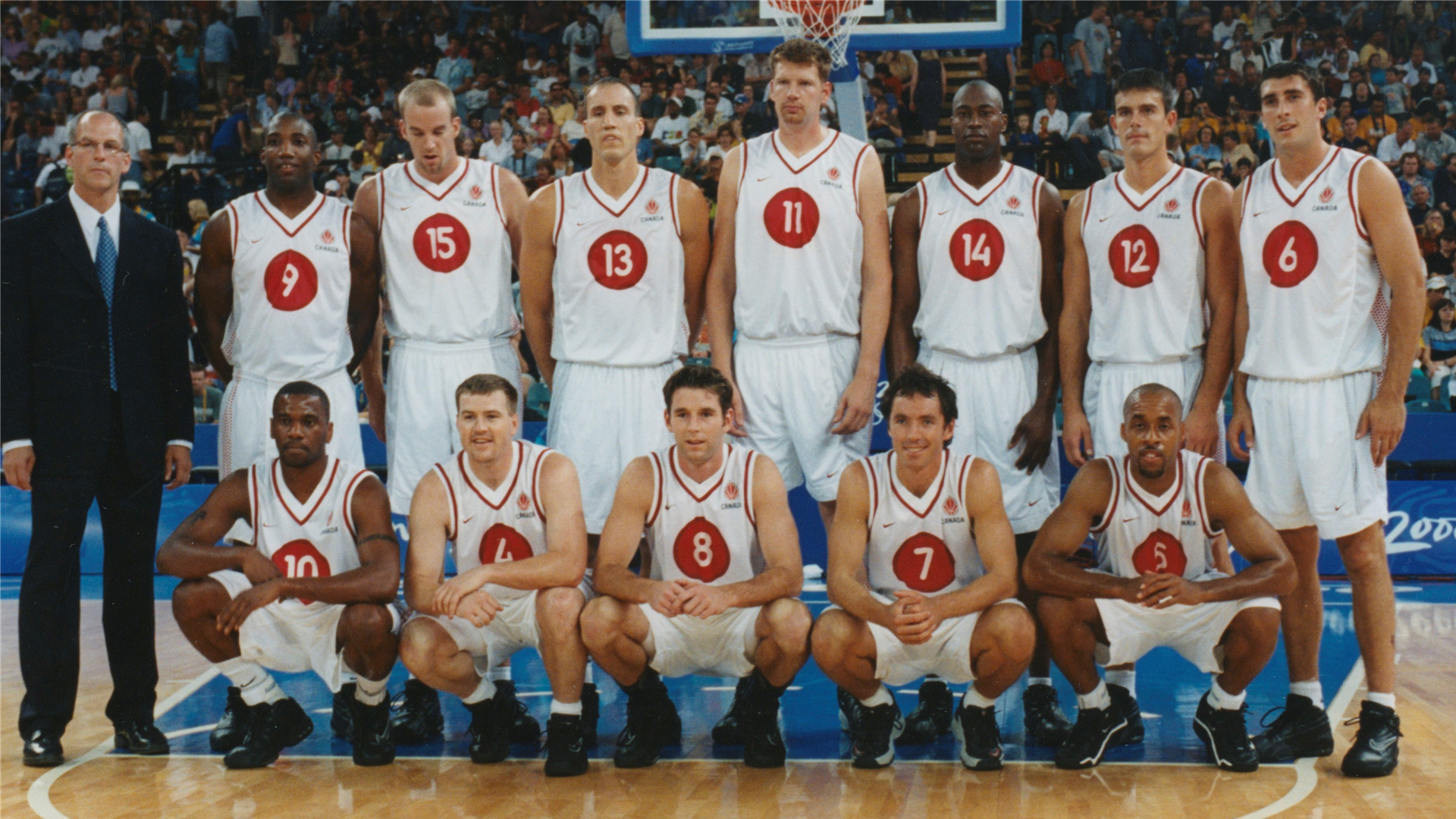 Upon his retirement from the game, Guarasci turned his attention to coaching. He served as head coach of the University of British Columbia Okanagan's men's basketball team from 2012-2018.
Now getting the opportunity at his first professional head coaching gig Guarasci welcomes the challenge.
"I think you can focus obviously more on the basketball side of things," Guarasci continued. "I also think you're dealing with some athletes that are already - they've already learned how to train, they learned how to compete, they're very motivated, they've pushed themselves so they want to be pushed and it's not new to them.
"They know how important basketball is to them and they're willing to put in the time to get better. They're willing to do whatever they need to do to develop and to grow their career, so you're working with a different (type of) athlete.
"I'd say that the mental component in these athletes is definitely the biggest difference and I'm excited about that part because I think as a university coach you're always trying to train or try to get your players to think that way or approach the game that way. Hopefully, if I do a good job as a general manager, I'll be dealing with 10-12 athletes who already have that mentality."
The Bandits will play their first game on Thursday, May 9th when the Guelph Knighthawks visit the Abbotsford Centre. It will be the first professional regular-season game in B.C. since the Vancouver Grizzlies played the Houston Rockets on April 14th, 2001.
Having professional back in B.C. is something the league and Guarasci are excited about. The first year Head Coach and GM is already looking ahead at the impact the team's presence can make in Western Canada.
"You can see what the Raptors have done to the Greater Toronto Area back East and the growth its had at the grassroots level," Guarasci added.
"The players that are coming out of the Toronto area whether to play NCAA or to play in the NBA or play professionally aboard - I think it just gives from the grassroots and the youth in the community…it gives it some hope that there's potential to play down the road, to play professionally in their own community, to play past university.
"It's also going to help the USports athletes and the Canadians playing in the NCAA that there's a league - that there's a place to play at home.
"The NBA for a lot of athletes is a long shot, so now there's something attainable in between that they can shoot for and if they make it there they can continue to develop because in basketball you're developing a lot of your talent in your early to mid-late 20s. Now hopefully this league sustains itself and we have a place for Canadian players to continue to develop."