When the Toronto Raptors drafted Andrea Bargnani first overall in the 2006 NBA Draft, they hoped that the pairing of he and Chris Bosh would dominate the league for years.
That, of course, didn't happen, but former All-Star and two-time NBA champion David West had an explanation for that. West believes the reason why Bosh and Bargnani didn't have more success in Toronto was that the league was more physical in that era.
MORE: Raptors reveal new jerseys ahead of the 2020-21 NBA season
West not only believes the former Raptors would be better in this era of the league but they would be quite dominant.
"I thought about this the other day. When [Andrea] Bargnani and [Chris] Bosh were in Toronto, the reason why that s-- didn't work is 'cause the NBA let us beat them up," West said BasketballNews.com's Virtual Watch Party for the NBA Finals. "We beat up Bargnani, they let us body Bosh.
"Like, Bosh and Bargnani right now, they would blow this NBA out of the water. They were damn near impossible to guard. I'm serious.
"The only reason Bargnani didn't have a (successful) career was 'cause the referees let people like me beat him up!"
Bargnani ended up playing 10 seasons in the NBA, and seven of them in Toronto. He showed flashes of becoming the star the franchise had hoped he would be throughout his tenure in Toronto, including averaging 21.4 points, 5.2 rebounds in the 2010-11 season.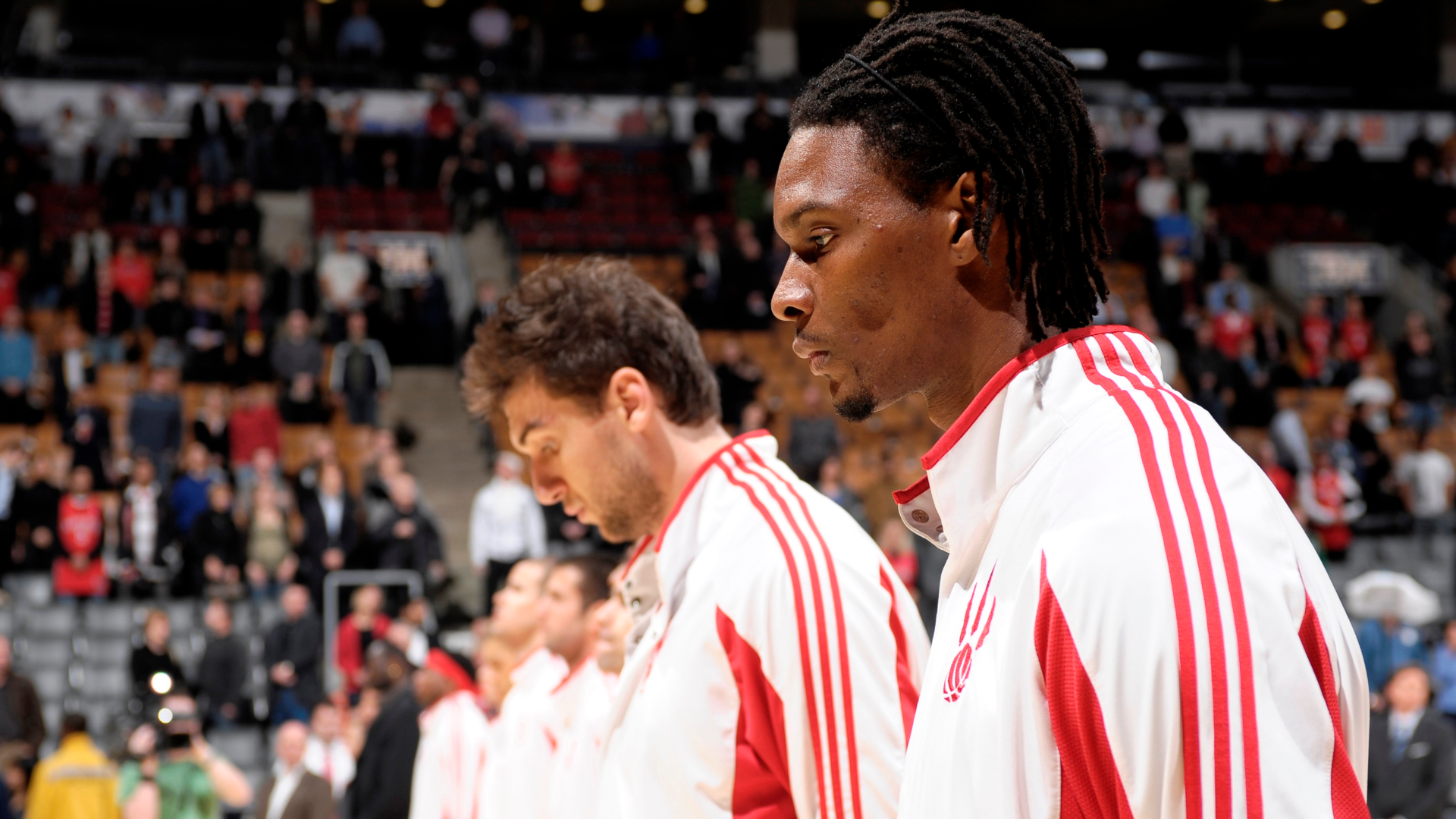 He and Bosh, however, never become the dominant duo that was envisioned leading to Bosh leaving for Miami after the 2009-10 campaign.
Together, the two appeared in 271 games and finished with a 130-141 record. They were just 3-8 in the postseason.
"In today's game, (Bargnani) would be killin' because he would be protected," West continued. "He would try that sweep at the three-point line; they wasn't giving him that rip-through. We could grab both arms.
"They were tough, man. But it was a different NBA then."
The views on this page do not necessarily reflect the views of the NBA or its clubs.