In the 2016 NBA Draft, 24 of the 60 players selected were guards. Not one of them was Fred VanVleet.
Following four seasons at Wichita State, the 22-year-old's age and physical profile worked against his draft stock. When you add that he played for a mid-major school, drawing the classic knock of not facing tough enough competition, the odds were stacked against VanVleet. But why was his production in college not enough for NBA teams to realize his potential?
It was clear VanVleet was a winner - his Wichita State team went as far as the Final Four his freshman year, reaching the NCAA Tournament in all four of his collegiate seasons. The Shockers won at least one NCAA Tournament game every season he was there, also reaching the Sweet 16 his junior and senior year.
And it's not like VanVleet was a bystander.
Averaging double-digits in scoring to go with over five assists per game in each of his final three seasons, VanVleet earned Missouri Valley Conference Player of the Year twice. Shooting 38.6% from 3 for his college career with strong playmaking skills and the heart of a lion on the defensive end, those things should have made up for whatever he lacked in height or length of a prototypical NBA guard.
When the Toronto Raptors signed VanVleet as an undrafted free agent in 2016, it's hard to imagine even they foresaw what he would become. But doing just as he did all throughout college, VanVleet has done nothing but win at the next level.
In 2016-17, his first season as a professional basketball player, VanVleet helped lead Toronto's then-D-League affiliate, Raptors 905, to a championship. One year later, he excellerated his path to success by finishing third in Sixth Man of the Year voting on a team that won a franchise-best 59 games. The very next year, he took on an even bigger role in a season that saw the Raptors win their first title. VanVleet played so well in the championship round that he earned one vote for Finals MVP. This past season, he became a full-time starter, establishing himself as one of the top guards in the league and positioning himself to potentially earn a massive contract this upcoming offseason.
MORE: Free agent destinations for VanVleet | Evaluating VanVleet ahead of free agency
Hindsight is always 20/20 and NBA franchises are seeing that clearly now more than ever.
Where upperclassmen guards with size limitations were previously shunned away, they're now drawing the comparison of VanVleet, similar to what we've seen recently with the undersized big man being compared to second-round pick and three-time NBA champion Draymond Green.
Since VanVleet has become a full-time NBA player in 2017-18, there have been a handful of drafted prospects that have been compared to the Raptors guard on established draft sites or well-known publications.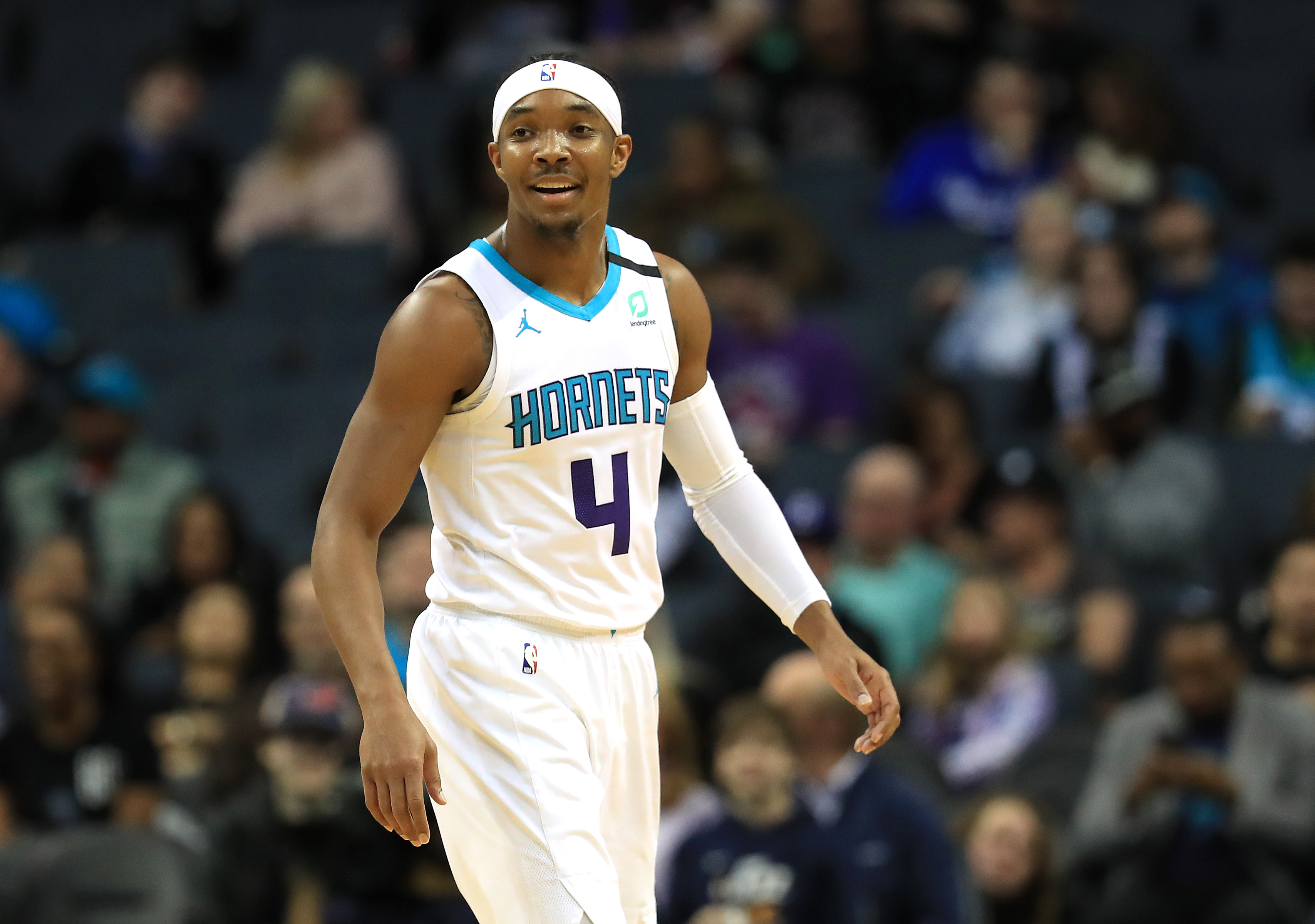 In 2018, Kansas senior Devonte' Graham (pick No. 34), West Virginia senior Jevon Carter (pick No. 32) and Creighton junior Khyri Thomas (pick No. 38) were all compared to VanVleet. In 2019, it was Purdue junior Carsen Edwards (pick No. 33) and LSU sophomore Tremont Waters (pick No. 51).
We saw Graham make a VanVleet-type leap with the Charlotte Hornets this past season, going from a G League standout to a candidate for the NBA's Most Improved Player of the Year. Carter has carved out a role as a reserve point guard for the Phoenix Suns, but Thomas has had trouble cracking the Detroit Pistons rotation. Edwards couldn't find consistent minutes on a strong Boston Celtics team as a rookie, but Waters has taken a VanVleet-like approach in tearing up the G League for the Celtics affiliate Maine Red Claws, earning the development league's Rookie of the Year this past season.
And those are just a few examples of the growing phenomenon that is likening these types of players to VanVleet. In the 2020 draft class, we're seeing it unfold on another level.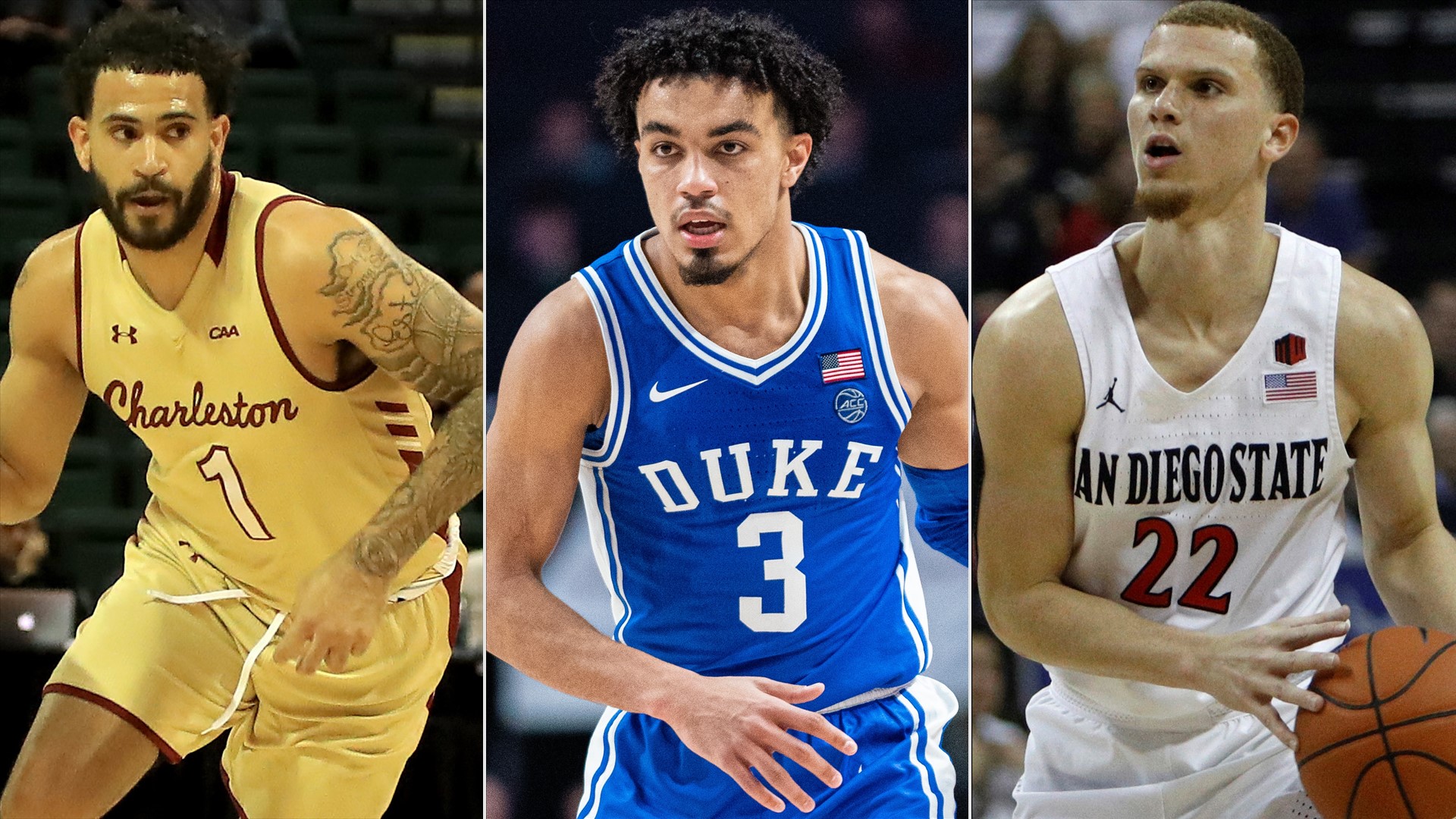 San Diego State senior Malachi Flynn, College of Charleston senior Grant Riller, Duke sophomore Tre Jones and Oregon senior Payton Pritchard are four prospects that are widely expected to hear their names called on draft night. All of the aforementioned are said to have shades of VanVleet in their game.
Flynn's draft stock is rising as the 2020 NBA Draft grows closer, and the consensus is that he'll be a first-round pick. Riller's name has also picked up some steam and has entered the first-round conversation, in my own Mock Draft included. I also have Jones going in the first round, although his name varies from late-first to early-second round. As for Pritchard, he will certainly be picked up by someone in the second round.
The biggest difference is that not only are these players being compared to VanVleet, they're embracing it. Both Flynn and Jones have admitted to studying film of the Toronto guard, whereas Riller stated that his comparison to VanVleet is one of his favourites so far.
VanVleet himself went undrafted in 2016, but as he continues to establish his impact in the league, prospects of his likeness are rising in value. In 2018 and 2019, players compared to him went in the second round. In 2020, there are three similar guards that could potentially go in the first round.
It's something that probably would have been hard to imagine for a player who didn't get selected on his own draft night, but Fred VanVleet has set a new draft trend for years to come.
The views on this page do not necessarily represent the views of the NBA or its clubs.