The clash between the United States and Greece at the 2019 FIBA Basketball World Cup was a matchup all basketball fans were hoping to see.
To kick off the Second Round for Group K, USA and Greece will go head-to-head on Saturday at 8:30 a.m. Eastern Time in Shenzhen, China at the Shenzhen Bay Sports Center.
The NBA's reigning Most Valuable Player Giannis Antetokounmpo will get an opportunity to play against his NBA comrades, but this time, repping his country while trying to keep their medal hopes alive.
Our NBA.com Staff answered three pressing questions ahead of this highly anticipated contest.
Who guards Giannis?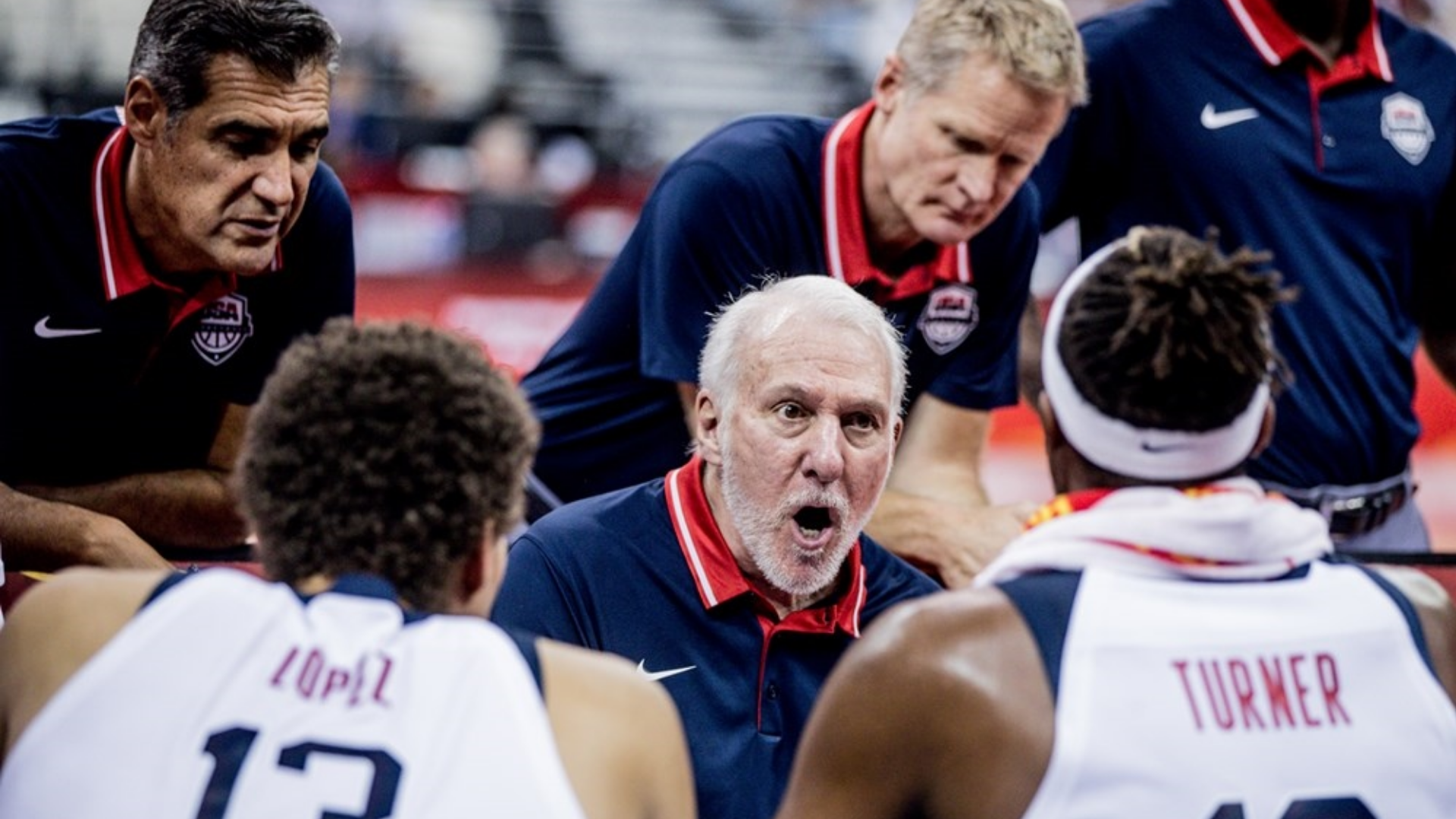 Scott Rafferty (@crabdribbles): With no P.J. Tucker, there isn't a clear player on Team USA who can matchup with Giannis, so it's a tough question to answer.
The only ones I see having somewhat of a shot of slowing him down are Marcus Smart, Harrison Barnes, Jaylen Brown and Brook Lopez.
Smart gives up a lot of size, but his scrappiness and strength could make Giannis uncomfortable. Barnes and Brown, meanwhile, are a little bigger than Smart, while Lopez gives them the option of putting a 7-footer on Giannis who has the length to contest his shots at the rim.
Team USA might otherwise be better off playing zone to put the pressure on Greece's guards to beat them.
Micah Adams (@MicahAdams13): There's nobody on this USA team that can guard him.
Of the guys who started with the team back in training camp, the two best bets would have been P.J. Tucker or Thaddeus Young, neither of whom obviously remained with the team.
I can't believe the United States actually needs to result to playing zone, but it's what it should do in this game.
When Greece lost to Brazil in group play, it happened in large part because Antetokounmpo had trouble with the 6'4" Alex Garcia and 6'3" Leandro Barbosa (yes, this is a thing that actually happened). While there are a number of smaller defenders Gregg Popovich could throw at him such as Marcus Smart or Jaylen Brown, does he really want to sign up one of his smaller players for a heavy dose of punching up a weight class? I say no.
Slump off, pack the paint (unlike the NBA, there's no illegal defence in FIBA), help a ton, and call it a day.
Kyle Irving (@KyleIrv_): I agree with Micah here - I think the United States should go zone.
I think Marcus Smart is a solid option to try and annoy Antetokounmpo by playing physical, gritty, tough-nosed defence if the United States elects to go man-to-man. In that scenario, Myles Turner (and the rest of the defence, of course) would have to be ready to help or double at any moment.
But I say sit back in a zone, collapse all five bodies anytime he gets past the free throw line and make him to kick out to the perimeter. Force Greece's other players like guards Nick Calathes and Kostas Sloukas and forward Ioannis Papapetrou to beat you by way of the 3-ball.
Calathes (35.7%) and Papapetrou (41.7%) have shot well from the perimeter while Sloukas (12.5%) has struggled, but regardless of their percentages, you live with those shots as opposed to Antetokounmpo playing bully ball for buckets.
Who steps up for the United States?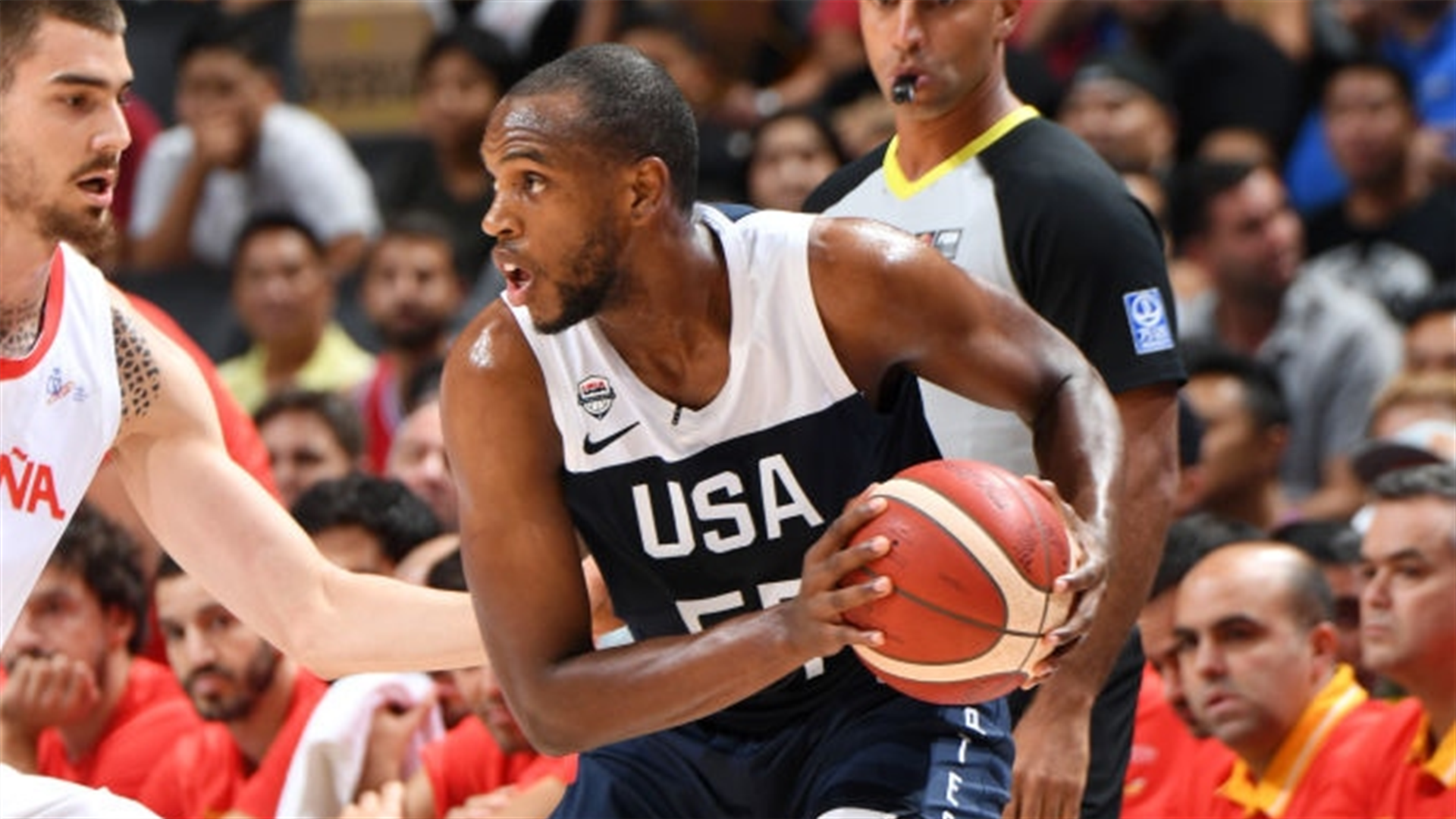 Rafferty: Kemba Walker has been Team USA's leading scorer through three games, but they're going to need him to take on an even bigger load against Greece for a couple of reasons.
First and foremost, Team USA is expected to be without Jayson Tatum after he went down with an ankle injury against Turkey in the first round. That's 11 shots and 10.5 points up for grabs. While Walker won't be expected to make up for the loss of Tatum all by himself - Jaylen Brown in particular should see his minutes and opportunities increase - he's the best shot creator and playmaker on the roster.
Secondly, Greece has its own accomplished point guard in Nick Calathes, who is averaging 11.7 points and 5.3 assists per game so far in this tournament. With him being one of Greece's better players, it'll be important for Walker to get the better of that matchup.
Adams: Team USA only has two All-Stars.
While Kemba Walker has received a ton of buzz as this team's leader and ultimately its best player, Khris Middleton has flown somewhat under the radar.
That ends against Greece as Middleton has the opportunity to show up Antetokounmpo, his superstar teammate with the Milwaukee Bucks. Nobody in this tournament knows the ins and outs of the Greek Freak's game like Middleton nor is there anyone with as much at stake in terms of bragging rights. He's played well serving a myriad of roles and blending in, but this could be his one true statement game of the tournament. Watch out for a big performance by the Bucks other All-Star.
Irving: The United States has an advantage in guard play, which is why Walker and Donovan Mitchell will be heavily scouted and Greece will be ready for that dynamic duo.
But there's one player they might not be as focused on who's ready to make a major impact in this contest, and that is Jaylen Brown.
Brown showed his muscle, asserting dominance over smaller Canadian guards for 19 points in the final exhibition game leading up to the tournament. His playing time diminished a bit through the first two games at the World Cup (only playing 18 minutes versus Czech Republic and six minutes versus Turkey) but with his partner-in-crime Jayson Tatum sidelined with an ankle injury, Brown took advantage of his increased role versus Japan as the team's leading scorer with 20 points.
Brown should be able to bully whichever guard Greece throws at him and we know he's not afraid to challenge Giannis at the rim - he dunked on him twice this past season.
Jaylen Brown threw down on Giannis' head 😱 pic.twitter.com/hkIRzwEBS1

- ESPN (@espn) April 28, 2019
Will Greece keep their medal hopes alive?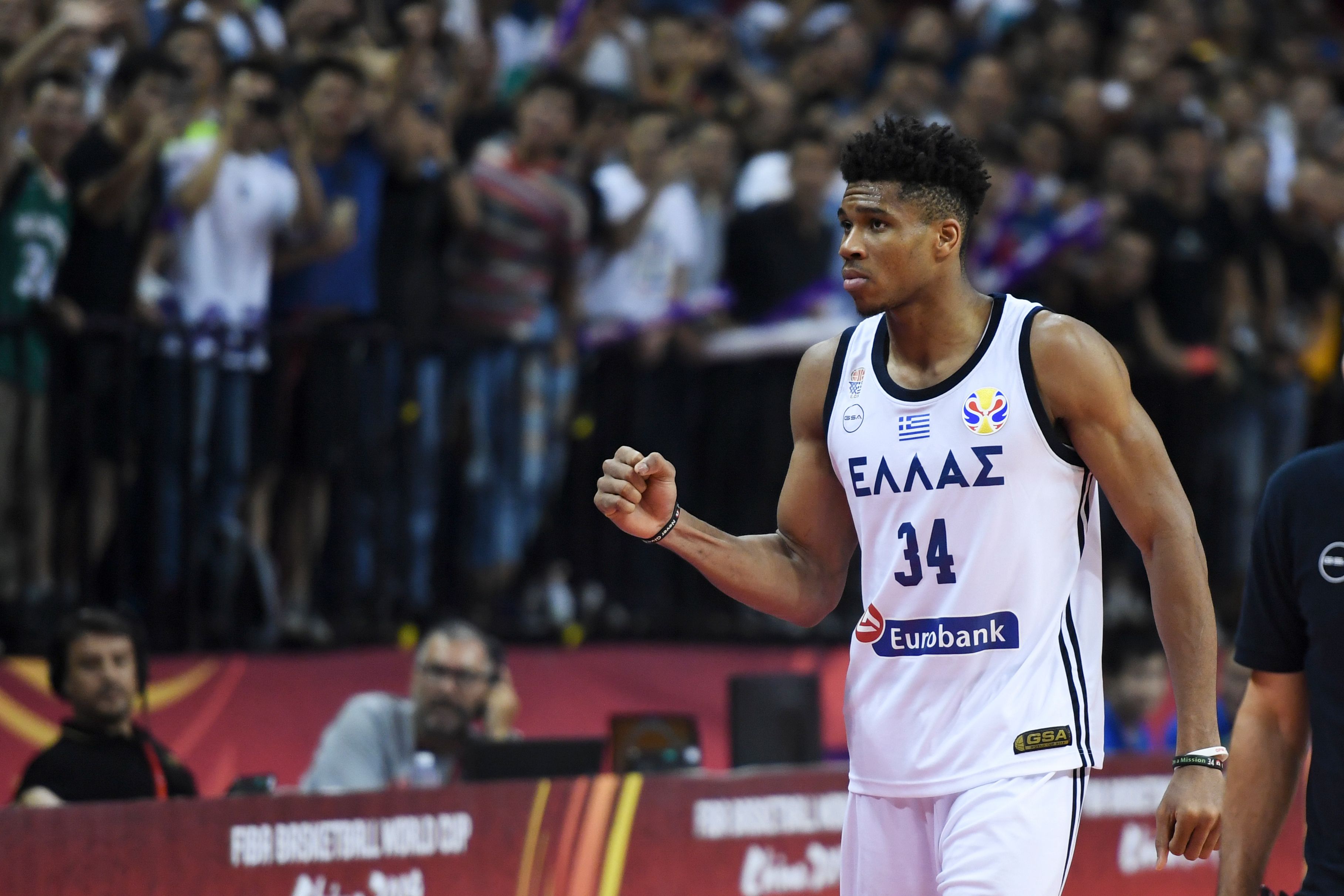 Rafferty: I don't think they will, but there's certainly a path towards them beating Team USA, simply because Giannis will be the best player on the court. A monster game from him could be enough to fuel Greece to victory.
Adams: Yes.
There's an argument to be made that the United States already got its one wake up call in the tight win over Turkey. But who says there is only going to be one wake up call?
Greece is admittedly thin beyond its all-world talent, but if there was ever a time for Antetokounmpo to flex his might as the best player in this tournament, it's against Team USA. Before the FIBA World Cup started, many touted Greece as the team most likely to pose a threat to Team USA. Even if Antetokounmpo's somewhat underwhelming tournament so far has cooled that take (he's Greece's second-leading scorer and ranks outside the top 20 overall), he should be motivated to deliver a message and send tremors throughout the rest of the field.
I'm taking Greece in the upset.
Irving: If Greece cannot pull off the upset their destiny will be the Classification Round, which means they will not be able to medal at the World Cup. Even with that implication riding on this game, I still don't see Antetokounmpo and his country pulling this off.
The United States already had their wake up call and responded by punishing Japan. They won't take a team that has their league's MVP as lightly as they did Turkey either. Aside from Giannis, I don't believe Greece has the depth to keep up with this USA team.
Team USA will book their ticket to the Quarter-Finals with a statement win.
The views on this page do not necessarily reflect the views of the NBA or its clubs.