Because of COVID-19 travel restrictions between Canada and the United States, the Toronto Raptors will start the 2020-21 NBA season in Tampa, Florida.
Here are some fast facts on Amalie Arena, which is where the Raptors will play their home games in Tampa.
A message from our CEO, Steve Griggs pic.twitter.com/MkBsllsAif

- Amalie Arena (@AmalieArena) November 20, 2020
Location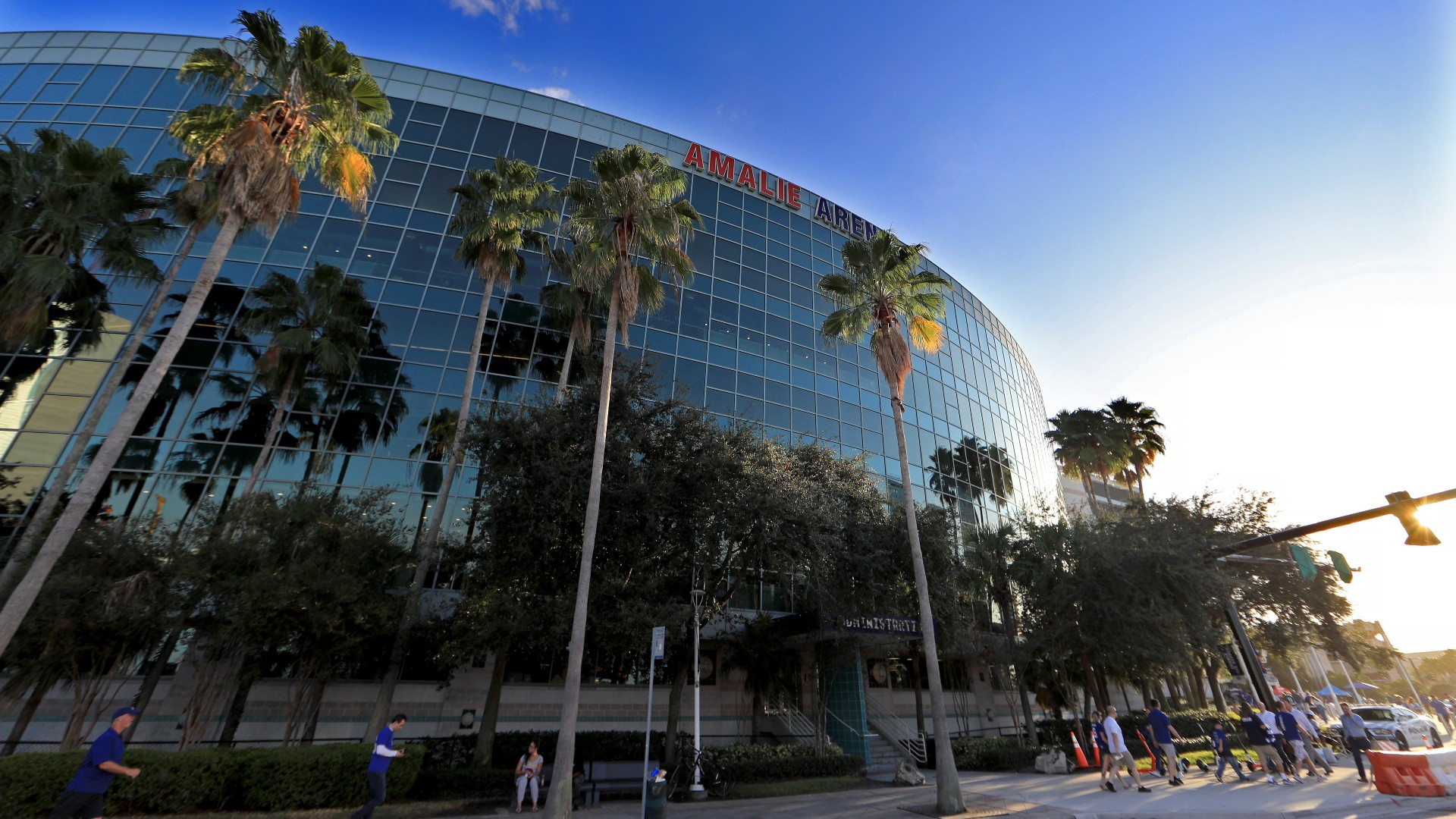 Amalie Arena is located in downtown Tampa.
Tenants
Amalie Arena is home of the NHL's Tampa Bay Lightning, who won the Stanley Cup in 2019-20. It was previously the home of the AFL's Tampa Bay Storm and LFL's Tampa Breeze.
History
The arena opened in 1996 as the Ice Palace. In the years since, it has hosted the 1999 NHL All-Star Game, the 2007 ACC Men's Basketball Tournament, the 2008 NCAA Women's Final Four, UFC events and more.
Then known as St. Pete Times Forum, the arena was scheduled to host a preseason game between the Orlando Magic and Miami Heat in 2010, but slippery court conditions forced a cancellation .
Between 2011-13, Amalie Arena underwent a $62 million transformation.
Capacity
It's still unknown if fans will be permitted to attend games, but Amalie Arena is listed as having 20,500 seats for basketball games.
For comparison, Scotiabank Arena, where the Raptors play their home games in Toronto, is listed as having 19,800 seats.
*All times eastern
*Bold = home games
The views on this page do not necessarily reflect the views of the NBA or its clubs.