On Nov. 3, 1995, the Toronto Raptors played their first-ever NBA game, earning a 15-point win over the New Jersey Nets.
The opening-night victory would be one of just 21 wins the Raptors earned that season but there were still a number of occurrences of note that happened during the Raptors inaugural season. From scoring-highs to win streaks to other statistical anomalies, look back at some of the most notable happenings from Toronto's 1995-96 season.
On opening night…
Rookie Damon Stoudamire posted the first double-double in franchise history with 10 points and 10 assists in what was also his NBA debut.
Then-32-year-old veteran Alvin Robertson became the first Raptor to score 30 points, doing so on 11-for-14 shooting from the field including 2-for-3 from beyond the arc.
Toronto held New Jersey to just 33.3% shooting to earn a 15-point win
Scoring superlatives…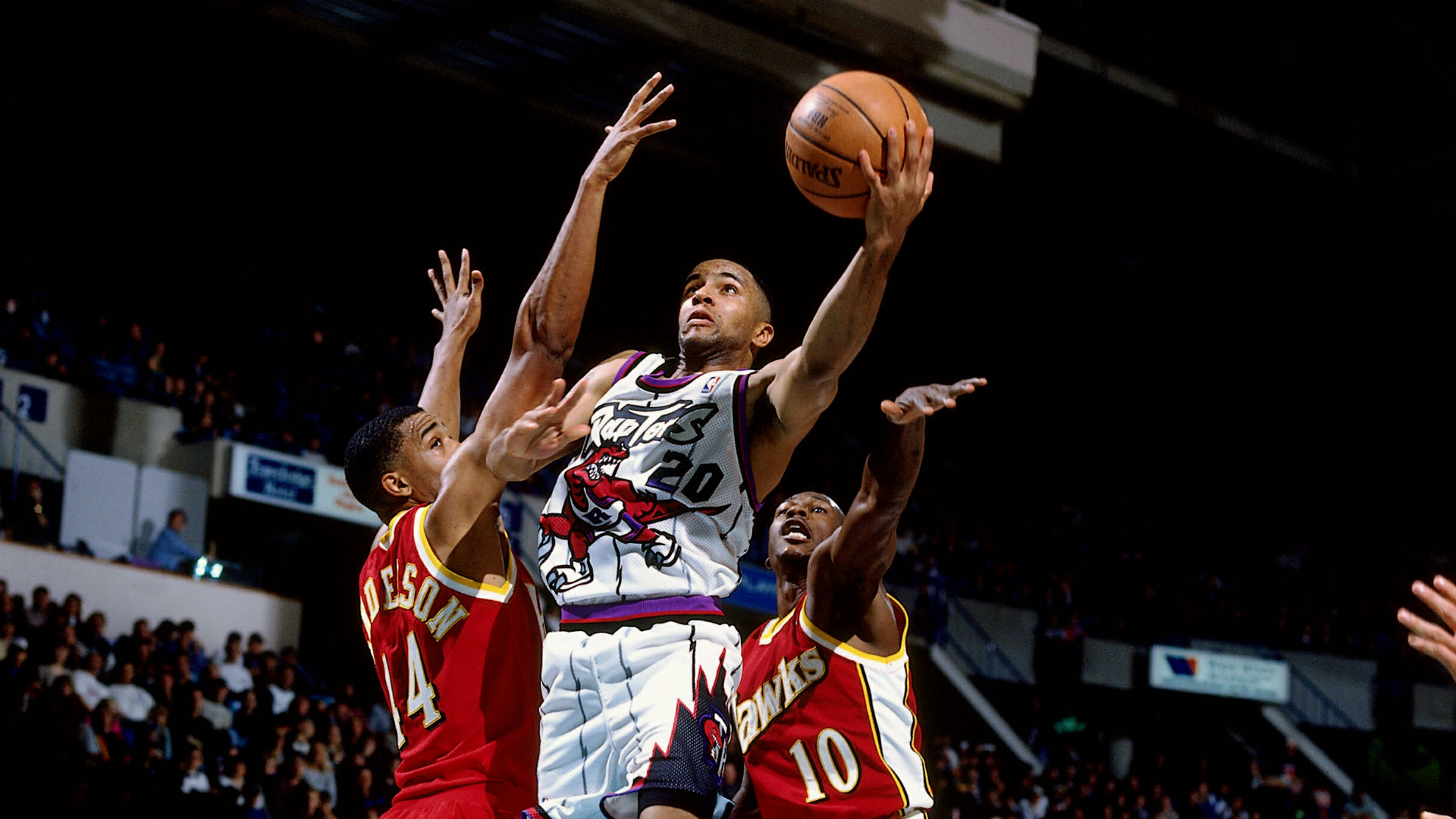 Stoudamire led the team with 19.0 points per game on .426/.395/.797 shooting splits. He scored a season-high 30 points in back-to-back games - a win over the eventual champion Chicago Bulls (more on that later) on Mar. 24 and in a loss to the Atlanta Hawks on Mar. 26.
In total, there were 11 games in which a Raptor scored 30 or more points, with Tracy Murray eclipsing the 30-point mark a team-high five times. Aside from Murray and Stoudamire, no other Raptor scored 30-plus points more than once.
Murray and Acie Earl own the highest-scoring games of the Raptors inaugural season, with Murray scoring 40 points in a loss to the Denver Nuggets on Mar. 18 and Earl scoring 40 points in a loss to the Boston Celtics on Apr. 12.
Other noteworthy stats…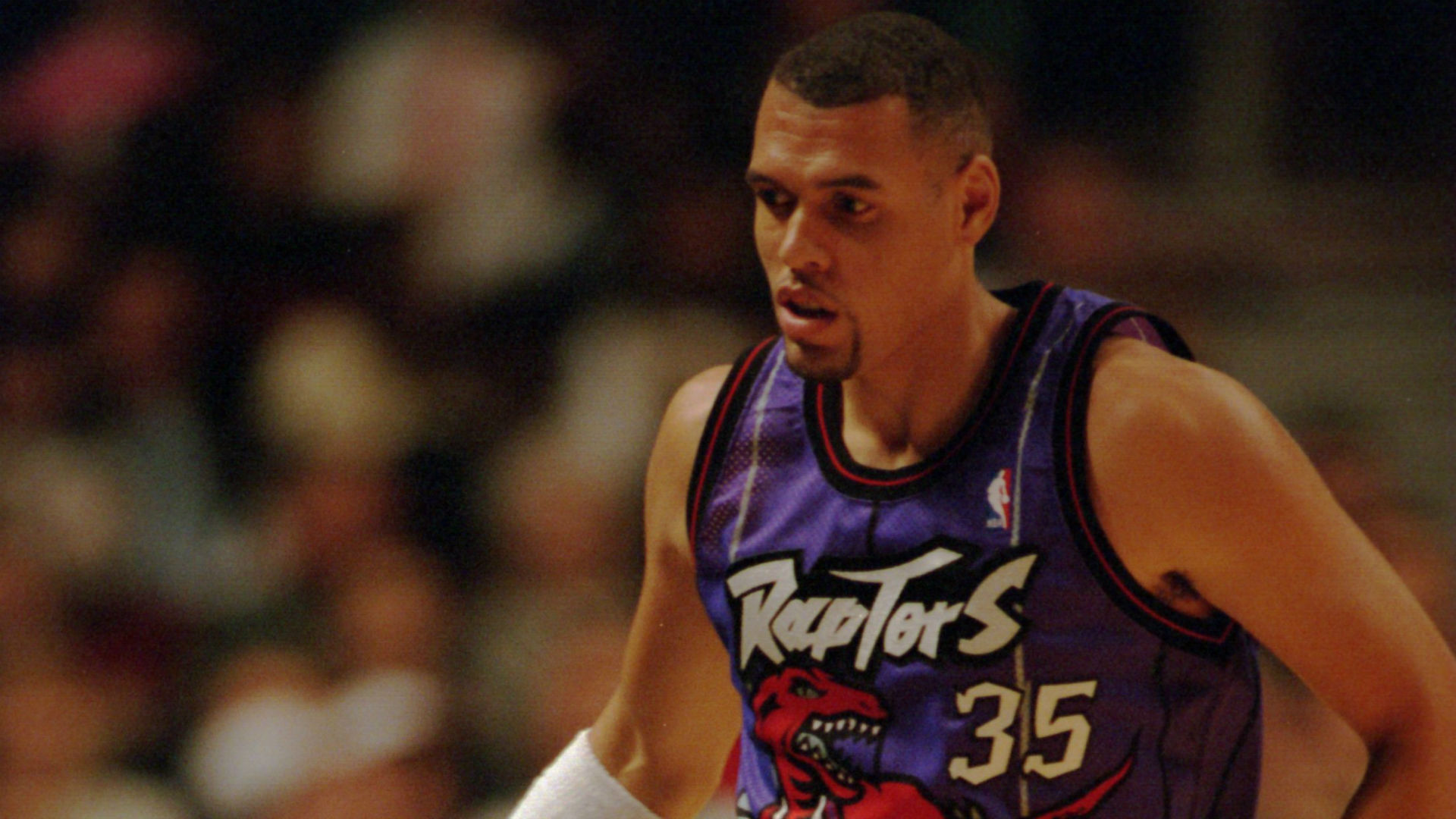 Stoudamire also led the team with 9.3 assists per game, good for fifth in the league. Mighty Mouse dished out 10 or more assists 37 times in the season, which is still the most games of double-digit assists in a single season in franchise history. Stoudamire's 19 assists in Feb. 27 loss to the Houston Rockets are still a franchise record, tied twice by Jose Calderon in 2009 and 2011.
Murray led the team with 151 made 3-pointers over 82 games (1.8 per game), sinking six triples in a game on two occasions. Stoudamire also hit six 3s in a game once that season.
In a loss to the New York Knicks on Apr. 6, the Raptors knocked down a season-high 15 3s. While Toronto hit 10 or more 3s in 10 different games, it averaged just 5.0 made 3s per game, good for 21st in the league.
For perspective, the 2019-20 Raptors had at least one player hit five or more 3s on 41 occasions during the 2019-20 season.
Oliver Miller was the team's leading rebounder with a career-high 7.4 rebounds per game. It was a career-year for Miller, who scored a career-high 35 points in the season finale on Apr. 21. In that game, Miller did a little bit of everything, finishing with a stat line of 35 points, 12 rebounds, nine assists, four steals and three blocks in 51 minutes.
Stoudamire posted the first triple-double of franchise history with 20 points, 12 rebounds and 11 assists in a win over the Seattle SuperSonics on Nov. 21.
Quality wins earned…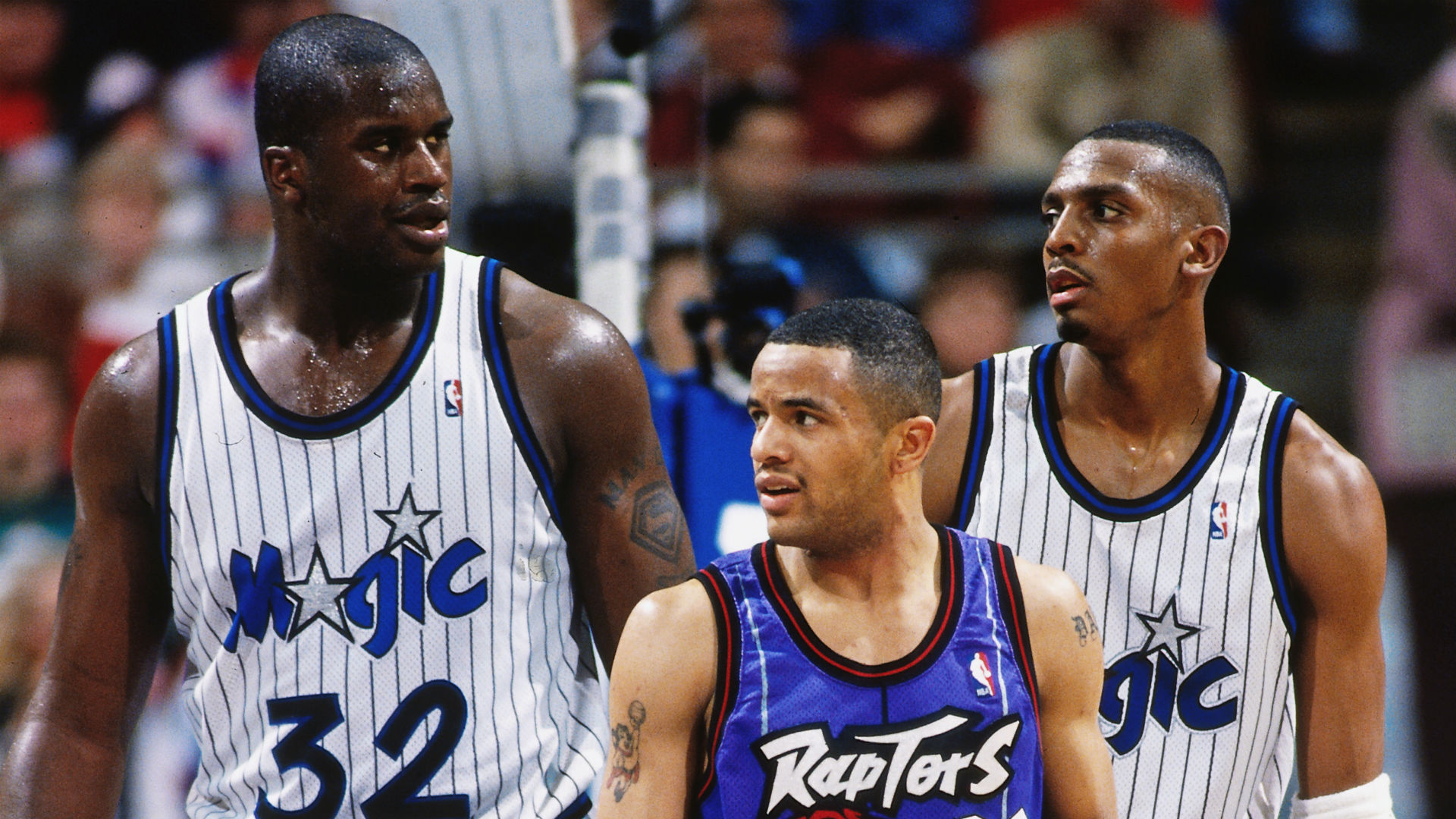 ​The longest win streak of the Raptors inaugural season came in the opening month, with the team earning consecutive wins over the Minnesota Timberwolves, Washington Bullets and SuperSonics in November.
In a blowout win over Minnesota, Toronto held a 19-year-old rookie reserve by the name of Kevin Garnett to seven points (on 3-for-12 shooting).
The tight win over the Bullets at US Airways Arena was the first road victory in franchise history
Stoudamire's triple-double led Toronto past a Seattle team that would go on to win 64 games.
On Dec. 17, Toronto earned a 110-93 win over the defending Eastern Conference Champion Orlando Magic, who saw Penny Hardaway struggle to finish with 18 points (on 6-for-15 shooting) while Shaquille O'Neal finished with 32 points and 11 rebounds.
In perhaps the most impressive win of the season, the Raptors earned a one-point victory of Michael Jordan, Scottie Pippen and the Chicago Bulls. Jordan finished with 36 points (on 14-for-22 shooting) but it wasn't enough, as Stoudamire and Murray combined to finish with 53 points while shooting a combined 8-for-11 from deep.
It was one of just 10 losses suffered by the Bulls during that regular season, putting the 1995-96 Raptors in very elite company.
As the Bulls and Sonics went on to play in the 1996 NBA Finals, the expansion Raptors earned victories over each of eventual the last two teams standing.
Also of note…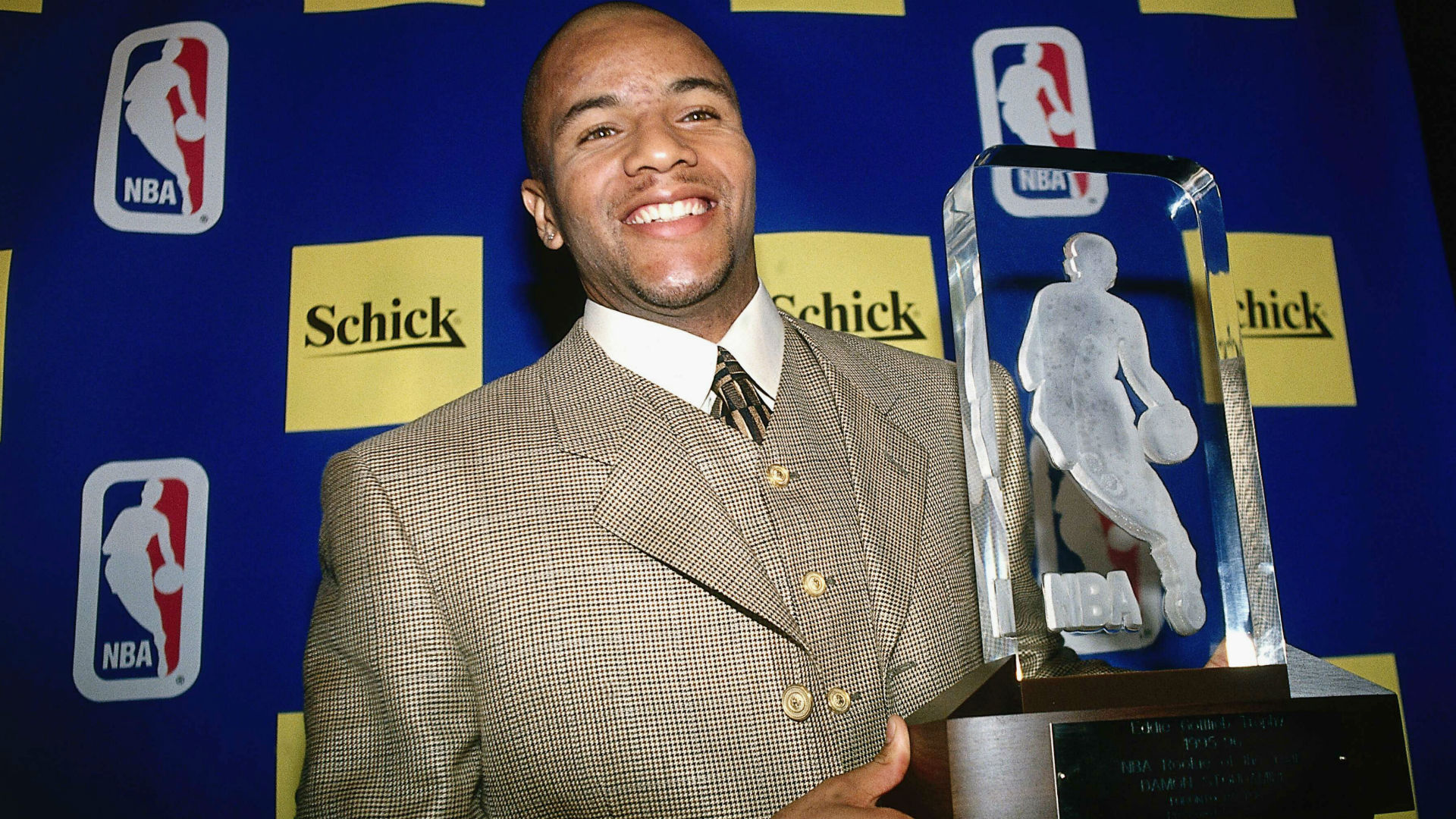 Stoudamire was named Rookie of the Year, becoming the first of two Raptors to ever earn that distinction
Ahead of the trade deadline, Toronto made two separate deals, acquiring Doug Christie from the New York Knicks on Feb. 18 and acquiring former lottery pick Sharone Wright from the Philadelphia 76ers on Feb. 22.
Toronto played all but nine of its home games at the SkyDome, hosting the Milwaukee Bucks (Dec. 26) and the Cleveland Cavaliers (Feb. 15) at Copps Coliseum in Hamilton, ON while playing the other seven home games at Maple Leaf Gardens.
Opponents…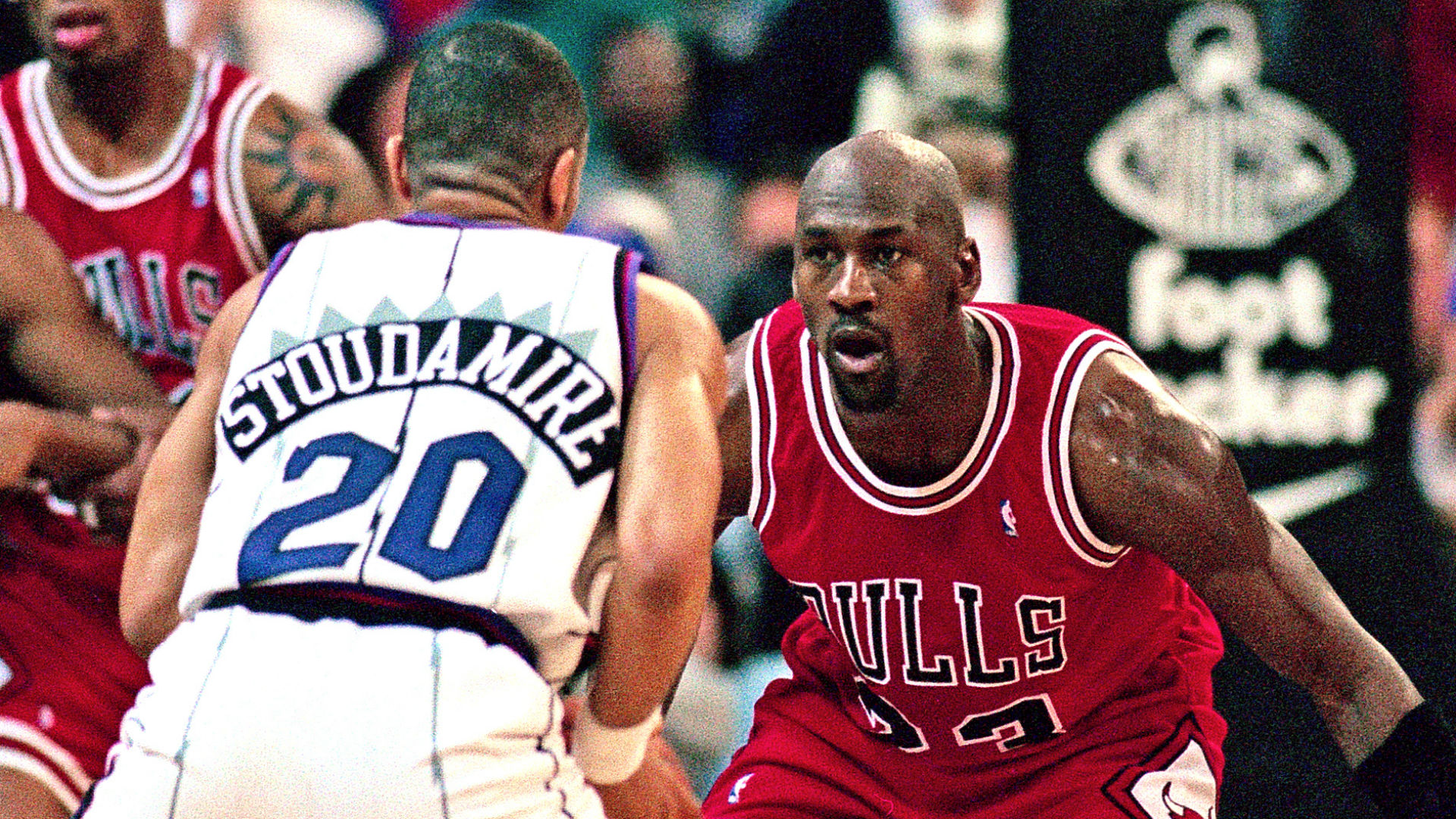 On Apr. 19, Washington Bullets forward Juwan Howard finished with 42 points (on 19-for-29 shooting), nine rebounds and four assists against the Raptors. While it was the highest-scoring game from an opponent that year, Toronto earned a four-point win over Washington, also winning the season series 3-1.
The Raptors won just two season series in 1995-96, defeating the Bullets 3-1 and sweeping the Los Angeles Clippers 2-0.
Patrick Ewing was the only other Raptor opponent to reach the 40-point mark, finishing with 40 points (on 15-for-19 shooting) in a 12-point New York Knicks win on Dec. 23.
In total, there were 22 games of 30 or more points scored against the Raptors, with Michael Jordan doing so three times and eventual Raptors assistant coach Jerry Stackhouse doing so twice.
Over four games against the Raptors in the 1995-96 season, Jordan averaged 34.8 points per game.
7-foot-6 Nets centre Shawn Bradley recorded a season-high 12 blocks in a win over the Raptors on Apr. 17
Detroit Pistons forward Grant Hill is the only Raptor opponent to record a triple-double that season, finishing with 17 points, 11 assists and 10 rebounds in a Pistons win on Dec. 28.
The views on this page do not necessarily reflect the views of the NBA or its clubs.