On Tuesday, the Toronto Raptors finished their preparation for the restart of the 2019-20 NBA season as they wrapped their schedule of three scrimmage games.
MORE: What we learned from the Raptors scrimmages
From here on out, everything counts.
Ahead of their eight seeding games and seventh-straight postseason appearance, our NBA.com Staff played a game of Fact or Fiction with some of the biggest storylines surrounding the defending champs.
The Raptors should go all-out to secure the No. 2 seed
Gilbert McGregor (@GMcGregor21): Fact. I say this because "all-out" shouldn't require that much exertion of effort, seeing how the Raps currently hold a three-game lead over the Boston Celtics, who they meet on Aug. 7.
Simply put, going all-out during these eight seeding games would be a matter of taking care of business, something that shouldn't be hard for a team that hasn't taken much lightly over the past two seasons. Based on potential matchups, there's a big difference between finishing second and third, and we all know what the Raptors did with the No. 2 seed last year.
Scott Rafferty (@crabdribbles): Fiction. Do I think the Raptors would be better off getting the No. 2 seed? Absolutely. It's safe to assume that they'd prefer to play either the Brooklyn Nets or Orlando Magic in the first round than the Miami Heat, Philadelphia 76ers or Indiana Pacers. Do I think they should prioritize that over everything else? No. Now that they're healthy for what feels like the first time this season, I think it's more important that the Raptors get everyone on the same page heading into the playoffs than doing everything in their power to stay ahead of the Celtics in the standings.
Carlan Gay (@TheCarlanGay): Fiction. First of all, they won't need to go "all-out" to secure the two seed, they're good enough to hold it down just being themselves.
Secondly, there's not a matchup in the East that they should be afraid of when healthy. Third, if they plan on making the Finals you can't "avoid" anyone. They'll have to beat the Bucks, 76ers, Celtics en-route to the championship series.
With no homecourt advantage, it doesn't matter where they land. They just need to maintain good health.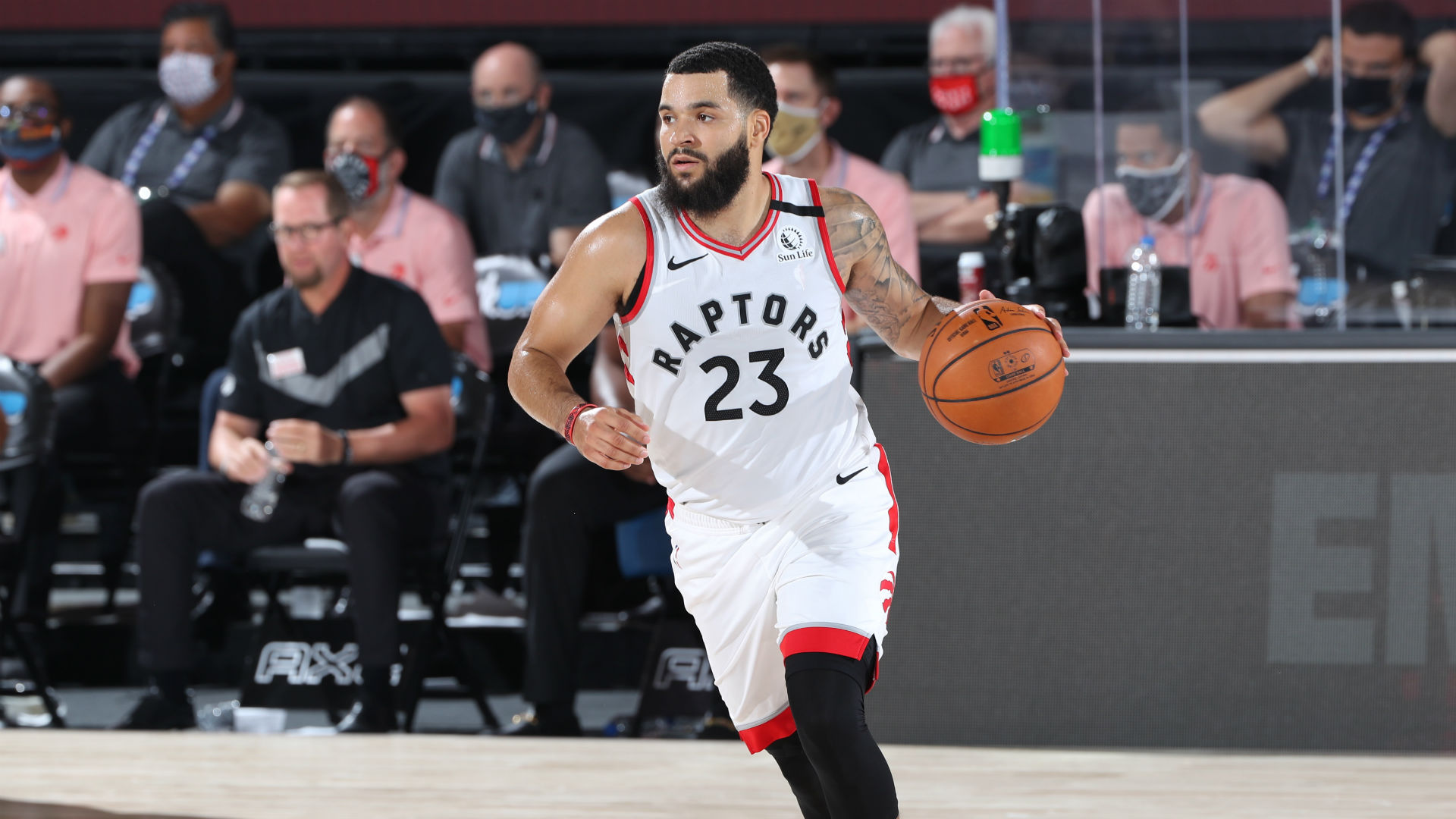 Fred VanVleet should continue starting
McGregor: Fact. Toronto has gotten this far with the starting backcourt of Kyle Lowry and VanVleet, who is averaging career-best numbers in his first season as a full-time starter. I realize that Norman Powell brings more size and is technically still the league's reigning player of the week thanks to his play while filling in as a starter, but Toronto's 35-13 record with VanVleet in the lineup is too hard to ignore. Now's not the time to make a drastic change.
Rafferty: Fact. I agree with Gil in that now is not the time for a drastic change. The Raptors have been better with Powell in the starting lineup than VanVleet, but the difference is minimal. The one situation I could see the Raptors starting Powell over VanVleet is if they face the 76ers because of the amount of size they have in their starting lineup. Otherwise, I think the Raptors roll with VanVleet. If it ain't broke, don't fix it.
Gay: Fact. Everyone knows their role and to interrupt that now would set the team back in my opinion. Besides, it matters who closes games, not who starts.
Toronto needs its Jumbo lineup to work in order to win
McGregor: Fiction. It would be nice for that to be an option, but I still think the Raptors can find ways to have large-scale success without perfecting their Jumbo lineup.
In theory, the Milwaukee Bucks and Philadelphia 76ers are the two teams that this would be most useful against but, if for some reason Toronto can't perfect the big lineup, I think Nick Nurse has the ingenuity to find other lineups capable of exploiting the weaknesses that come with the abundance of size that Milwaukee and Philly rely on. By making those teams go small, he could take them out of their gameplan.
Rafferty: Fact. I still feel like they'll need it to beat the 76ers or Bucks. It might be their best chance of keeping the 76ers off the glass and their best chance of slowing down Giannis Antetokounmpo - to the extent that you can slow down Antetokounmpo these days, anyway - without Kawhi Leonard.
Gay: Fiction. They don't need anything other than good health. The Raps were able to get by with guys coming in and out of the lineup all season long, but now they need all hands on deck if they plan on repeating as champs.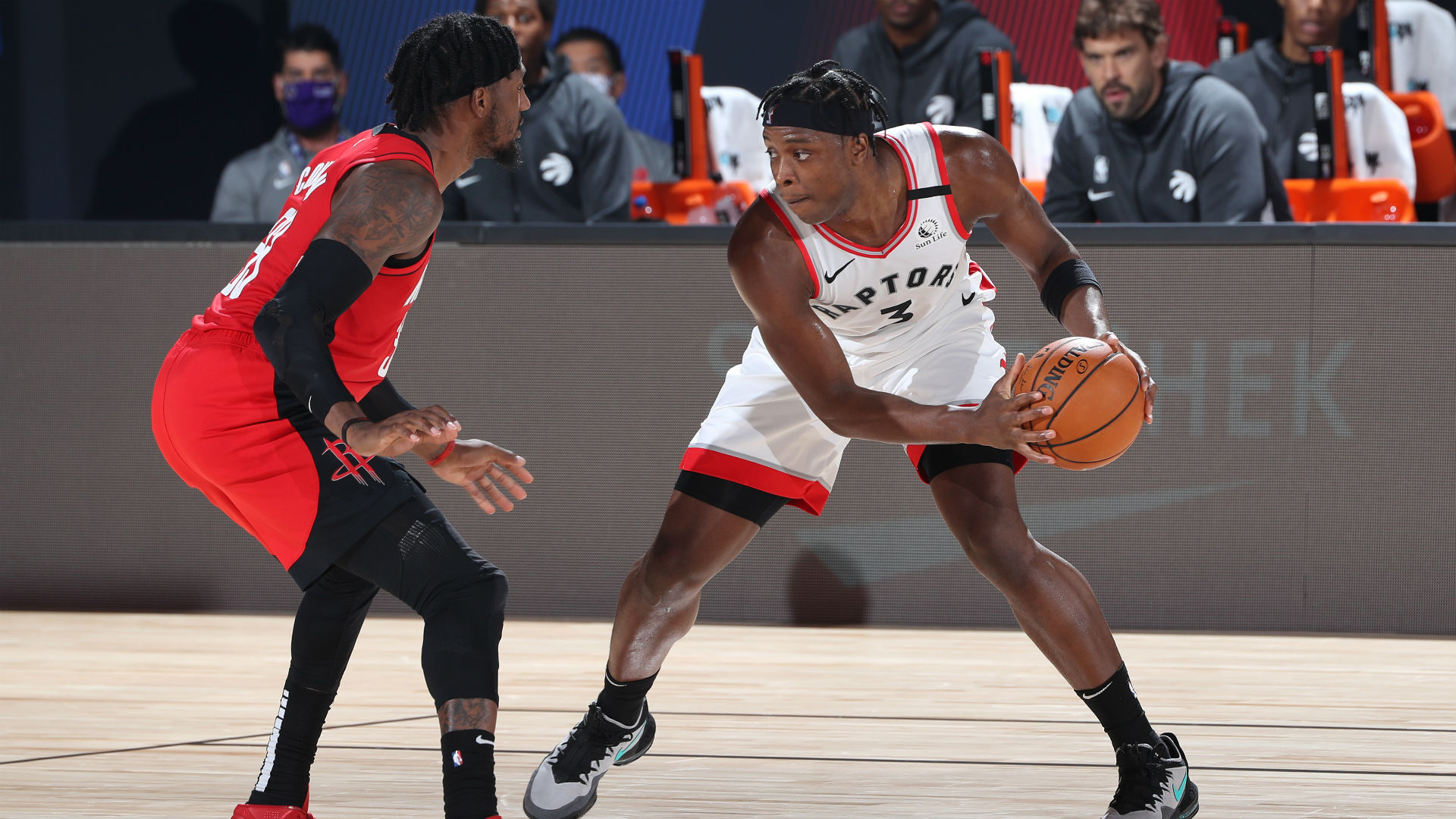 OG Anunoby is the Raptors' X-Factor
McGregor: Fact. I feel like I've said this before (and it's because I have) but Anunoby's ability to defend multiple positions and make plays on the offensive end make him the prototypical X-Factor in my eyes.
He's working on his game - Scott recently talked about OG developing as a back-to-the-basket scorer and Carlan has outlined his ballhandling and playmaking developments, two things that are necessary for him to be successful in a seven-game series. Anunoby doesn't need to be a go-to guy on the block or break down players for multiple iso buckets, but an inability to do either of those things might limit how playable he is in certain spots.
A good OG takes this team to another level.
Rafferty: Fact. We know what the Raptors are going to get out of Lowry, VanVleet, Powell, Siakam, Gasol and Ibaka at this point. We know what the Raptors are going to get out of Anunoby defensively, but he's still somewhat of a question mark on offence. If he can provide a little more punch offensively, whether it's with his scoring in the post or some playmaking off the bounce, that would make a tremendous difference in the playoffs. It's why the improvements he showed in Toronto's scrimmages is so encouraging.
Gay: Fiction. I think Serge Ibaka has turned into the X-Factor on this team. Will OG be important in a playoff series? Sure, but I think if Serge can continue his great play, his value on both ends of the floor might be a little more than OG's ... for now.
Toronto needs a traditional closer
McGregor: Fact. These seeding games will have a playoff feel in many ways and when I think of playoff success, I think of having THE guy that you know will make a play when it's needed the most. The guy you draw up an isolation play when Game 7 is tied with 4.2 seconds left.
The Raptors have done it by committee this season, which is a testament to their depth and coaching, but I am concerned that Pascal Siakam might not be ready to step into this specific role yet. His rapid growth up to this point leads me to believe that he can get there one day, I'm just not sure it will be as soon as the 2020 postseason.
Rafferty: Fact. Carlan and I have talked about this before. As good as the Raptors have been in the clutch this season, I still feel like they need someone who can put the team on their back at the end of the game and get them a bucket. It's where they'll feel the loss of Kawhi Leonard the most in the playoffs.
Gay: Fact, and it has to be Pascal Siakam.
In my opinion, you need three things to win a championship:
Great Defence
A plan on offence
A closer/primetime player
Go back and look through the history of the league most championship teams had all three. Toronto has two of the three this season. We'll find out if Siakam can close in the playoffs.
The views on this page do not necessarily reflect the views of the NBA or its clubs.