As teams approach the 20-game mark of the regular season, we are beginning to get an idea of what we can expect them to look like for the rest of the year.
Looking at aggregate big picture stats is important but digging that extra layer deeper into lineup-specific numbers can tell us quite a bit more about why a team has succeeded.
These are some of the most important lineups from across the league - the ones that have helped tell the story of the 2020-21 regular season so far.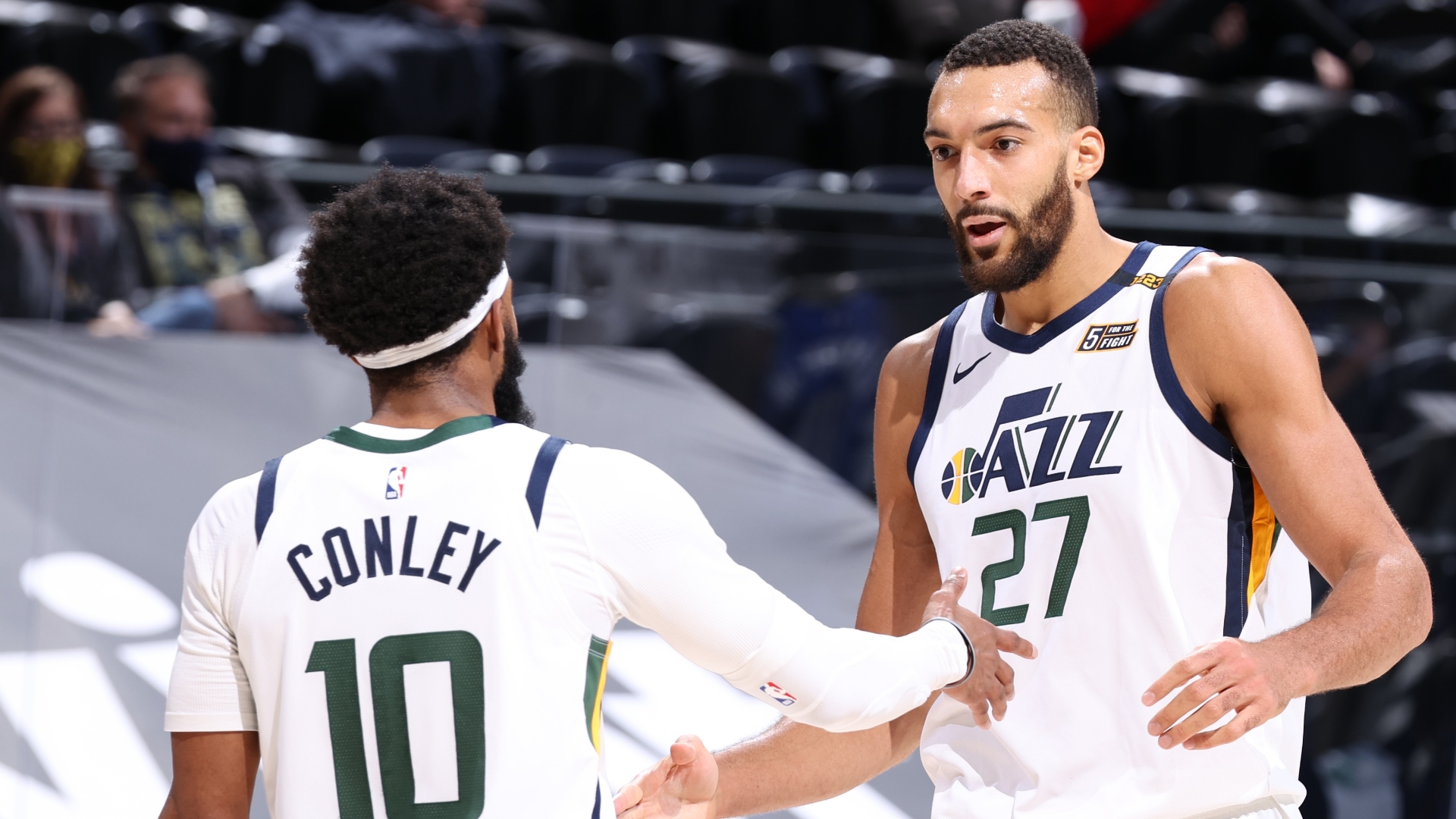 Lineup: Mike Conley, Jordan Clarkson, Miye Oni, Georges Niang and Rudy Gobert
Net rating: +45.5 in 34 minutes
Utah's leap into the pool of the elite teams can be chalked up to roster-wide improvement, but the growth of this lineup in particular has helped give the Jazz one of the best second units in the league.
The defensive identity of this unit is pretty simple: Gobert can stop most bench offences single-handedly. Clarkson is a weak point and Conley, Oni and Niang are all merely solid, but Gobert is so impactful that this group has cruised to a 66.7 defensive rating.
This lineup works offensively because Conley and Clarkson are free to do what they do best. Conely is allowed to operate as the undisputed floor general and use his drastically improved pick-and-roll chemistry with Gobert to dismantle opposing backups. Add in Clarkson's potent - and suddenly efficient - scoring, and this group has been much better than their limited on-paper offensive talent.
The good news for the Jazz is this feels largely sustainable. They aren't shooting an obscene percentage from 3-point range and have enough room for error to survive the inevitable opponent shooting improvement. This is an extremely well-crafted lineup and one that exemplifies everything the Jazz have done right to start this season.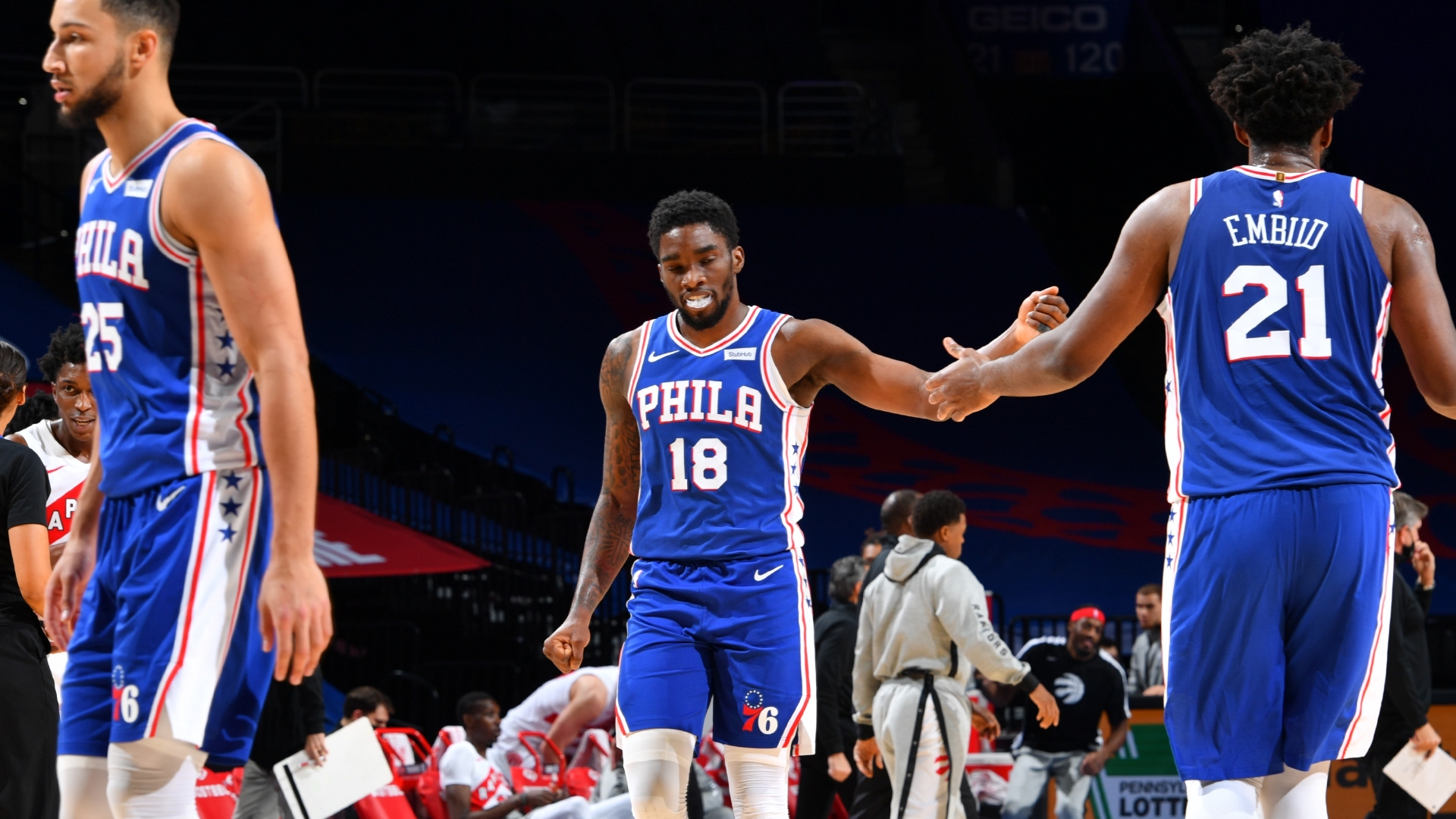 Lineup: Ben Simmons, Shake Milton, Seth Curry, Tobias Harris and Joel Embiid
Net rating: +53.1 in 30 minutes
It doesn't take much detective work to figure out why this unit works for the Sixers. At its core, it's simply Simmons and Embiid surrounded with shooting.
Opponents can't play big against them because the bigs needed to defend Simmons, Harris and Embiid will get gassed trying to corral Curry and Milton on the perimeter. Try to go small, and Simmons and Embiid will bulldoze their way to the rim. Opponents have struggled to counter this lineup and so far it has posted an astronomical offensive rating of 134.3.
Is the success of this unit sustainable? Yes, though not to this dominating extent.
This group is shooting 53.3 percent from the perimeter and grabbing over 40 percent of all available offensive rebounds. Both of those numbers will fall over time and drag the net rating down with them, but the important takeaway isn't that this lineup is due for a harsh regression. It's that, after endless tweaking, Philadelphia has finally found a rotation that maximizes its top-end talent.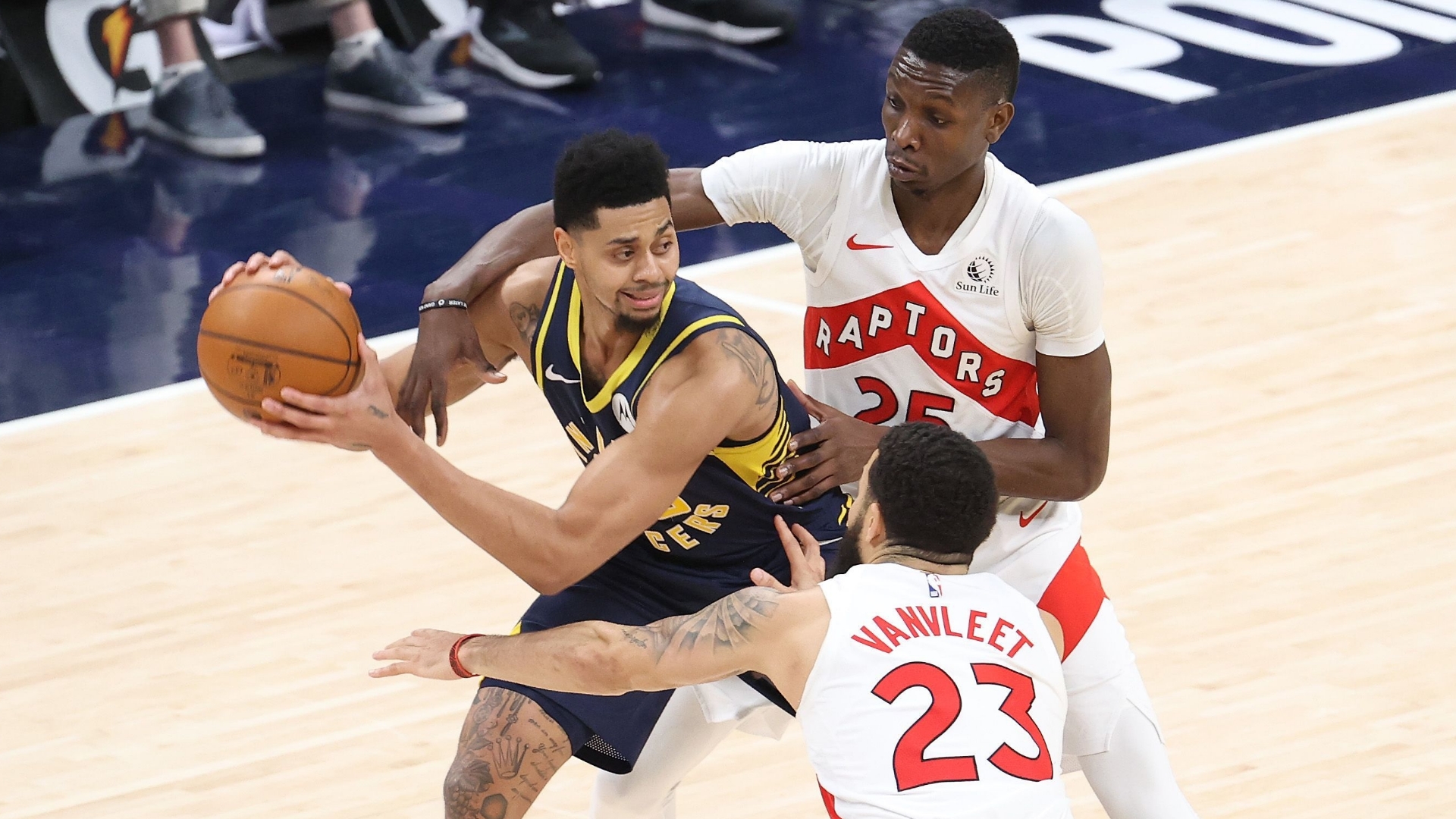 Lineup: Kyle Lowry, Fred VanVleet, Norman Powell, OG Anunoby and Chris Boucher
Net rating: +38.1 in 26 minutes
Almost all of Toronto's big-minute lineups are right around even for the season. Some are above water, some slightly below. All except this one. This unit has been the glaring bright spot to an otherwise gloomy start to the season.
The most notable variable in this equation is Boucher. His all-in-one floor spacing and rim protection has been a revelation. He's hitting 3s at a mid-40s clip and blocking shots at a DPOY-rate. Whether this pace will continue isn't really all that important. He's proven to be a fantastic modern centre and has been the jolt in the arm this roster needed.
The other pieces of this lineup are equally important if admittedly not quite as revelatory. Anunoby has thrived as a small-ball four. He's capable of guarding just about every position on the floor and, in a breakout scoring season of his own, has started to learn how to take advantage of mismatches on the offensive end.
The backbone of this lineup - and the team overall - has been the three guards. They've been exceptional together all season, and the defensive consistency of Lowry and VanVleet makes it incredibly difficult for opposing teams to match small-ball.
Whenever the regression for this lineup does come, they won't fall all that far. This is an extremely strong and consistent group that I expect to be elite all season long.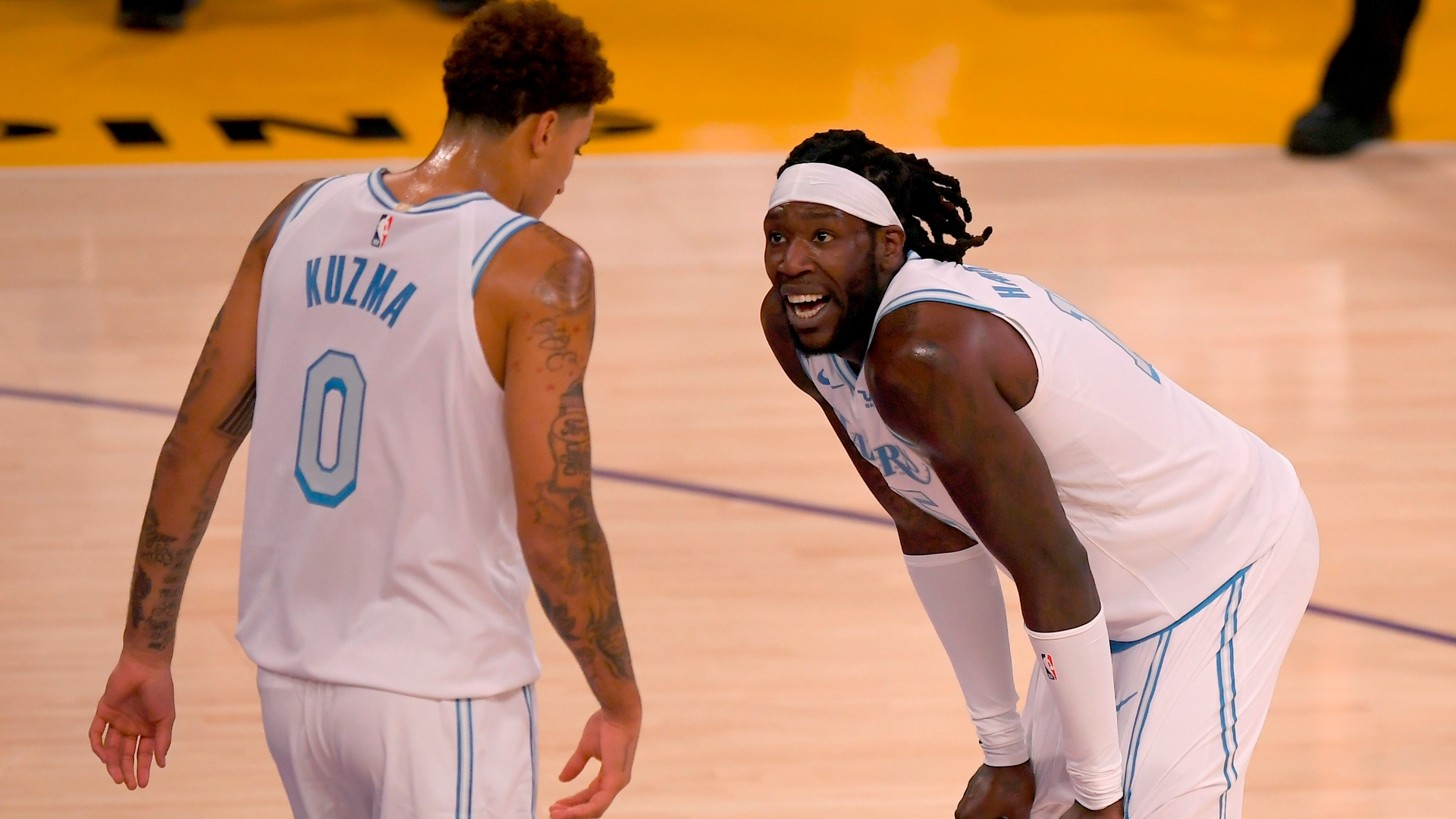 Lineup: LeBron James, Wesley Matthews, Kyle Kuzma, Markieff Morris and Montrezl Harrell
Net rating: -12.4 in 66 minutes
It's true that this is the only negative lineup on this list, but that's not to criticize the Lakers. The opposite in fact. Everything has run so smoothly for them that it takes a blemish to stand out.
The theory of this lineup just doesn't quite work. It's built around LeBron, three offence-focused power forwards and a pure spot-up guy in Matthews. This group certainly has size but it doesn't defend well enough to be elite. It has four capable shooters but no player who truly stretches a defence. It just doesn't have that one dominant trait to fall back on, and the -12.4 net rating shows that.
Frank Vogel goes to this group a ton. It has been his second-most used lineup all season, playing over 60 minutes in 19 games. There is enough talent for it to succeed on a given night but those minutes would be better served by using lineups that better fit what the Lakers do well. This team is going to be elite almost regardless of the rotation Vogel uses, but there's no need to rely so heavily on a lineup this ineffective.
Lineup: Patty Mills, Dejounte Murray, Devin Vassell, Rudy Gay and Jakob Poeltl
Net rating: +33.0 in 68 minutes
The positives with this unit are obvious. Mills is 32 years old and playing the best basketball of his career. Gay has aged out of stardom but is still a consistent double-digit scorer. Murray and Poeltl are excellent all-around players, and Vassell is having a great defensive season for a rookie.
Together, they're great at all the Spurs-y things you'd expect. They compete defensively, pass the ball incredibly well (61.5 AST%) and almost never turn it over. Their net rating will eventually fall back to earth as opponent shooting improves, but even as that happens, this unit works so well together that it will continue to be elite.
That said, the success of this lineup has frequently been inconsequential. The gains of this unit are counterbalanced by the continued underperformance of the starting lineup, which has been -11.3 points per 100 possessions for the season.
This is one of the deepest rosters in the league. They have wins over the Lakers and Clippers but sit at just 10-8 for the season. This is a team clearly on track to compete for a play-in spot but it's unclear how long they can maintain that pace with the bench forced to climb out of the hole the starters dig almost every game.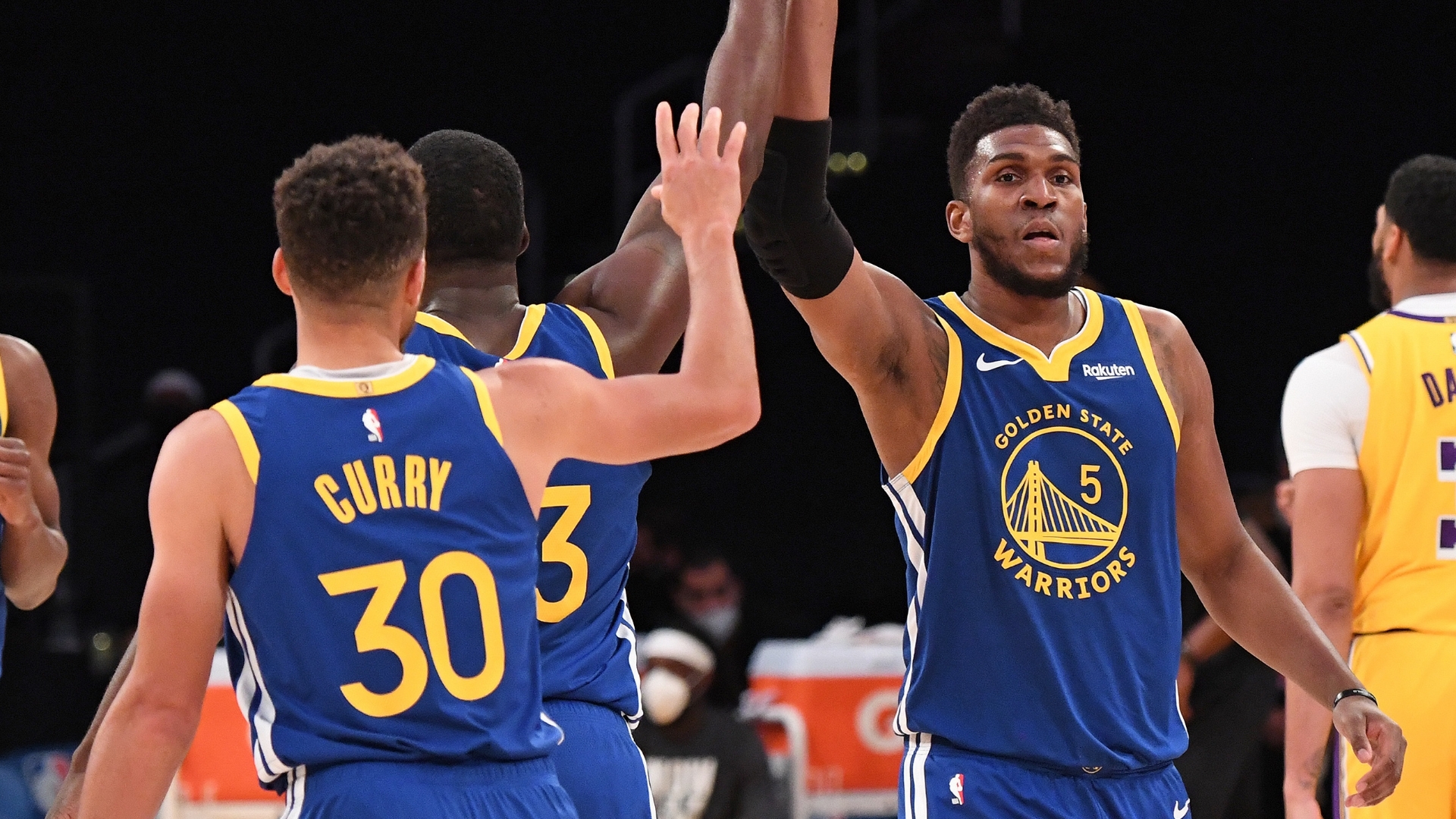 Lineup: Stephen Curry, Andrew Wiggins, Kelly Oubre, Draymond Green and Kevon Looney
Net rating: +45.9 in 42 minutes
Starting James Wiseman clearly wasn't working. He had moments of brilliance but it was too tall an order to ask him to consistently match up with the league's best centres right out of the gate. It's only a matter of time before he re-inherits that starting role but that lineup's -73 in 161 minutes speaks for itself.
Inserting Looney was the move the Warriors needed to make.
While he has a much lower ceiling than Wiseman, Looney is the far more consistent option. He doesn't do much besides rebound, defend and set screens, but he is the ancillary piece needed to grease the wheels of the Warrior offence.
Curry's offensive rating jumps from 104.6 to 117.1 when Looney is on the floor. Similarly, Wiggins' jumps from 98.4 to 125.5. Looney doesn't move the needle that much on his own, he just allows the Warriors to run their best offence.
Long term, this lineup's net rating might be the least sustainable of any on this list. This unit has been 5.7 points per 100 possessions better than the Death Lineup was in 2015-16. That will not continue. The offence will regress over time, but the move to start Looney has done its job in helping the Warriors re-find their stride at just the right time.
The views on this page do not necessarily reflect the views of the NBA or its clubs.