Jamal Murray is a star.
If you've watched any of the 2020 NBA Playoffs, the evidence is clear. He's not coming. He's not someone we need to watch out for in the future. The dude is here - he's arrived, and it's time we acknowledge that.
We have a tendency in the basketball world to want to be right. That's why many players get championed before they ever do anything in the league and why others need to constantly prove themselves before they get their just due. Murray falls in the latter category.
Let's face it, very few saw this coming from Murray and even fewer saw it coming this soon. Now that it's happening, there seems to be a hesitation to call it what it is.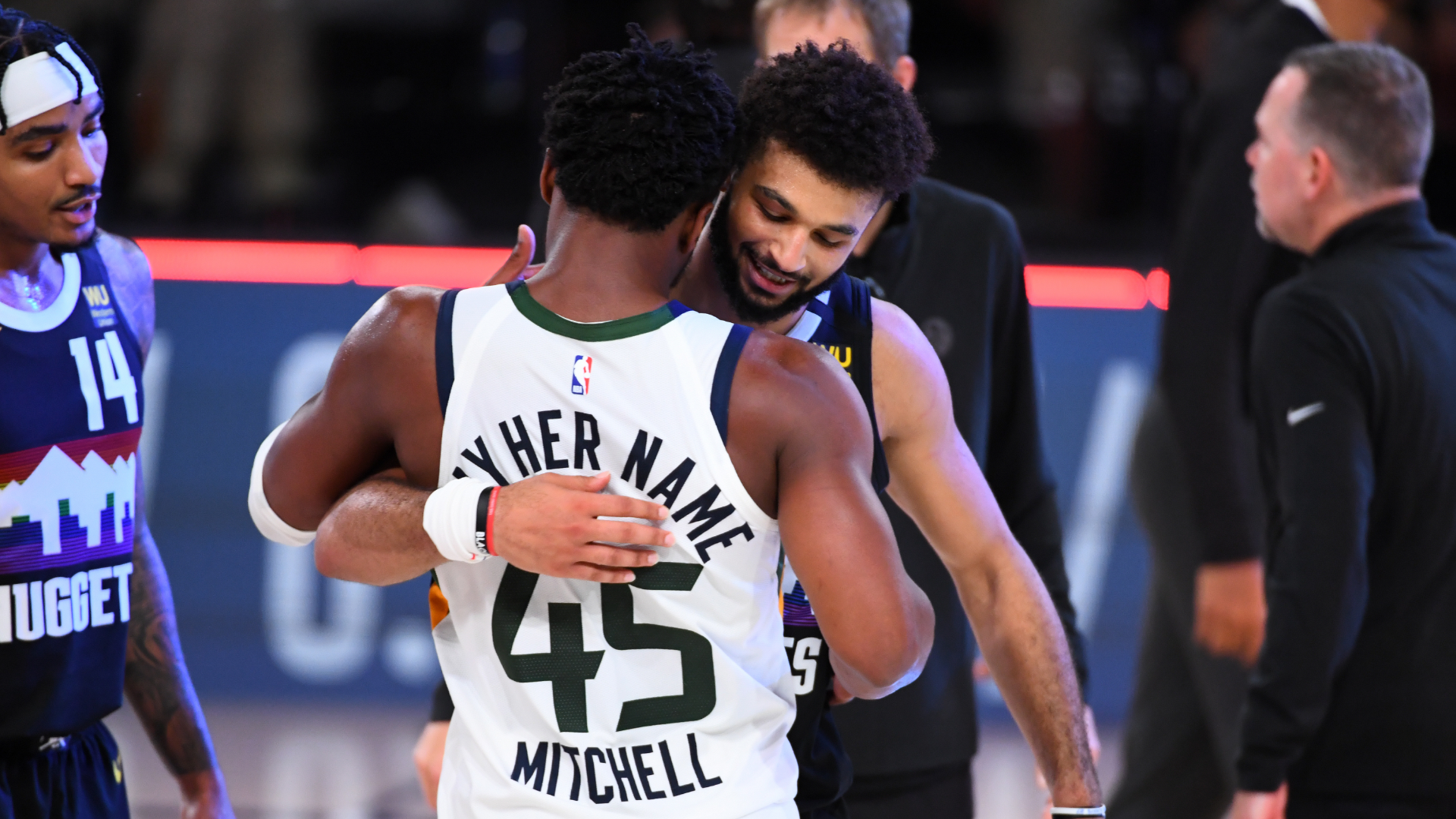 The hurdles for Murray to jump over have been placed in front of him very quickly in his early career. When he was selected seventh overall, many wondered if that was too high for the Canadian. He finished his rookie season as an All-Rookie performer. We questioned whether or not he could become a consistent starter in the league. Murray's answered with a resounding yes. Could he be a consistent enough second option for the Nuggets to be a playoff team? How about back-to-back seasons of 18-plus points per game to ease the scoring burden of All-Star Nikola Jokic?
And then the ultimate question: Can he elevate his game in the postseason?
In his first playoff run, Murray upped his averages to 21.3 points, 4.7 assists and 4.4 rebounds per game. He came up big twice on the road once in San Antonio and then again in Portland to help the Nuggets get much-needed victories. The Nuggets were a CJ McCollum dagger jumper away from making it to the Conference Finals in Murray's first-ever playoff run.
Murray's ability to elevate his game in the playoffs wasn't what was remembered after his impressive playoff debut, it was his poor shooting performance in the Game 7 loss to the Blazers that naysayers hung onto. It was as if the other 13 playoff games didn't matter. It was as if he hadn't played well in a Game 7 to help eliminate the Spurs just a week before. Again, another hurdle for Murray to jump over - was he good enough to help Jokic get the Nuggets over the top?
That summer Murray signed a massive five-year, $169.65 million contract that wouldn't kick in until the 2020-21 season, but there were already questions as to whether or not the 23-year-old would live up to it.
Every time Jamal Murray answered, it seemed like the goalposts kept moving.
Enter these playoffs, and what else is there left to ask that hasn't been answered? Murray has proven he can elevate his game when needed. He went toe-to-toe with an All-Star in Donovan Mitchell, who was playing out of his mind, in the first round and bested him. When the Nuggets were on the brink of elimination against the title favourite LA Clippers, Murray hit another gear, averaging 29.0 points, 5.7 assist and 5.7 rebounds on 51.6 percent shooting from the field and 54.5 percent from three over the final three games of that series to advance.
And once again with the season seemingly on the line against the Los Angeles Lakers in the Conference Finals, Murray delivered with a masterful near triple-double performance of 28 points, 12 assists and eight rebounds on 58.8 percent shooting from the field and 50.0 percent from long range.
Murray has cleared every hurdle of criticism put in front of him, only he's gone from jumping over them to now backflipping over them in these playoffs.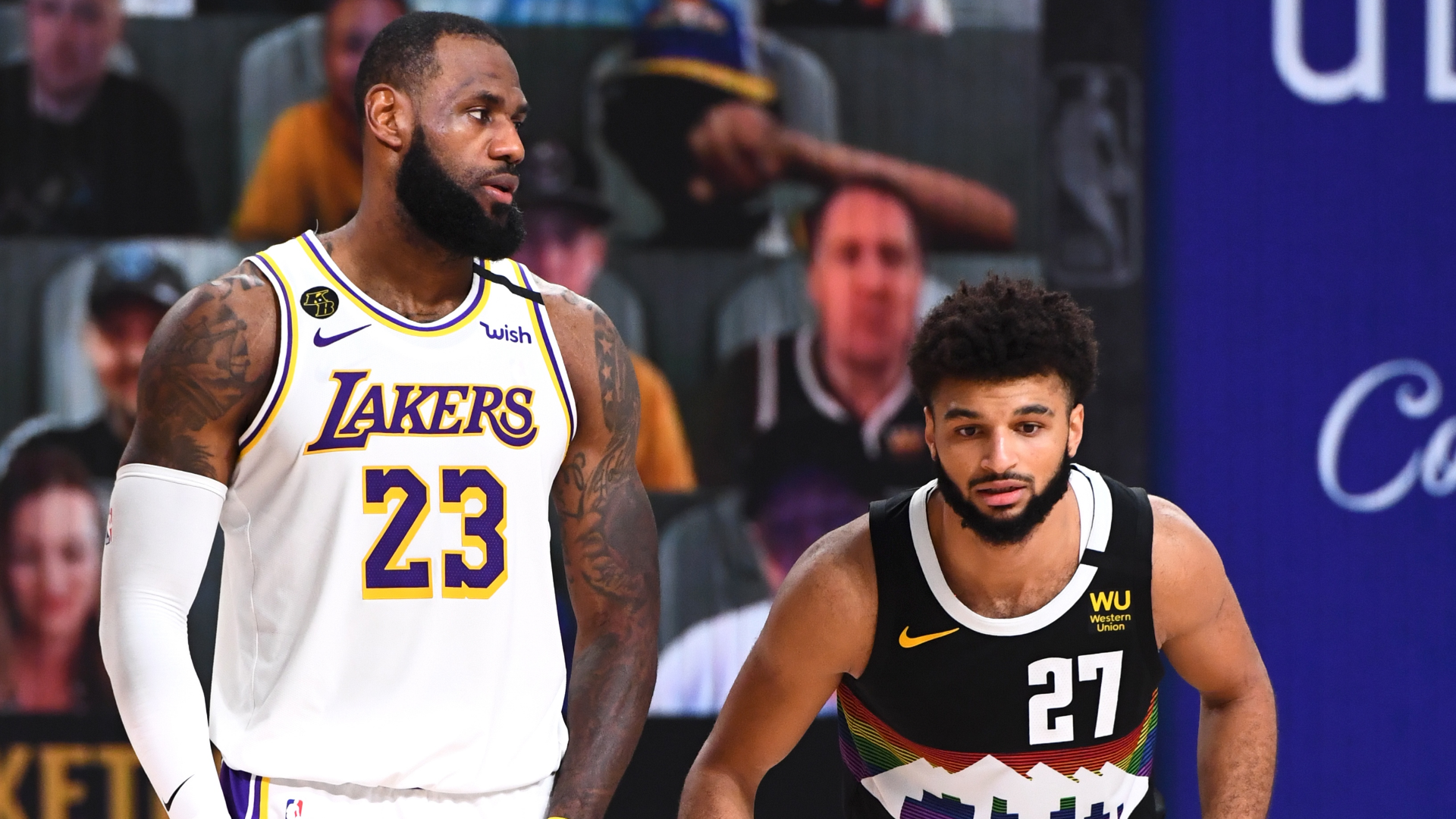 Ahead of the restart, my fellow NBA.com colleagues and I ranked the top 30 players in the league - Murray didn't make the list. It was a mistake at the time and in the present, it looks even worse. And before I get hit with the recency basis tag, consider who made the list.
Devin Booker, who became an All-Star this season but has yet to play a single playoff game. Donovan Mitchell, who finished ranked 20th. (After watching the first round of the playoffs, is Murray not in the same class as Mitchell?) Kristaps Porzingis, who spent all year trying to find his way back to form and another player who had yet to play a single postseason game. Domantas Sabonis - I mean, come on.
It's not to say that these players weren't deserving, but why isn't Murray among them?
Look, I'll be the first to say we made a mistake - Murray should've been on that list - but he was overlooked. There's no more overlooking Murray. He's a star. Anything said to the contrary is nitpicking now.
Jamal Murray is everything Canada wanted Andrew Wiggins to be and everything the country hopes RJ Barrett will become. The train has left the station on Wiggins and Barrett has plenty of time to live up to the hype he came into the league with, but this is about now. Murray is the face of Canadian basketball. He's the face of the nation that has the most players in the NBA outside of the U.S.
His camp's phone should be ringing off the hook with potential endorsement deals this offseason. His face should be plastered all over Canada. He's one of the country's biggest sporting stars. His on-court ability speaks for itself and off the court, he's been nothing short of a role model. Long before his passionate postgame speech where he told the world he found something to fight for, he was someone kids could look to. Ask around about Jamal Murray and you'll get the same answers. There are no surprises with him.
He shouldn't have to answer any more questions about his game and how good he can become. His new mega-deal hasn't kicked in yet and the return on investment looks to be in great shape. Murray is scheduled to make $38 million in the final year of his contract in 2024-25.
Murray is just 23 and that's five seasons from now. If he's this good now, that payout may be a bargain.
The views on this page do not necessarily represent the views of the NBA or its clubs.