Andrew Wiggins (Toronto, ON) is back at it again.
Exactly three weeks after his dunk over the New Orleans Pelicans helped put the game away, the Toronto native was back above the rim with a momentum-shifting putback dunk against the Charlotte Hornets.
Minnesota, who trailed by as many as 15 points in the game, was down 12 points with under four minutes remaining in the first half. Wiggins' missed floater was corralled in by the Wolves Karl-Anthony Towns, who missed his attempt at a second-chance hook shot.
Re-enter Andrew Wiggins.
Andrew Wiggins INCOMING! 💥💥

Halftime on NBALP:#AllEyesNorth 62#Hornets30 64

💻📱: https://t.co/L3VurkatG8 pic.twitter.com/HHNKOhIP9X

- NBA (@NBA) December 6, 2018
The fifth-year forward rose up for a putback dunk over seemingly everyone.
Everyone .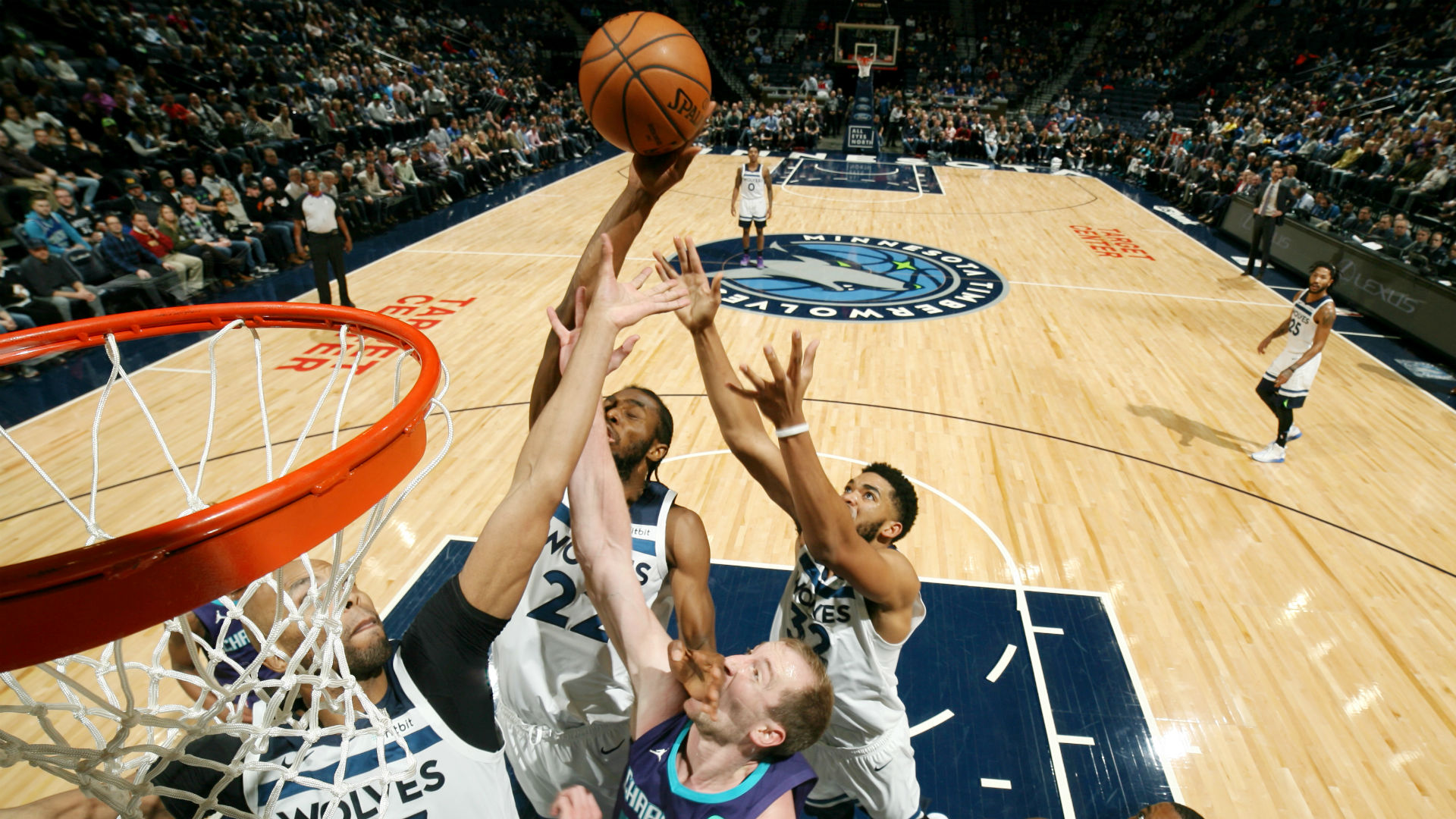 The dunk cut the Wolves deficit to 10 points with 3:39 left and was part of a 25-13 run the team used to head into the half down just two points. Minnesota took the momentum into the second half, outscoring Charlotte 59-40 to earn a 121-104 win.
Wiggins finished the night with 26 points (on 11-for-19 shooting), six rebounds and four assists and the Wolves continued their recent stretch of impressive play - since Nov. 10, they are 9-4.
This moment was just one part of a big week for Wiggins, who became the Wolves' fourth all-time leading scorer over the weekend. The 23-year-old finished the week averaging 20.7 points, 5.3 rebounds, 2.3 assists and 1.7 blocks over three games .
It gets no easier for Minnesota, as it makes three stops on a West Coast trip this week, kicked off by a date with the defending champs Monday night. As Wiggins continues to trend upwards, it's safe to say he'll continue to provide the highlights.