Training camp is underway for Canada Basketball, just 10 days away from its first game of the Olympic Qualifiers in Victoria, B.C.
Canada headlines a three-team group that also includes Greece and China as hopefuls of advancing to the semifinals where they will compete for a chance to qualify for the Tokyo Olympics in 2021.
Before Canada's first contest against Greece on Tuesday, June 29, the team hit the practice floor for the first time in Tampa, FL on Saturday, June 19th.
MORE: Complete guide to Canada Basketball at the Olympic Qualifiers
Following practice, head coach Nick Nurse addressed the media to speak on a handful of topics surrounding what he's seen from the roster so far, and the Toronto Raptors leader appeared to be pleased with the turnout.
"Team's taking shape very well," Nurse told the media, according to The Athletic's Blake Murphy. "I can't be much happier, to be honest with you."
Among the 21-man training camp roster that will have to be trimmed down to 15 before the Qualifiers begin, Oklahoma City Thunder guard and Montreal, QC native Luguentz Dort is already making his presence felt.
The 22-year-old has already established himself as one of the premier perimeter defenders in the NBA in just two seasons and Nurse loves what he brings to this Canada Basketball roster.
"My opinion of him hasn't changed seeing him up close... He's really good, man," Nurse said of Dort, according to TSN's Josh Lewenberg. "Defence, a lot of it's desire and he has a lot of desire to play it. That goes along with the gifts he's been given physically and he matches those up together really well."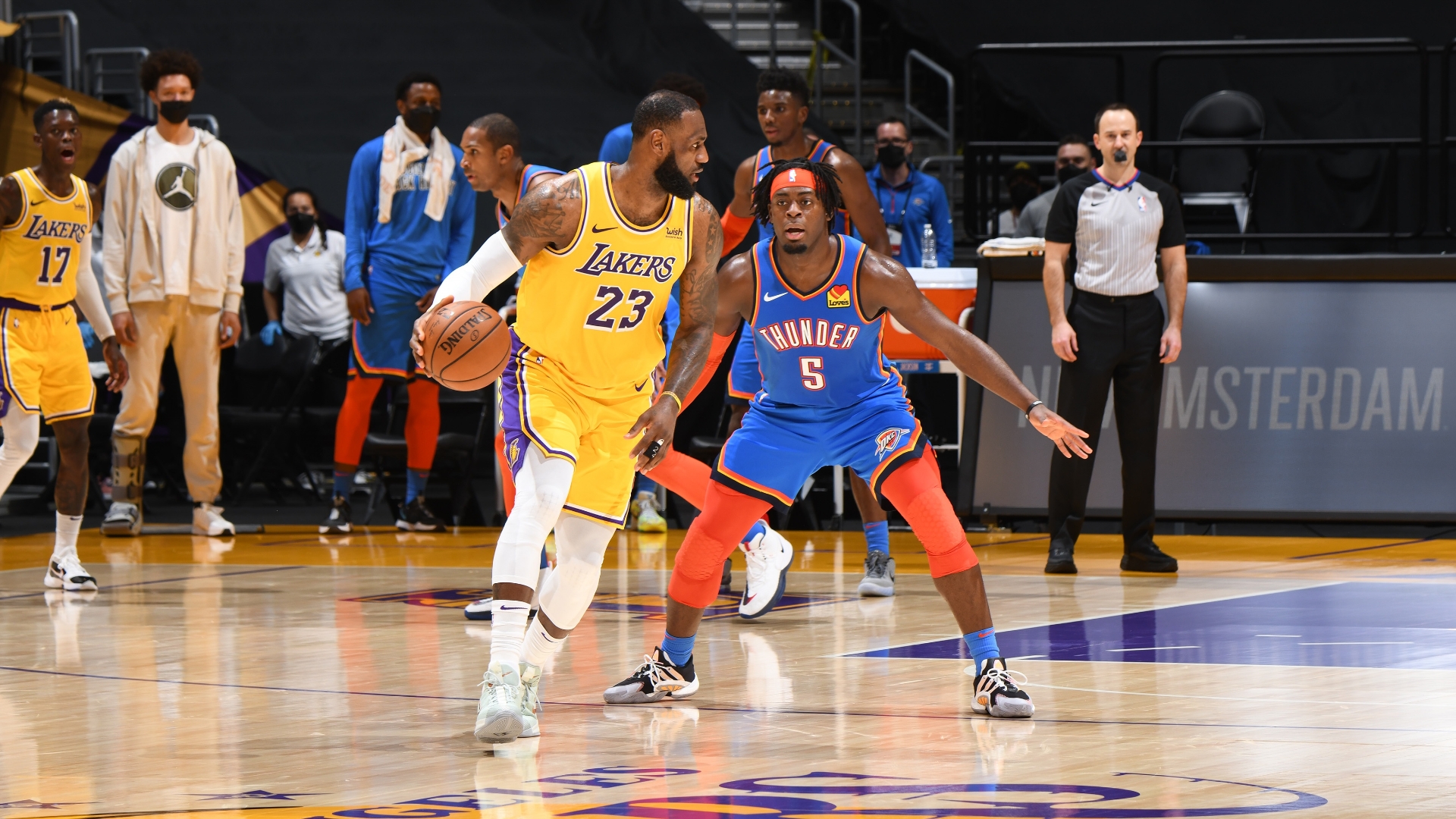 At 6-foot-3 and 215 lbs., Dort has the size, physicality and quickness to match up with any perimeter player, and even some bigs. And although he has already built himself a reputation as a lockdown defender, the young Canadian still didn't expect to be where he is today.
"I've never played for Team Canada my whole life, so I felt like it was a great opportunity to come out and be able to represent my country," he said to the media, according to TSN's Lewenberg.
"Growing up I never saw myself having a chance to go to the Olympics."
Dort went undrafted in 2019 but has since established himself as one of the best young prospects in the NBA, exploding onto the stage with his hard-nosed defence on former MVP James Harden in the first round of the 2020 NBA Playoffs.
He continued to take on the challenge of trying to shut down opposing team's go-to options in his sophomore season, doing so successfully more often than not.
But as common knowledge, the beauty of the FIBA game is that you're allowed to play more physically than you can in the NBA. There aren't as many "ticky-tack" fouls, hand-checking isn't as frowned upon and generally more contact when challenging shots at the basket.
When asked about how he believes he'll adjust to the physical FIBA playstyle, Dort felt like the adaption will be easy given how he already plays.
"I mean I feel like I'm a pretty physical guy already, so I don't think that's going to bother me... I already play hard, so if I can go harder I will," he stated, as reported by Lewenberg.
Building off of his praise of Dort, coach Nurse also spoke about the team's potential on the defensive end as a whole, loving the versatility the roster has to offer.
"I think we've got the personnel, the athleticism, the length to be really disruptive defensively," Nurse stated.
A match made in heaven for a head coach who has made a living off of getting his teams to play hard on defence with versatility and intelligent schemes.
Canada Basketball will first take the floor on Tuesday, June 29 when they face off against Greece.
The views on this page do not necessarily represent the views of the NBA or its clubs.