It's been 18 months since we've last seen Kevin Durant play in a meaningful basketball game. On Tuesday, Dec. 22, the opening night of the 2020-21 NBA season, that wait will come to an end.
It will be a battle between his new team, the Brooklyn Nets, and his old team, the Golden State Warriors. It's a chance for Durant to remind the Warriors what they'll be missing out on. A chance to remind them what could have been had they stayed together.
But it will also be a chance to remind the basketball world at large how good Kevin Durant is. Before his injury, Durant was battling LeBron James for the title of pound-for-pound best in the world. The Achilles injury set him back and it allowed LeBron the opportunity to once again stand at the top of the mountain at the end of a wild 2019-20 season. But Durant's return poses a big threat to LeBron in two ways. One, with a healthy Durant and Kyrie Irving, the Nets have a legitimate shot at knocking the Lakers off in the NBA Finals should the two teams get there. Two, LeBron's hold on the best player in the world title could be back in question.
Kevin Durant's Injury History

| Date | Injury |
| --- | --- |
| 06/10/2019 | Achilles |
| 05/09/2019 | Calf |
| 03/11/2019 | Right Ankle Contusion |
| 12/24/2018 | Ankle |
| 03/15/2018 | Rib Fracture |
| 02/07/2018 | Left Hand Contusion |
| 01/04/2018 | Strained Calf |
| 12/02/2017 | Sprained Right Ankle |
| 11/30/2017 | Sprained Left Ankle |
| 11/24/2017 | Sore Ankle |
| 11/19/2017 | Sore Ankle |
| 11/08/2017 | Thigh Contusion |
After seeing Durant in two preseason games, much of the basketball world believes KD is at least close to being back to the player he was when we last saw him. But the real test will come on opening night, and then again on Christmas Day with the whole world watching.
"I've always been comfortable with a basketball in my hands," Durant told the media on Monday. "But physically, not being able to run up and down a court it's going to take me more than two or three games to feel like I'm in the swing of things. So I'm looking forward to exercising my mind and my body when I got there."
Our NBA.com staff ranked Durant fifth in the latest list of top 30 players in the league - and that's without seeing him play in a game that counted for something in 18 months. We all expect it to happen. We all expect KD to get back to the top of the mountain. He's in the perfect situation to do so in Brooklyn with a talented team around him.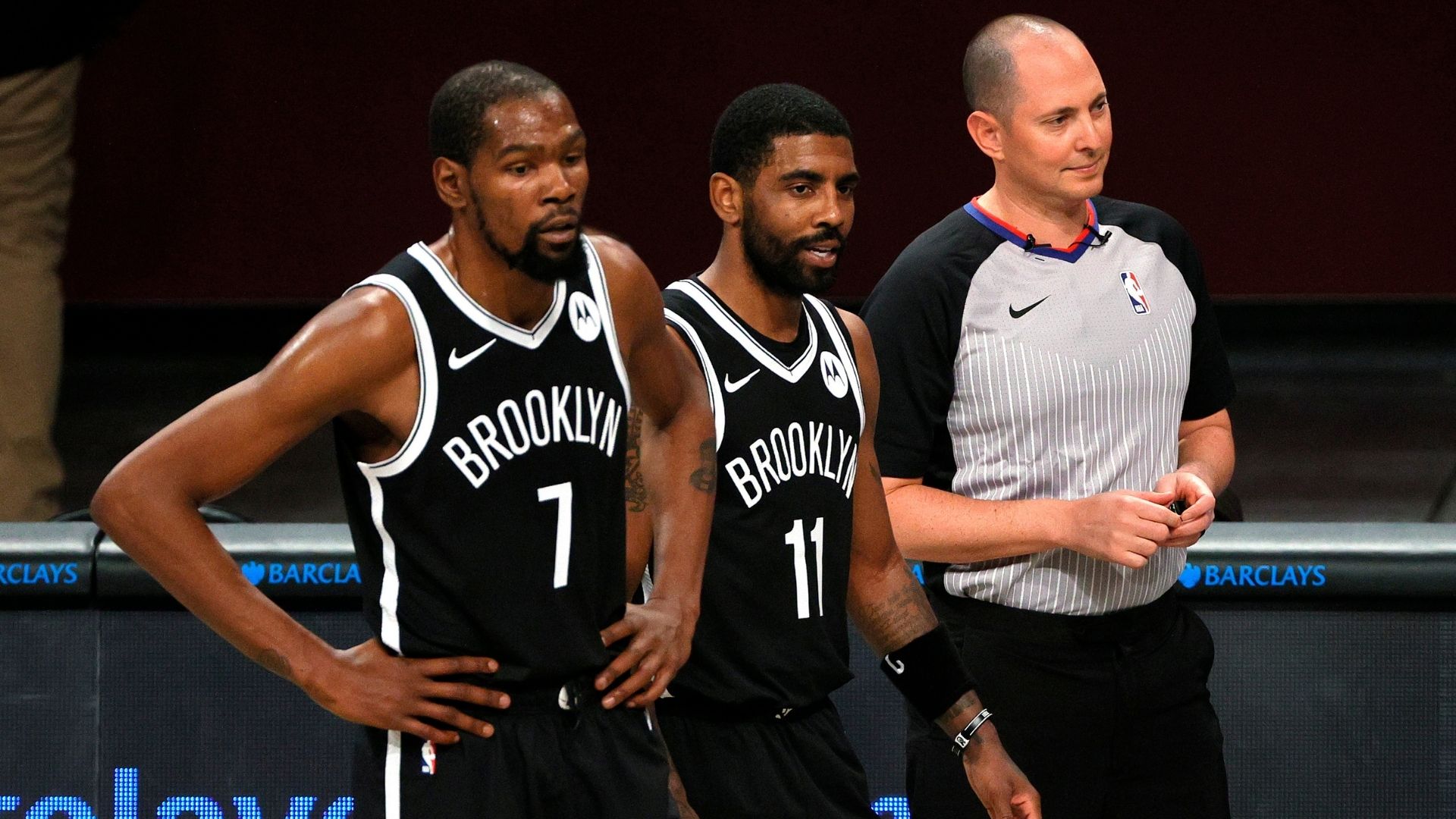 The title for best player in the world is currently around the waist of LeBron James, but Kevin Durant is back and ready to challenge for it once again. Durant is the only one who has gone toe-to-toe with the King and dented his armour. Many have tried and failed, if history is any indication, KD may be the only one with the tools to do it.
That's a scary thought for the league.
The views on this page do not necessarily represent the views of the NBA or its clubs.