With roughly 25 percent of the 2018-19 campaign behind us, we're almost beyond the point of confounding small sample sizes. The early outpouring of gluttonous scoring has regulated itself and though the season may still produce records on the offensive front, we can collectively worry less about the outliers.
With teams solidifying rotations for the rest of the season, there are, however, some adjustments to be made. A handful of players are capable of more and aren't receiving the time or usage needed to prove it. Some are starting but spend immense amount of time sitting after tipping off, though most are rotation players coming in behind inferior talent.
The impulse from the outside is often to fire up the trade machine and ponder what cities would pay for the underutilized talent. But that's not the answer here. All five of the noted choices could be of greater use to their current clubs if only given the opportunity. All players below are currently playing less than 28 MPG.
All stats via Basketball Reference.com and NBA.com stats courtesy of Second Spectrum.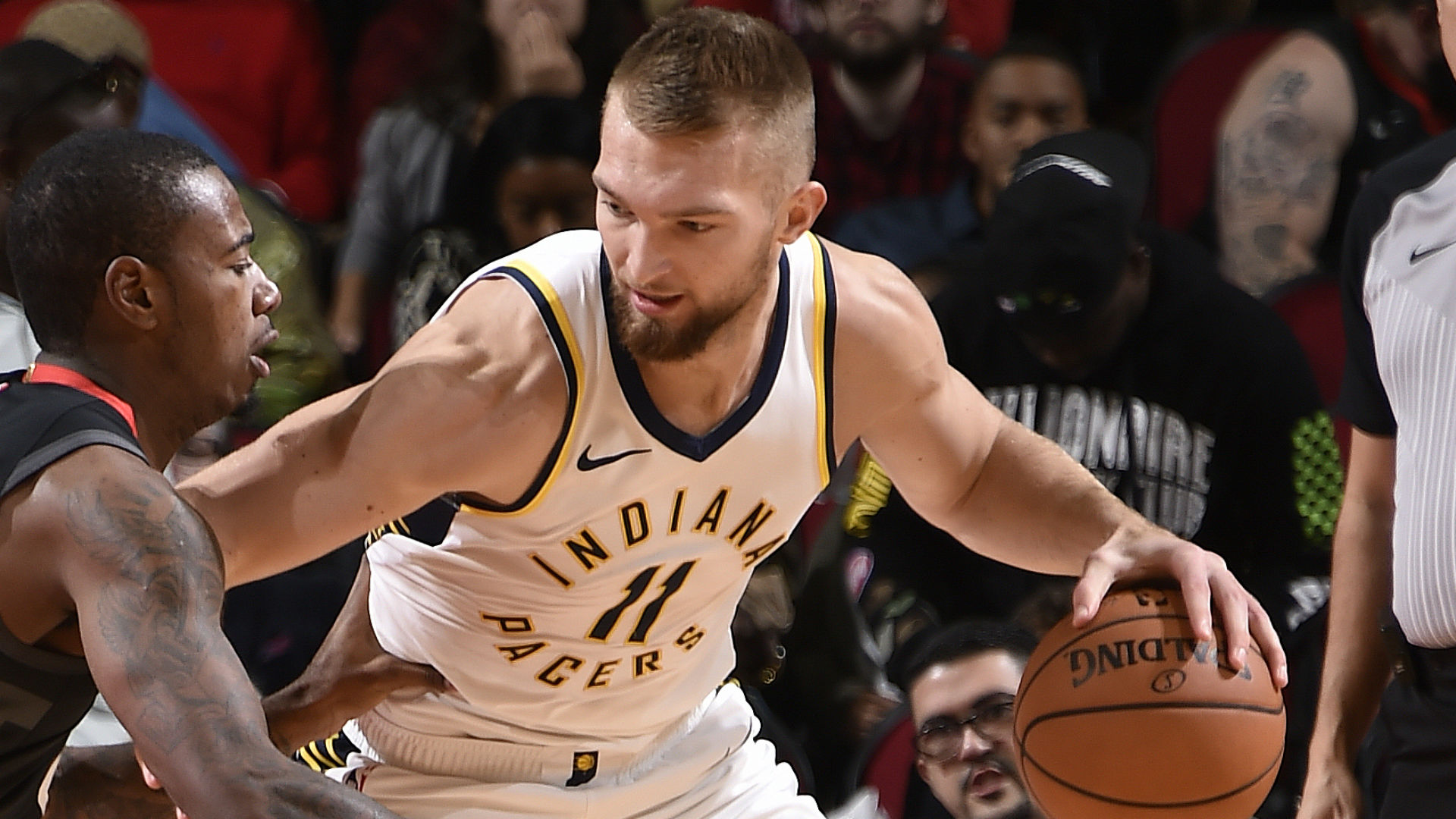 Pacers net rating with Sabonis on the floor: +6.6
Pacers net rating with Sabonis off the floor: +1.4
Sabonis might be the most obvious choice for this list. He's probably a better all-around player than Myles Turner (the on/off numbers certainly think so) and what he gives up defensively he more than makes up for with his scoring, playmaking and rebounding.
Sabonis does all the little things right. His 6.1 screen assists per 36 minutes would be one of the highest marks across the league. If his current numbers stand, he'd be the only big in the 3-point era to average 14+ PPG, 10+ RPG and 3+ APG in under 25 MPG.
Of the six players who are putting up those numbers in more than 25 MPG this season, five are All-Stars: Joel Embiid, Giannis Antetokounmpo, Anthony Davis, Russell Westbrook and Kevin Love.
He's got a clear-cut case to be on the floor for longer stretches, especially in games where Turner isn't bringing it defensively.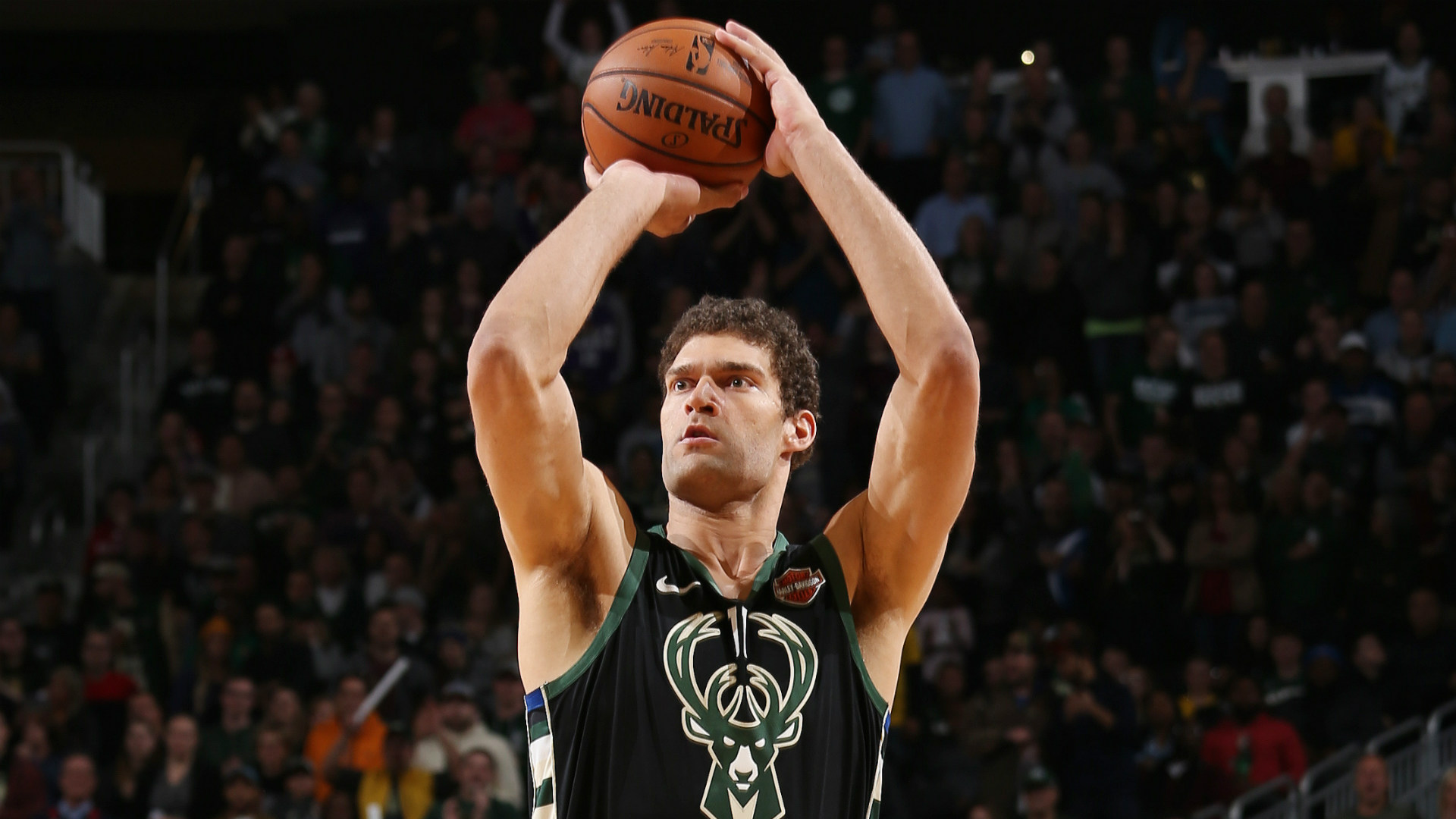 Bucks net rating with Lopez on the floor: +14.8
Bucks net rating with Lopez off the floor: +4.1
Far be it from me to critique the leading Coach of the Year candidate, but I do think Mike Budenholzer is using Lopez a tad sparingly. Lopez has committed to his rebirth as a floor-spreading big. He leads all centers in 3-point field goal attempts per game (6.8) and is connecting on 36.4 percent of them.
You could argue that playing a legitimate big man 30-plus MPG is hard in today's NBA and you'd be right, but when the minutes Lopez sits are often going to Thon Maker or John Henson (when healthy), there's no reason to not give him a little more burn.
Lopez has played 33-plus MPG on three separate occasions earlier in his career and has always ran the floor incredibly well - he can handle an extra shift. When the Bucks go small and run Giannis Antetokounmpo as the legitimate center, it's easy to understand the swap with Ersan Ilyasova, but when Antetokounmpo sits Lopez could aide the secondary creators.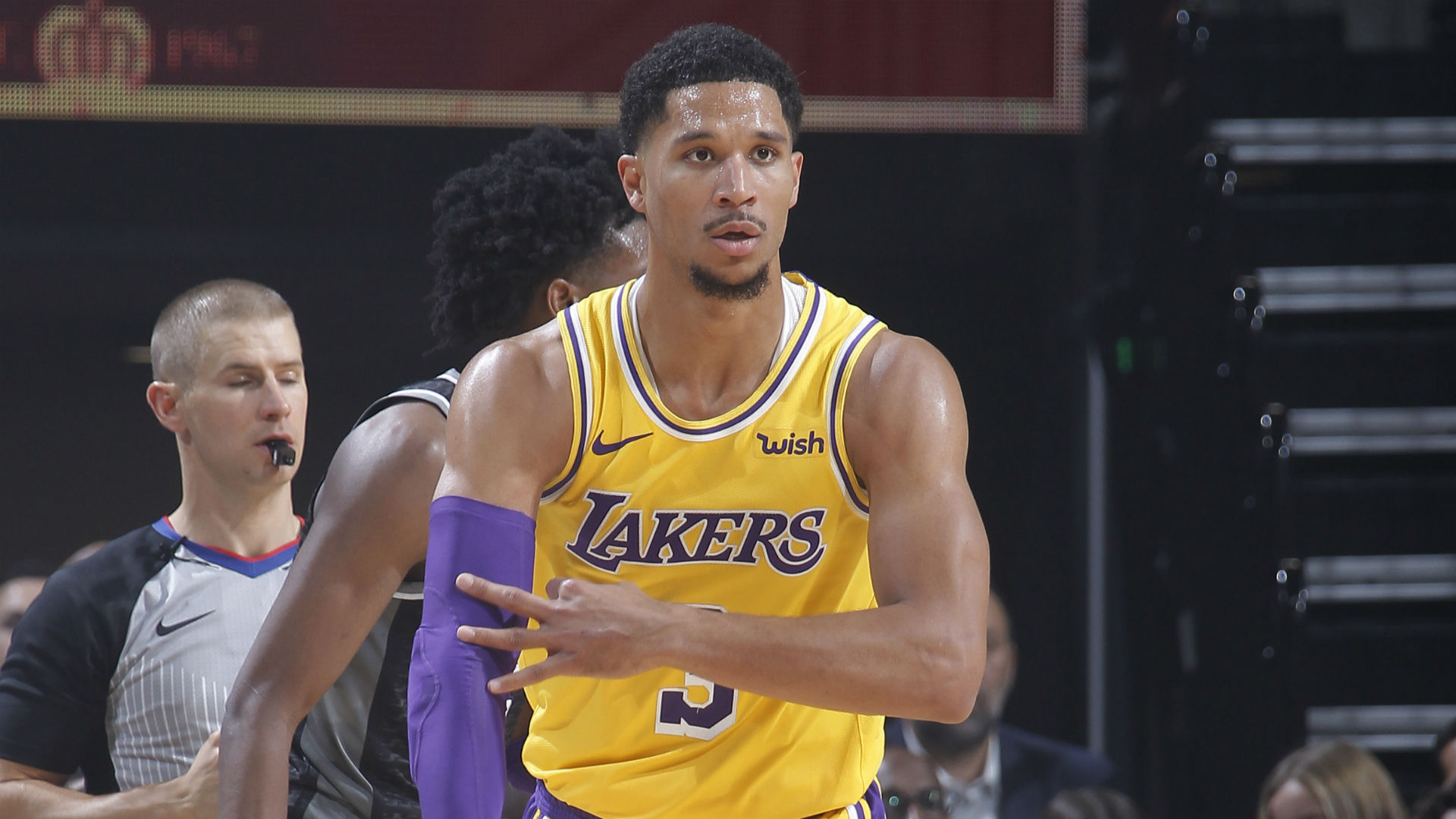 Lakers net rating with Hart on the floor: +4.5
Lakers net rating with Hart off the floor: -2.9
Magic Johnson and Rob Pelinka bet hard against the house that LeBron James surrounded by plus-playmakers would result in success. So far, the house is winning.
Saying nothing of the overall abilities of Brandon Ingram, Lonzo Ball, Lance Stephenson and Rajon Rondo, the best natural fit the Lakers can offer James is Josh Hart. However, Hart, who is shooting 39.4 percent from distance and can play defense one-to-four, has only topped 25 minutes twice over his last 10 games. Hart should be starting yesterday.
James and Hart have a net rating of +6.0 while on the court together, a higher mark than James has with any other Los Angeles perimeter player.
| | |
| --- | --- |
| LeBron with... | Net Rating |
| Lonzo Ball | 0.5 |
| Kentavious Caldwell-Pope | -4.1 |
| Lance Stephenson | -5.8 |
| Brandon Ingram | -0.3 |
| Rajon Rondo | -1.7 |
| Kyle Kuzma | 0.4 |
| Josh Hart | 6.0 |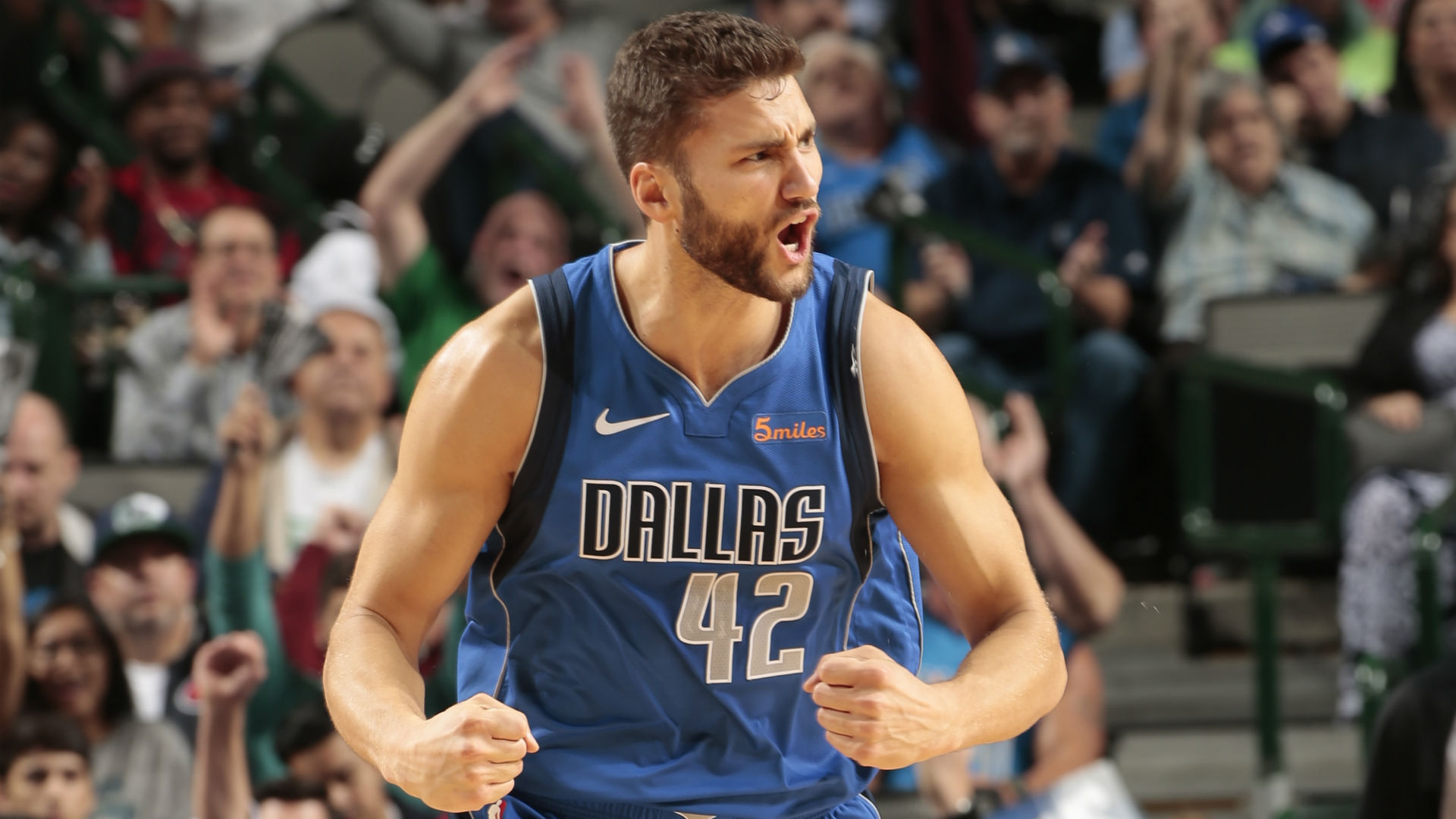 Mavericks net rating with Kleber on the floor: +15.4
Mavericks net rating with Kleber off the floor: -5.6
Perhaps the list's most erratic suggestion.
The Dallas Mavericks finally roped DeAndre Jordan into a deal and they are paying him nearly 23 million dollars to occupy the middle for them, but to this point his effort has been pedestrian and the team is statically much better with him off the floor.
Kleber is getting a measly 18.6 MPG but the team is thriving with him out there. The Mavericks' four best three-man combos to play at least 100 minutes together all contain Kleber. In addition, Kleber knows his role and gives surprising rim protection for his size. He's blocking shots at the same rate as Boban Marjanovic, Mohammed Bamba and Jordan Bell, who are all noted for their ability to erase attempts at the rim.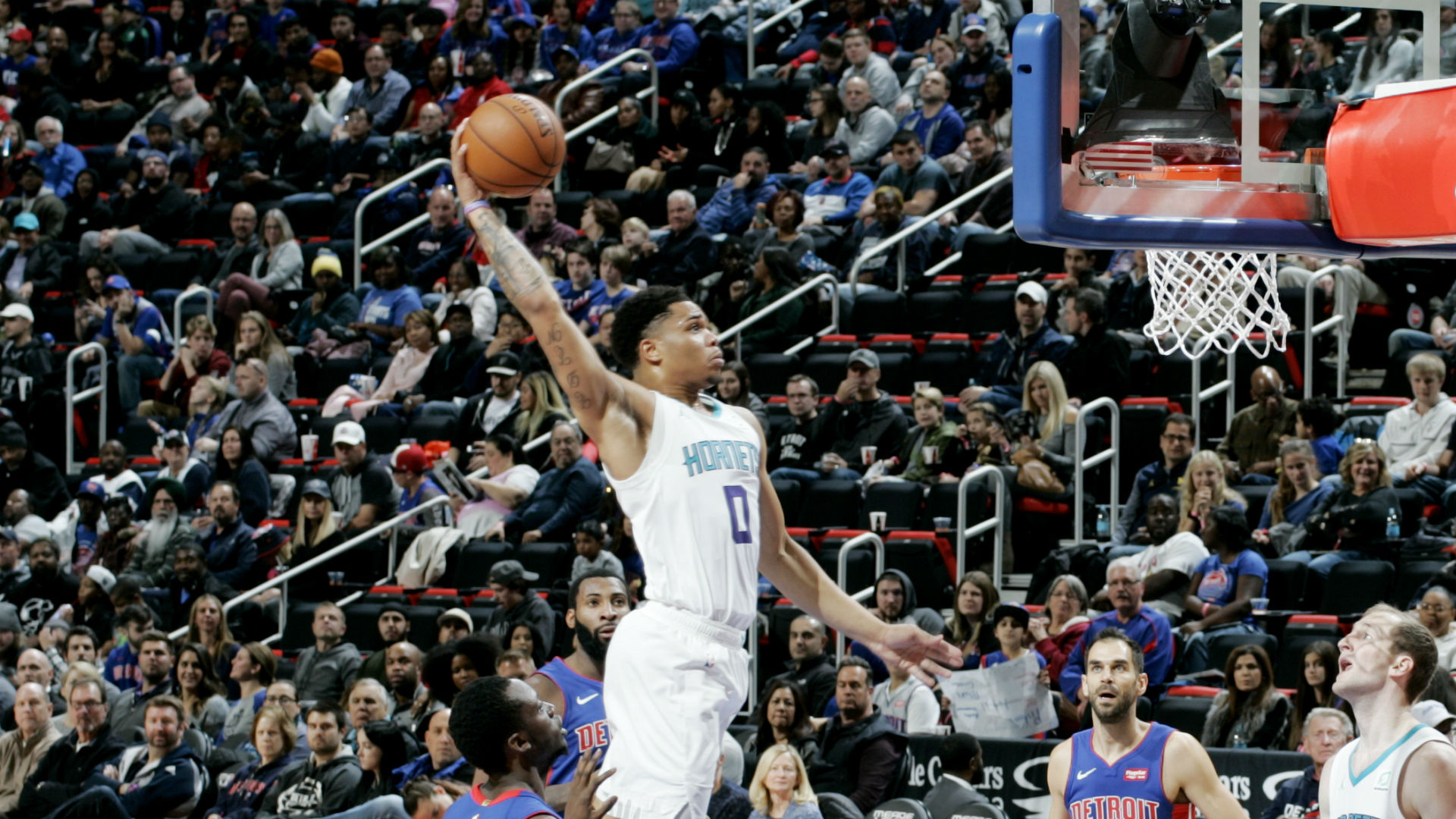 Hornets net rating with Bridges on the floor: +2.6
Hornets net rating with Bridges off the floor: +5.1
The one plea that defies immediate statistical reason. The Hornets aren't, at this moment, a better team with Bridges on the floor. They are, however, in need of some supporting talent surrounding All-Star Kemba Walker.
Bridges is a freak athlete, he can stretch the floor a little bit and while he's still wildly raw, the Hornets have no explosive pieces around Walker in the current starting lineup. After Walker, the Hornets' three leading scorers are Jeremy Lamb (15.0 PPG), Malik Monk (11.1 PPG) and Cody Zeller (9.8 PPG).
The Hornets are getting nothing offensively out of their frontcourt, so there's no reason to not get Bridges more involved. With put-backs and transition hoops alone, he'd add another element to their attack.
If the Hornets are going to make a playoff push this season, they'll need someone to take a leap and the best candidate to do so figuratively and literally is Bridges.