When the Boston Celtics traded Gordon Hayward to the Charlotte Hornets this past offseason, it returned a $28.5 million Traded Player Exception, the largest in league history.
That Traded Player Exception will give the Celtics the flexibility to make a deal for a player that could have a major impact on this year's roster. The complication of it is that depending on the potential deal, the Celtics may still have to send some salary due to the hard cap.
But before we get into players Boston could potentially target at the deadline, what is a Traded Player Exception?
What is a Traded Player Exception?
According to cbabreakdown.com, the Traded Player Exception (TPE), "allows teams to trade players and exceed the salary cap in the process. How this exception operates depends on (1) the perspective of the trading team (and trades can be structured entirely differently from each team's perspective), (2) whether a team trades players simultaneously or in separate deals, and (3) whether a player's salary is protected in full or not. ... Note: non-simultaneous trades are the ones that result in a trade "credit" that can be used for up to one year."
For plain terms, focus on the word "credit."
The Traded Player Exception gives teams a credit that can be used for up to one year since the day the trade is finalized. Separate trade exceptions cannot be packaged together to create a bigger trade exception, they must be used individually. (Example: the Celtics also received a $5 million trade exception for sending Enes Kanter to the Portland Trail Blazers and a $2.5 million trade exception for sending Vincent Porier to the Oklahoma City Thunder. They cannot combine those two exceptions to create a $7.5 million trade exception to take on a player of that salary.)
So in the case of the deal that sent Hayward to the Hornets, which created a $28.5 million trade exception, Boston must use that TPE within the year the deal was done. The catch: with the coronavirus pandemic and 2019-20 season hiatus altering the league's annual schedule, the end-date on Hayward's TPE has not been decided. However, it is known that the Celtics will have to option to use the trade exception in the 2021 offseason if it is not used at the 2021 trade deadline.
So with that being said, what should Boston do at the trade deadline with its $28.5 million Traded Player Exception?
What should the Celtics do at the trade deadline?
NBA.com's Scott Rafferty pegged the Celtics as one of the five most interesting teams at the trade deadline and already broke down the logistics of players Boston cannot bring in under the $28.5 million TPE. As he notes, according to Basketball-Reference, there are 33 players in the NBA that would not fit under that umbrella, although the majority of them are the league's best players that wouldn't be traded anyway.
As for relative names to this year's deadline: Bradley Beal, Andre Drummond, Kristaps Porzingis, Kyle Lowry, Kevin Love and John Wall, to name a few.
The Celtics are (ironically) interested in a versatile scoring wing with their TPE to try and improve their chances of making another deep playoff run, so who fits that bill at this year's trade deadline?
Players the Celtics have reported interest in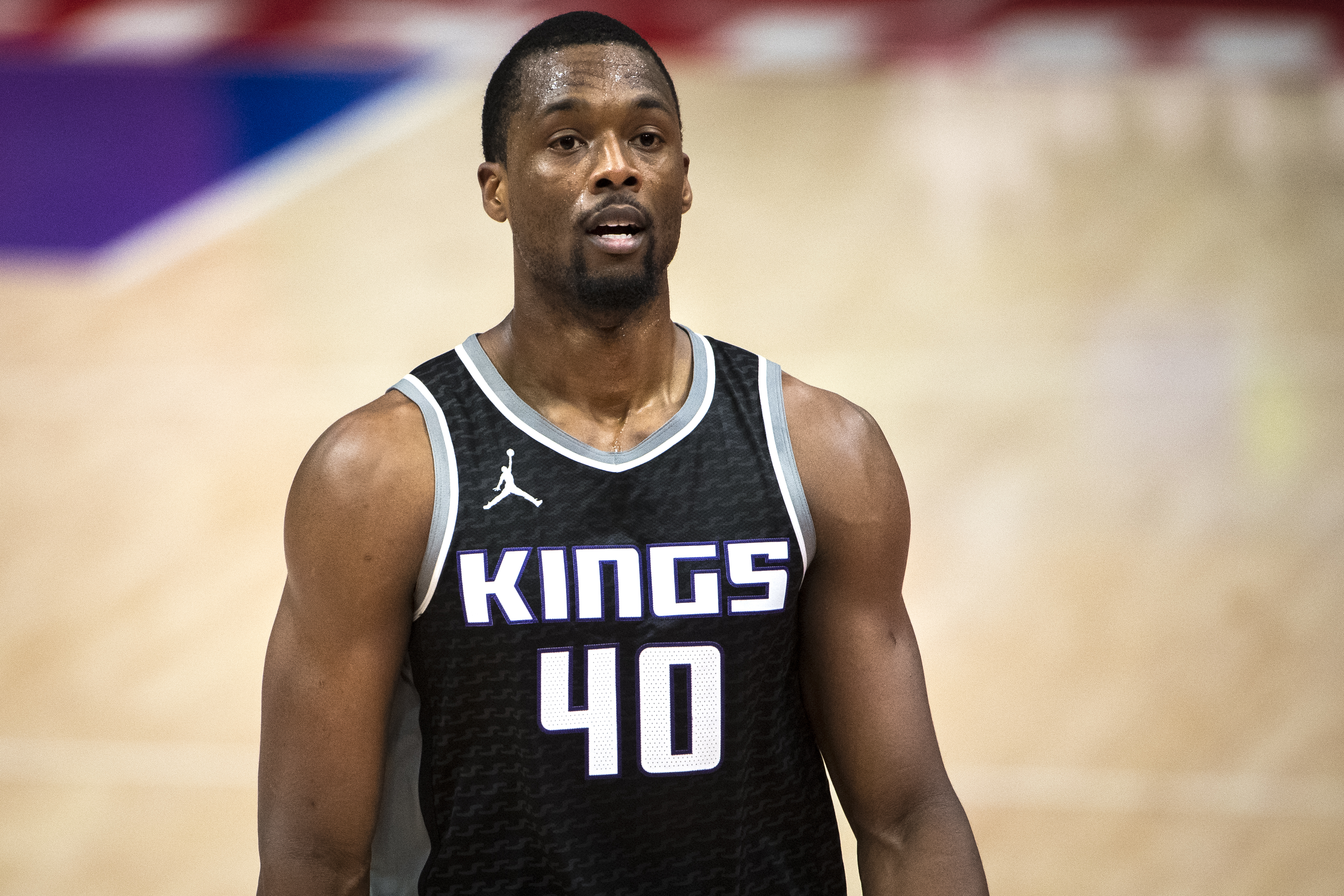 Harrison Barnes, Sacramento Kings
Barnes heading to Boston appears to be the most likely situation for the Celtics, with The Athletic's Sam Amick going as far as saying that it's the deal, "so many front office folks around the league believe could be coming."
The 28-year-old forward is amidst the best season of his career, averaging 16.6 points, 6.2 rebounds and 3.5 assists per game while shooting a career-high 49.4 percent from the field. He certainly fits what Boston is looking for in a scoring wing, he'd bring championship experience to the locker room and he's under contract until 2023, giving some longevity to the deal (unlike some other options on this list).
The biggest question behind this potential trade is: would Barnes be enough to elevate the Celtics from where they are now to a title contender?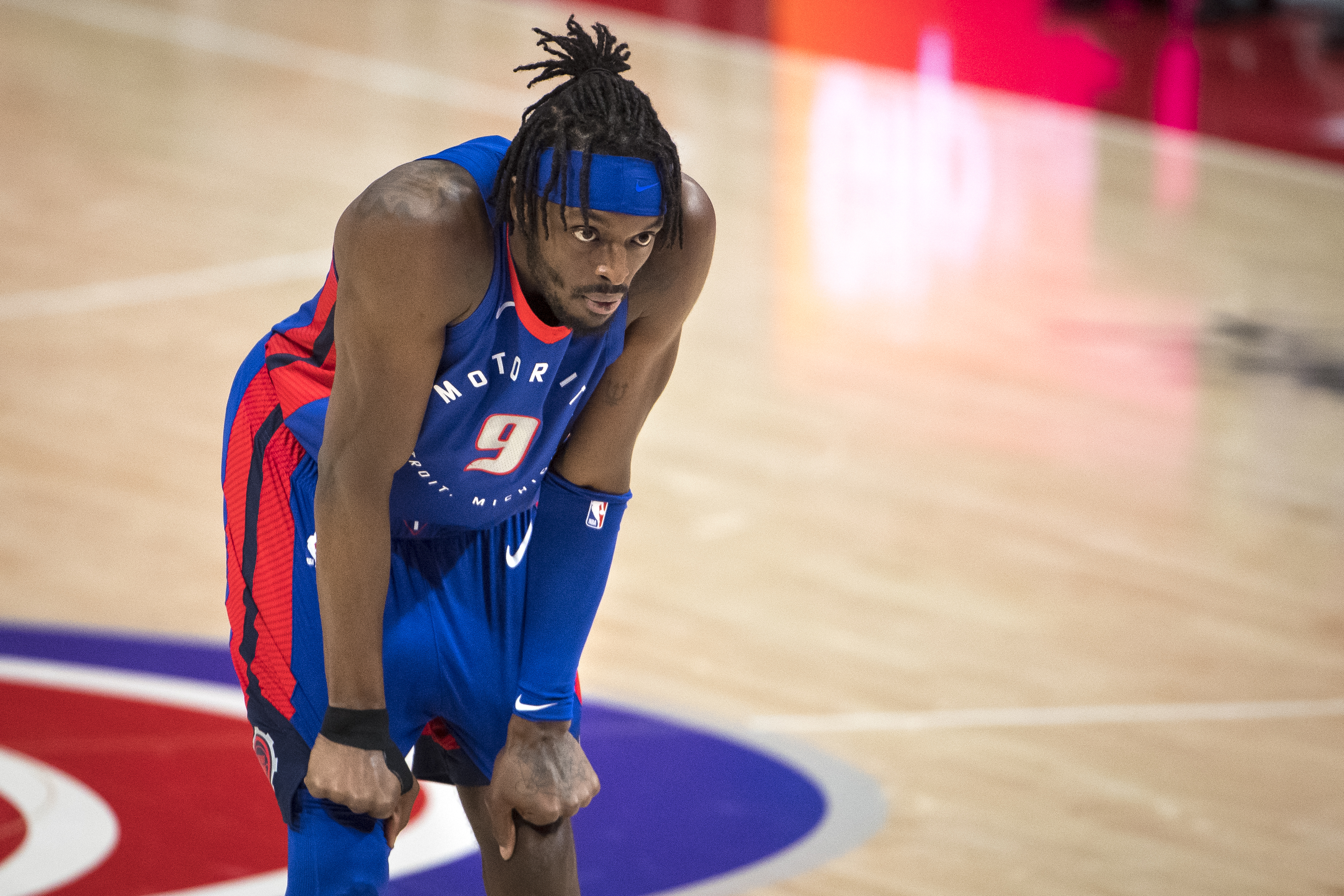 Jerami Grant, Detroit Pistons
The Athletic's Shams Charania reported that the Celtics were interested in Grant, and why wouldn't they be? The rising star forward is considered to be a frontrunner for Most Improved Player of the Year, averaging a career-best 23.4 points, 2.9 assists, 1.1 blocks and 0.8 steals to go with 5.1 rebounds per game.
Grant is another versatile scoring forward that makes plenty of sense for Boston, but the Pistons' asking price for their biggest 2020 offseason signing (3 years, $60 million deal) may be out of its reach. Recently on The A-List Podcast with A. Sherrod Blakely and Kwani Lewis, The Athletic's James Edwards III stated this on the subject, "I believe that Boston has offered multiple firsts for him. I don't what multiple means, it could be two, it could be three. Boston seems like a team that is very, very, very desperate to get him. ... I don't think a team is willing to go where it takes to get Jerami away from Detroit."
Will the Pistons change their stance prior to the deadline? Only time will tell.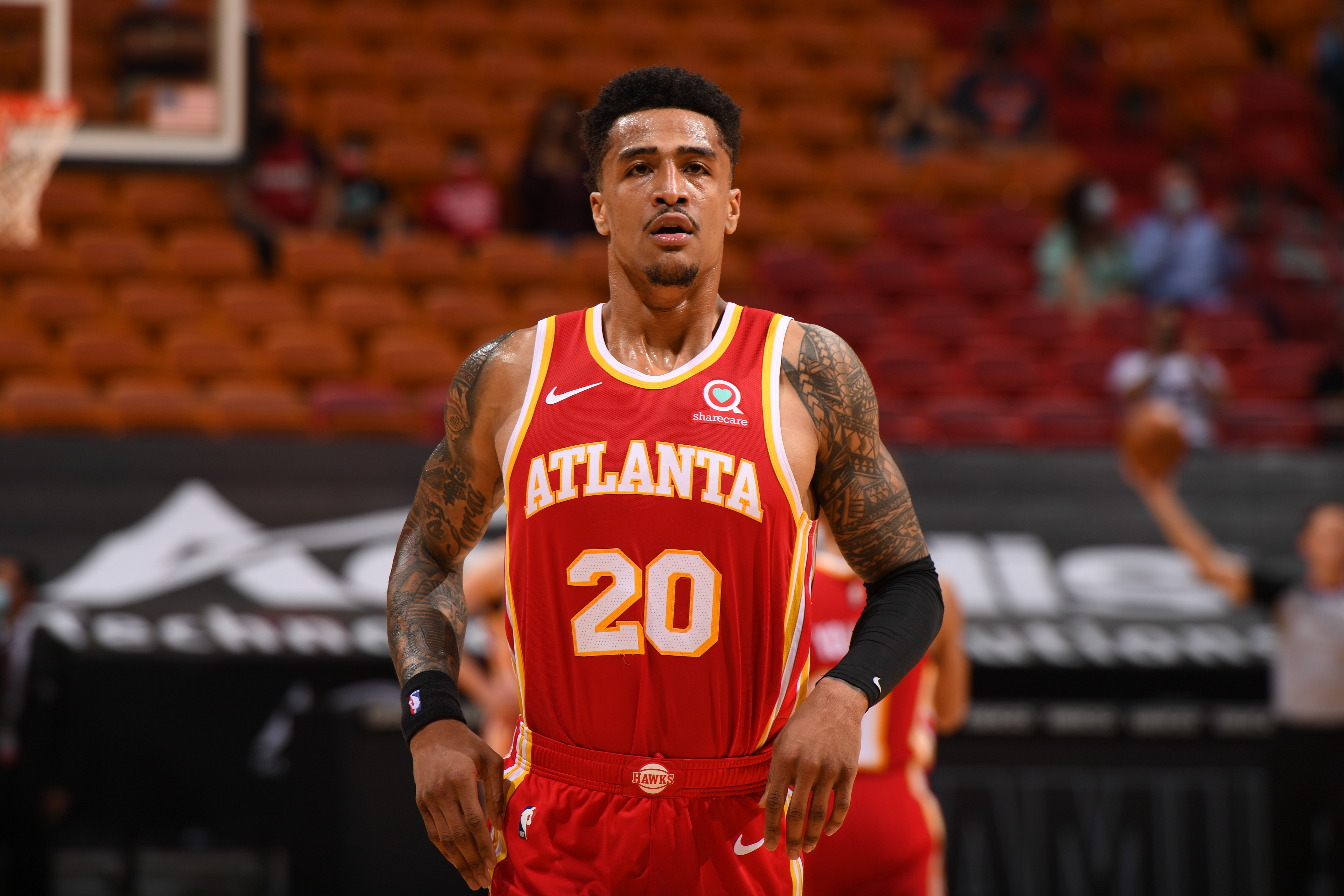 John Collins, Atlanta Hawks
The Athletic's Charania also reported that Boston has interest in Collins, who I picked as the one trade I would like to see happen at the deadline.
According to Charania, the Hawks are looking for, "a high-level first-round draft pick and/or a talented young player," making the deal unlikely for the Celtics, given their rich draft capital has run thin and they haven't shown any signs of willingness to part ways with any of Jayson Tatum, Jaylen Brown or Marcus Smart.
However, if Boston could get Atlanta to bite on one (or multiple) of its own first-round picks or other young players, Collins would perfectly fit the timeline of the Celtics' two young superstars. The 23-year-old forward would fit two of Boston's needs in one - some size down low defensively, and a scorer on the wing offensively.
The biggest hurdle in this deal, aside from the lack of assets, is that Collins is set to enter restricted free agency this offseason and could command more money the Celtics are willing to pay him.
Would they be willing to pay up for a player they may only rent for the remainder of the season, despite how ideal the fit is?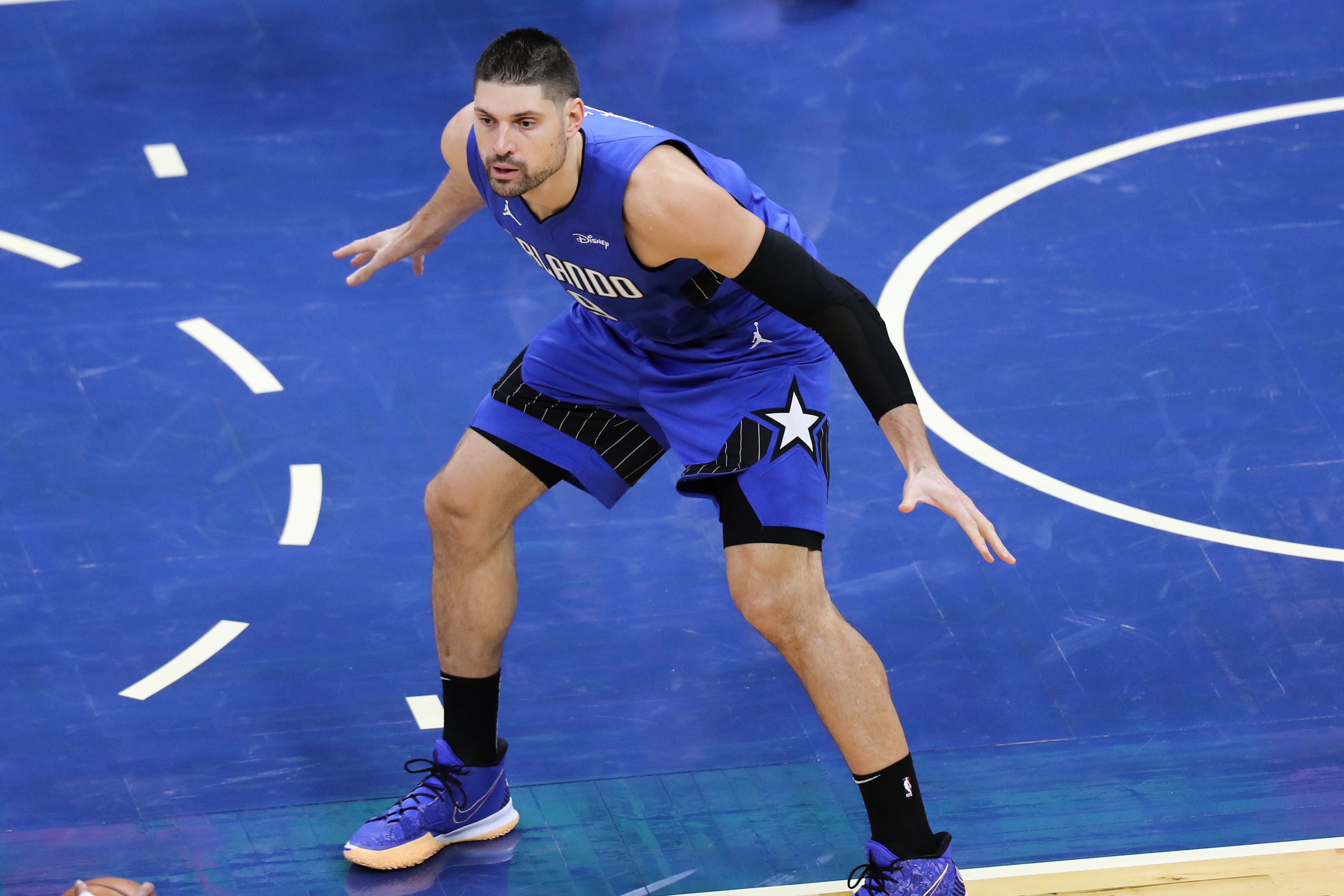 Nikola Vucevic, Orlando Magic
Lastly, in that same aforementioned article from Charania, the Celtics have also registered interest in All-Star centre Nikola Vucevic.
Vucevic is enjoying a dominant season, averaging 24.8 points, 11.7 rebounds and 3.8 assists per game - all of which are career-highs. While the Magic have been riddled by injuries and own one of the league's worst records, it would take a lot to part ways with their best player. "Any haul for Vucevic would have to be massive," Charania reported.
Vucevic would solve a lot of interior issues for the Celtics while also adding more than just a burst of scoring. The 30-year-old centre is under contract until 2023, so it would make the deal worth-while, but is Boston willing to part ways with assets to get a trade done?
Other players that have been in the rumour mill
One name to keep an eye on, although there have been no reports linking this player to the Celtics, is Orlando's, Aaron Gordon. The explosively athletic wing is reportedly open to a change of scenery and his playstyle is exactly what Boston is looking for. Another name to keep in the back of your mind is Chicago Bulls forward Thaddeus Young, who has had a strong season as a versatile forward/centre and could seamlessly fit in with a number of teams looking to add a veteran contributor at the deadline.
San Antonio Spurs centre LaMarcus Aldridge has been sitting out while the franchise looks for the right deal for the 14-year veteran, but he could be bought out if a trade is not made. The Athletic's Charania also reported the Boston showed interest in Aldridge as a buy-out candidate, filling a need for its interior with a scoring boost.
Lastly, what about a possible reunion with Oklahoma City Thunder centre Al Horford? There has not been any official reports that he may get traded or bought out, but Horford was acquired by OKC this past offseason in a trade to receive more draft compensation. With the Thunder's sights set on the future, they could look to move the 13-year veteran who is making $53.5 million over the next two seasons.
The views on this page do not necessarily represent the views of the NBA or its clubs.