With the All-Rookie Teams being announced this week, we decided to take a trip to memory lane by looking at the best All-Rookie First Teams of all-time.
There are many ways to measure greatness, so we're keeping it simple by focusing on one particular number: Player Efficiency Rating (PER), an all-in-one metric created by former ESPN analyst John Hollinger that measures a player's contribution.
There are some flaws with the statistic - it tends to overvalue scoring and undervalue defence - but it helps compare players and lineups from different eras.
With that in mind, here are the five-best All-Rookie First Teams of all-time...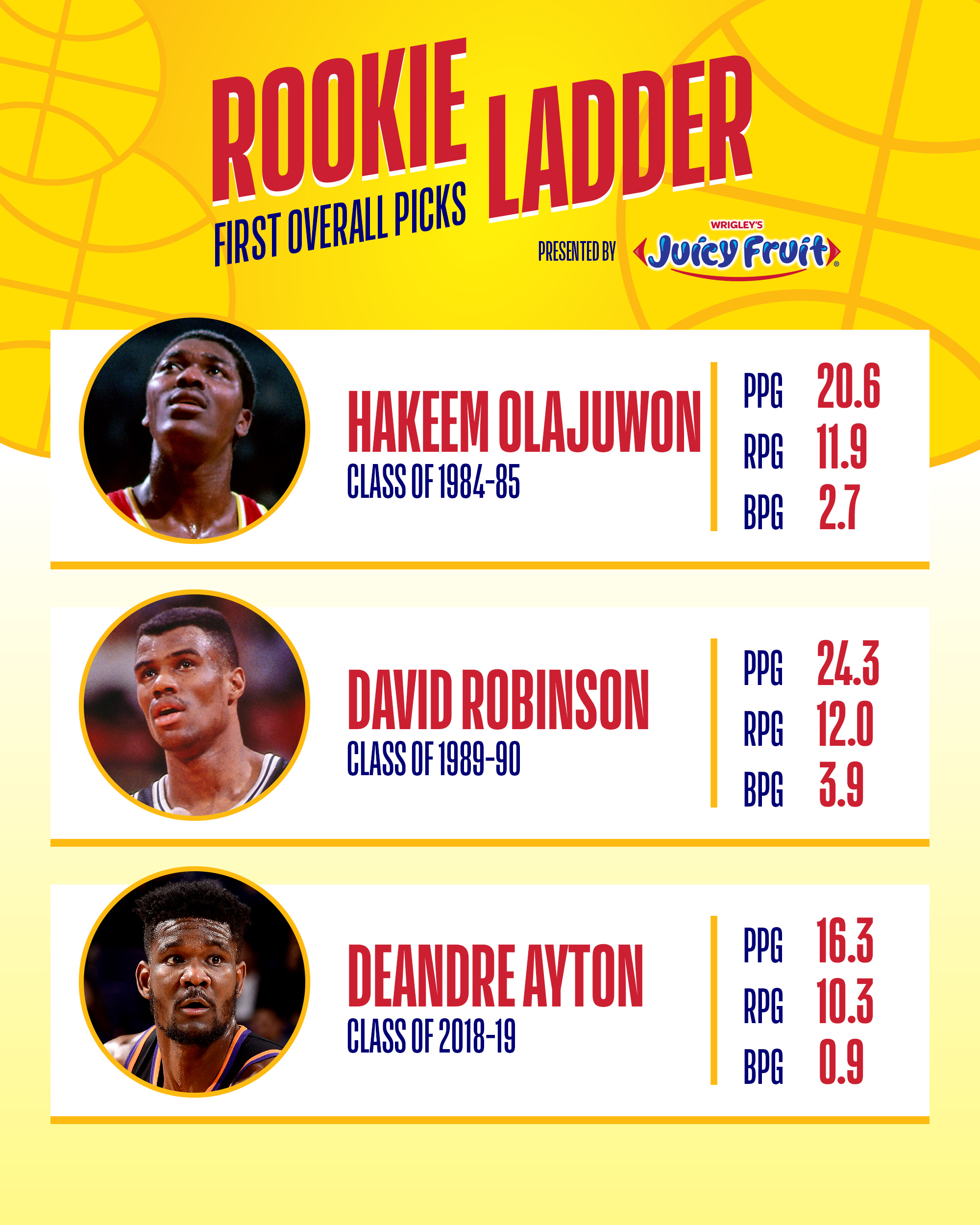 1984-85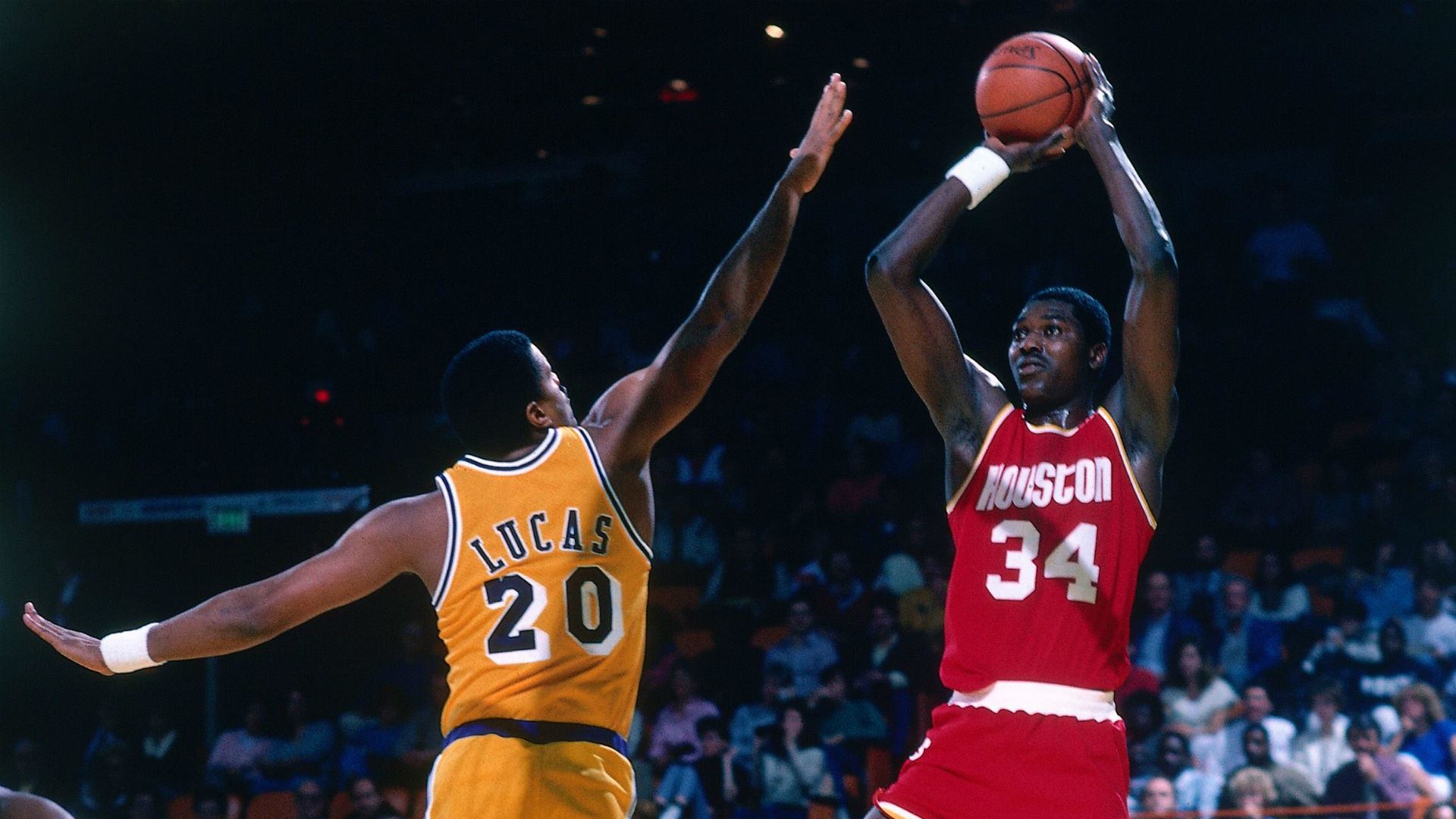 Team: Michael Jordan, Hakeem Olajuwon, Charles Barkley, Sam Bowie, Sam Perkins
Average PER: 19.18
Win Shares: 43.2
Three of these players shouldn't need an introduction.
Michael Jordan wasted little time showcasing his potential on the big stage, posting 28.2 points, 6.5 rebounds, 5.9 assists and 2.4 assists per game as a rookie. The only other player to post those sorts of numbers in their first season is Oscar Robertson, way back in 1960-61.
Those averages helped Jordan secure Rookie of the Year honours, with him receiving 57.5 of the available 78 votes.
The other 20.5 votes went to Hakeem Olajuwon, the No. 1 pick in the 1984 NBA Draft. He averaged 20.6 points, 11.9 rebounds and 2.7 blocks per game in his first season with the Houston Rockets and pushed the Utah Jazz to five games in the first round of the playoffs.
Then there's Charles Barkley, who was good for 14.0 points, 8.6 rebounds and 1.9 assists in his first season with the Philadelphia 76ers. He developed into an 11-time All-Star and a one-time MVP, among many other things.
The three of them went on to make the Hall of Fame, making this the most loaded All-Rookie team of all-time.
1989-90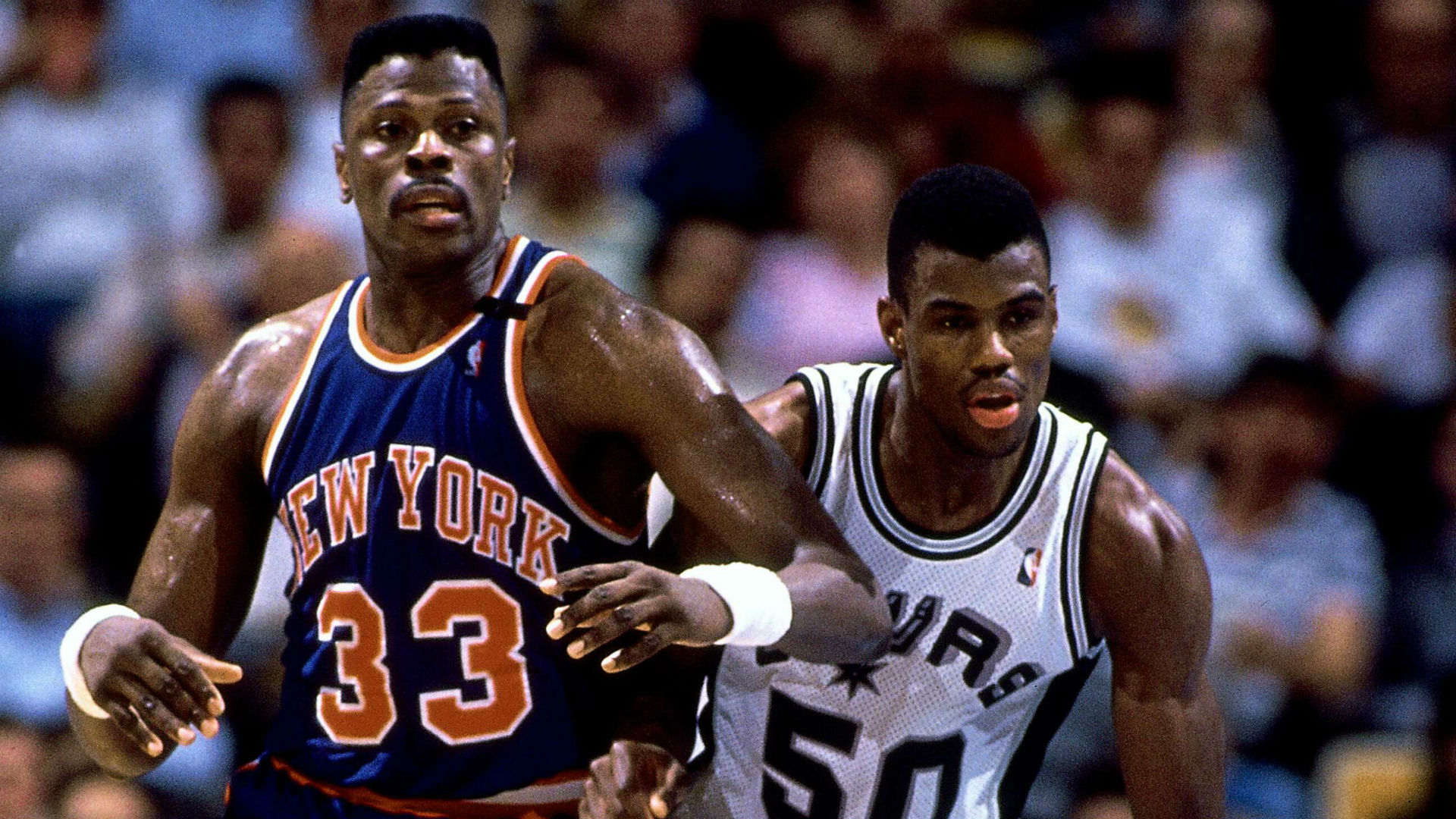 Team: David Robinson, Vlade Divac, Tim Hardaway, Pooh Richardson, Sherman Douglas
Average PER: 18.52
Win Shares: 32.2
Making his NBA debut two years after the San Antonio Spurs selected him with the No. 1 pick, David Robinson stole the show in his rookie season.
Robinson averaged 24.3 points, 12.0 rebounds and 3.9 blocks per game, the latter of which is the second-most ever by a first-year player, trailing only Manute Bol, who averaged 5.0 blocks per game.
With Robinson, the Spurs won 35 more games in the 1989-90 regular season than they did in 1988-89. That's the third-largest single season turnaround in NBA history.
Robinson also dominated in the playoffs as a rookie with 24.3 points, 12.0 rebounds and 4.0 blocks per game. Led by Robinson, the Spurs defeated the Denver Nuggets in the first round and pushed the Trail Blazers to seven games in the second round, losing Game 7 by three points in Portland.
This All-Rookie Team features another Hall of Famer in Vlade Divac, who will be inducted this offseason, as well as a five-time All-Star and one-time member of the All-NBA First Team in Tim Hardaway.
2018-19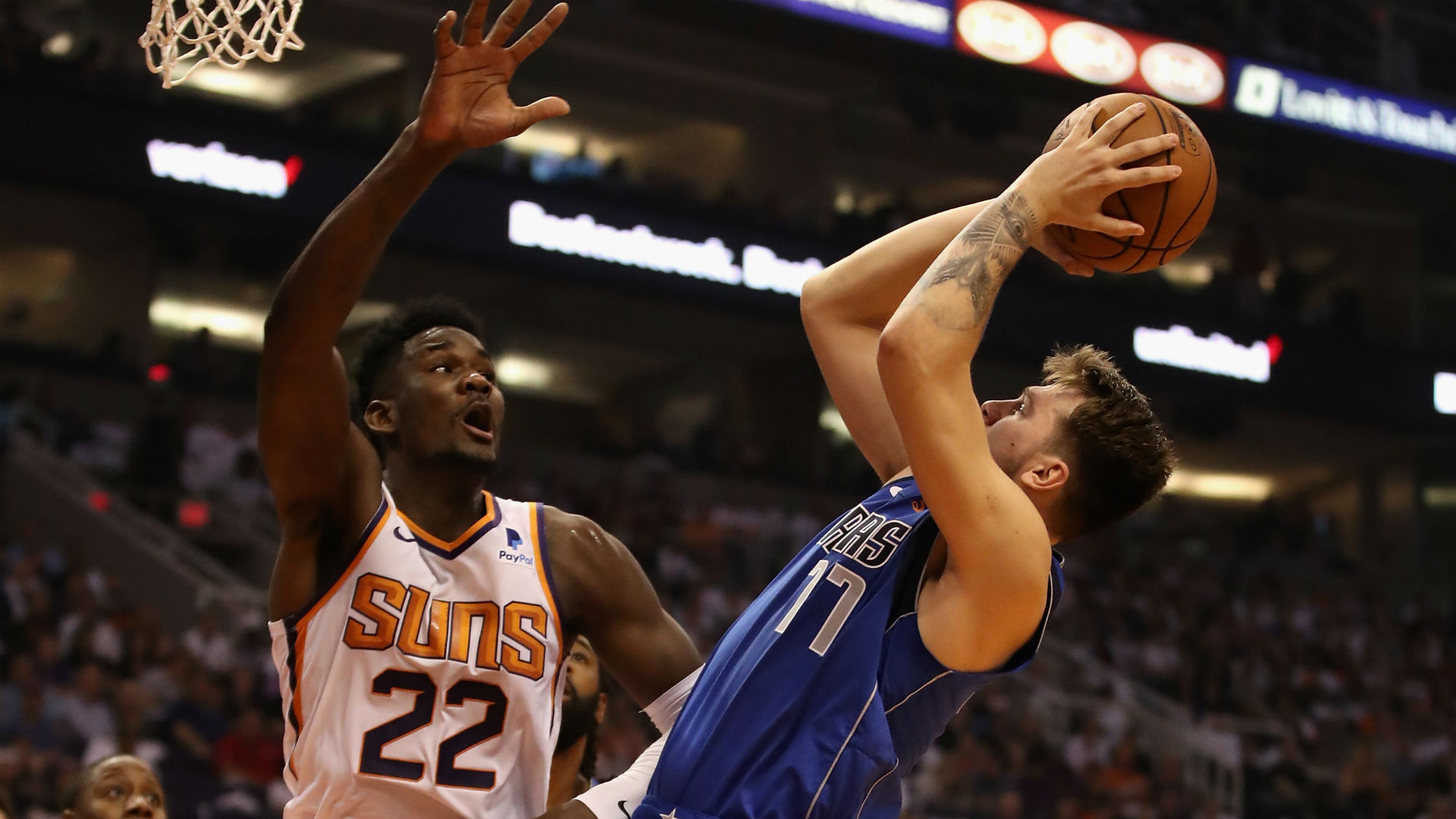 Team: Luka Doncic, Trae Young, Deandre Ayton, Jaren Jackson Jr., Marvin Bagley III
Average PER: 18.48
Win Shares: 20.9
We still have no idea where this rookie class will rank historically when it's all said and done, but it's off to a great start. Based on PER, it's the third-best All-Rookie First Team of all-time.
This class also made some history with the top five picks all being selected to the All-Rookie First Team. The last time that happened? The 1984-85 season, when Olajuwon (No. 1 pick), Bowie (No. 2), Jordan (No. 3), Perkins (No. 4) and Barkley (No. 5) each made it.
That gives Doncic, Young, Ayton, Jackson and Bagley some big shoes to fill.
1992-93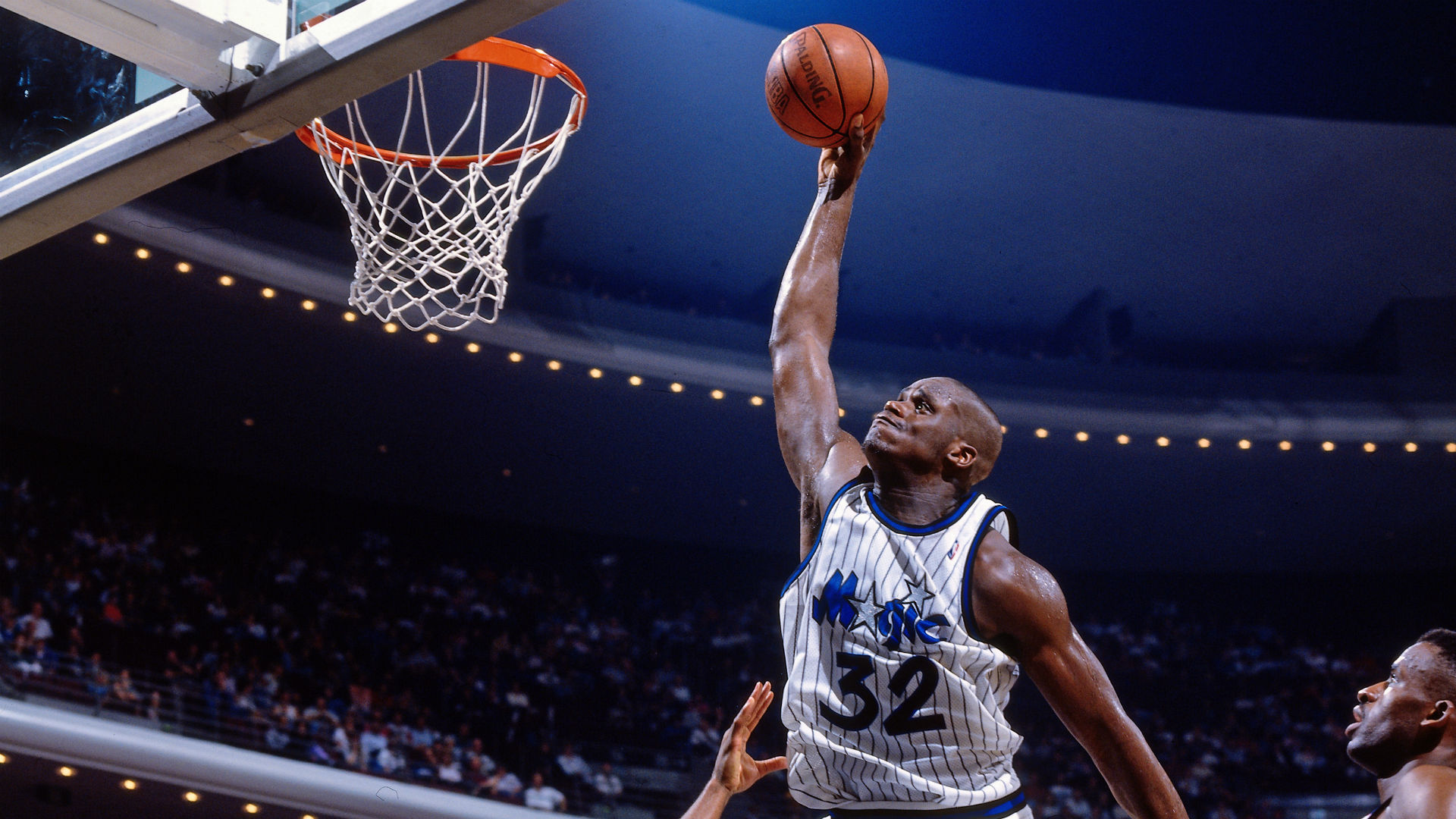 Team: Shaquille O'Neal, Alonzo Mourning, Christian Laettner, LaPhonso Ellis, Tom Gugliotta
Average PER: 18.44
Win Shares: 33.2
Two big men headlined the 1992-93 All-Rookie First Team, with Shaquille O'Neal winning Rookie of the Year and Alonzo Mourning finishing second.
With averages of 23.4 points, 13.9 rebounds and 3.5 blocks per game, O'Neal was also named an All-Star in his rookie season, an impressive feat considering the late 80s and early 90s were littered with Hall of Fame centres.
Mourning averaged 21.0 points, 10.3 rebounds and 3.5 blocks per game with the Charlotte Hornets, but he would have to wait until this sophomore season to make his first All-Star team.
Joining them on the All-Rookie First Team was Christian Laettner, who is widely regarded as one of the greatest college basketball players of all-time. While he never quite lived up to the hype of being the No. 3 pick in the 1992 NBA Draft, he was named an All-Star in 1996-97, when he averaged 18.1 points, 8.8 rebounds and 2.7 assists per game with the Atlanta Hawks.
1979-80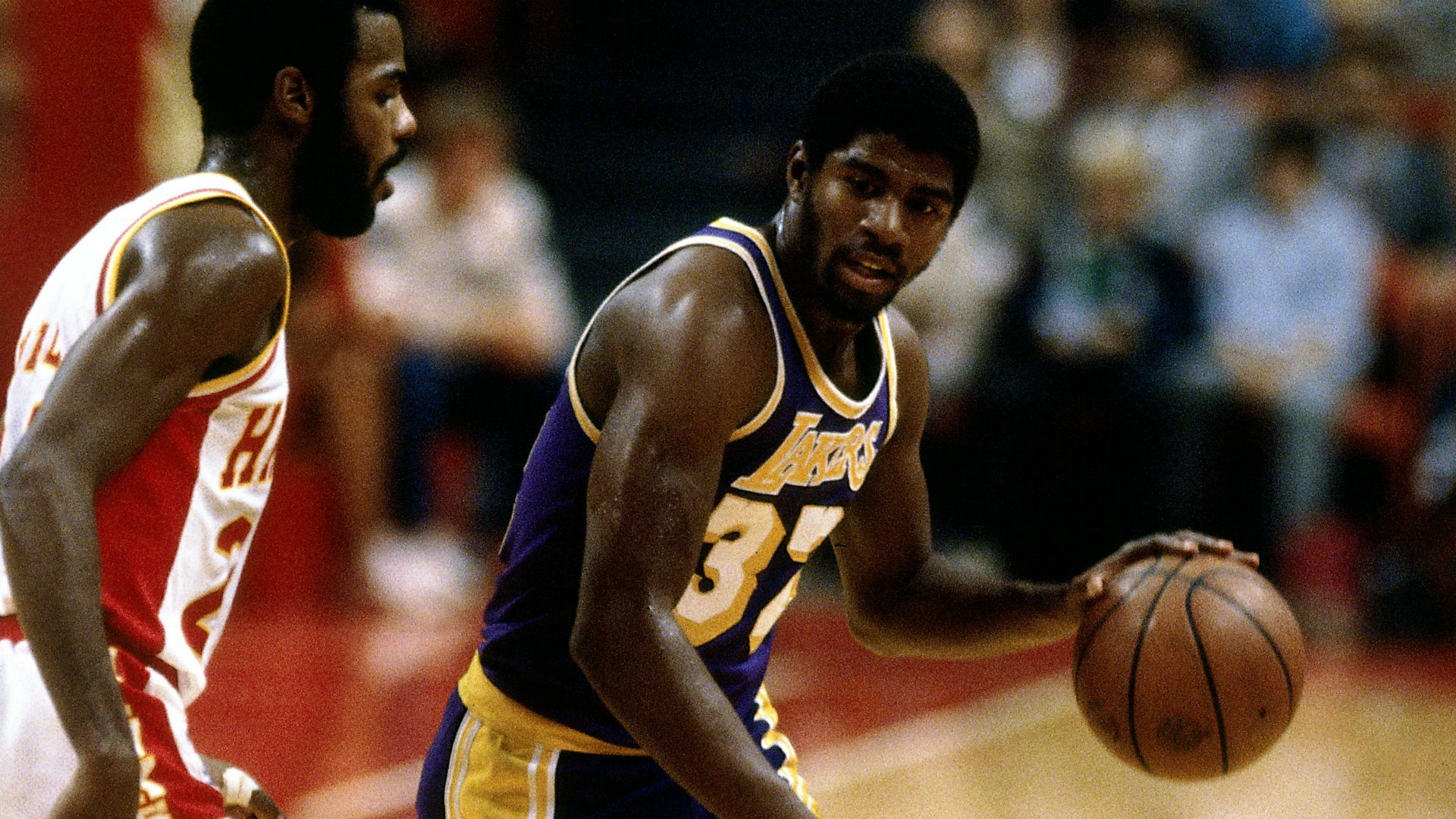 Team: Magic Johnson, Larry Bird, Bill Cartwright, Calvin Natt, Dave Greenwood
Average PER: 18.44
Win Shares: 45
Including Shaquille O'Neal, there are 45 players in NBA history who have made an All-Star team as a rookie.
Three of those 45 players came from this draft class.
Two of them shouldn't be a surprise - Larry Bird and Magic Johnson - the third being Bill Cartwright. It was Cartwright's only All-Star selection, though he went on to win three championships as the starting centre on the Chicago Bulls later in his career.
As for Bird and Johnson, they both had historic rookie seasons. Bird won Rookie of the Year with averages of 21.3 points, 10.4 rebounds and 4.5 assists per game while Johnson led the Los Angeles Lakers to an NBA championship.
Johnson put together an all-time performance in the NBA Finals, filling in at centre for the injured Kareem Abdul-Jabbar in Game 6 and leading the Lakers past the Philadelphia 76ers with 42 points, 15 rebounds and seven assists.
It's widely considered to be one of the greatest moments in the history of the playoffs.
Honourable Mention
2003-04: Kirk Hinrich, Dwyane Wade, LeBron James, Carmelo Anthony, Chris Bosh
2015-16: Devin Booker, Kristaps Porzingis, Karl-Anthony Towns, Nikola Jokic, Jahlil Okafor
2017-18: Ben Simmons, Donovan Mitchell, Kyle Kuzma, Jayson Tatum, Lauri Markkanen
The views on this page do not necessarily reflect the views of the NBA or its clubs.