The NBA preseason is here and with the start of the 2019-20 season just around the corner, we're busting out the microscope and taking a closer look at the best-case and worst-case scenario for every player on the Toronto Raptors.
The Raptors traded for Marc Gasol with last season's playoffs in mind, not necessarily this upcoming season.
Despite having a player option in his contract for the 2019-20 season, which he has since picked up, Toronto parted ways with a future second-round pick and three rotational players - Jonas Valanciunas, Delon Wright and C.J. Miles - in the hopes that the Spaniard would be the missing piece of their championship puzzle.
Gasol, of course, proved to be just that. Even though he didn't put up big numbers, he did everything the Raptors asked of him and showed up when they needed him most.
So what can the Raptors expect from Gasol this season?
BEST CASE, WORST CASE: Norman Powell | Pascal Siakam
Best-case scenario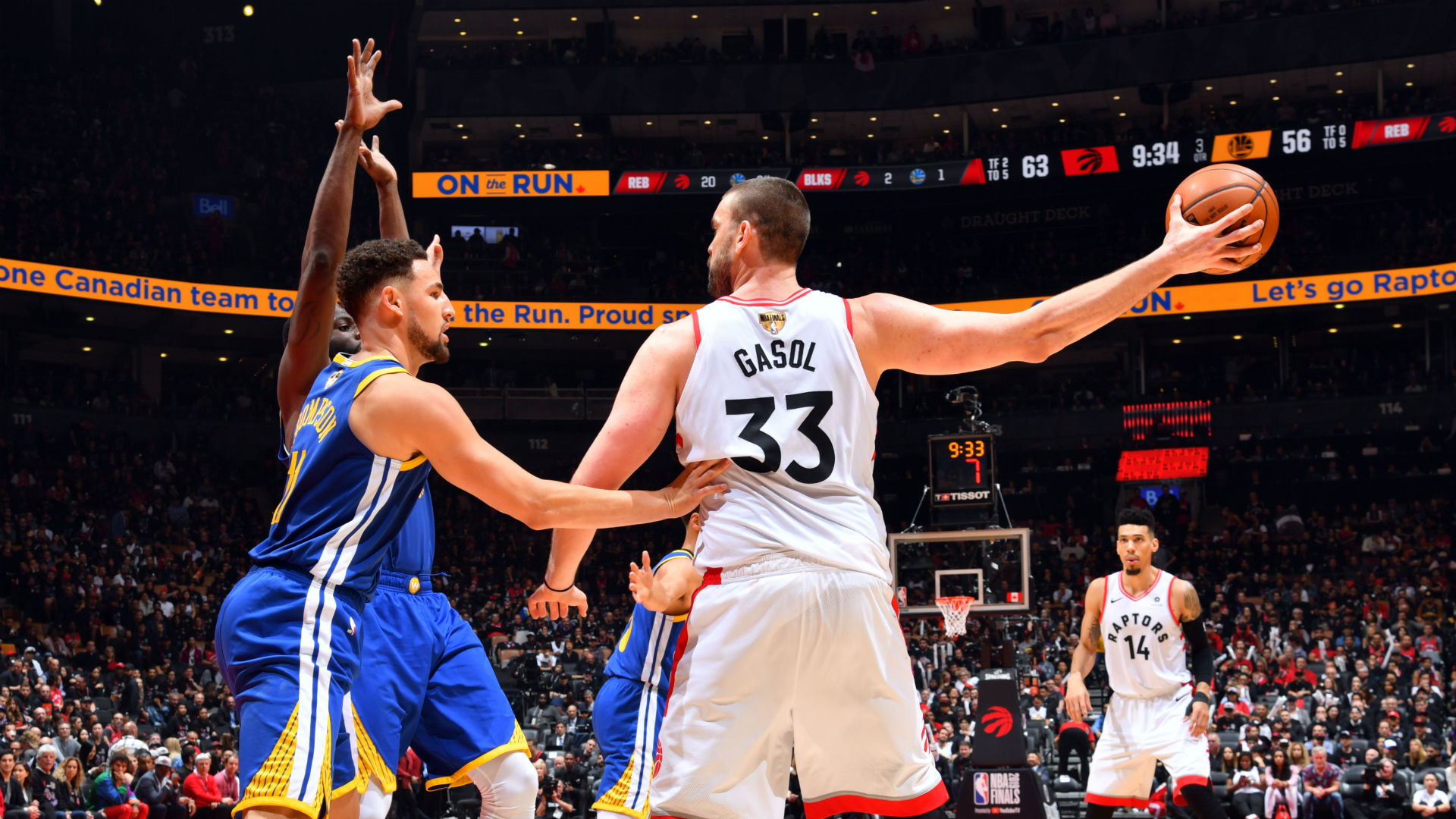 With Kawhi Leonard no longer on the Raptors, Gasol is one of the players who should see an uptick in opportunities this season.
Prior to the trade that brought him to Toronto, Gasol was averaging a career-high 4.7 assists per game. On a team that lacked playmaking, the Grizzlies ran a lot of their offence through him at the elbows, where he has led the league in touches per game in each of the last six seasons. Nikola Jokic is clearly the best passing centre in the league today, but Gasol might be the second-best, making it worth Memphis' and now Toronto's while to play off of him.
Gasol actually averaged more assists per 36 minutes with the Raptors (5.6) than he did with the Grizzlies (5.0) last season - an encouraging sign moving forward - but Toronto needs him to maintain that level of production in a larger role. If he can, it would take a lot of pressure off of Kyle Lowry, Fred VanVleet and Pascal Siakam to replace the 26.6 points and 3.3 assists Leonard averaged last season all by themselves.
It helps that the Raptors are loaded with smart cutters, from Lowry and Siakam to Norman Powell and Rondae Hollis-Jefferson. Gasol has already established chemistry with Lowry, Siakam and Powell, and Hollis-Jefferson should benefit greatly from playing with a jump shooting centre who can reward him for being in constant motion on offence.
The Raptors might also need Gasol to take on more of a scoring load to make up for the loss of Leonard, although it would be unreasonable to expect him to become a 20-point per game scorer all of a sudden. Ideally, he'd find a happy medium between the player he was with the Grizzlies and Raptors last season, meaning he'd average something along the lines of double digit points to go along with a handful of assists.
Gasol's 3-point shooting in particular will be something to watch. He has become more and more reliant on shooting 3s as he's gotten older, upping his 3-point attempt rate in each of the last three seasons, to the point where close to a third of his shot attempts come from the perimeter. Having replaced two of their best 3-point shooters this offseason in Leonard and Danny Green with two limited ones in Hollis-Jefferson and Stanley Johnson, the Raptors might need that trend to continue to maximize spacing.
The rest of Gasol's game should be similar to what we saw last season. This season will be more about whether or not he can still serve as a focal point on offence.
Gasol should have plenty of motivation to prove he can, with this being the final year of his existing contract. Even at his age, he's expected to be one of the best centers available in next summer's free agent class.
Worst-case scenario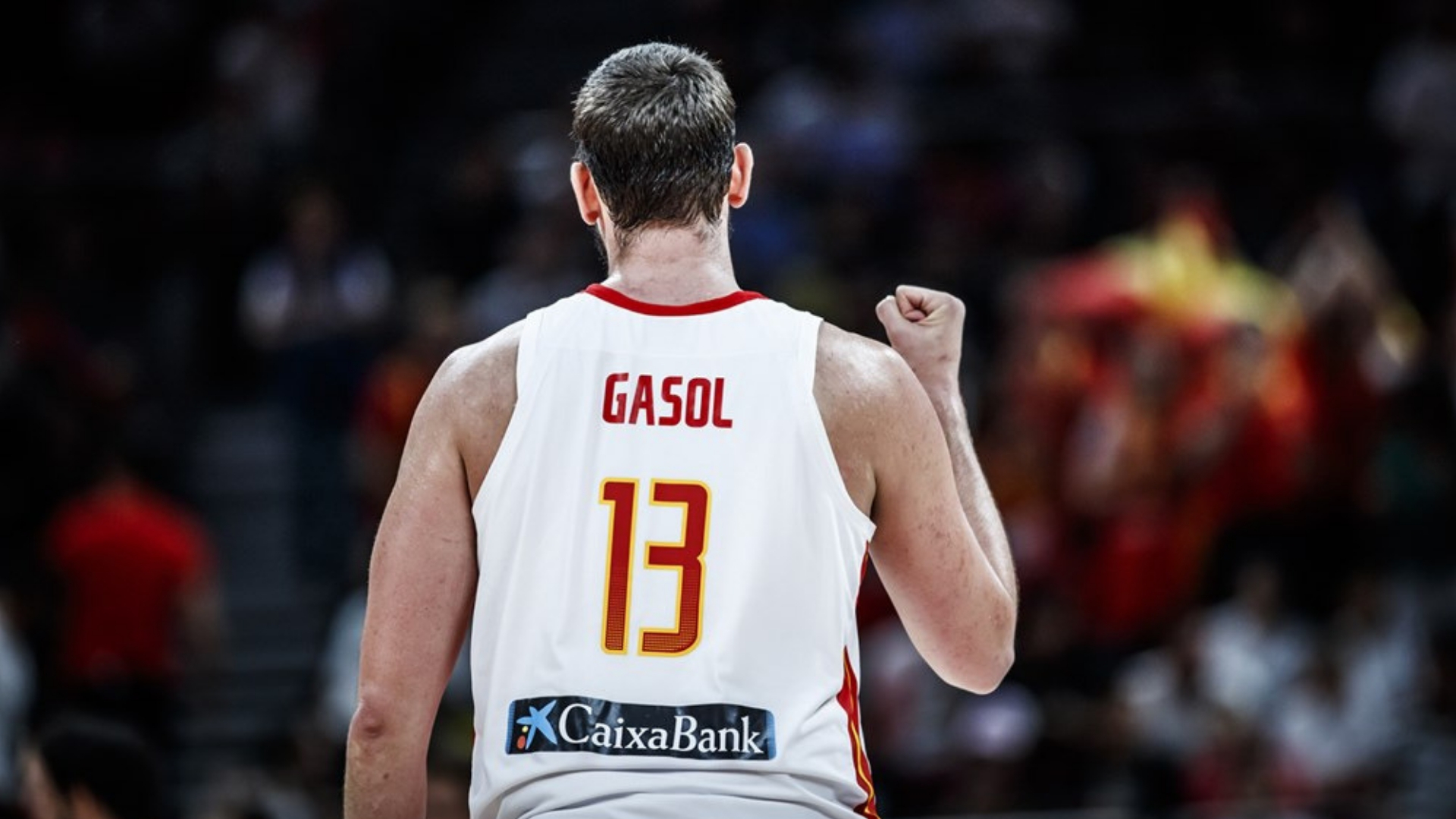 As is the case with any player Gasol's age, the greatest concern with him this season is further decline.
There's reason to believe Gasol's game will continue to age well - he's always been an incredibly smart player who has never relied on his speed and athleticism to gain an advantage - but there's no denying he's not the player he once was either. He peaked as a defender in 2012-13, when he won Defensive Player of the Year and earned the one and only All-NBA First Team selection in his career, and both his scoring and efficiency has declined in each of the last three seasons.
Marc Gasol's stats over the last three seasons

| | | | | | |
| --- | --- | --- | --- | --- | --- |
| Season | PPG | FG% | 3P% | TS% | PER |
| 2016-17 | 19.5 | .459 | .388 | .554 | 20.3 |
| 2017-18 | 17.2 | .420 | .341 | .532 | 17.4 |
| 2018-19 | 13.6 | .448 | .363 | .546 | 16.7 |
Complicating matters further is Gasol hasn't had much of an offseason. After winning the title with the Raptors, he led Spain to a gold medal in the 2019 FIBA Basketball World Cup, leaving him with what he estimates to be only three or four weeks of not playing games or being in camp.
For that reason, the Raptors plan to bring him along slowly - managing his load, if you will - according to Blake Murphy of The Athletic.
There's a number of ways that could impact the Raptors. First and foremost, Gasol is still an incredibly valuable player even if he's not capable of doing all the things he once was. According to NBA.com, the Raptors outscored opponents by 15.9 points per 100 possessions with him on the court following the trade deadline. With him on the bench, that number fell into the negative, with opponents outscoring the Raptors by 1.5 points per 100 possessions.
That's a swing of 17.4 points per 100 possessions. While this season's Raptors are constructed differently to last season's, that suggests Gasol being on any sort of restriction could prevent the team from reaching its full potential.
MORE: The biggest storylines for the Raptors this season
It's not that the Raptors necessarily need Gasol to play 30-plus minutes every game, but they don't have much depth at centre outside of him and Serge Ibaka. His availability will be particularly important against teams like the Philadelphia 76ers and Orlando Magic, who are built around All-Star centers in Joel Embiid and Nikola Vucevic, respectively.
The playoffs were a good example of Gasol's value in those matchups. Whereas Embiid and Vucevic struggled when being defended by Gasol, they each had far more success against Ibaka. And with both of those teams expected to finish in the top half of the Eastern Conference again this season, Gasol's ability to go head-to-head with some of the best centers in the league could once again become a factor in the postseason.
Secondly, the Raptors might not be interested in trading Gasol ahead of the 2019-20 season, but with this being the final year of his contract, there's a good chance they'll test the market for him ahead of the trade deadline. To maximize his trade value, the Raptors will therefore need Gasol to be healthy and playing at a high enough level for teams to be interested in trading for him.
Seeing as he's on the books for $25.6 million this season, Gasol taking a step back and/or not being able to play as much as he did last season could make it difficult for the Raptors to move him, putting them at risk of seeing him walk in unrestricted free agency next summer.
The views on this page do not necessarily reflect the views of the NBA or its clubs.