As the new school year approaches, we're rewinding things with Back to School Week! This week, we'll take a look back at the amateur years of some of the biggest stars to suit up for the Raptors or hail from Canada.
When the Grizzlies acquired Pau Gasol on draft night in 2001, they weren't the only basketball team in Memphis that would benefit.
Pau, 21, moved from Barcelona to Memphis with his parents and two brothers, the older of the two being 16-year-old Marc, who was working to become a professional basketball player himself.
Marc, a high school junior, would eventually land at Lausanne Collegiate in Memphis, a small school with around 80 students in each grade. As the 6-foot-10 teenager began his high school basketball career, he would physically impose opponents with his height, but that wasn't the aspect of his size that stood out upon first glance.
Marc Gasol #NBAVOTE #TBT pic.twitter.com/ferugfGOLO

- Memphis Grizzlies (@memgrizz) January 13, 2017
In a story for Bleacher Report, Dallas Mavericks legend Dirk Nowitzki recalled when he first met Marc at All-Star Weekend in 2002, saying:
"I come out of my room and this huge guy comes out. I mean, he was massive, tall. He must have been 350 (pounds) or something crazy. They said, 'Yeah, that's Pau's brother.' I never thought he would develop into that kind of (star) player."
Gasol was a solid high school player, stuffing the stat sheet in his two years at Lausanne. He posted averages of 26 points, 13 rebounds and six blocks per game his senior year. But despite his big numbers, Gasol and the Lynx came up short in the 2003 Tennessee State Championship game, losing to Brentwood Academy and its star freshman Brandan Wright.
MORE: How Nick Nurse can get the most out of Marc Gasol
Following his senior season at Lausanne, Gasol had limited opportunities at the collegiate level stateside and opted to return to Spain to begin his professional career, work on his game and more importantly, his body.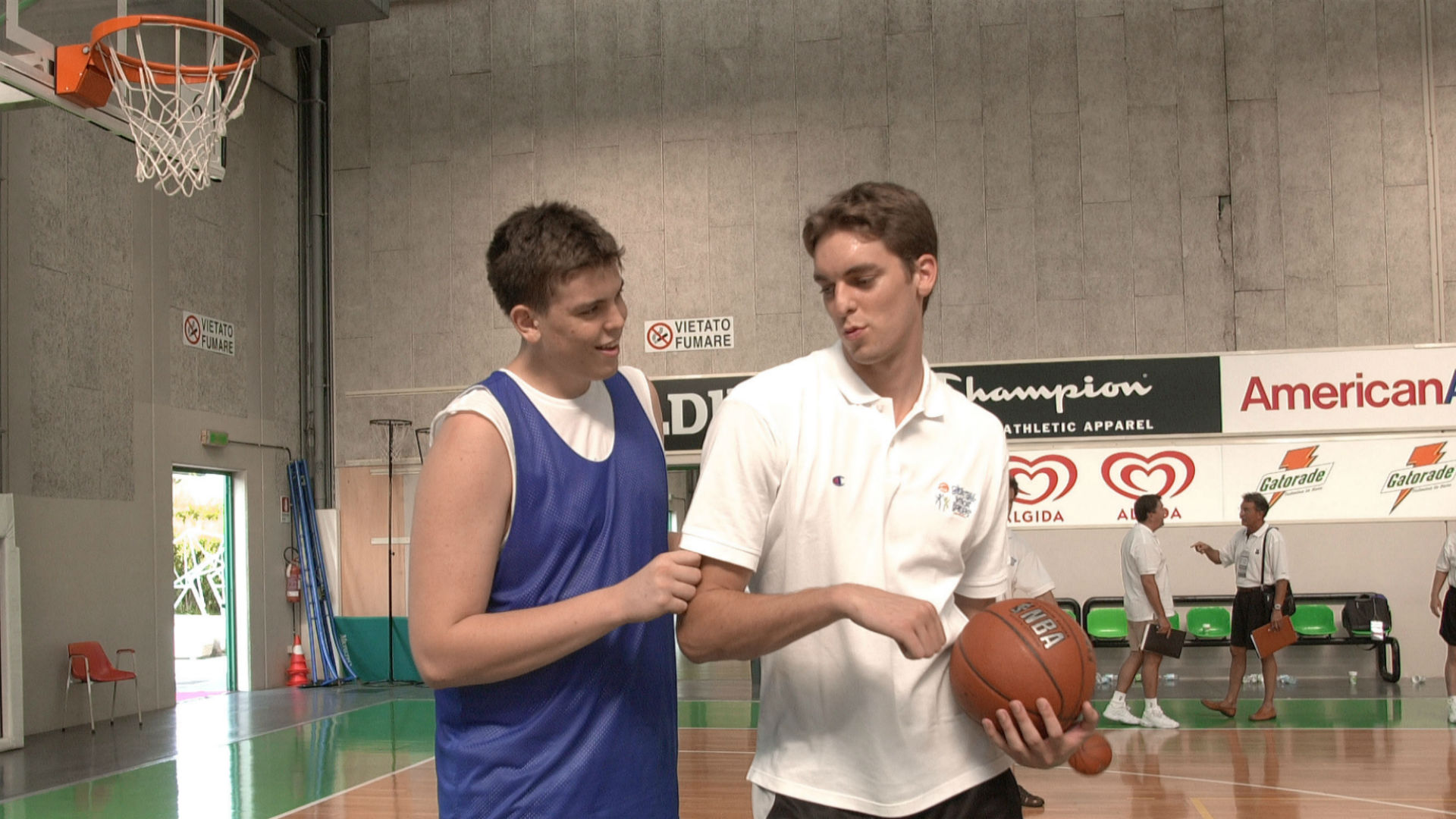 The next five years in Spain would see Gasol evolve into a form closer to the player that he is today. He would begin to transform his body before declaring for the 2007 NBA Draft, where he was selected with the No. 48 overall pick by the Los Angeles Lakers.
Gasol remained in Spain during the 2007-08 season, where he was named ACB Most Valuable Player. That same year, he was a key piece in the trade that would send his older brother to the Lakers as his draft rights were traded to Memphis.
Following his MVP season, Marc would come over to the NBA and, like his brother, make his debut in Memphis, a city he was already familiar with. Gasol would appear in all 82 games as a rookie (75 starts), posting averages of 11.9 points and 7.4 rebounds to earn All-Rookie Second Team honours.
Not bad for a late second-round pick.
After 10.5 seasons with the Grizzlies, Gasol was traded to the Toronto Raptors, signifying the end of an era in which he served as the team's defensive anchor, heart and soul.
Hard to believe Marc Gasol is no longer playing basketball in Memphis. I played against him in high school. He's come a long way since Lausanne. pic.twitter.com/vKCWoPFVGE

- Chris Harris (@CHarris731) February 7, 2019
In Toronto, Gasol would play an integral role in the team winning its first-ever championship with his defence on opposing team's big men and his ability as a passer.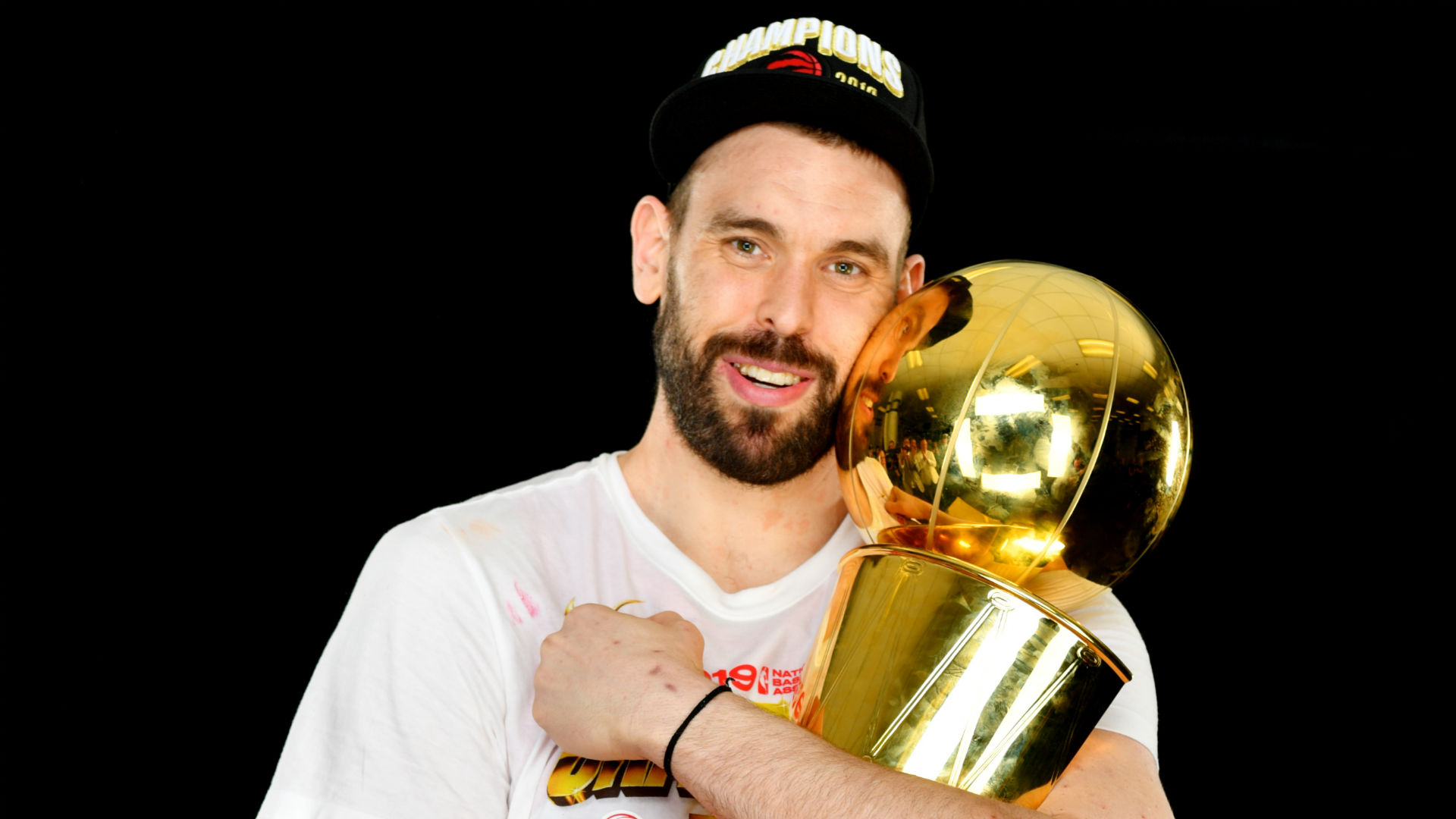 Over the course of his career, Gasol has posted averages of 15.0 points, 7.7 rebounds and 3.4 assists per game, earned three All-Star selections, two All-NBA selections, an All-Defensive selection and was named 2013 Defensive Player of the Year.
18 years after he first moved to an unknown part of the world, Marc Gasol is set to embark upon his 12th NBA season as he and the Raptors look to defend their NBA title. Now listed at 7-foot-1, 255 pounds, it's evident that the 34-year-old's focus on his body transformation has certainly paid off.
With Pau still going strong at 39-years-old, it's more than fair to assume that Marc has plenty left in the tank.
The views on this page do not necessarily reflect the views of the NBA or its clubs.