The Toronto Raptors and Washington Wizards are set to face off in a contest with heavy playoff implications on Thursday.
PREVIEW: Raptors face Wizards in pivotal game
The Wizards hold a three-game lead over the Raptors for the final spot in the Eastern Conference's Play-In Tournament with only six games remaining in the season, making this a last chance of sorts for Toronto.
Our NBA.com Staff discusses which team would be a more terrifying opponent in the Play-In Tournament.
Kyle Irving (@KyleIrv_): Even though I believe the Raptors are the better overall team, the Wizards are the more terrifying Play-In team.
And that's because of one reason, and one reason only: Russell Westbrook.
Yes, they have an All-Star guard in Bradley Beal, whose 31.1 points per game is good for second-best in the NBA, but Westbrook has been on another planet as of late. Averaging 23.3 points, 12.7 rebounds and 12.6 assists per game since the All-Star break, the former MVP has elevated his game to new heights to surge Washington into the playoff picture.
Posting 23 triple-doubles in 32 games since All-Star weekend, Westbrook has been a freight train that no NBA team would want to see coming their way.
While I do think Toronto has more depth, and may even take more games off of a potential first-round matchup, the star power of Westbrook and Beal alone makes them a more threatening opponent in the Play-In Tournament, where it's win-or-go-home for the team in ninth or 10th place.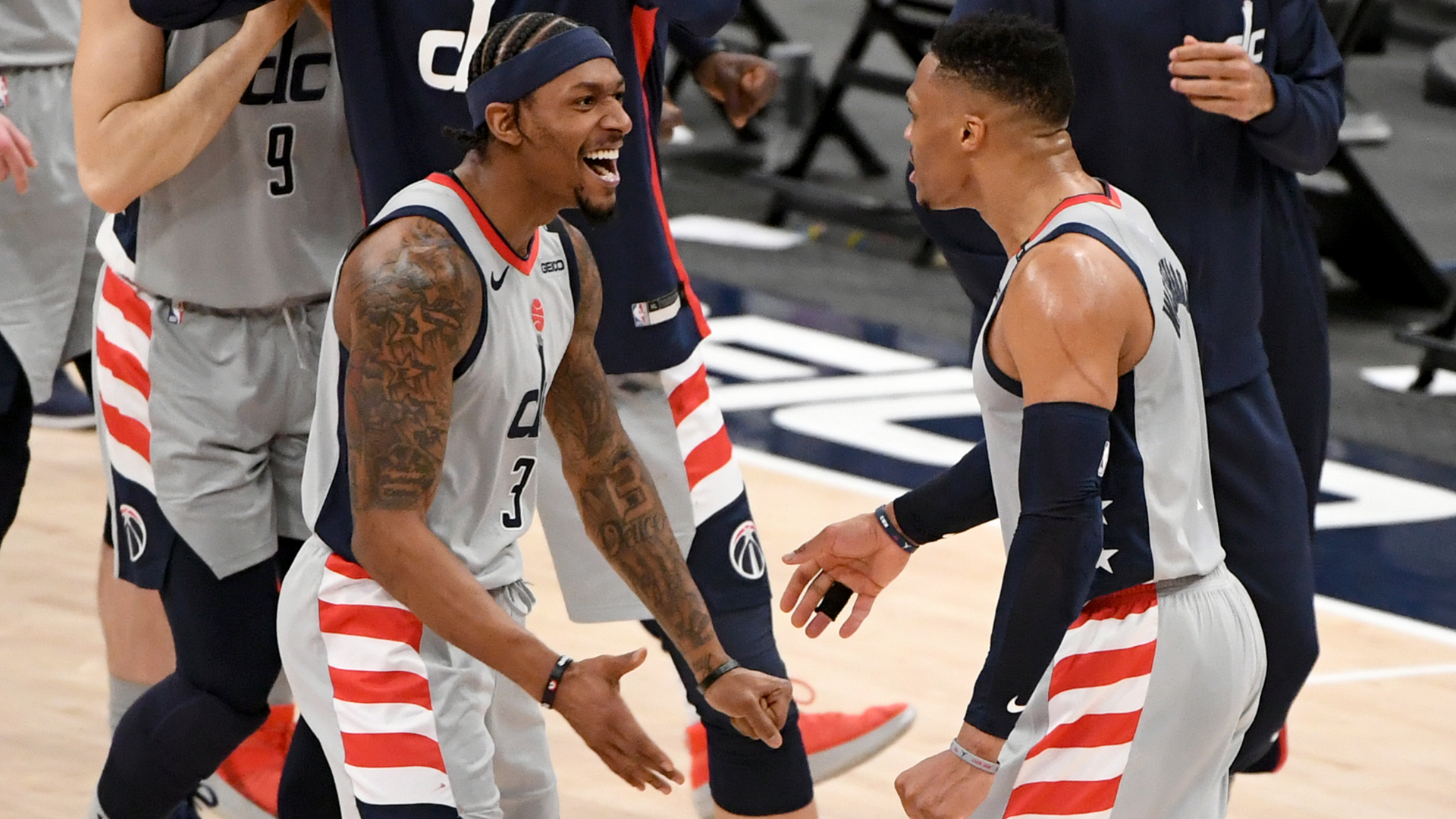 Scott Rafferty (@crabdribbles): This is a tough one.
In a vacuum, I'd say the Raptors are the scarier Play-In team because they're more well-rounded, have more depth and are better coached. But I can't ignore how up and down they've been all season long and how well the Wizards have been playing lately. It basically comes down to me not being sure what Raptors team would show up if they did make the Play-In Tournament, whereas the Wizards have built up more of an established identity, especially as of late.
Plus, as Kyle alluded to, the Wizards have two players who are a threat to go beserk, whether it's scoring 50 points or recording a 30-point triple-double. This Raptors team doesn't have that same firepower, so I'd give the Wizards the edge on the terrifying scale.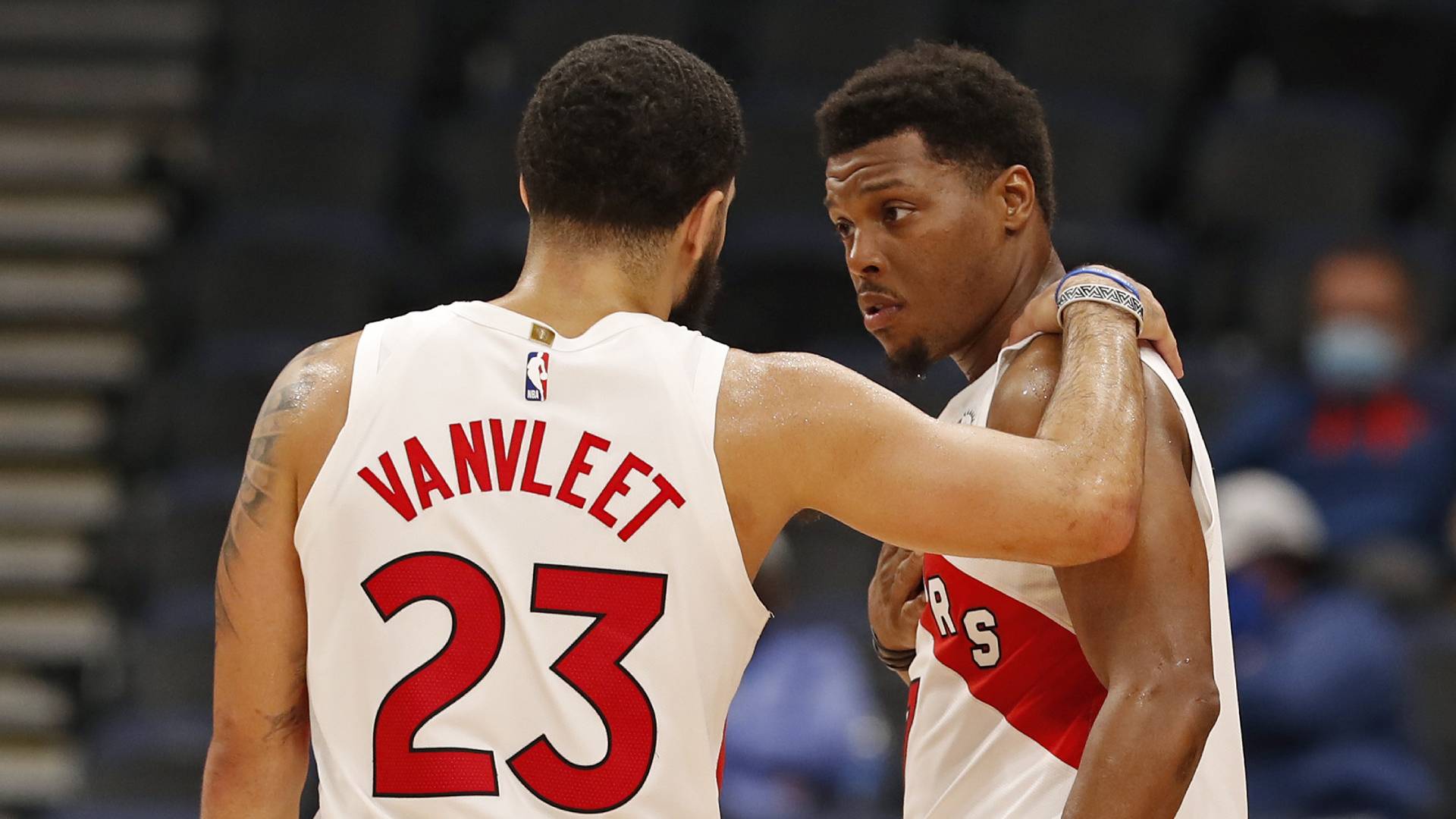 Gilbert McGregor (@GMcGregor21): While everything said about the Wizards is true, I truly believe teams want no parts of the Raptors as a Play-In team.
We saw just why recently in Los Angeles when the Raptors took down the Lakers behind a virtuoso performance from Kyle Lowry. Two nights later, the team nearly took down the Clippers behind the play of Pascal Siakam and Fred VanVleet, while a number of key players were out.
A lack of continuity has been an issue but this team won't make it in as a Play-In team if it isn't at full strength. So, on the premise that they make it in, I'm judging them as if they are at the level they'd need to be at for this next week to get there.
While I appreciate the spurtability of Washington's backcourt, Toronto has four key members of a championship team in its rotation and, as we learned last year, that championship DNA is real. When it comes down to the game planning, and adjustments of a seven-game series, this Raptors team would be an absolute pain to deal with.
They might not be talented enough to make it out of the first round, but man they wouldn't be an easy out - at all.
I'm not as confident saying the same about the playoff prowess of the talent on the Wizards roster, outside of their top two guys.
Carlan Gay (@TheCarlanGay): This isn't easy. You have game-breakers on both sides that could be tough to stop in a one-game winner-takes-all scenario.
Whether it's Lowry or VanVleet for Toronto or Beal or Westbrook for Washington, I can picture a scenario where one of the four gets hot for one game and leads his team to a key victory.
That being said, I'm going with the Wizards.
The way that Washington has been playing the last month and a half leads me to believe that they're the scarier team heading into a potential Play-In game this year.
We can sit here and talk about how dangerous Beal and Westbrook are offensively, but over the month of April, the Wizards have shown they can defend a bit too. On the season, Washington has the 21st ranked defence giving up 112.5 points per 100 possessions. In the month of April, the Wizards cut that down to just 108.0 points per 100. For context, had the Wizards been that stingy throughout the year, they'd have a top-five defence in the league.
Does that mean they're all of a sudden one of the best defences in the league? No, but now that they've been able to get some continuity to their lineup it's allowed them to be more cohesive defensively.
No disrespect to Toronto, but I'll ride the hot hand and take the Wizards.
The views on this page do not necessarily represent the views of the NBA or its clubs.