We're now a month into the 2021 WNBA season, and it's time for our second WNBA Power Rankings of the season.
Every two weeks, we'll have a brand new Power Rankings available on Mondays. In the weeks in between, we'll have an MVP Ladder. You can read that here.
There was a lot of movement in this version of the Power Rankings, so without further ado, let's get to it.
12. Indiana Fever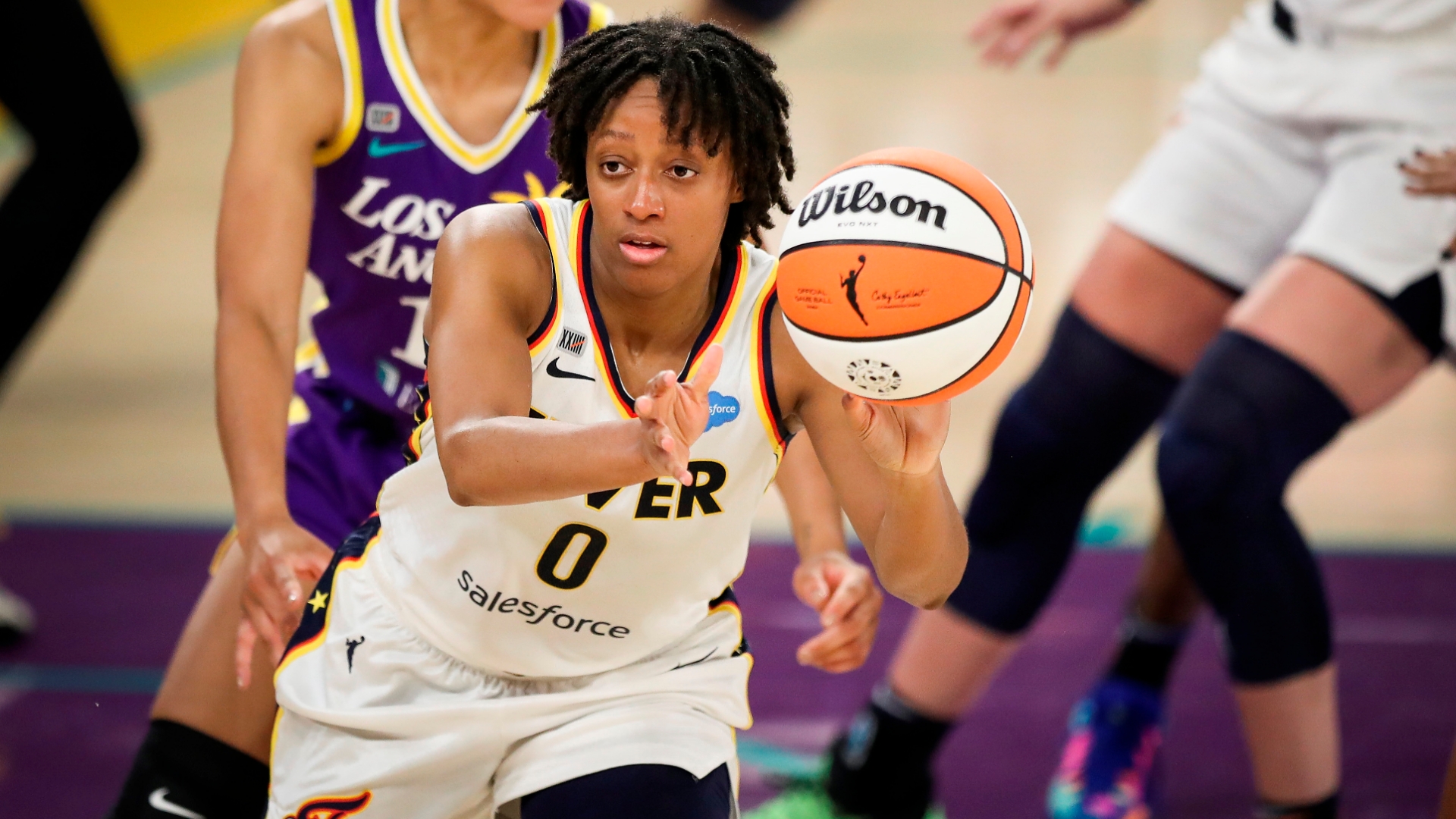 11. Chicago Sky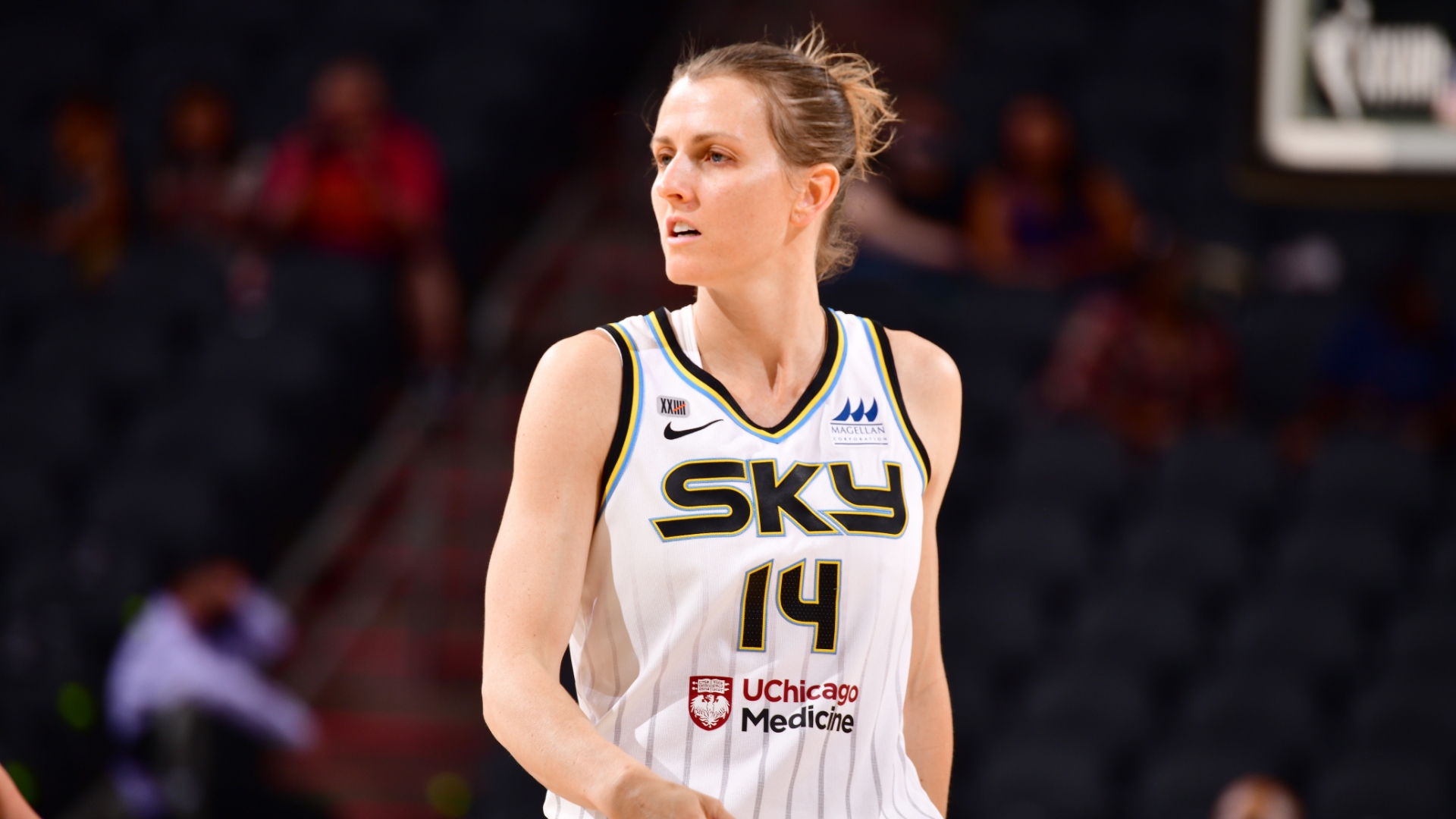 Despite losing seven straight, there's light at the end of the tunnel for the Sky. Stefanie Dolson is back with the team after helping Team USA's 3x3 team qualify for the Olympics and Allie Quigley is back from a hamstring injury that cost her to miss six games. However, Candace Parker is still out nursing an ankle injury. We won't truly know what this team is until we see it at full strength.
10. Washington Mystics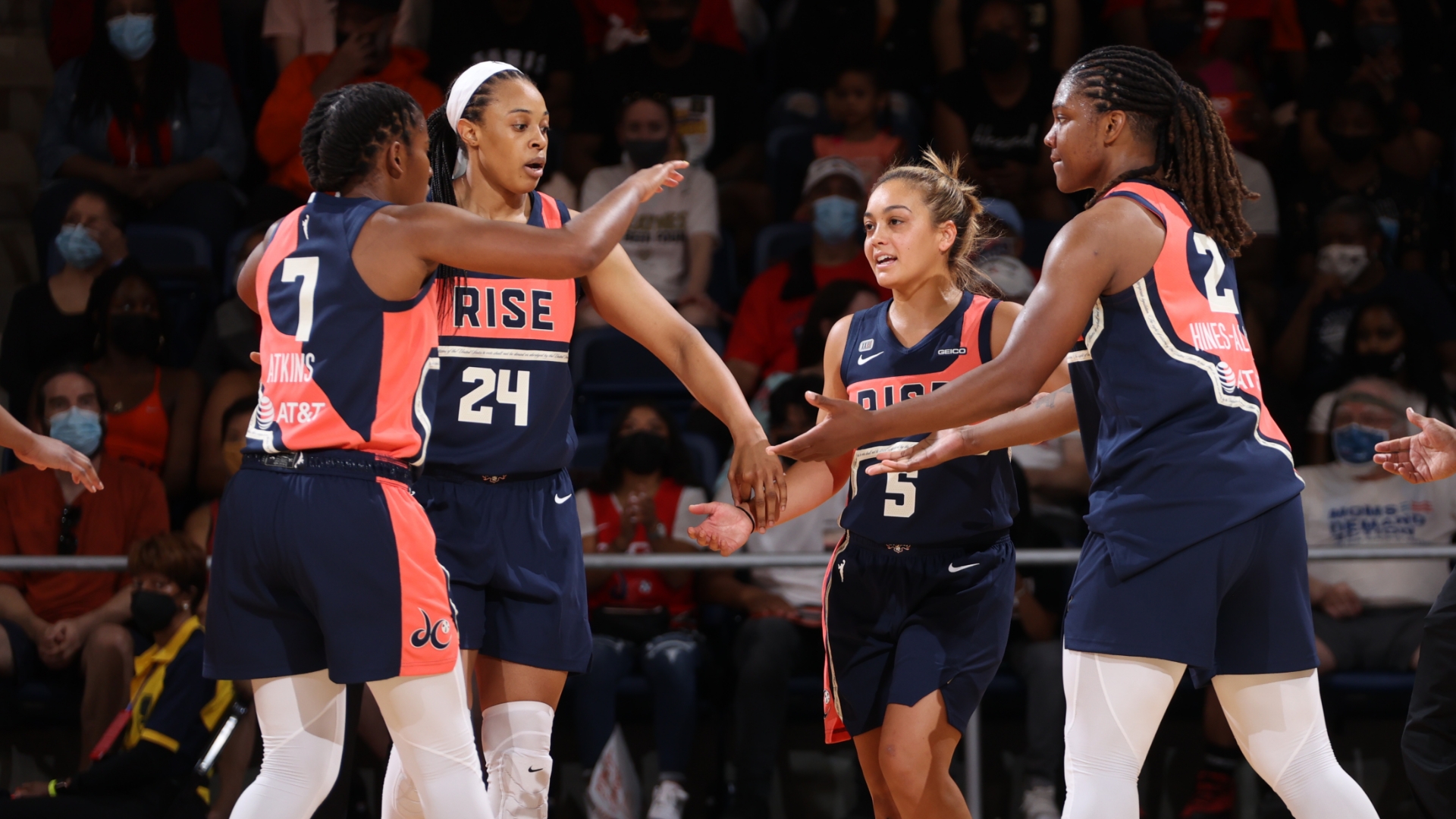 9. Dallas Wings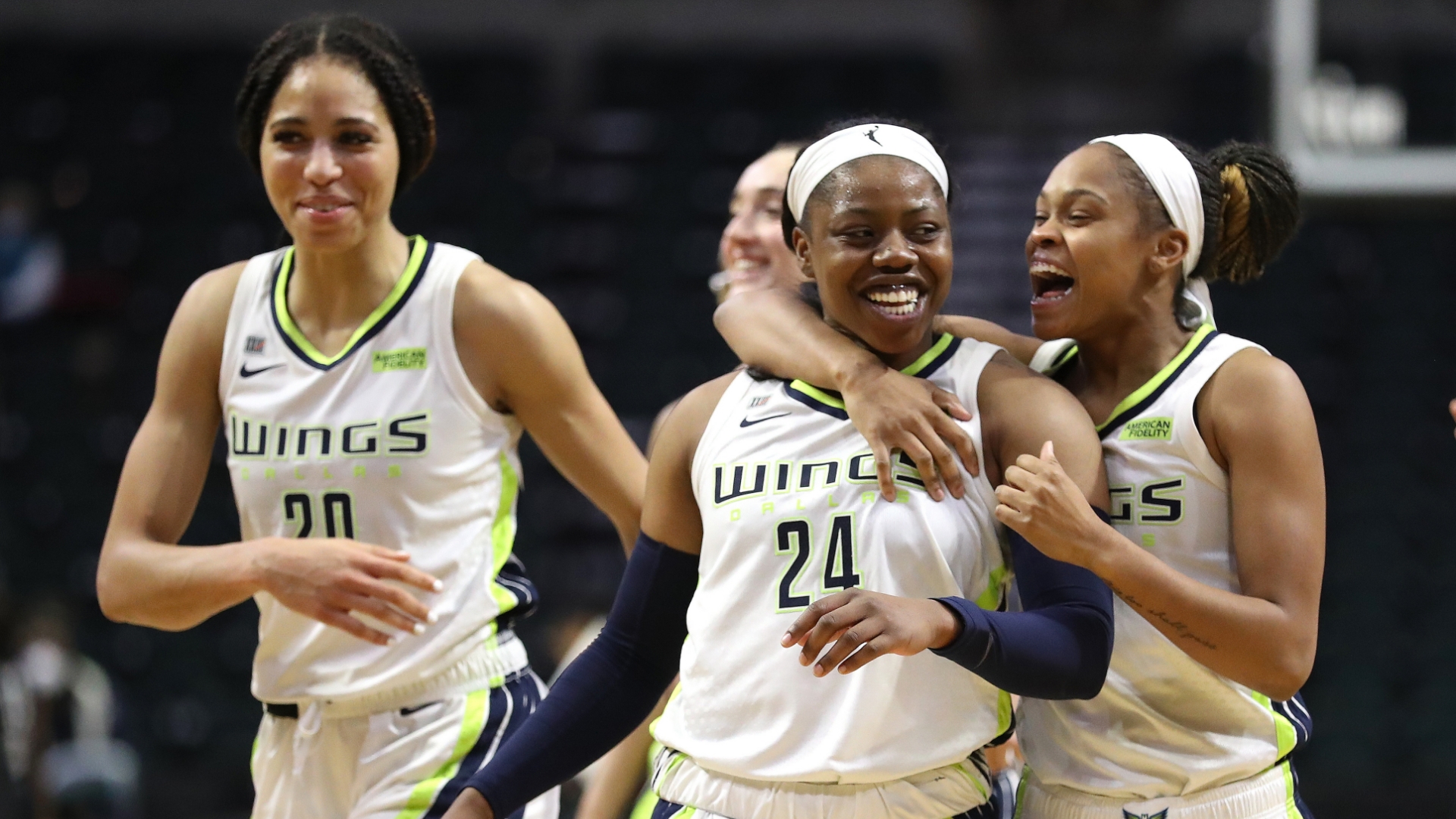 8. Atlanta Dream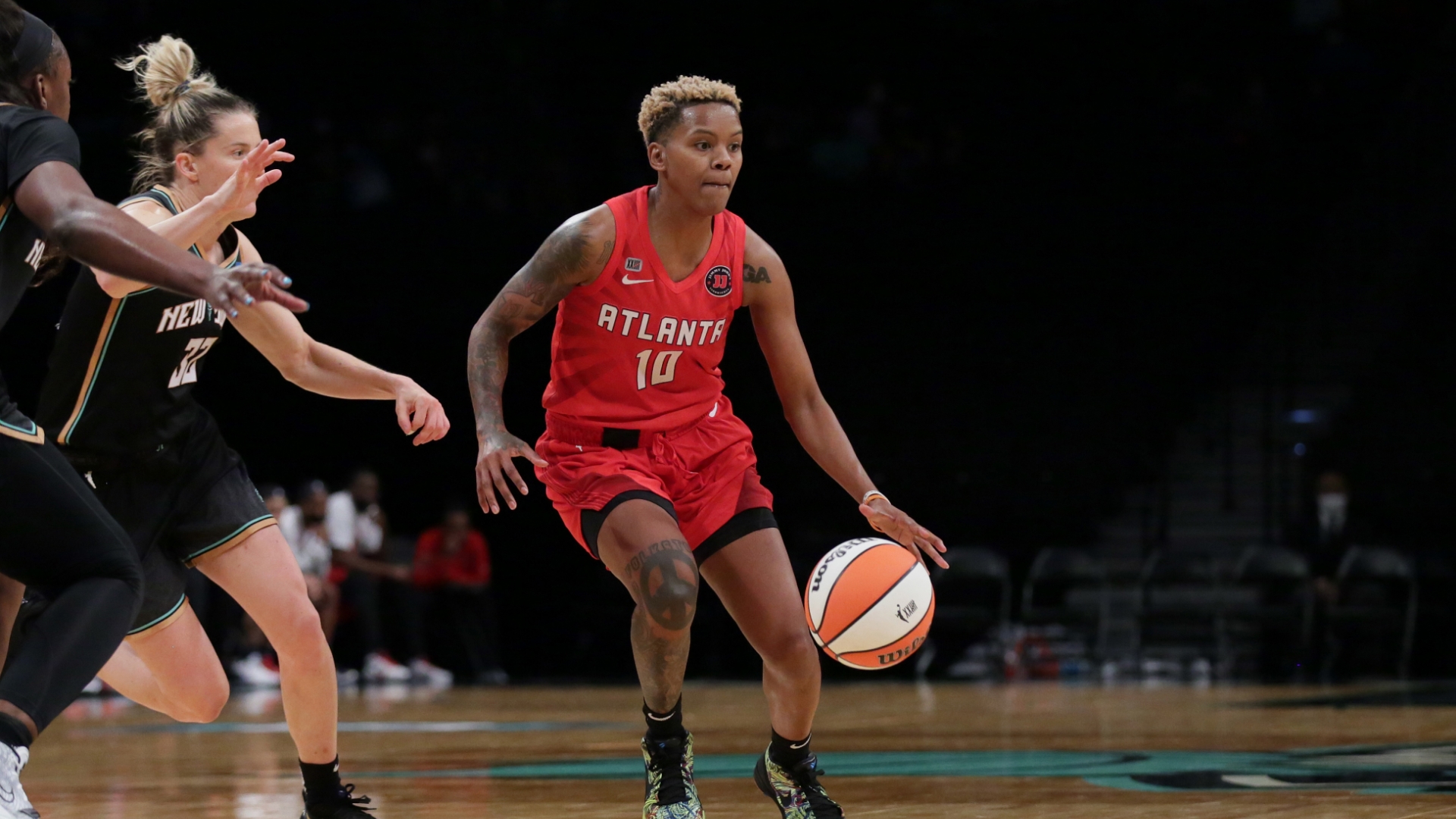 7. LA Sparks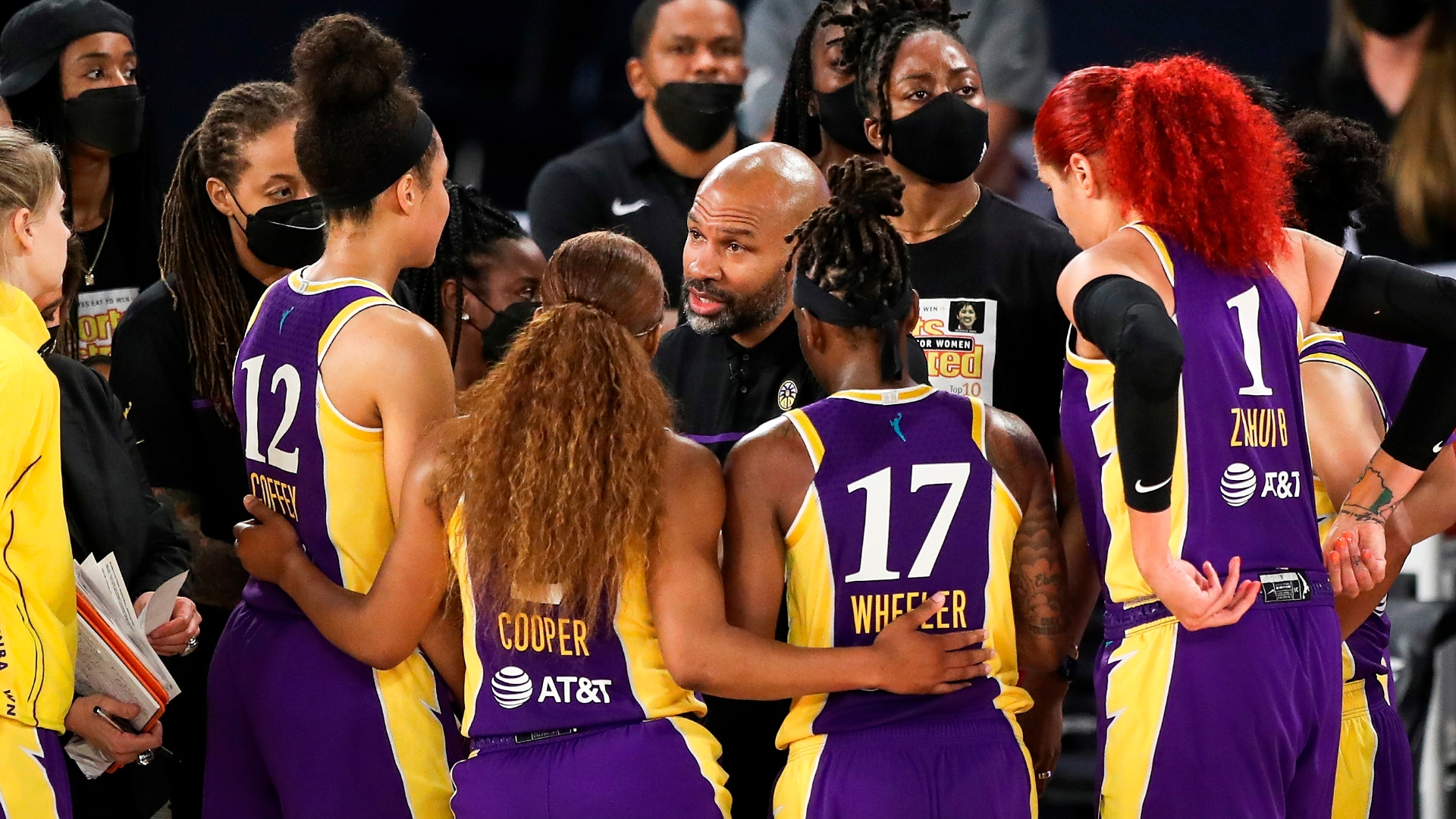 This is the biggest leap of any team on the Power Rankings, so far in large part because they had only played two games when the first edition of these rankings came out. The Sparks have been able to grind out wins so far this year with the league's best defence only allowing 93.1 points per 100 possessions. They'll be without both Nneka (out 4-6 weeks with a knee sprain) and Chiney (week-to-week with right knee soreness) Ogwumike for some time, so they'll have to weather the storm without them.
6. New York Liberty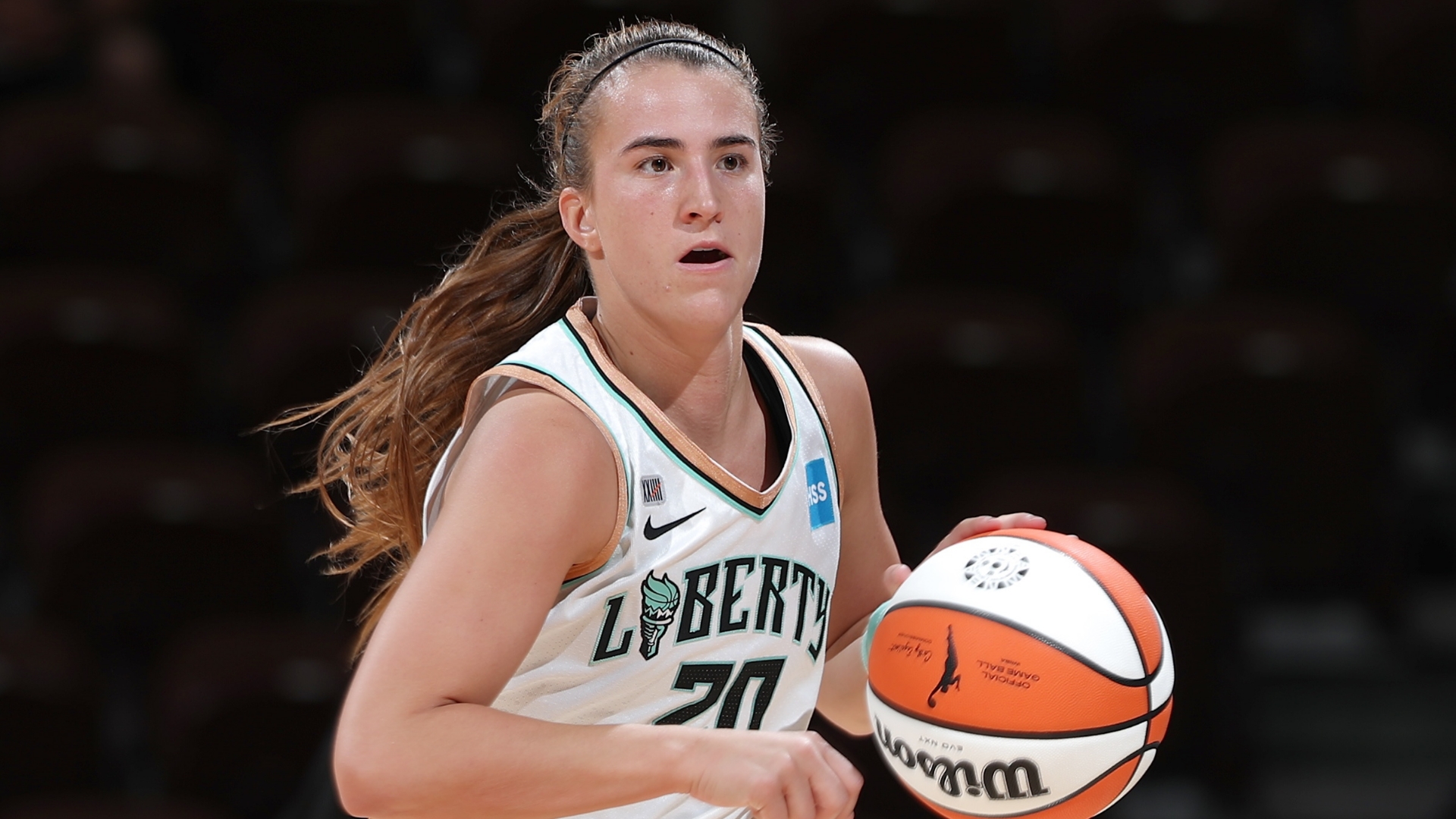 After racing out the gates to a 5-1 start, New York is crashing back down to earth. The Liberty are currently on a three-game losing streak at the time of this writing. The early success they had in close games to start the season is starting to go the other way. In their first three clutch game scenarios, New York went 3-0 and shot 64.3 percent from the field in those tense moments. In the two clutch games they've played in since, they've gone 0-2, shooting just 28.6 percent from the field.
5. Minnesota Lynx
The Lynx are finding their offence again. Over the past four games, Minnesota is scoring at a rate of 105.3 points per 100 possessions. It's no coincidence that they've had their MVP candidate Napheesa Collier back for those games. Collier makes Minnesota a completely different team. Her scoring will always get a ton of attention and rightfully so, but her playmaking continues to improve year in and year out. Collier is averaging a career-high 4.0 dimes so far and she's seen her assist percentage jump from 16.6 last year to 20.8 this year. It is a small sample size, but I'm sure Lynx fans can't help but get excited as Collier continues to blossom into one of the best players in the world.
4. Connecticut Sun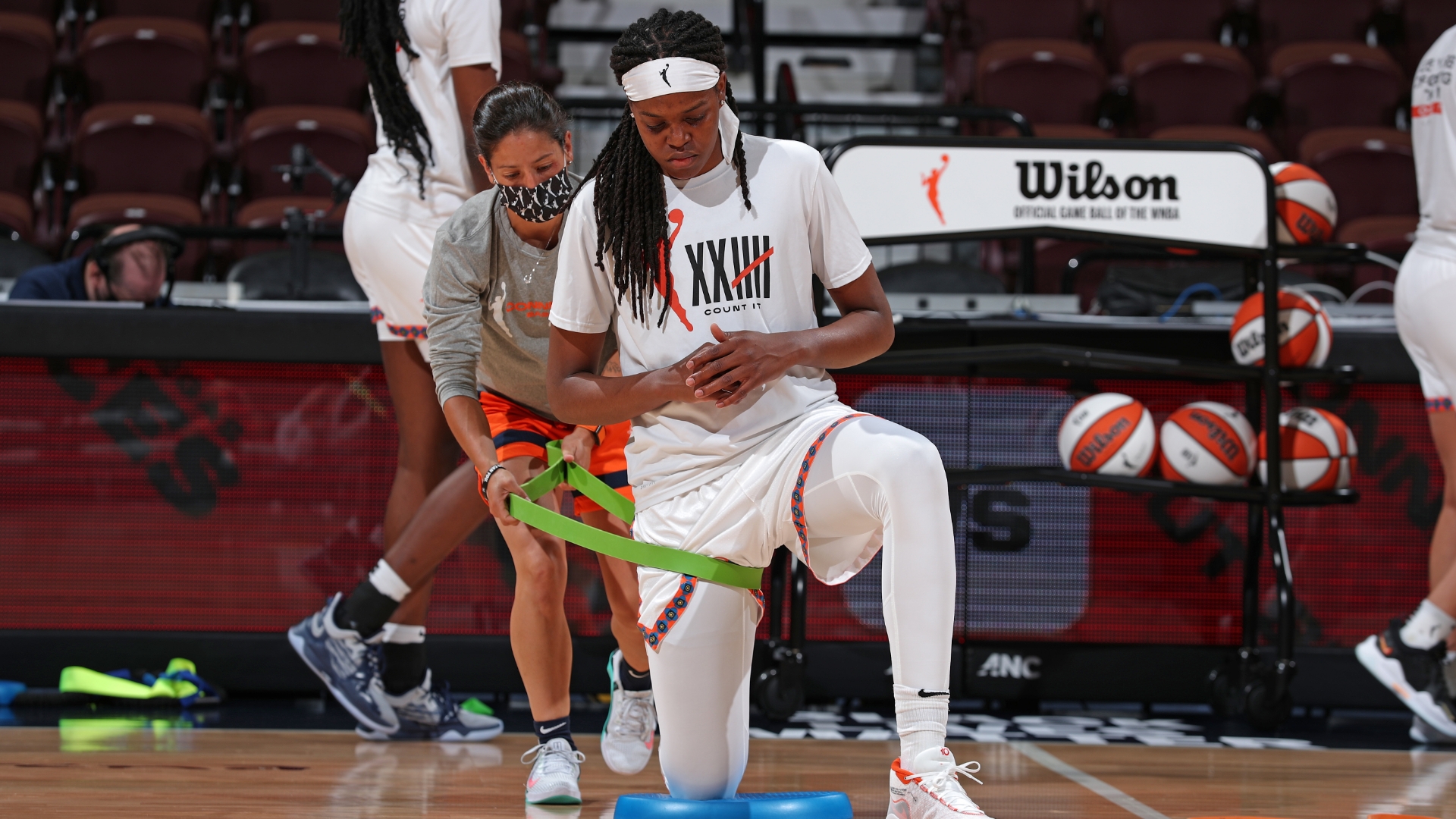 The Sun went just 3-2 since we last did this and now they'll be entering the next four games without the potential front runner for MVP this season in Jonquel Jones. Jones has decided to play for Bosnia and Herzegovina in the FIBA Women's EuroBasket 2021.
Just how important has Jones been to the Sun's success this season? Connecticut is outscoring opponents by 19.3 points per 100 possessions when she's on the floor. When Jones sits, the Sun are being outscored by 16.3 points per 100. The Sun will have their work cut out for them over the next few weeks.
3. Phoenix Mercury
Unlike the Liberty, the Mercury have been winning their close games lately. Phoenix has gone 3-1 in clutch games since May 25, and none was more dramatic than this Kia Nurse euro-step buzzer-beater from way downtown.
Some of these close games can very quickly start going the other way but for now, the Mercury should ride the wave.
Skylar Diggins-Smith has been carrying Phoenix with Diana Taurasi out of action due to a small fracture in her sternum. At the time of this writing, Diggins-Smith is averaging 22.3 points, 6.3 assists while shooting 45.0 percent from the field and 41.2 percent from three with Taurasi out of the lineup. Brittney Griner has stepped up as well and Nurse is finding her shot.
The Mercury could be trouble when fully healthy.
2. Seattle Storm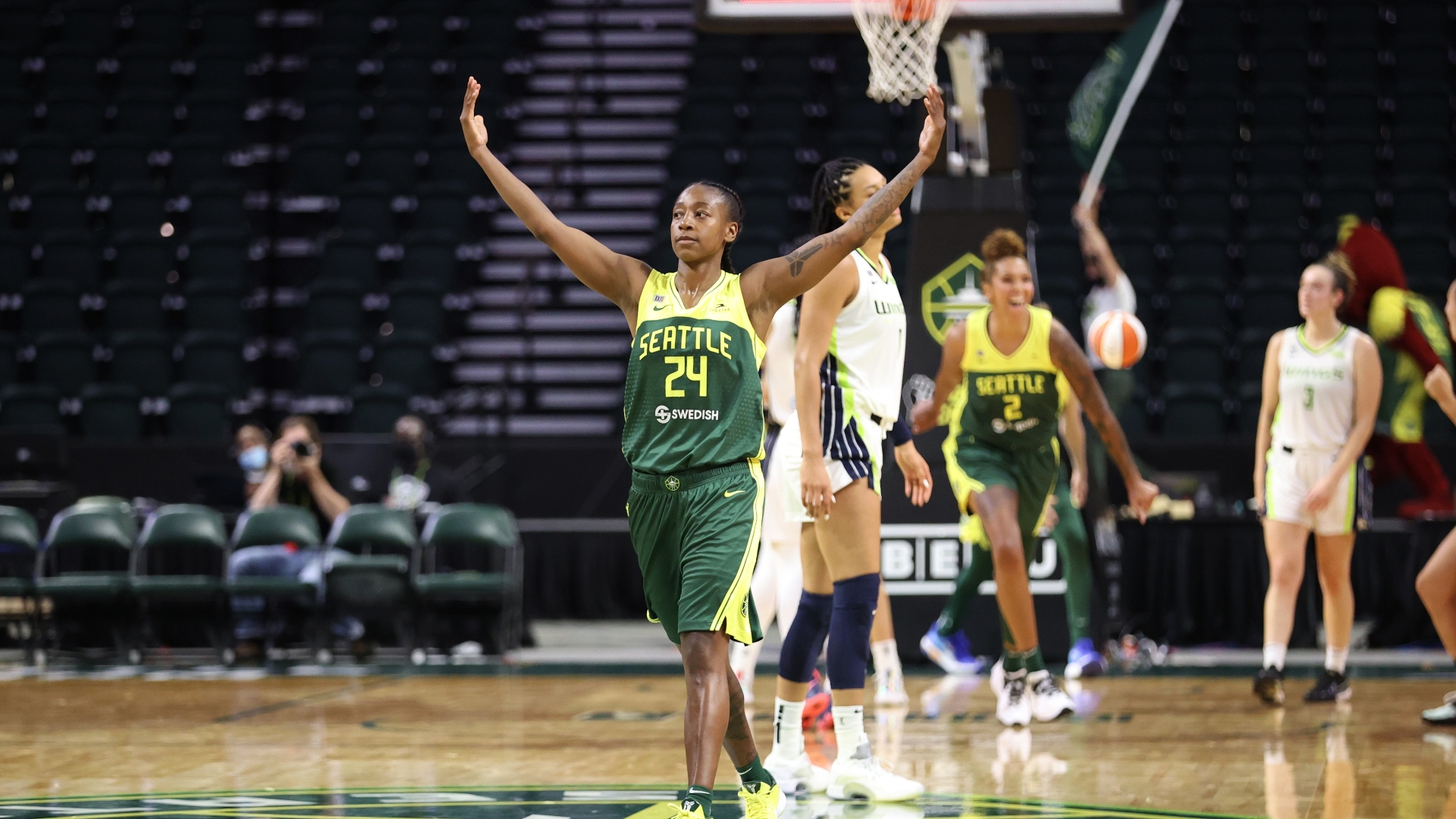 The defending Champs are just handling their business and tightening the screws for another potential deep playoff run. They finished the last two weeks with a 4-1 record.
Coming off the excitement of their last two games against Dallas, anything short of a buzzer-beater will be a downer.
1. Las Vegas Aces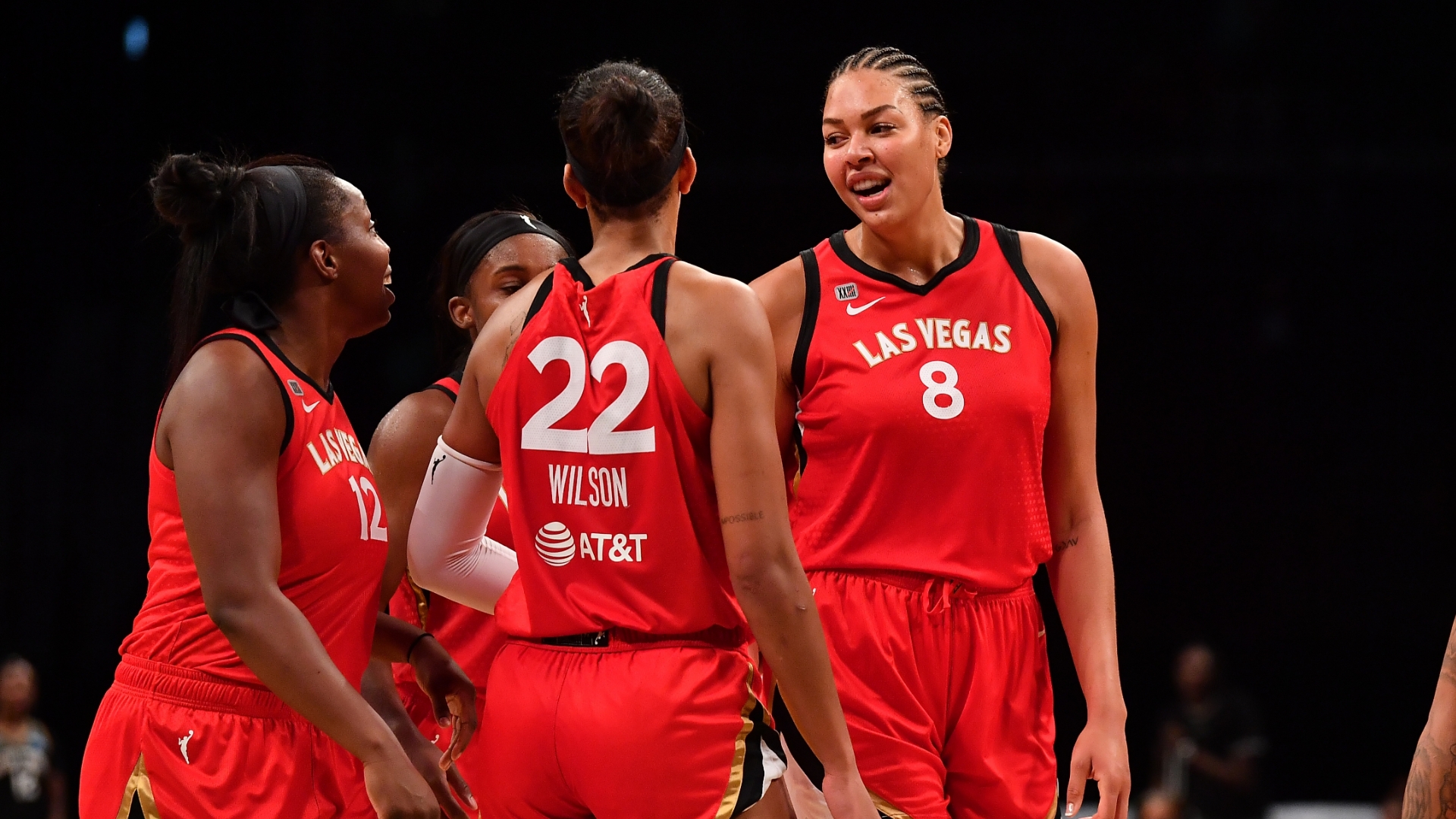 The Aces look great, don't they? They went 5-1 over the last two weeks and looked great doing it outscoring opponents at a rate of 13.8 points per 100 possessions.
With the combination of Liz Cambage and A'ja Wilson, Las Vegas is bludgeoning teams in the paint. The Aces are averaging a league-best 39.4 points per game in the paint so far this season and although they don't take many 3s, they can knock them down.
The Aces take the top spot for now as their quest to get back to the Finals continues.
The views on this page do not necessarily reflect the views of the WNBA or its clubs.