Ready to play a game?
Welcome to Blind Resume, an exercise that allows you to put bias and storylines aside and select players strictly based off of numbers.
Here's how it works: We'll present you with four different stat lines stacked up against each other. 'Player A' will be the top stat line, followed by Player B, C and D in descending order. After a brief breakdown, you'll have the opportunity to place your vote on a poll for which player you'd want on your team. At the end, we'll reveal each player to uncover the significance of each comparison.
Got it? Good. Let's do this.
All stat lines are courtesy of Basketball-Reference.com.
NBA Blind Resume

To be transparent, all stat lines are based off of Per 36 numbers to put all four players on a more equal playing field.
The Case
Player A: Attempting 9.3 3s per 36 while converting at a 38.5 percent clip is an impressive feat, but stacked up against the competition, it's a tough argument for this 3-point marksmen. This will hold significance during the reveal, though.
Player B: This player averages the most points per 36 and is the most efficient from the field and 3-point range. His assists and rebounds are below par with the competition, but his 1.4 steals is tied for the lead against the pack.
Player C: This player averages the second-most points but is also the least efficient. The balance of assists, rebounds and steals still certainly makes him worth consideration.
Player D: This player is the best playmaker of the group, leading the foursome in assists per 36. They're on par as a scorer and efficient from the field, but their 3-point percentage is the lowest of the group.
Make your pick
Which player would you rather have?
The Reveal
Player A: Duncan Robinson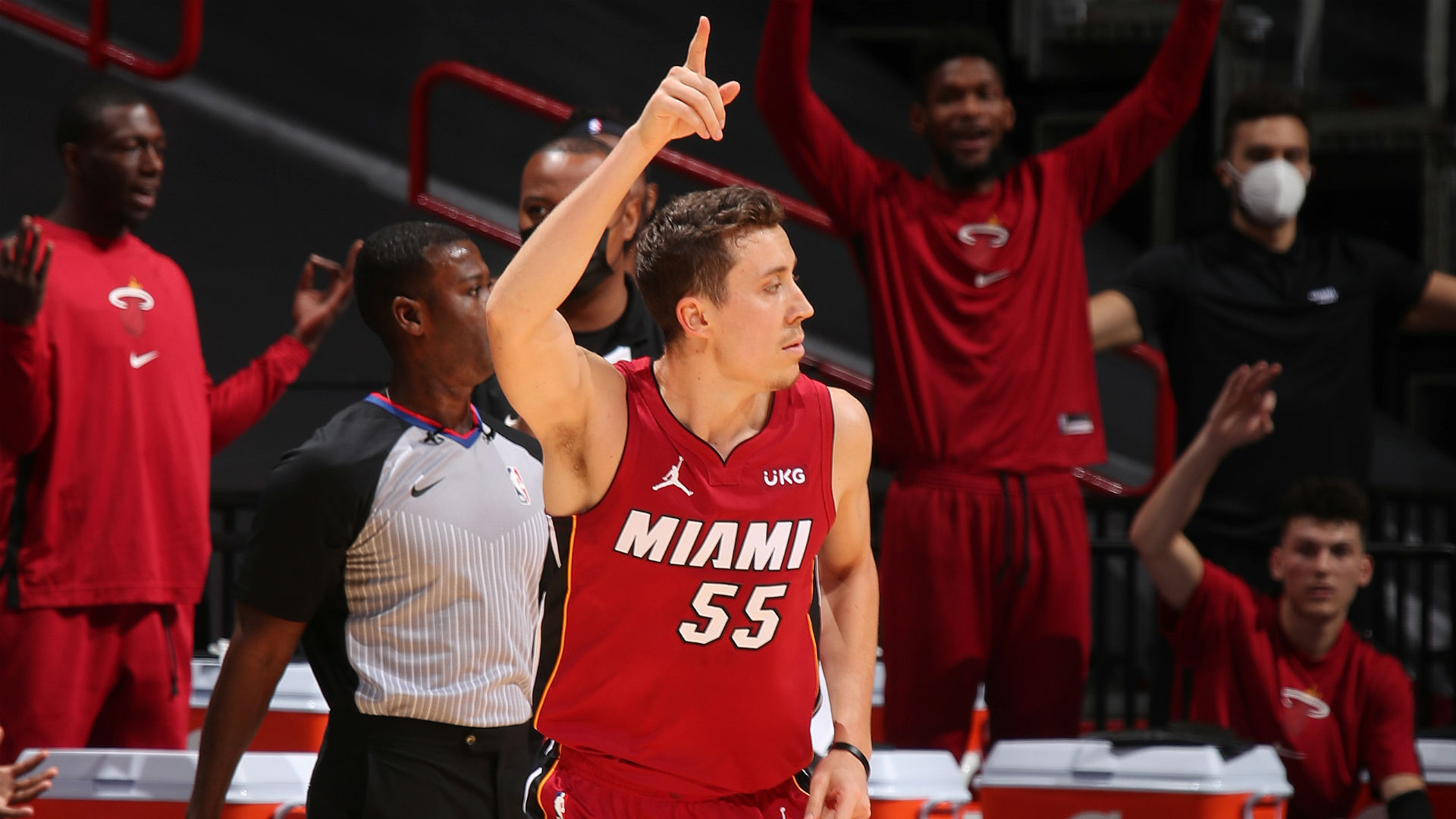 Player B: Norman Powell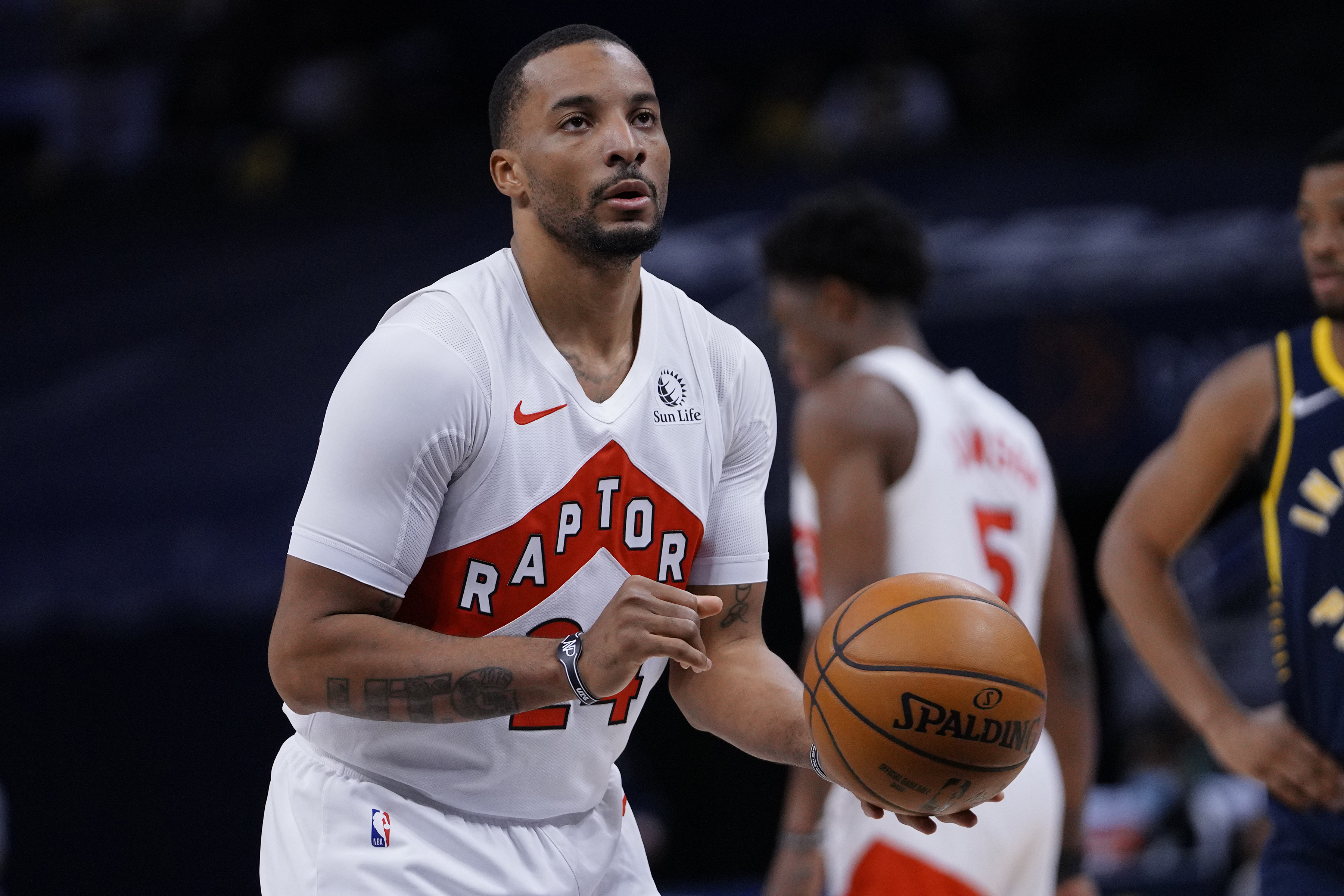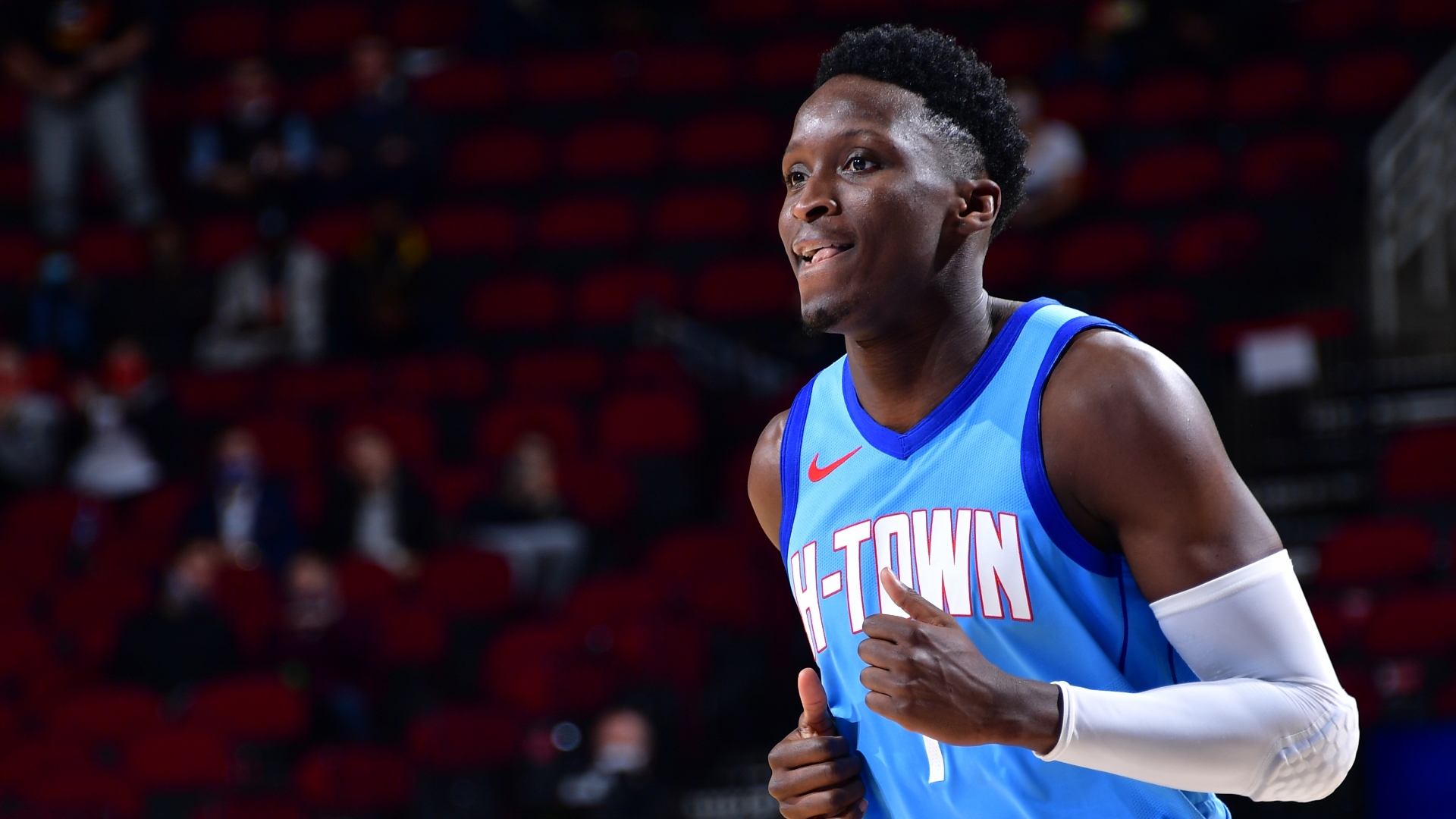 Are you happy with your decision?
If you're wondering why this matters: all four of these players are set to be free agents this offseason. Robinson is a restricted free agent, Powell has a player option worth $11.5 million that he is likely to decline to pursue more money as an unrestricted free agent, and Oladipo and DeRozan are both unrestricted free agents.
They're expected to be among four of the most desired wings available and it'll be interesting to see the money they command.
It has been reported that Robinson could see between $15-20 million annually (!) and Oladipo has already reportedly turned down a two-year, $45.2 million offer from the Houston Rockets, which would have paid him $22.6 million annually. DeRozan is the oldest of the group at 31 years old, but also the most talented as a fringe All-Star this past season who should be in line for another affluent contract.
So where does that leave Toronto Raptors rising star Powell?
The prolific scoring forward is on a tear as of late, raising his stock significantly. In 28 starts this season, Powell is averaging 23.1 points, 3.6 rebounds and 2.2 assists per game while shooting an efficient 53.2 percent from the field and 46.5 percent from 3-point range.
Entering this season, he only had four 30-point games in his career. He's already done that six times since the start of February, with one of those being a career-best 43-point game on only 18 shots.
As the Raptors continue to freefall down the Eastern Conference standings, will they be willing to part ways with Powell for the right offer at the trade deadline? While there hasn't been any reports about the type of money Powell might be searching for in free agency, you'd have to imagine he sees himself in this same group mentioned above. And he should.
If Robinson is anticipating almost $20 million a year and Oladipo and DeRozan are both expecting north of $20 million annually, would Toronto be willing to pay Powell close to equal of that value?
It's certainly something to ponder as the trade deadline nears, set for Thursday, March 25.
The views on this page do not necessarily represent the views of the NBA or its clubs.