The NBA has announced the first half of the 2020-21 schedule, set to tip off on Dec. 22.
In digesting and breaking down the first 36 games for each team, it's time to take a deeper look into some of the head-to-head matchups to look forward to.
With 23 Canadians representing their country in the NBA this upcoming season, there's no shortage of enticing matchups between Canucks. Headlined by rising stars like Jamal Murray and Shai Gilgeous-Alexander, established players like Andrew Wiggins and Tristan Thompson and young guns like RJ Barrett, Brandon Clarke and Luguentz Dort, the North will be well represented on NBA courts this upcoming season.
Take a look at 10 (and one bonus) Canadian versus Canadian matchups to keep an eye out for in the first half of the season.
Listed in chronological order...
Brandon Clarke vs. Tristan Thompson
Matchup: Memphis Grizzlies at Boston Celtics
Date: Wednesday, Dec. 30
The up-and-coming versus the established vet.
Clarke (Vancouver, BC) had an encouraging rookie season earning All-Rookie First Team honours and should be poised to take on a slightly bigger role off the bench in Year 2 in Memphis. Thompson (Brampton, ON) is joining a new squad in the Celtics where he may come off the bench some nights, making for a high-quality head-to-head matchup between two of Canada's best bigs.
Nickeil Alexander-Walker vs. Shai Gilgeous-Alexander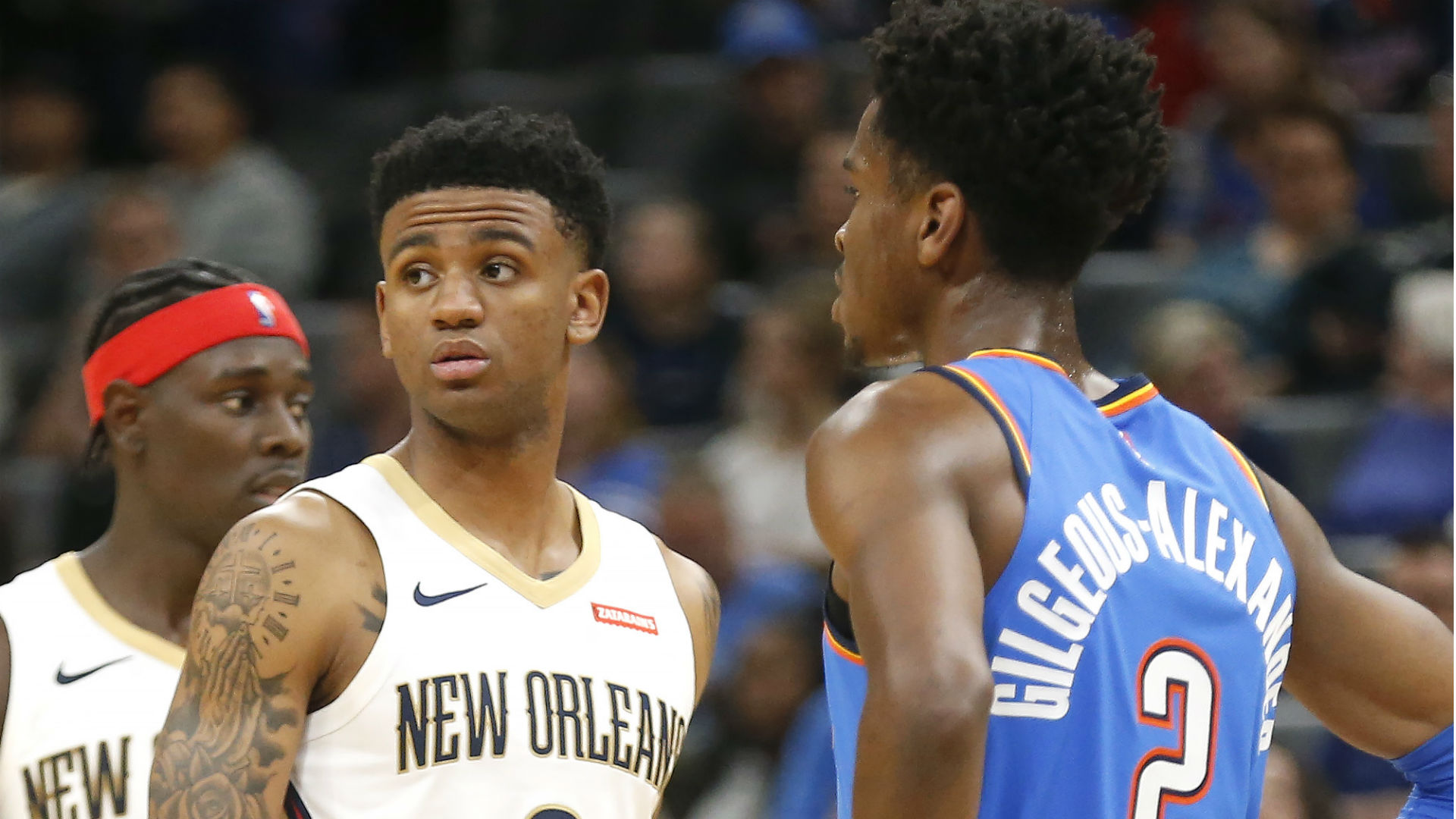 Matchup: New Orleans Pelicans at Oklahoma City Thunder
Date: Thursday, Dec. 31
This matchup doesn't need much hyping up to understand why it's a big one. It's worth tuning in any time two family members get to move their matchups from the driveway to the NBA hardwood and that's exactly what we're getting in this showdown between cousins.
Gilgeous-Alexander and Alexander-Walker (Toronto, ON) faced off four times last season but as a rookie playing limited minutes, Nickeil only appeared in one of those contests. In Year 2, the (slightly) younger cousin will hope to have a greater opportunity in going at his older family member.
Tristan Thompson vs. Chris Boucher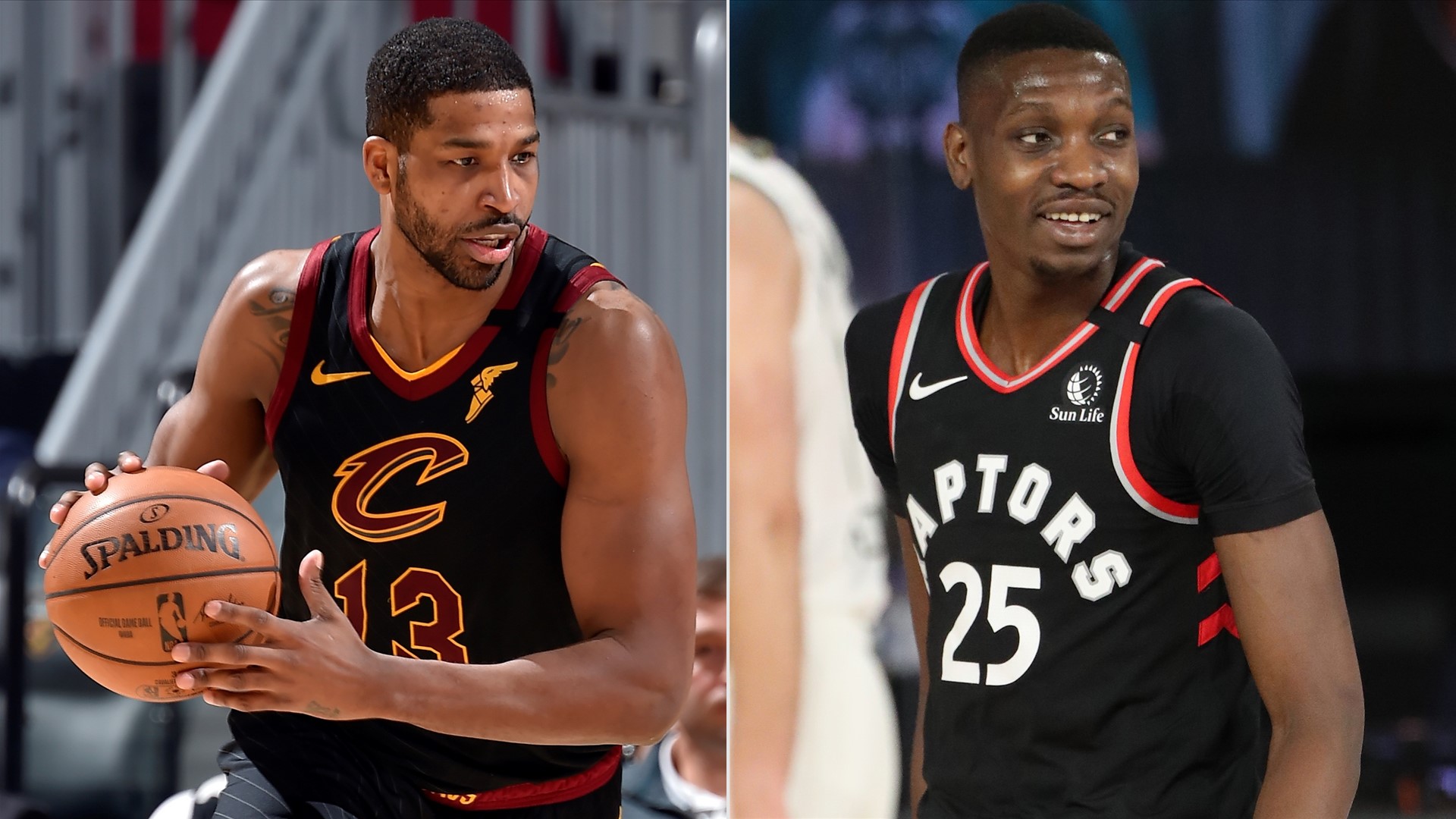 Matchup: Boston Celtics at Toronto Raptors
Date: Monday, Jan. 4
Another meeting between Canadian bigs, this one has a little more importance because of the rivalry between teams. As is, there is already more than a handful of storylines every time the Celtics and Raptors go at it. With Boston's addition of Thompson, another layer is added going head-to-head with Toronto's Boucher (Montreal, QC).
Boucher is set to take on a much bigger role as the Raptors reserve centre and he could see plenty of Thompson should the veteran big come off the bench in Boston. This matchup could play a big role in deciding key meetings between conference and division rivals.
Shai Gilgeous-Alexander, Luguentz Dort vs. RJ Barrett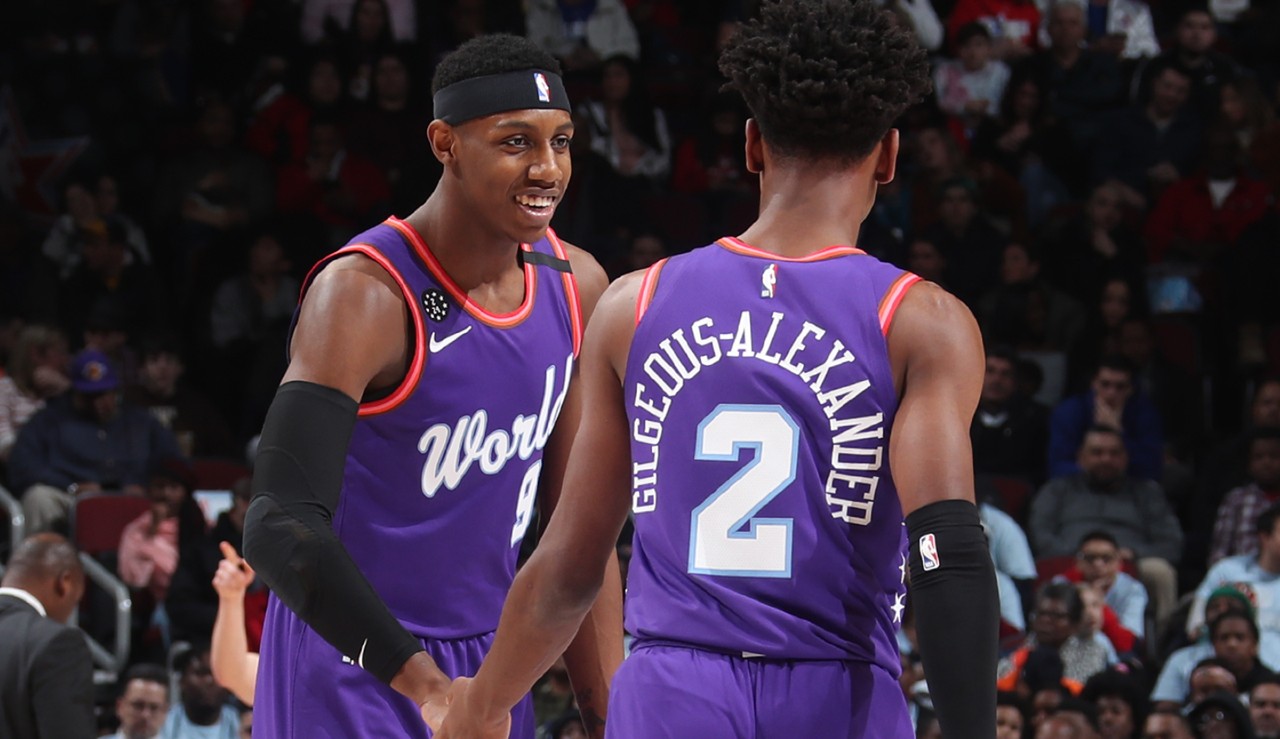 Matchup: Oklahoma City Thunder at New York Knicks
Date: Friday, Jan. 8
Barrett (Toronto, ON) will have his hands full in this matchup, expecting to see plenty of OKC's two talented Canadian guards.
Gilgeous-Alexander and Barrett battled in their one and only matchup last season, going for 18 and 17 points, respectively. This time around, Dort (Montreal, QC) should have a bigger role after a strong showing during the back end of the 2019-20 season and 2020 playoffs and could see plenty of time guarding Barrett.
With Dort going undrafted in the same draft Barrett went No. 3 overall, you can imagine the Montreal native is coming with a chip on his shoulder against the Toronto native.
Jamal Murray vs. RJ Barrett
Matchup: Denver Nuggets at New York Knicks
Date: Sunday, Jan. 10
In a meeting between two of Canada's best young guards, Murray (Kitchener, ON) will look to establish his dominance over another one of the country's premier guard prospects.
During his rookie season, Barrett struggled in both matchups against Murray failing to record double figures in scoring. He also kept Murray relatively in check, holding him to 14 points in each meeting.
Here's to hoping for more fireworks during this season's head-to-head matchups.
Andrew Wiggins vs. Jamal Murray
Matchup: Golden State Warriors at Denver Nuggets
Date: Thursday, Jan. 14
This matchup should provide plenty of excitement as the Warriors and Nuggets are expected to be jockying for seeding in the Western Conference this season.
Wiggins (Toronto, ON) should be expected to take on the assignment of trying to slow down Murray with Klay Thompson out for the season. The prolific scoring guard isn't easy to tame, but Wiggins' size and length should have an impact in disrupting his fellow Canadian.
You won't want to miss this one.
Shai Gilgeous-Alexander, Luguentz Dort vs. Jamal Murray
Matchup: Oklahoma City Thunder at Denver Nuggets
Date: Tuesday, Jan. 19
Putting Murray under the spotlight again, this time against the country's other top young guard Gilgeous-Alexander.
We only saw these two go head-to-head twice last year, with the best matchup coming in a near-triple-double effort for SGA (11 points, nine rebounds, nine assists) edging Murray's 21-point effort in a win for the Thunder.
This upcoming season, with Gilgeous-Alexander expected to be the premier scorer in OKC, we should see some entertaining duels between he and Murray.
Matchup: Miami Heat at Toronto Raptors
Date: Wednesday, Jan. 20
This is a matchup between two Canadians with similar playstyles that should see plenty of time defending each other.
Olynyk (Toronto, ON) is a big man that likes to venture out to the perimeter and shoot some 3s, as does Boucher. Olynyk shot an impressive 40.3% from 3 last season, where Boucher, on a much smaller sample size, shot 32.2% from long range.
Olynyk should continue to see playing time as a backup centre in Miami whereas Boucher, as mentioned above, should take on a larger role on both ends of the floor as a reserve centre with Toronto. The matchup between these Canucks should see key minutes in a meaningful matchup of Eastern Conference playoff teams.
RJ Barrett vs. Andrew Wiggins
Matchup: New York Knicks at Golden State Warriors
Date: Thursday, Jan. 21
The two highest active Canadian draft picks in the NBA, Wiggins (No. 1 pick in 2014) and Barrett (No. 3 pick in 2019) will meet for the first time in their careers.
Because of the way the schedule worked out with Wiggins being traded from Minnesota to Golden State at the trade deadline last season, he did not face off against the Knicks during Barrett's rookie season. Two of Canada's most highly anticipated prospects will go head-to-head and should spend some time matching up with each other.
This will be one to circle on the calendar for all passionate Canadian basketball fans.
Matchup: Memphis Grizzlies at Dallas Mavericks
Date: Monday, Feb. 22
In a matchup between two of Canada's most promising big men, Powell (Toronto, ON) and Clarke will put their size and athleticism to the test against one another.
These two didn't face off in Clarke's rookie season as Powell's Achilles injury held him out of two of the three meetings against the Grizzlies. In the one contest Powell did suit up against Memphis, it was early in the season where Clarke hadn't established a role on his team just yet.
These centres should contend for minutes against each other for Canada's National Team and this will be a great preview of that.
Bonus: Head coach Steve Nash vs. RJ Barrett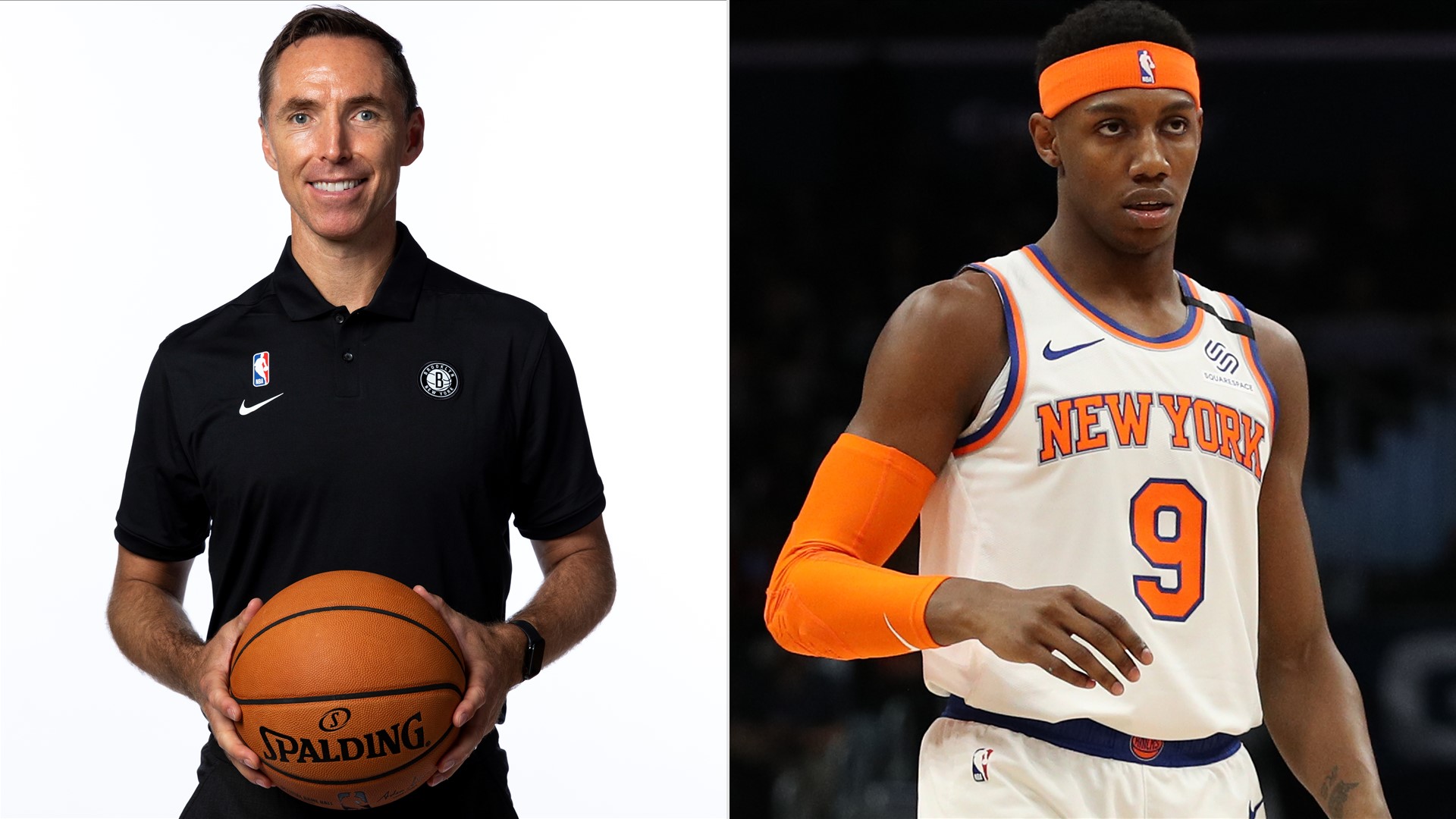 Matchup: Brooklyn Nets at New York Knicks
Date: Wednesday, Jan. 13
This bonus game is more than necessary in a big matchup between godfather and godson. This Canadian storyline adds another layer to what is already a highlighted matchup between New York's two NBA franchises.
Nash (Victoria, BC) had developed a close relationship with Barrett's father, Rowan, which resulted in becoming the godfather of RJ. Now, as head coach of the Nets, Nash will have the opportunity to devise a gameplan to stop his godson. This one will be worth tuning in to for that reason alone.
The views on this page do not necessarily represent the views of the NBA or its clubs.